As I wrote yesterday I had massive problems with choosing what to wear. There were several things to take in consideration as the event was taking place on a boat but the dresscode said cocktail and we were going for dinner afterwards. Flats or high heels, or both? And which dress to wear?? What to do with the hair? Oh yes, there are worse problems to have!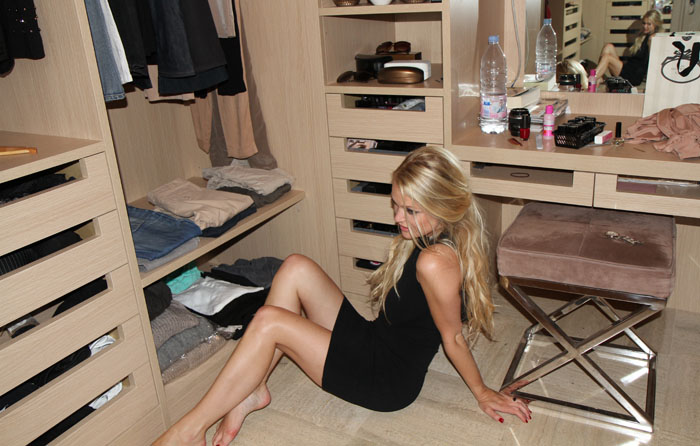 I ended up with the Alexander McQueen dress since black is always a safe bet and I really love the dress!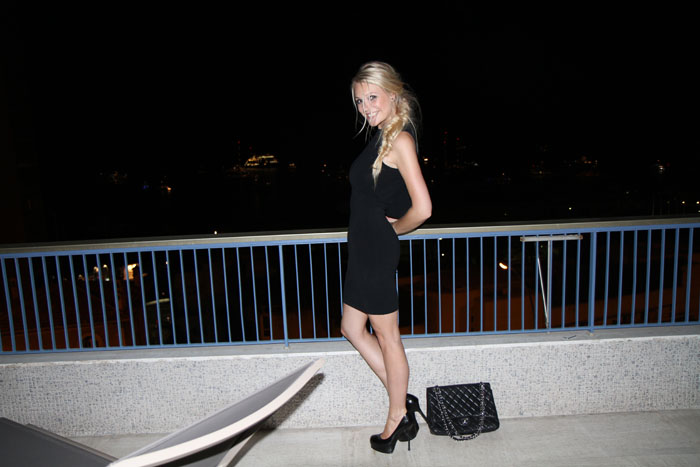 I chose to wear it with a black pair of YSL Tribtoos and a Chanel hand bag with flats inside to wear on the boat. On my nails I´m wearing OPI Quarter of a cent-cherry which is a gorgeous sophisticated deep red and is a perfect match to the little black dress..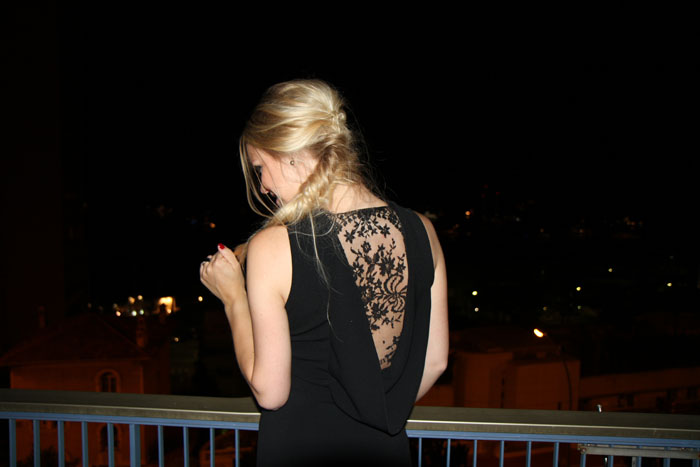 The view from our balcony is amazing at the moment. There are about 50 big boats and crusiseships ankered outside and it looks so lovely but unfortunately my camera won´t pick it up so I´ll try to take a picture for you in sunlight today. I hope you all had a fantastic saturday!!
Now I´m off to another balcony to watch the race while sipping champagne and eating delicious food. Mmmmmm… Life is good :) Have an amazing sunday dolls!!!!