I have discovered a product that has changed my skin so much it deserves its own post. When I started using it I first noticed it made my skin less red and irritated which for my sensitive skin was reason enough to keep using it. After a few days I noticed whiteheads being almost diminished, and now after weeks of use I am thrilled to discover blackheads are gone as well – and this is when I knew I had to write a post. Let me just add that I still get breakouts when I have been stressed, sloppy with my face routine, or danced all night after a few too many cocktails – all of which I can only blame myself.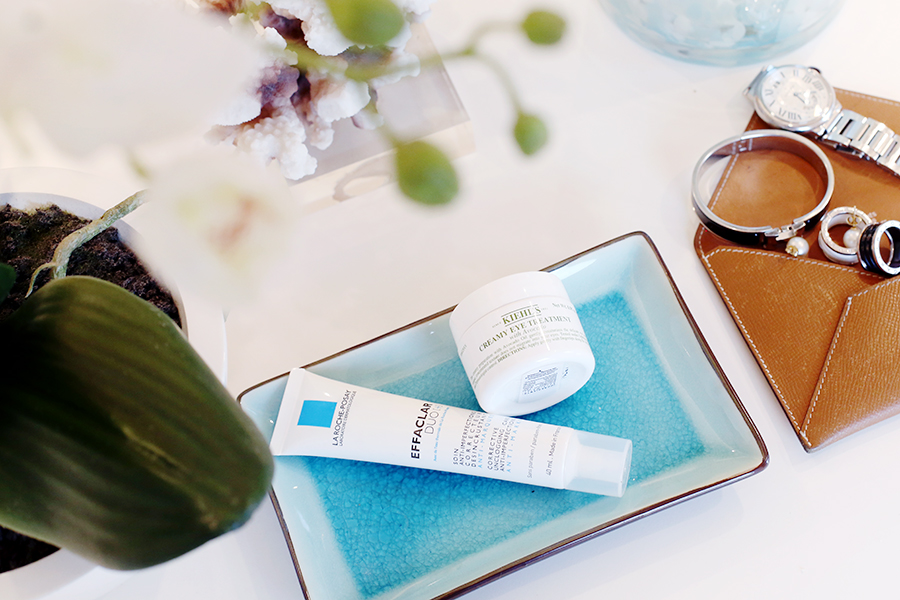 It feels like this cream is targeting the daily production of talc which is what is causing the breakouts that are appearing for no apparent reason. Skin feels tighter and smoother, like the pores have become smaller, and skin is definitely less oily as well. The texture of the cream is gel-like leaving the skin matte like you're not wearing anything which I really like as it creates a great base for makeup. Though it's not drying out the skin, it's not really moisturising either so if you have dry skin you might want to use a moisturiser as well, I'm still using this one which I have raved about before.
A reader spotted the Effaclar Duo+ in this post: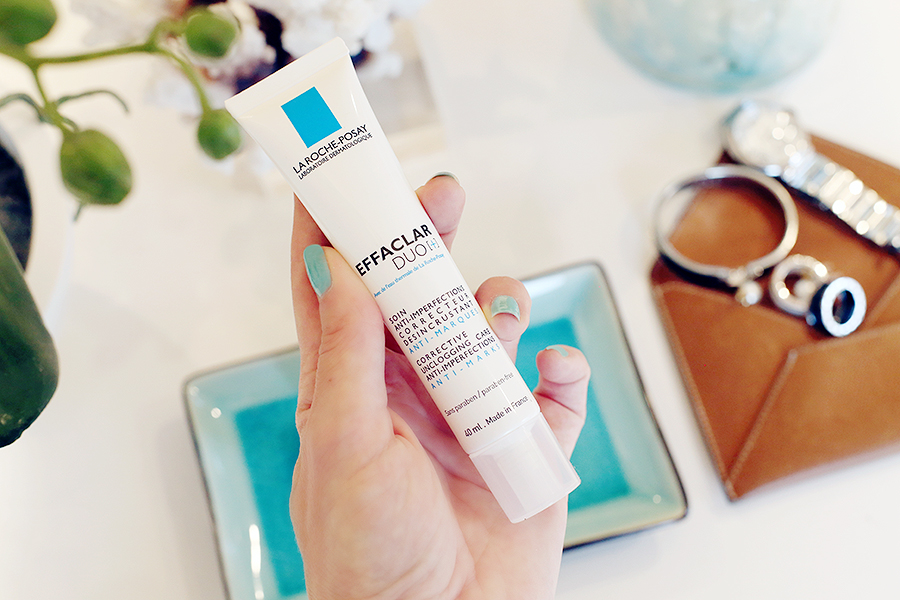 Do a quick google search and you will find a ton of other positive reviews. It's important to remember we all have different skin and different issues causing breakouts, but if you are eating healthy, taking care of your skin and your hormones are balanced it might be that your skin is just producing excess talc and that is when this cream will make a huge difference to your skin. If you are struggling with really aggressive acne I recommend seeing a dermatologist for medication as it's almost certainly caused by something from within which no cream can heal.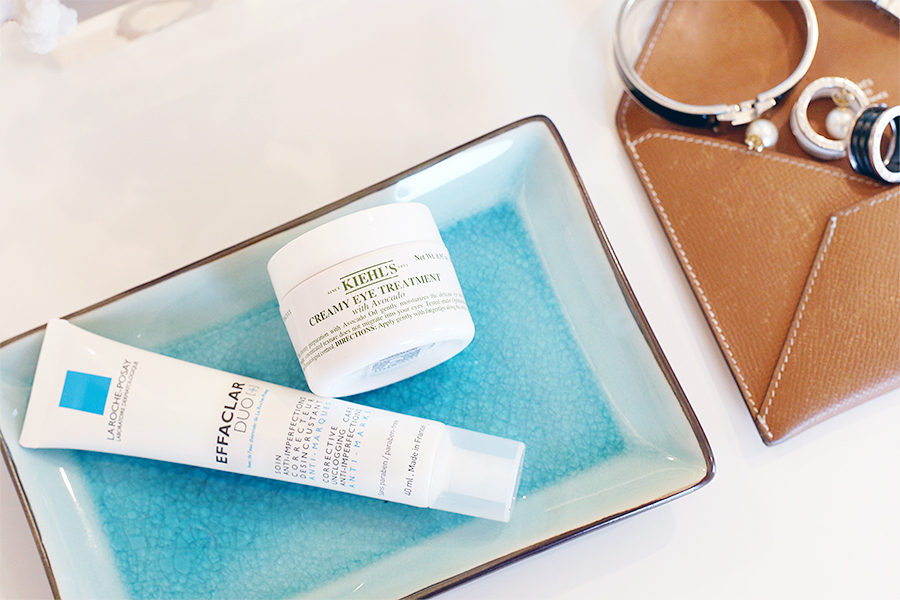 Another favourite is the Kiehl's Avocado eye cream. I know I'm late to the party on this one, and maybe it's already in your skin care routine, but in case it isn't you really need to check it out. Despite my best efforts at ignoring the insane speed of life I can't help but notice fine lines appearing around me eyes and this cream has actually made a difference. Lines are obviously not gone, but they seem smoother and less noticeable.
I have heard the Liz Earle cleanser is supposed to be really good so that is on my wish list. Anyone tried it? Please share your experience with the Effaclair Duo+  if you have tried it! Or any other skin care product you are really enjoying? In a world bombarded by advertising nothing is more valuable than other people's experiences. I hope you found my experiences helpful.
Links to products:
La Roche Posay Effaclar Duo+ – UK HERE // US HERE
Kiehl's Creamy Eye Treatment – UK HERE // US HERE
Ole Henriksen Herbal Day Creme – HERE
Liz Earle Cleanse & Polish – HERE