I´ve been asked if I can do a bronze makeup look which is quite fun because it is a sexy look that also can be worn in the summer because the bronze really brings out a tan without being too heavy on the eyes and it suits all eye colours as well!
Most of the makeup brushes I used in this tutorial are from Sigma which you can get here. Most of the makeup I´ve used is from Mac, but if you live in a place where it´s difficult to get a hold of Mac you should get the beautiful Urban Decay Naked palette. This palette contains all the colours I´ve used in this tutorial. I warn you that there might be a lot of raving about the Naked palette in near future because my Naked palette is on its way to me as we speak!!! :D
1. Start with priming your eyelid. If you don´t prime your eyelids your makeup is going to end up underneath your eyes or smudged out all over the place. If you have very oily eye lids or are planning on a long night with lots of dancing I recommend using a primer like the Urban Decay Primer Potion underneath your cream base. My eye lids aren´t that oily so I´m only using Mac Paint pot in Painterly today. Put some underneath the eye as well so that the shadow will stick better here too. After priming apply a matte skin toned eyeshadow on the brow bone, this will make it easier to blend later on.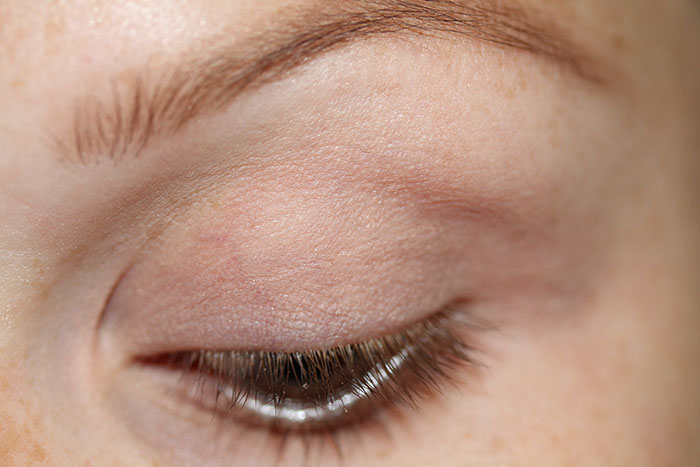 2. Find a gorgeous bronzey gold eyeshadow you like and place it on 2/3 of the eye, you don´t have to be very neat about this because we will blend out the edges later on. If your eyeshadow is very shimmery or glittery you should apply it with a patting motion instead of dragging it across as this will prevent fall outs on your cheeks. I´ve used Lancôme 569 ( I think, it was very difficult to decipher) with a Mac 239 brush.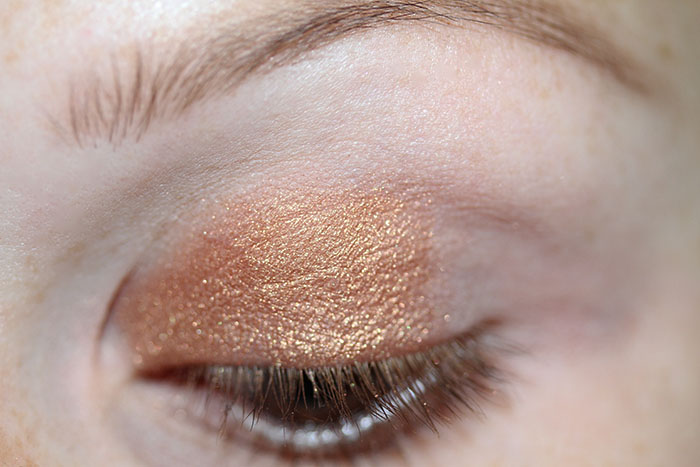 3. Take a fluffy brush and apply a dark matte brown on the outer corner and blend it into the bronze. The reason why you will want to use a matte colour is that you want to keep the highlight in the bronze and blending the bronze and the matte brown together will create a beautiful transition colour which is a mix of those two as shown in the image below. I used a Sigma E25 blending brush to apply Mac Brown Down.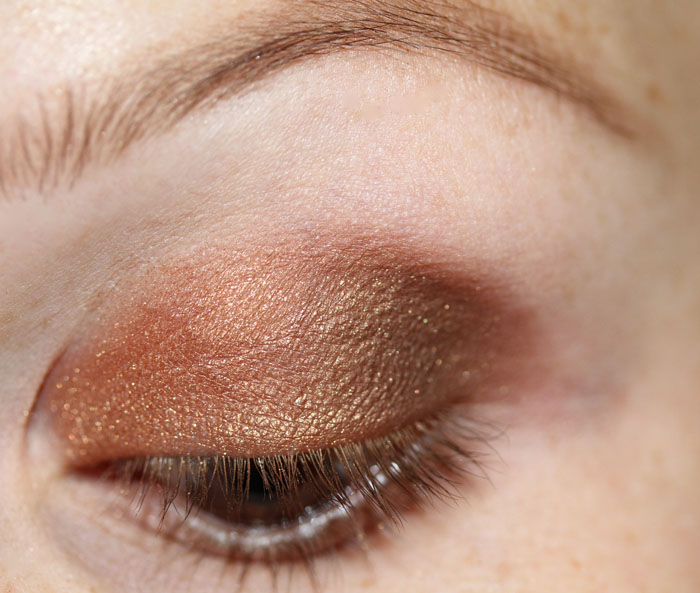 4. Take a big fluffy brush and apply a soft brown to the crease blending upwards and into the matte skin tones eye shadow we started out with. The reason why we blend is to create a natural and smooth transition between the dark colours and skin toned colour on the brow bone. I´ve used a Sigma E40 to apply Mac Kid.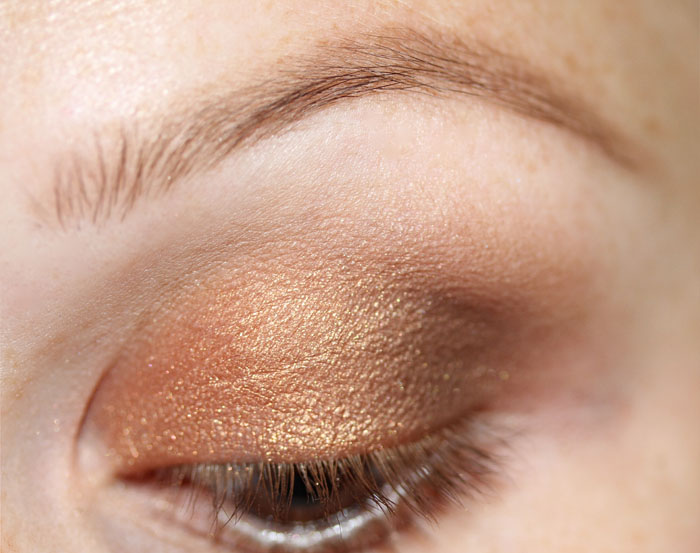 5. Take some of the matte brown you used in the outer corner and place it underneath the lower lashline. I´ve used a Sigma E20 for this which really is the best brush for this purpose no matter what eyeshadow you are working with!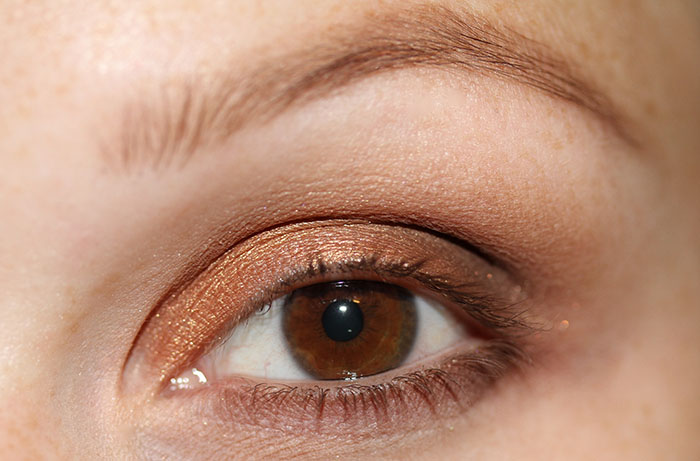 6. To create an illusion of slightly bigger eyes you can apply a light shimmery gold eyeshadow in the inner corner of the eye by the tear duct. I've used Mac Rice Paper.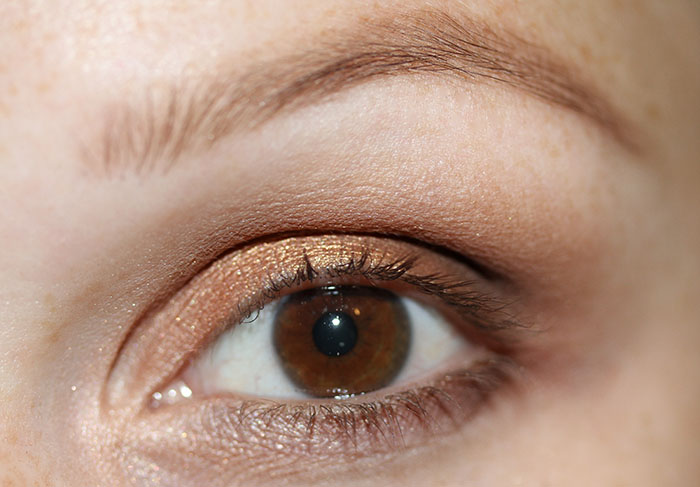 7. Use a gel liner to line the upper lash line. It doesn't have to be very neat because we are going to smudge it out. If you want a winged eyeliner the line should be extended at the angle that the lower lashline curves towards the end of the eye brow as shown in the image below. When you´ve found the right angle you make it thicker on the outer corner. I've used Bobbi Brown Black Ink and I applied it with a Sigma E05.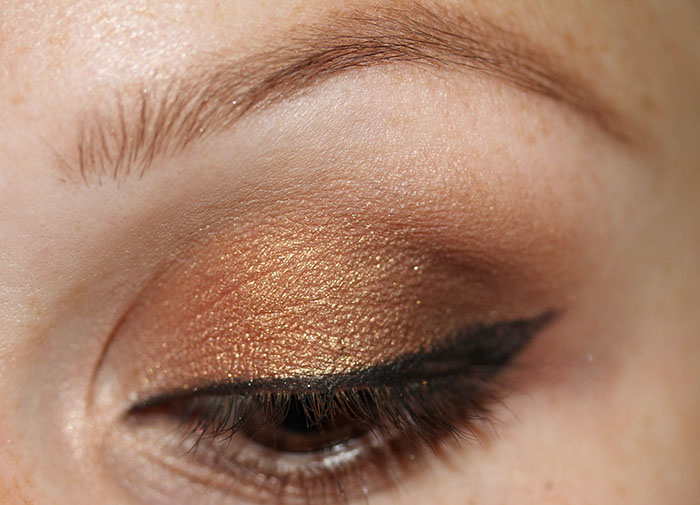 8. Now smudge the liner you just made with a matte black eye shadow :) By smudging we get a soft eye liner which makes the look more smokey and sultry at the same time as it is far easier to achieve a nice and even line ;) This is also a great way to wear eye liner in the day time with mascara, only brown would look better in daytime. Take some of the black eyeshadow and drag it down to the outer corner of the lower lashline to connect the two lash lines.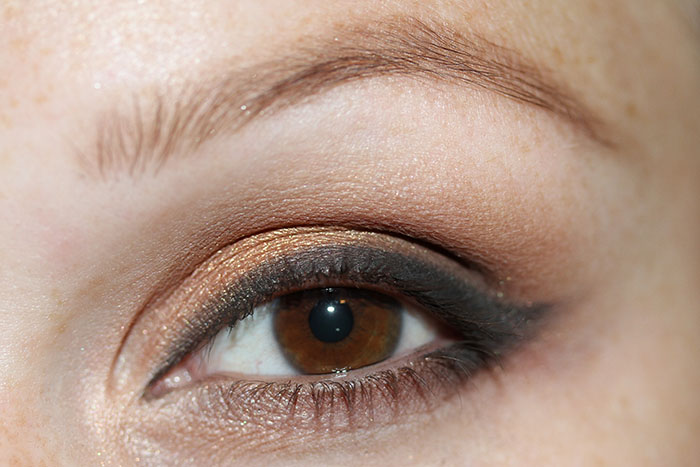 9. Apply false lashes or just apply mascara. I´ve used Ardell 113 and cut them a little bit shorter because I felt they were a little bit too long. I also used Dior Iconic mascara. You´re done
babe! :)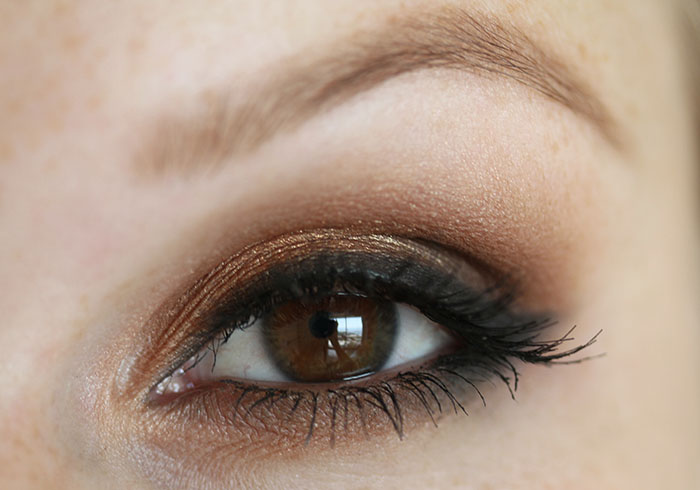 …. OR you can apply some gel liner along the water line to create an even more intense and sultry look.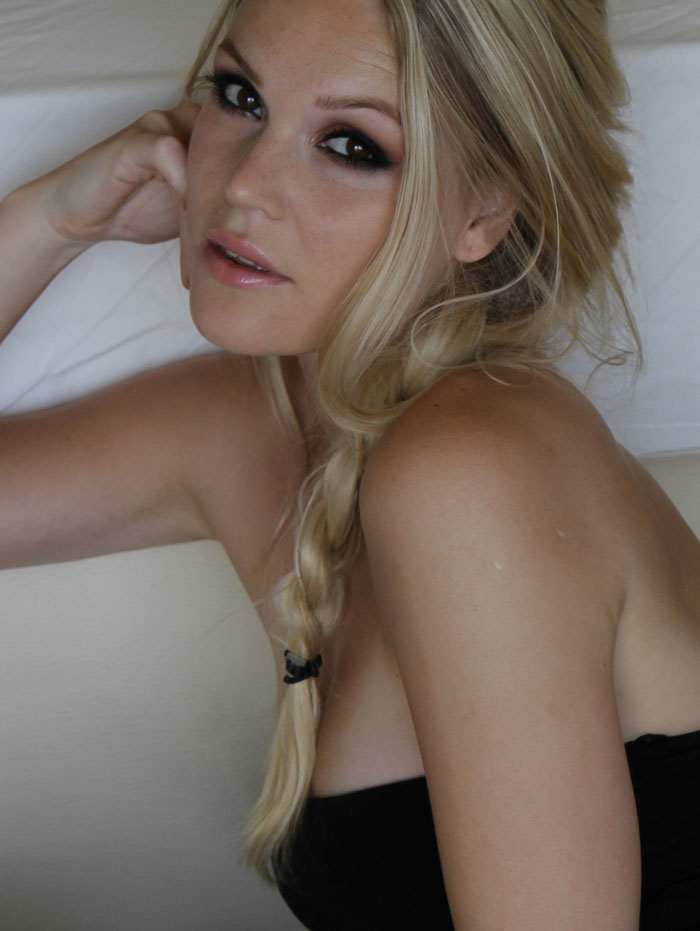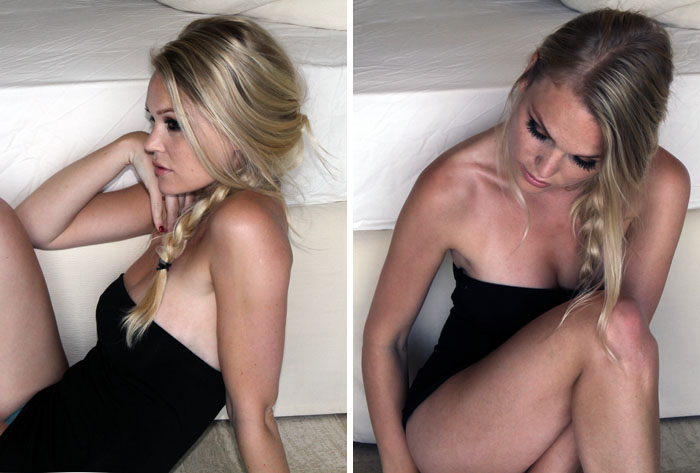 James has been away since thursday and won't be back untill monday. Right now he's in Dubai whilst I´m sitting here – lonely@mc. I can't wait to have him back and to finally get some sleep again as I sleep incredibly badly when he is not by my side! Oh well, it's days like these that I have the time to do tutorials which is a lot of fun!!! Now I´m going to dive into a good book since there is thunder and lightning outside, there is nothing like it! :) I hope you're having a wonderful weekend cupcakes!!