Makeup tutorial I've used a mix of products and brands of which some are limited edition and not available anymore, but that doesn't matter. The tutorial is meant to be a guide line and you can easily swap the products I've used for something similar to get the exact same look. Everything I've used is something I'm guessing most people already have in their makeup bag, or should anyway ;) I'll add a little list of recommended products in the end – hope you like it :)
1. Start by applying an eyeshadow primer all over the lid, this will ensure your eyeshadow will stay put all day and avoid the dreaded zebra look. My favourite is this one. Wash over a nude eyeshadow to create a good base for further application using a big fluffy brush. I've used Mac Brule.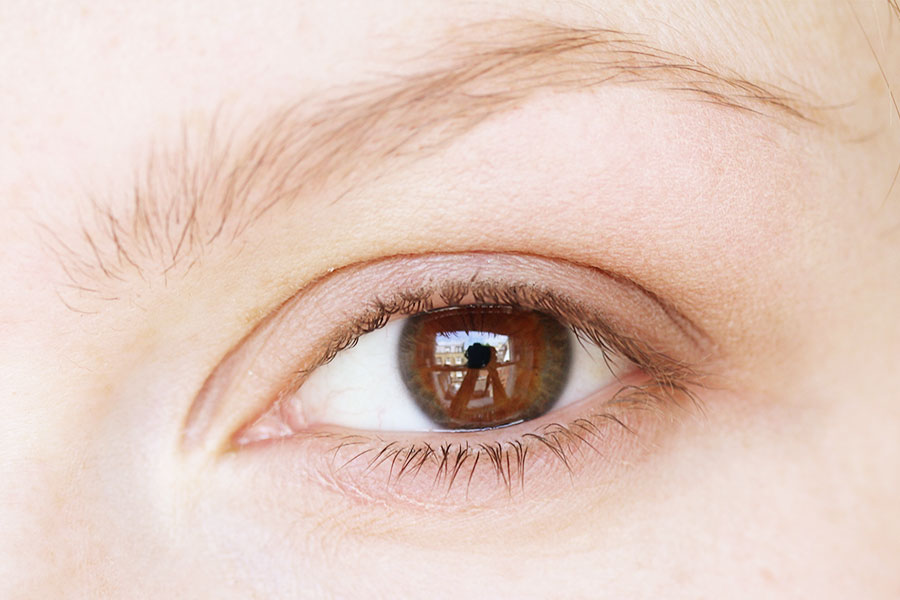 2. Blend in a light brown shadow in the outer corner creating a backward C as shown below. I've used Mac Cork.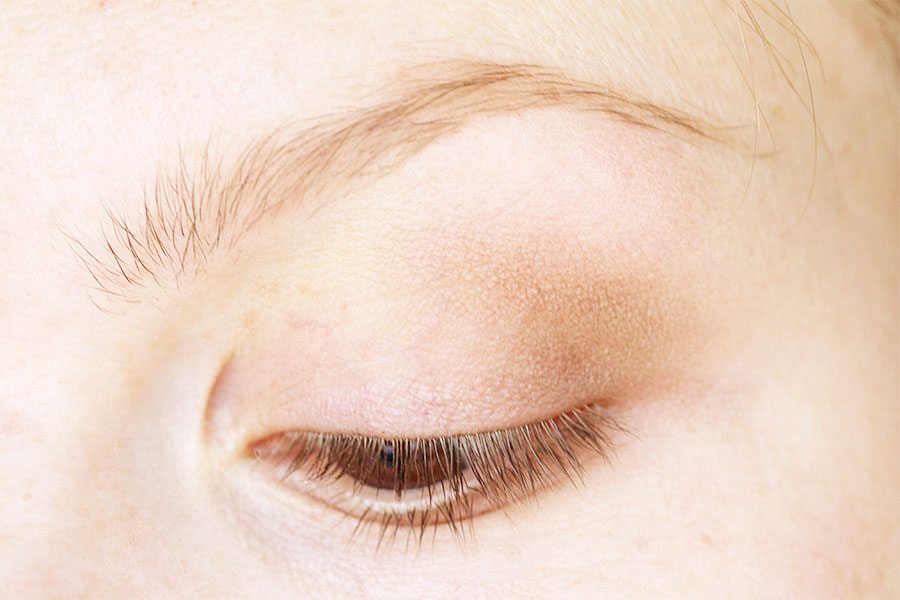 3. Apply a light peachy pink shimmery shadow to the rest of the lid. When working with shimmer shadows it makes more sense to dab it on with your finger as they can be quite tricky to apply with a brush. I've used the second shade from the left in this palette from Chanel, Urban Decay Scratch is a great dupe.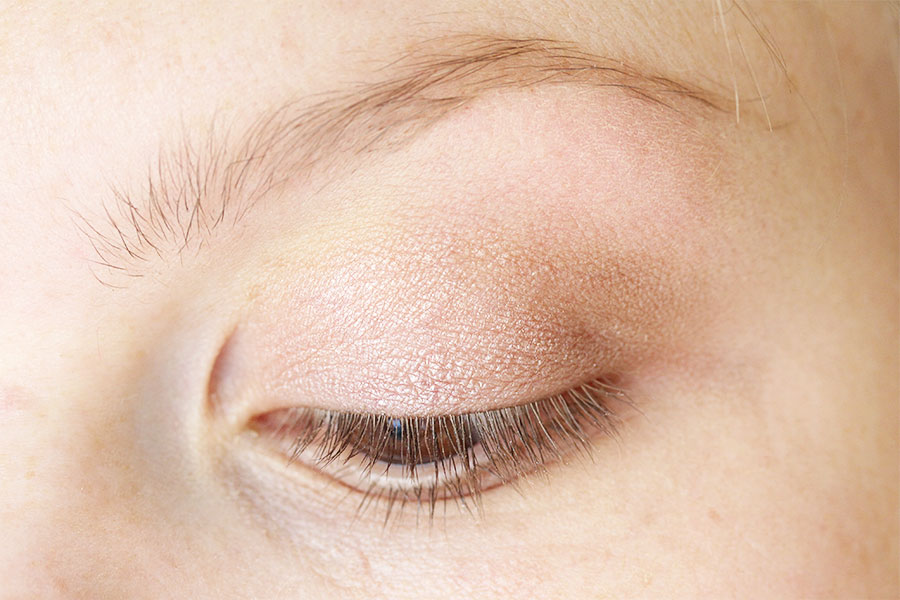 4. Again using a finger, dab on a light shimmer shadow to the inner corner of the eye. This will brighten the eyes and works particularly brilliant for tired eyes in the morning. I've used the first shade to the leftin this palette from Chanel, Urban Decay Virgin is a great dupe.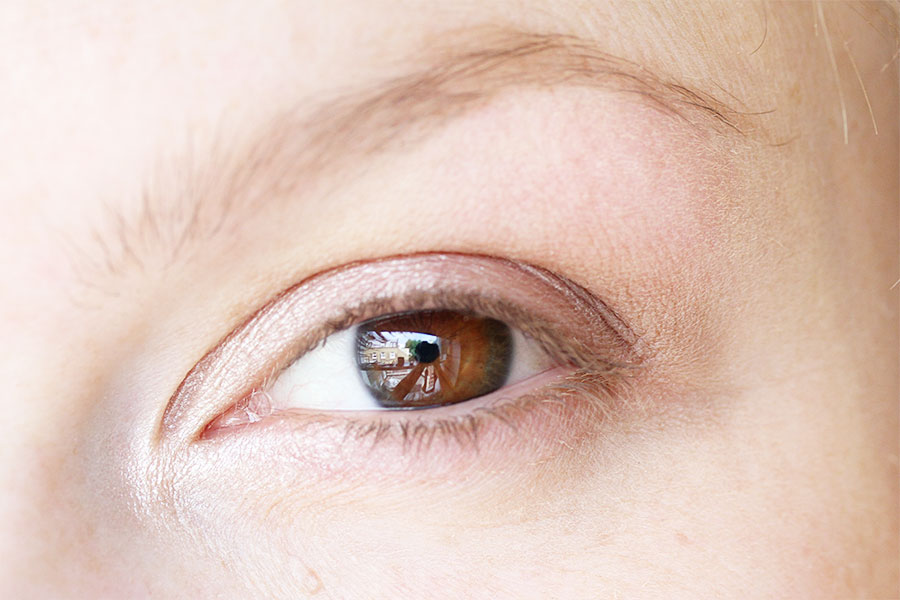 5. Line the upper lash line and the outer part of the lower lash line with a brown liner. A brown liner creates a softer look which is better for daytime than when using a black liner.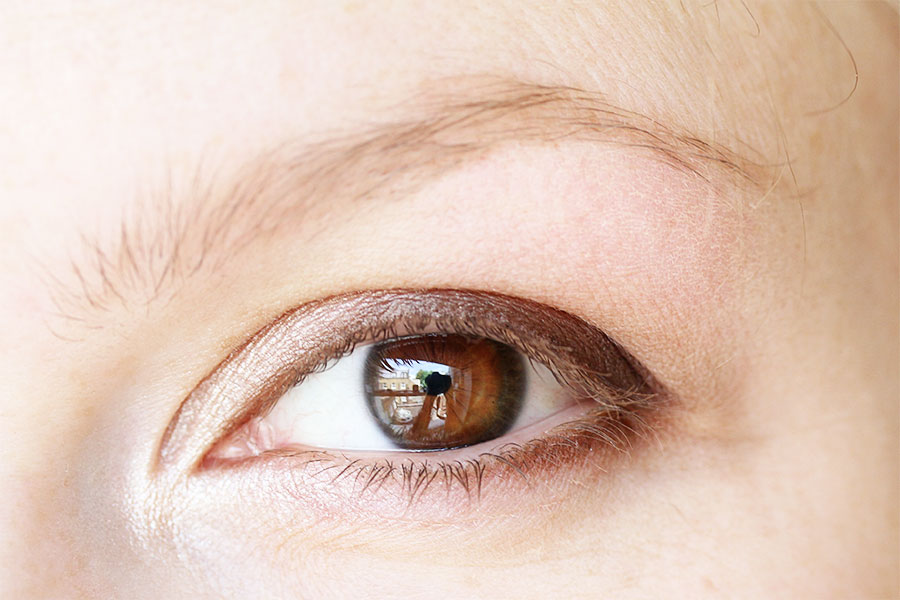 .. and apply mascara!
.. or if you're looking to make it into more of an evening look, add a bit of shimmery black shadow to the outer corner where you've applied the light brown shade. I've used the shade to the right in this palette from Chanel. Gunmetal from Urban Decay would work well as a dupe.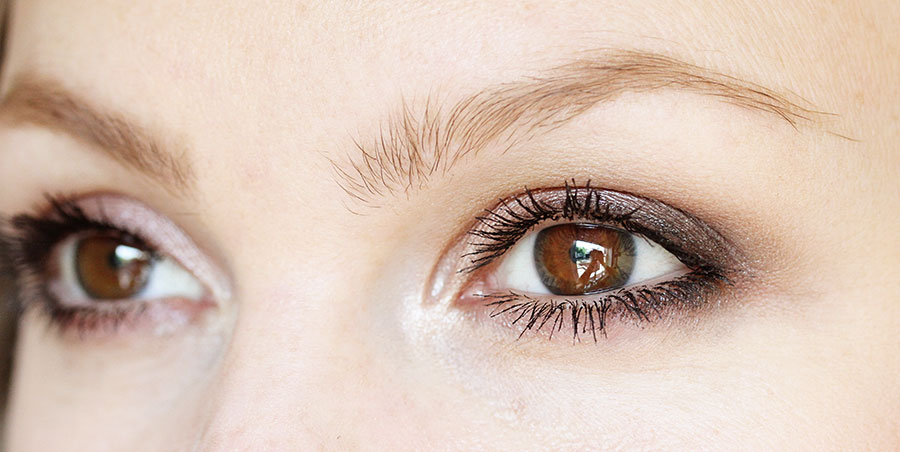 Face:
I've used a light weight foundation with medium coverage in the areas where I feel it's needed, and I've left the skin bare where I don't feel I need any coverage. This gives a more natural look. After foundation I've lightly dusted some matting powder all over the face, and applied a light pink blush to the cheeks and a bit of contouring under the cheekbones and along the jaw line. To give a healthy sheen I finished off with a highlighter on top of the cheek bones. I like to keep my lips nude in the daytime so I lined them up with a nude lipliner, followed by a neutral lip balm.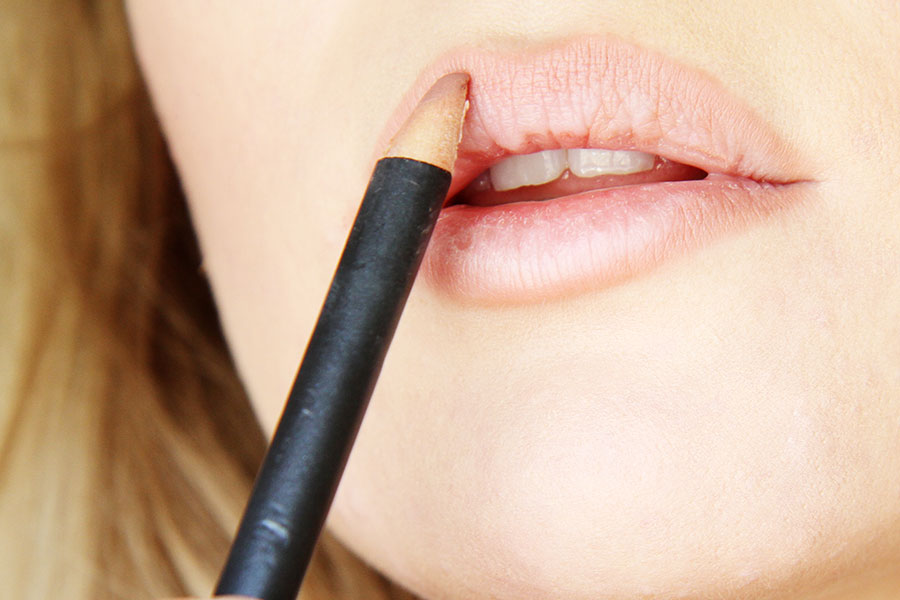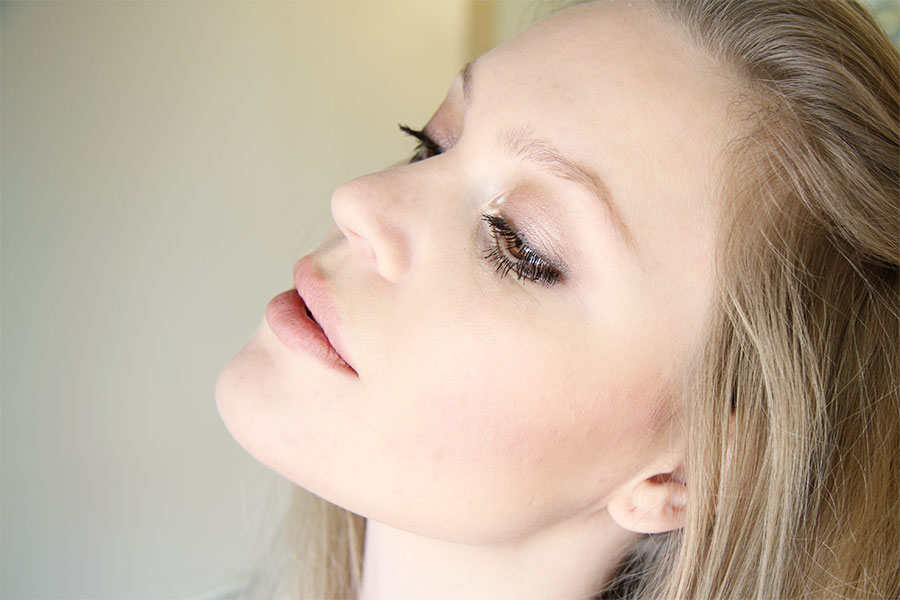 Products recommended:
1. Eyeshadows - Urban Decay Naked Essentials palette, or Mac Brule and Mac Cork
2. Eyeshadows - Urban Decay Scratch, Gun metal and Virgin or Urban Decay Naked palette
3. Eyeliner and mascara - Lancôme Khol Eyeliner and Doll Eyes mascara
4. Foundation - YSL foundation (I use B30)
5. Blush - Nars Orgasm blush or Mac Pinch o Peach
6. Contouring - Nyx Blush in Taupe
7. Lips - Mac lipliner in Subculture
8. Brushes  - Sigma or Mac.
And don't forget the eyeshadow primer, I didn't include it above as it's not a suggestion – it's a necessity girls! You can find it here or anywhere they sell Urban Decay.
Let me know what you thought of the look in the comment section, and please include ideas for future looks too :) xx