Hilary Duff is a beautiful girl, and her makeup is amazing! When I saw this picture, i wanted to try out her look too..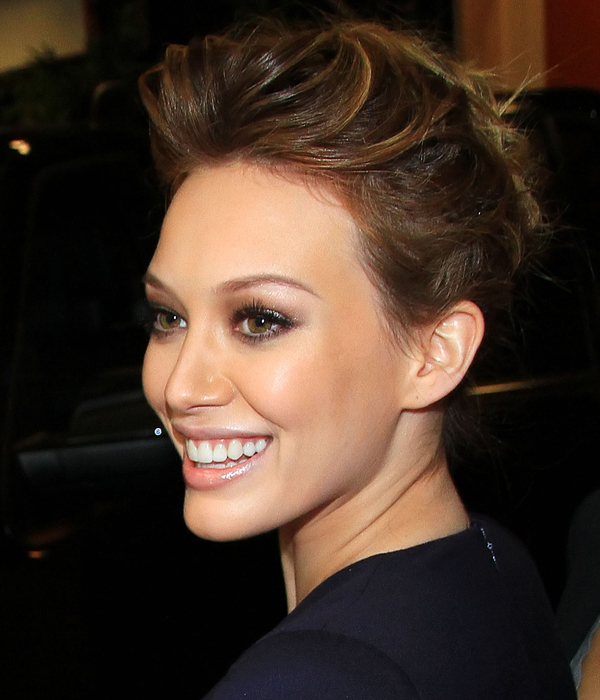 Here is my little guide to how to get the look:
1. Start with a base/primer to make sure all that smokey brown loveleyness stays in place. I like to use Urban Decay Primer Potion or MAC Paintpot in Painterly and just grap the first one of them I see, today it was the paintpot. I put it all over the and some underneath the eye since there will be some eyeshadow there as well.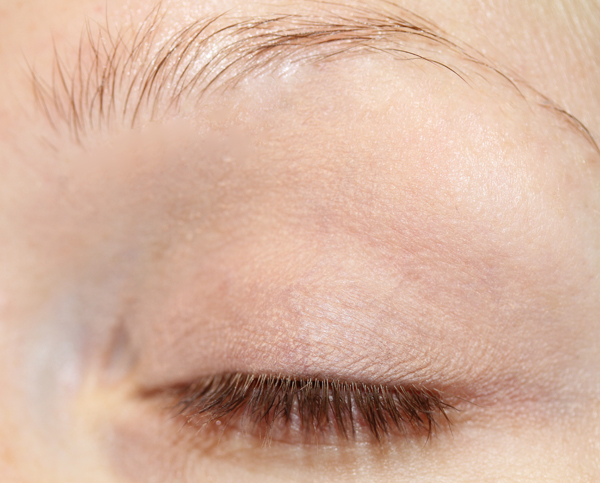 2. The next step was to find a very light warm brown and none of my eyeshadows that I had with me to London were really light enough, so I used the Guerlain 4 Season matte sunpowder instead and it worked wonderfully so if you don´t have a very light brown eyeshadow either I´m sure you can use your sunpowder ;) Yay for multi-purpose products!!
Anyway, I put this shadow in the crease in a round shape instead of outwards in a cat eye shape. This opens up the eye more and is especially flattering if you have quite small eyes. Remember to blend a lot so that we get a nice gradation. I used MAC 217 brush.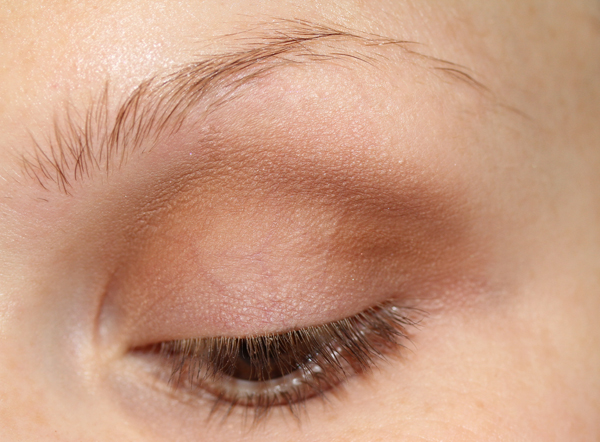 3. Hilary has put a beautiful reddish brown underneath her eye in a quite thick line. I used MAC Handwritten with a MAC 219 brush and smoked it out with a clean MAC 217 brush. Note that the line goes pretty far out on the outer corner of her eye.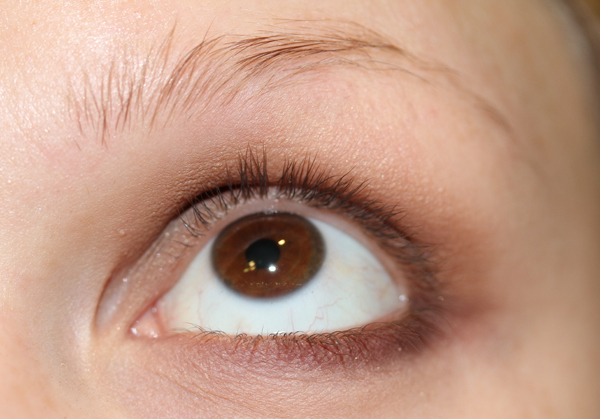 4. The shadow looks like a mix of browns and silver. I used MAC Satin Taupe over the eyelid to get a sultry frosty finish, if you don´t have Satin Taupe you can use another silvery brownish frosty eyeshadow. I used MAC 239 to lightly pack on the color and blended it into the light brown in the crease with a MAC 217 brush. Then I used MAC Knight Divine which is a beautiful dark silver and blended it in on the outer corner to get a pop of silver.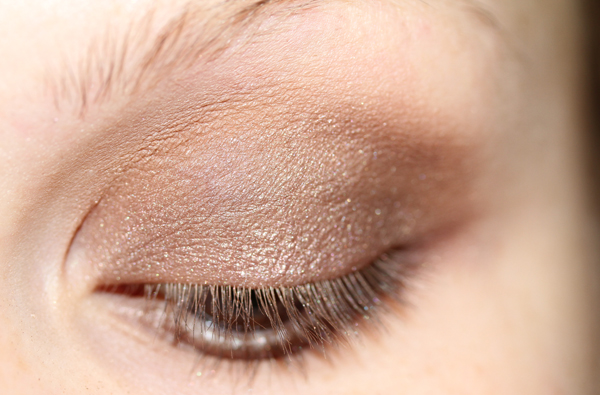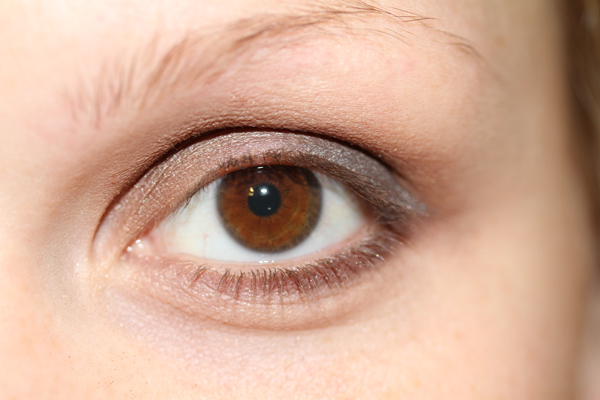 5.  To open the eyes even more I used Shu Uemura falsies with Duo glue. Then I lined up the upper lashline with MAC Fluidline in Blacktrack and mascara on the eyelashes. Hilary also have wonderful eyebrows, I used MAC coquette eyeshadow as eyebrow color with a MAC 208 small angled brush. To finish of I used a MAC 224 fluffy brush to fluff on some shroom to the browbone to lift the eyebrows.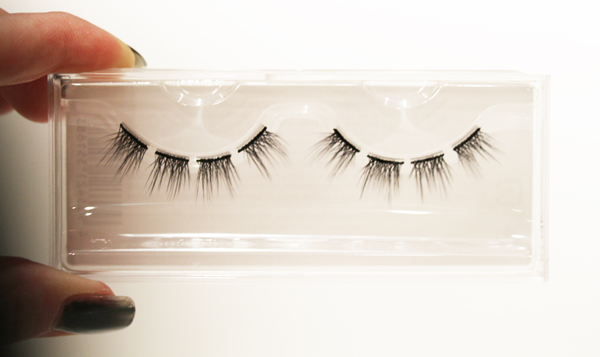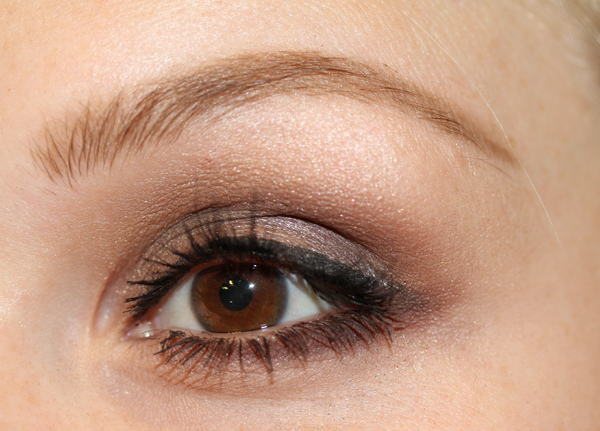 Now I have to run to the airport, at least I´m  looking a little bit more glamorous than usual ;) We´re finally heading back home to Monaco today and I have a feeling it´s going to be weird to be back since I haven´t been there since the beginning og december. Reunion with my makeup whoa!! :)