Christmas is right around the corner which means the most festive season of the year has arrived. Why not try something different that brings all attention to the eyes with a sparkle of gold, and a cateye flick like Angelina Jolie is always seen with? It's easy (only five steps) but still very glamorous and suitable for all eye colours and all occasions.

1. Start with a bronze base. I used Mac paint pot in Indianwood which I applied on the lid and under the eye.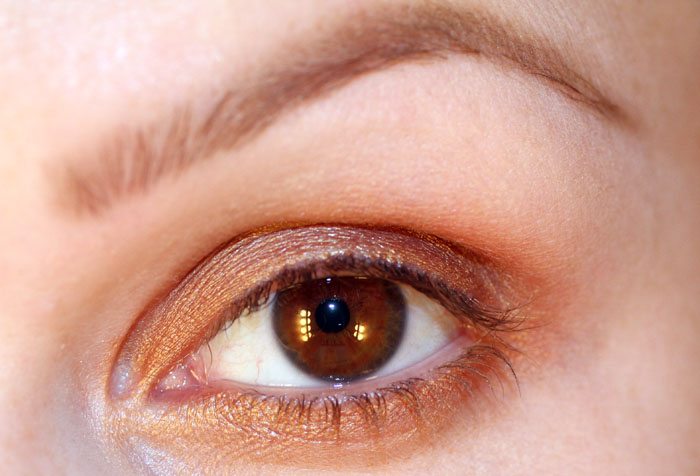 2. Apply a very light brown colour to the crease to get an nice gradient effect, you can also apply a nude shade on the brow bone. I used Mac Cork and Brule.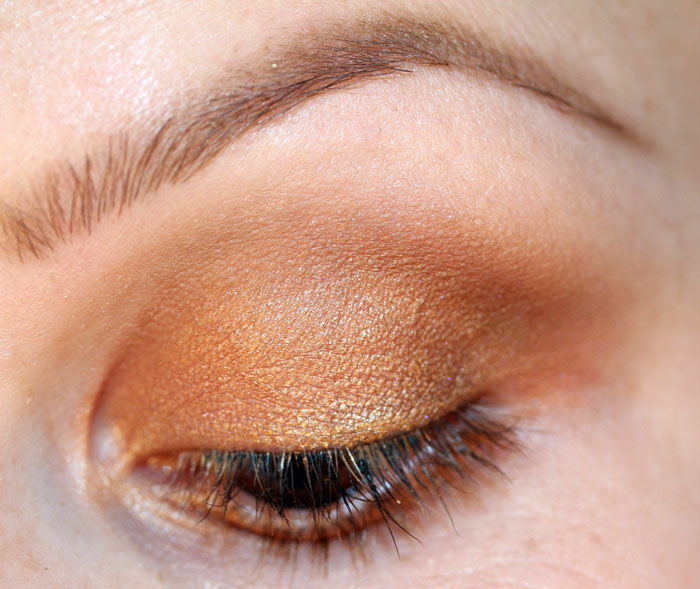 3. Apply a darker shade on the outer corner to create depth and blend it softly in to avoid any harsh edges.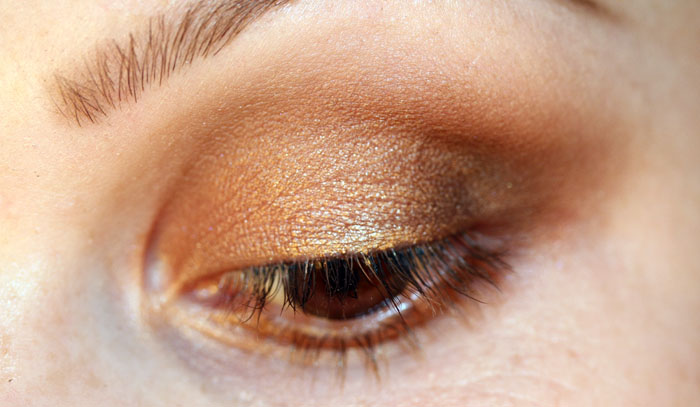 4. Apply a bronze colour on 2/3 of the eye leaving the outer corner where you placed the darker shade. I used Bronze from Mac. Then place a bright and sprakly gold just in the midle of the lid to bring light to your eyes. I used a golden dazzle dust from Barry M.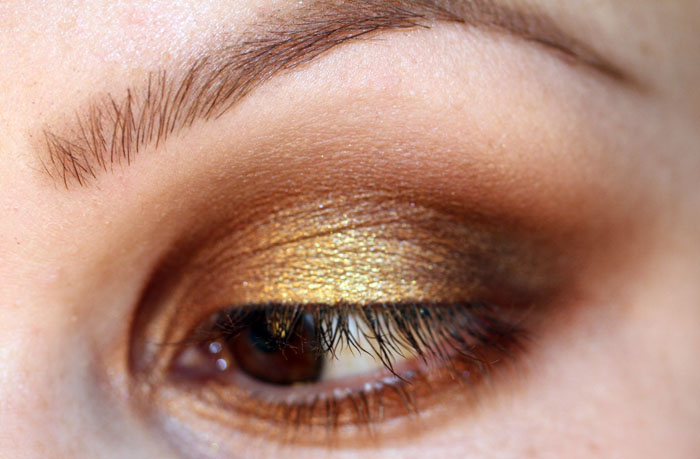 5. Apply eyeliner, falsies (optional) and mascara and you're done, the party can begin :) I used Loreal Carbon Gloss liquid liner, Dior Show mascara and Ardell Invisiband "Fairies" lashes.