It´s saturday, I´m back in beautiful Monaco and life is good! As you all know I´m addicted to brown eyeshadows because it´s sofisticated, beautiful and goes with everything. However, sometimes plain brown can be a bit boring and since it´s saturday I decided to leave my comfort zone and do it with a twist.

1. As always we start with a base. I like both Urban Decay Primer Potion and MAC paint pot and since the paint pot was already in my little everyday makeup bag I decided to go for that in the color Painterly. Make sure you get it underneath your eye as well since there will be eyeshadow there as well ;) I also filled in my eyebrows at this point with a MAC 208 angled brush and MAC Coquette eyeshadow. ( I see I should´ve used a brow gel, but of corse I´ve misplaced it during the travelling )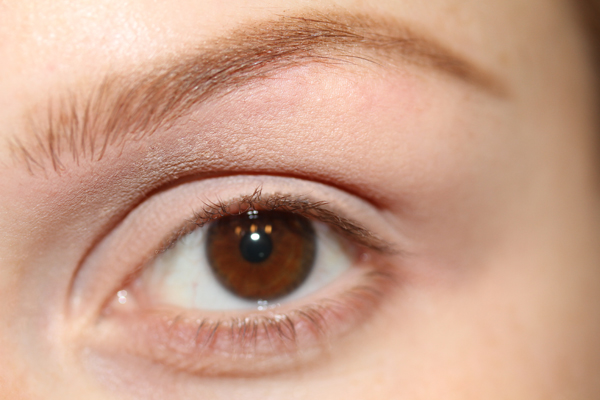 2. Dig through your makeup stash for the brightest blue you´ve got and place it like in the picture below. If your eyeshadow isn´t as vibrant as you wish you can try to put some MAC Fix+ or something similar on the brush before applying. I used a MAC 214 brush and MAC Freshwater eyeshadow.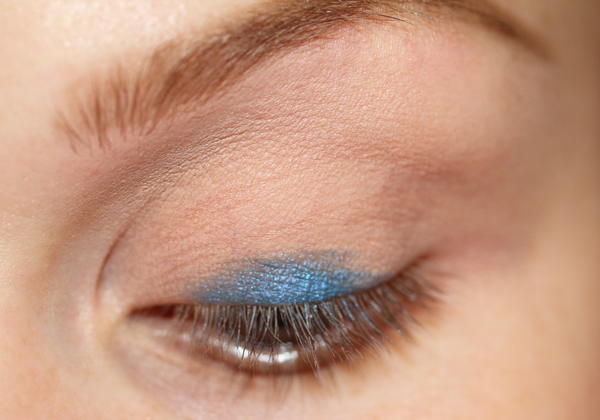 3. Now you need to find a warm burgundy/purple eyeshadow to place around it. I used a MAC 239 to apply MAC Satellite Dreams and some of the MAC Nocturnelle. Make sure you blend it out and into the blue. I used the Sigma E-25 blending brush.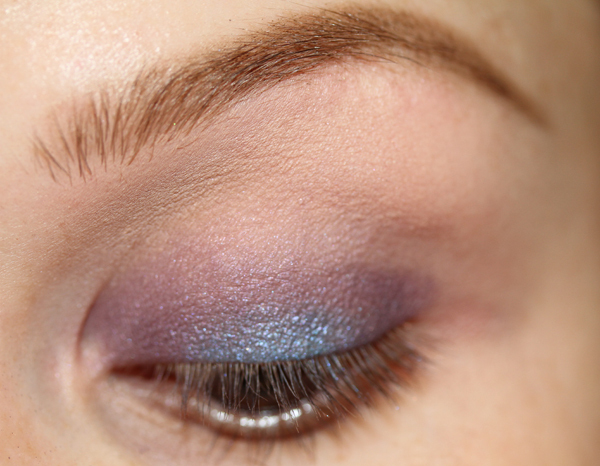 4. Now we can finally play with our dear brown eyeshadow. I chose MAC Mulch and applied it with a MAC 217 brush in the crease and blended it slightly outwards and into the purple.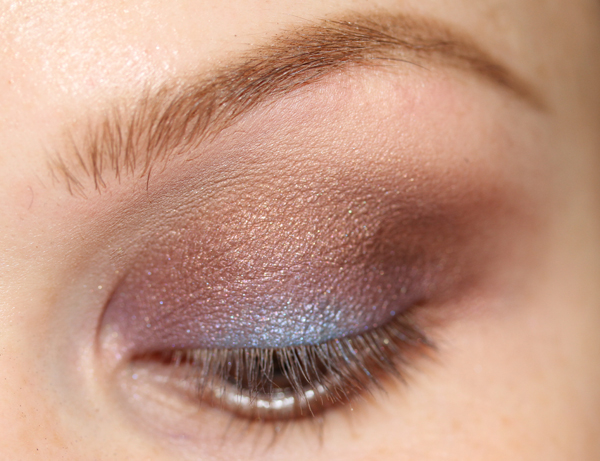 5. Since this look was about mixing it up a little, I was so crazy that I even used some glitter! I used the Urban Decay Heavy Metal Glitter Eyeliner in Air Guitar which is a beautiful glitter in blue. I dabbed it lightly on top of the blue eyeshadow and dragged some into the purple as well. Sadly this doesn´t show up as much as I hoped on the picture.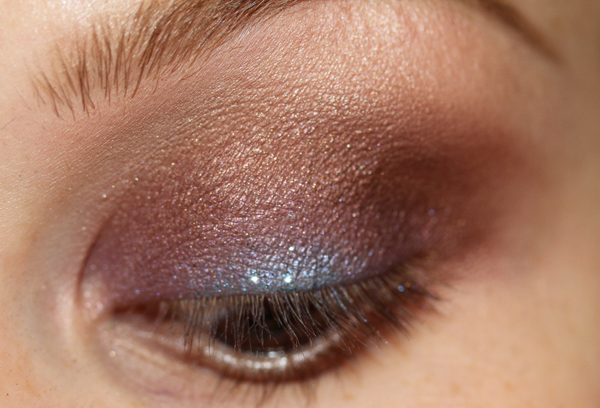 6. Then I applied gel liner along the upper lashline and pointing it out in the outer corner. I used Bobbi Brown in Black Ink.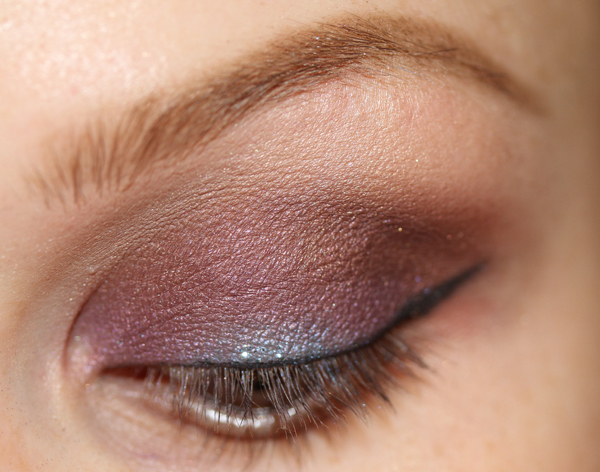 7. The undereye area needs some attention too, but I still think it should be kept rather simple since the focus is on the blue so I used the black 24/7 Zero eye liner from Urban Decay to draw a line halfway, and then smudged it out with some of the same brown eyeshadow I used earlier (MAC Mulch) to create a smokey effect. Make sure the lines meets the in the outer corner of the eye.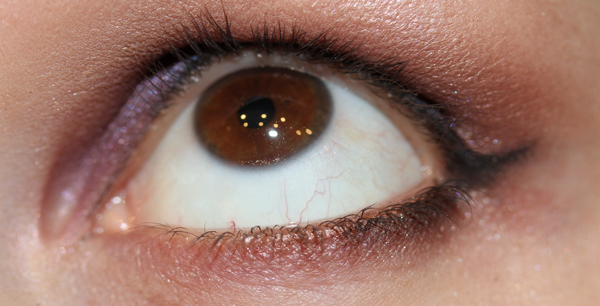 8. Nearly finished now. I just popped on some falsies and slapped on a coat of mascara (and some more gel liner) to finish off. Voilá!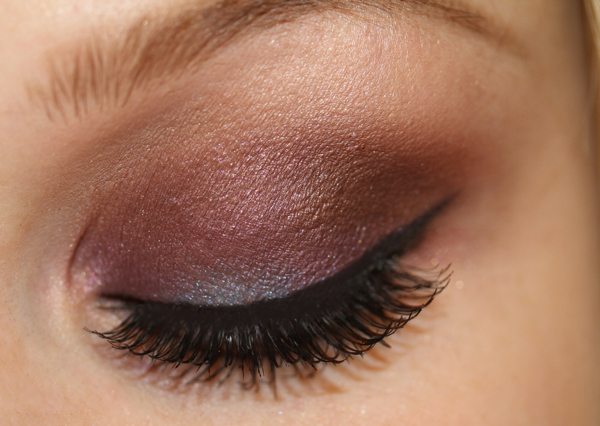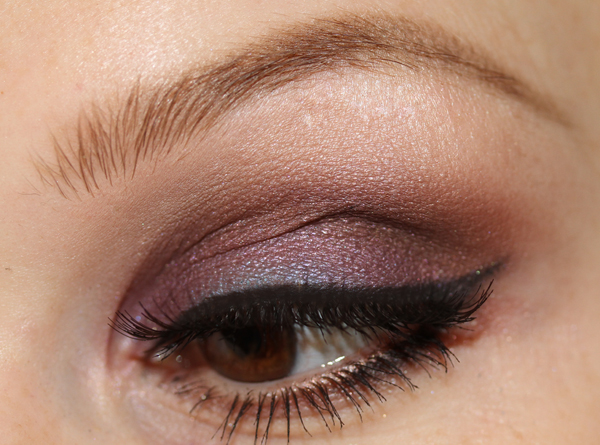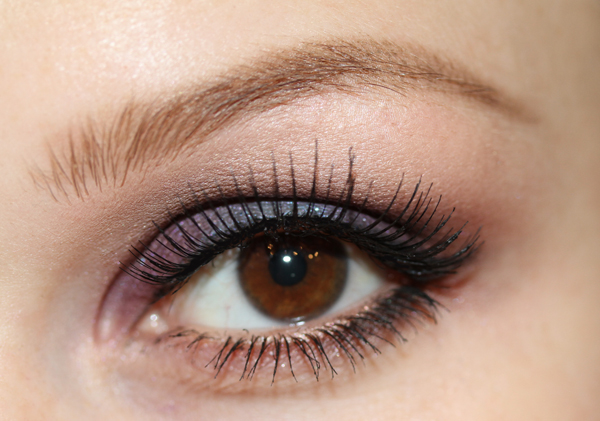 Are you comfortable with lots of colors and glitter when you´re going out, or do you tend to stick to the safe browns and smokey eyes?