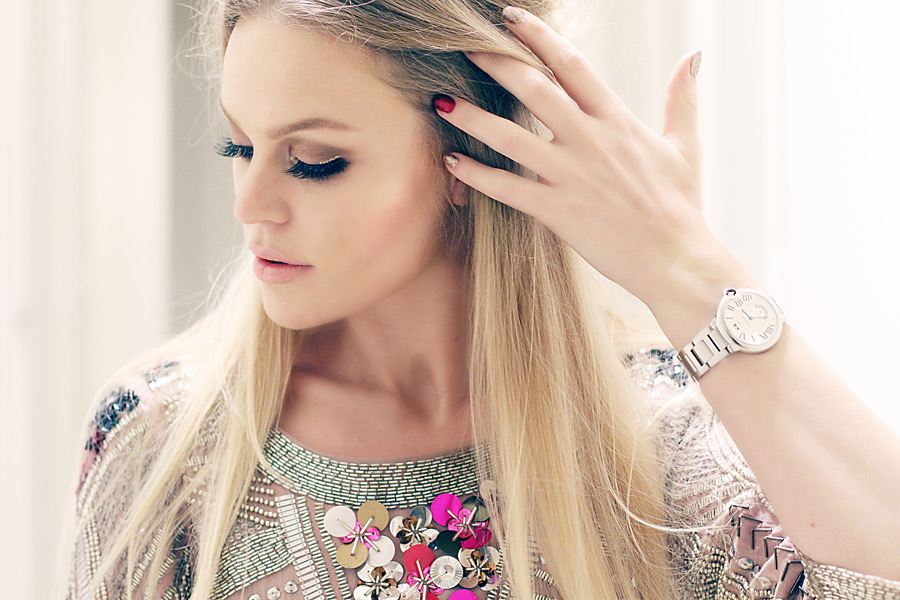 Time: 30 minutes
Difficulty: Medium
Party factor: 10
After I posted my New Years Eve outfit I got lots of requests for a makeup tutorial for the makeup look and here it is! Better late than never, right? :D
Products you'll need:
1. Start by slapping on some eyeshadow primer. Often you can skip certain steps in makeup tutorials and use what you have, and that includes this tutorial, but this particular step can't be skipped and you'll know why if you have an eyeshadow primer in your kit. It helps the shadow stay in place all night and you avoid getting the racoon on heroin look.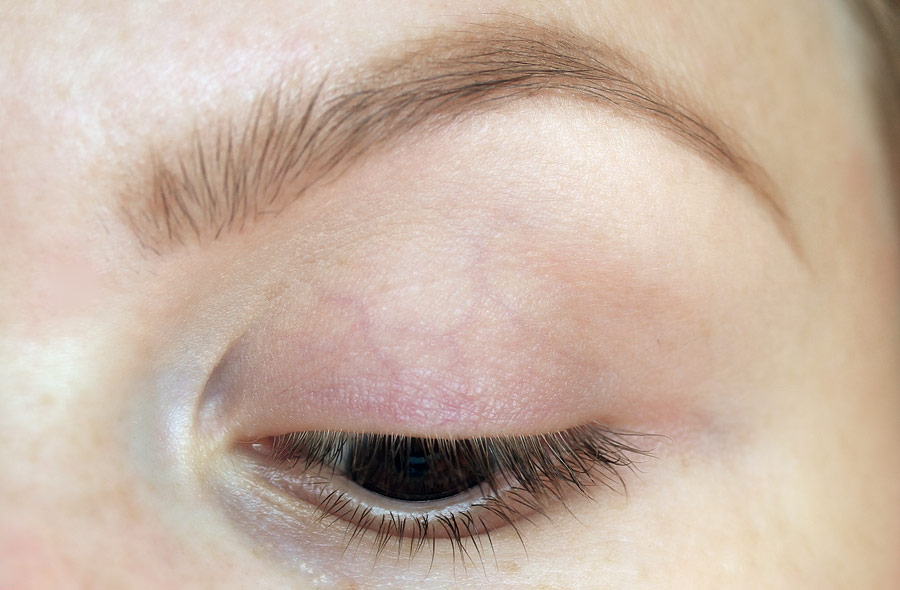 2. Wash a skin toned eyeshadow all over your eyelid using a big fluffy brush, this will be your base and will make it easier to blend the other shadows in the next steps.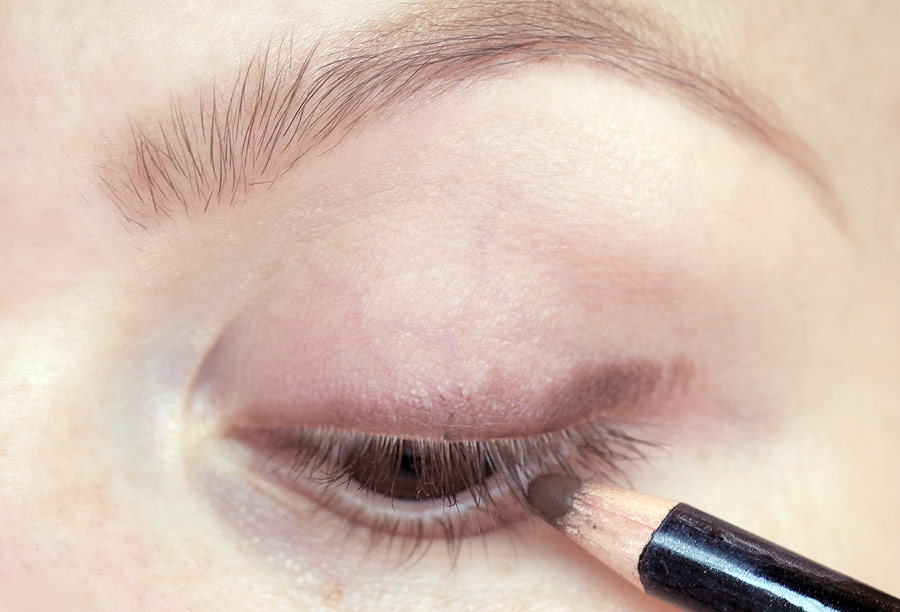 3. Slap on some eyeliner along the lash line. You really don't have to be very particular about it as we'll smudge it out in the next step. I'm using a brown eyeliner, you can find it by clicking the image of the product above.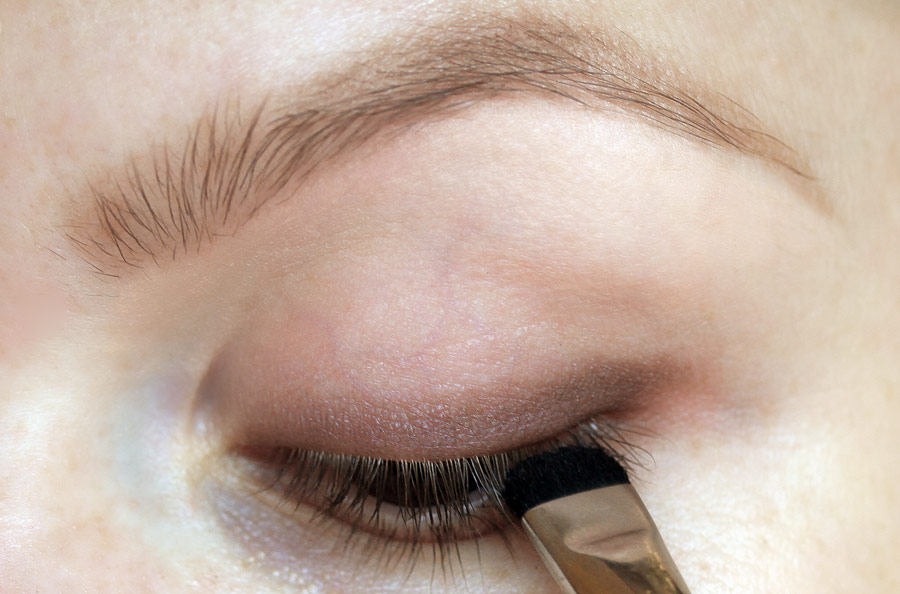 4. Smudge the eyeliner using a short bristled brush creating a smooth smokey finish to the lash line. It will bring some more attention to the eyes without becoming too dark and overpowering.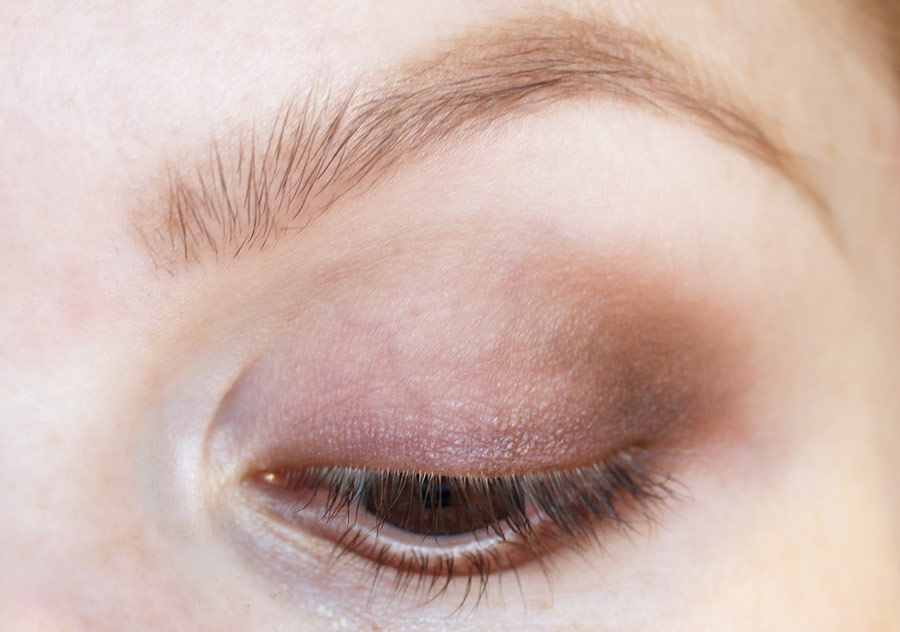 5. Using a medium sized fluffy brush, blend in a dark brown shadow to the outer corner of the eye and into the socket like in the picture above. Blend well in the outer corner. You can also add some more of the nude shadow, or one with a bit of shimmer just to the middle of the eyelid blending inwards.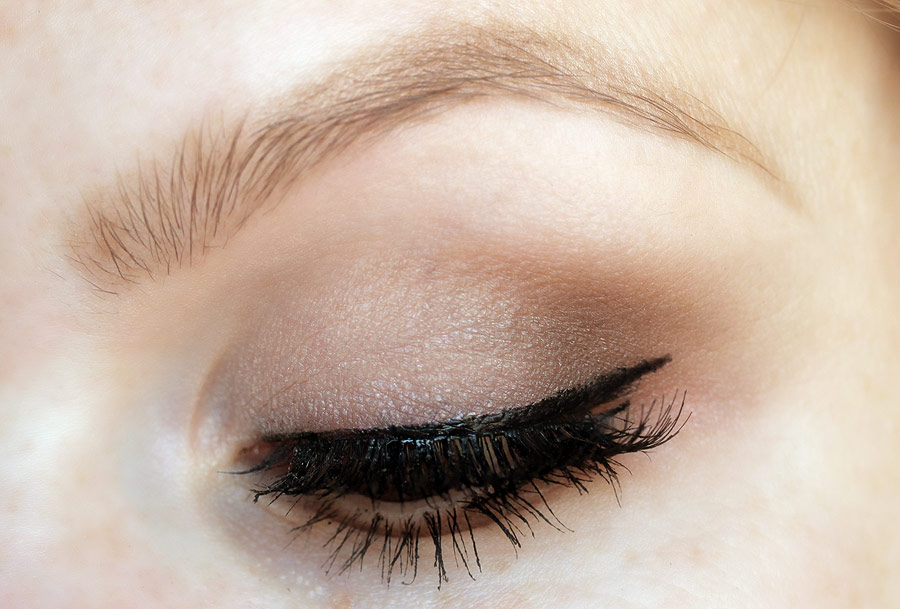 6. Line the lash line with a black liquid liner making sure you get the liner in between the lashes as well, also known as tight lining. Add false lashes if you want, my favourites are 113, wispies and demi wispies from Ardell. Today I used the latter. (I buy them in Boots and Ebay)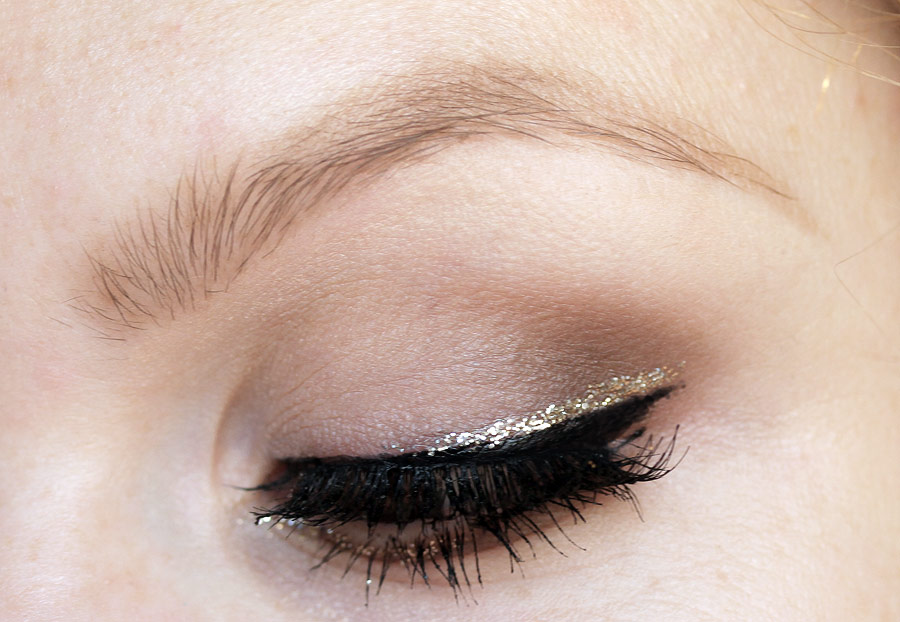 7. Using a liquid gold liner line the outer part of your lash line, just above the black liner. Let it dry and go over again until the line is opaque enough. I think i did about 3-4 layers.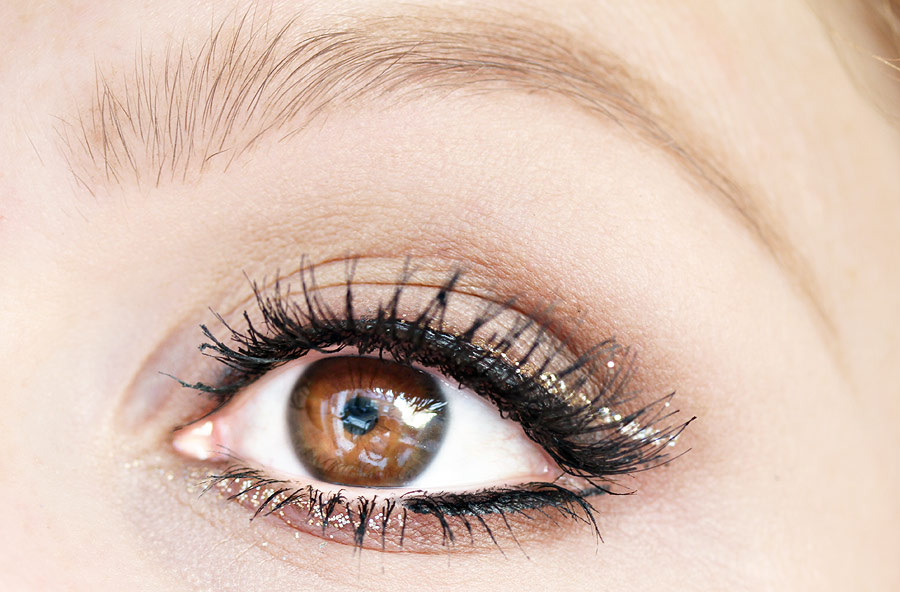 8. Do the same under the eye in the inner corner stopping about half way of the eye. As for the face I followed the exact same steps as in this tutorial ;)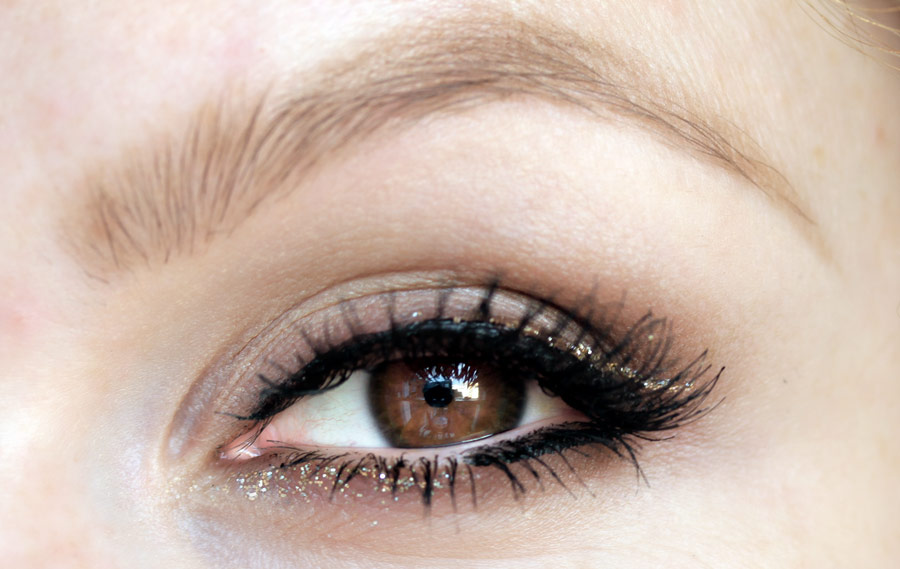 9. Et voilá, you're ready :)
Please share, pin and "like" if you liked this tutorial, it would mean the world to me :D