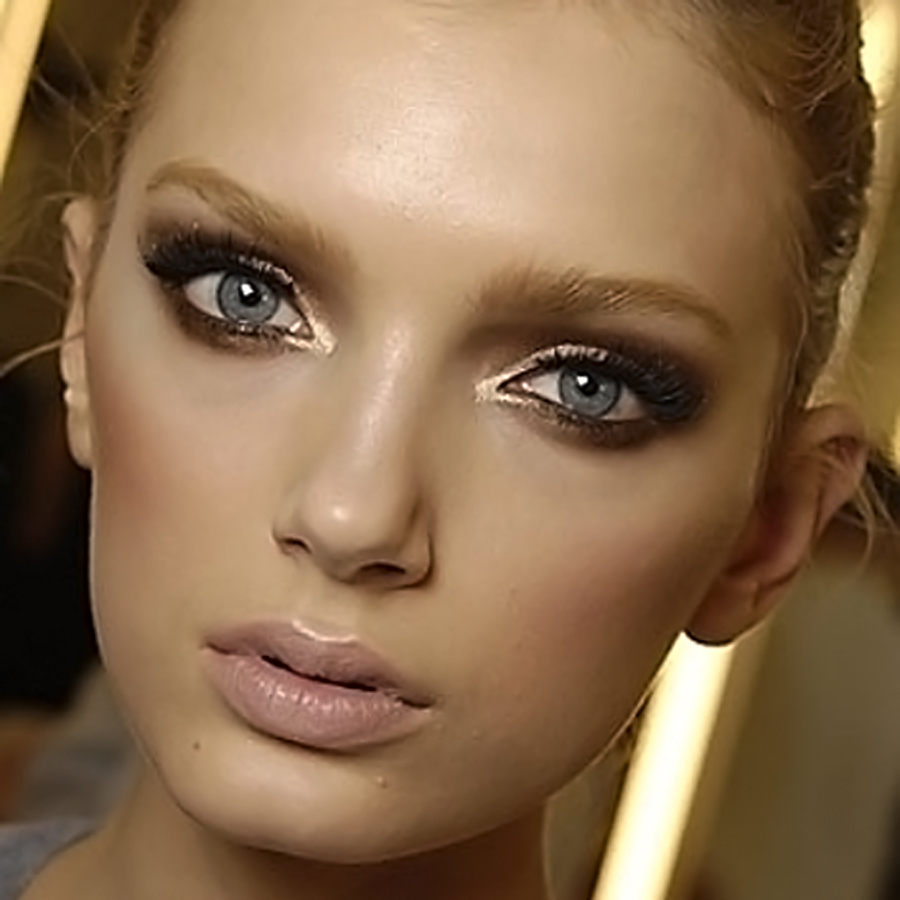 I found this photo on Instagram a long time ago and I just loved how flattering and pretty it was, and saved it into a folder called "makeup looks I need to try". Finally I decided to try it only I skipped the false eyelashes this time to make it a little more wearable. I think it's a look that would be great for Christmas seeing as it's golden and sparkly :)
I used Urban Decay Naked eyeshadow palette for this look, you can find it here.
1. Start by filling in your eyebrows and wash over a powder of the same colour as of your skin on the brow bone, it doesn't matter if it's an eyeshadow or face powder, the point is just to make it easier to blend out the eyeshadow we'll be applying in the crease later. For my brows I like to use the duo brow palette by Anastasia.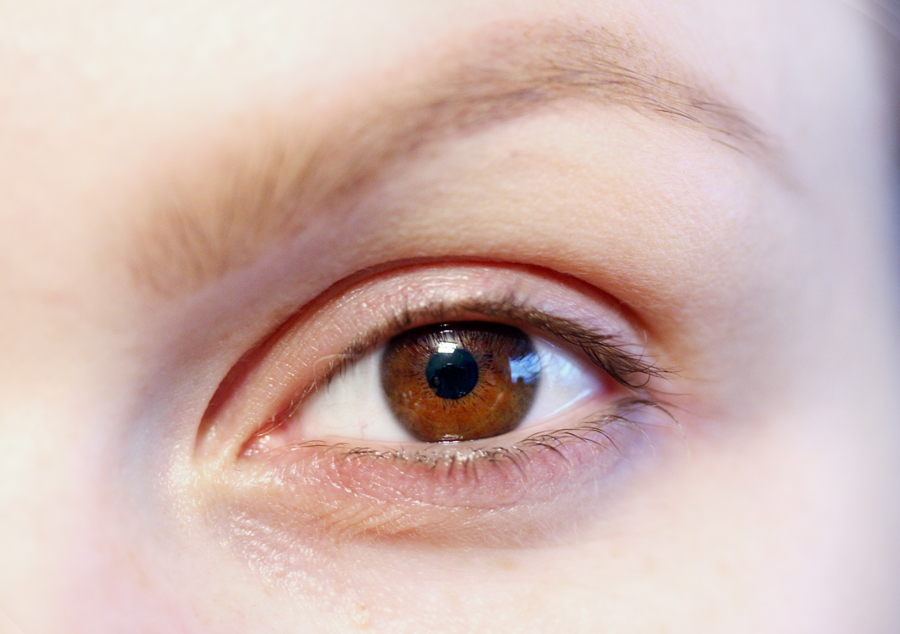 2. Apply a golden cream base on the lid, Mac paintpots work great for this purpose. Blend out the cream base into the crease using a light brown eyeshadow, and blend it slightly outwards towards the end of the brow. If you don't have the palette I recommend Mac Cork which is my go-to shadow for the crease.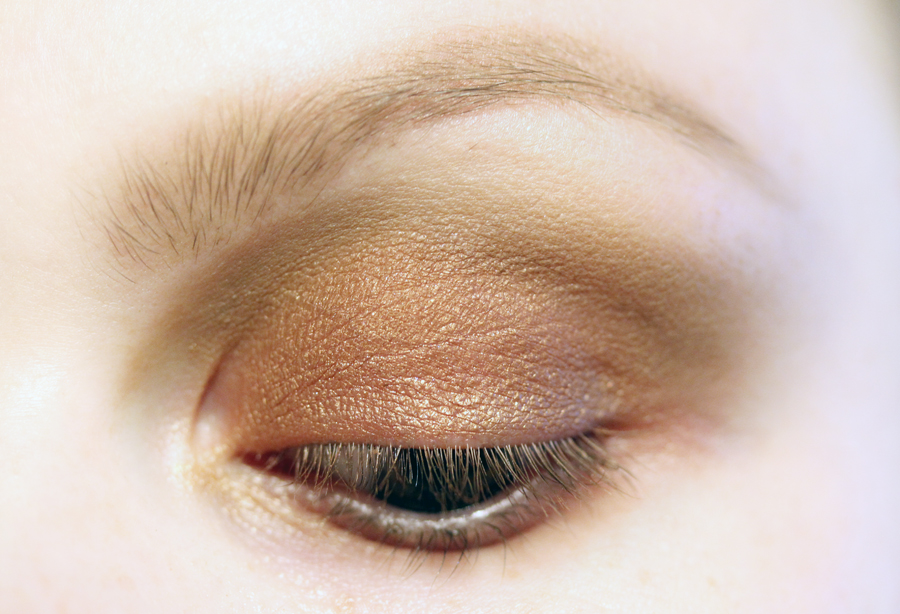 3. Apply a gold eyeshadow to 2/3 of the inner part of your eye lid. If your gold eyeshadow is very thick, you will get a better result by patting it on gently rather than swiping it on. Use a lighter gold by the tear duct to open up your eyes more.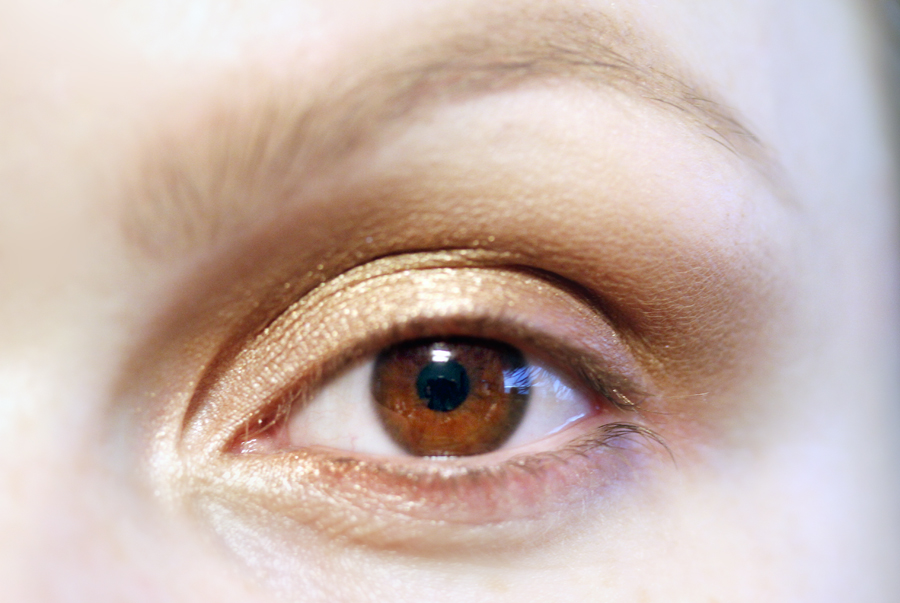 4. Apply the same light brown eyeshadow under the middle of the eye, and use a slightly darker brown on the outer corner. Bring the same darker brown to the outer corner of the upper lid as well, connecting the lids in the outer corner of your eye.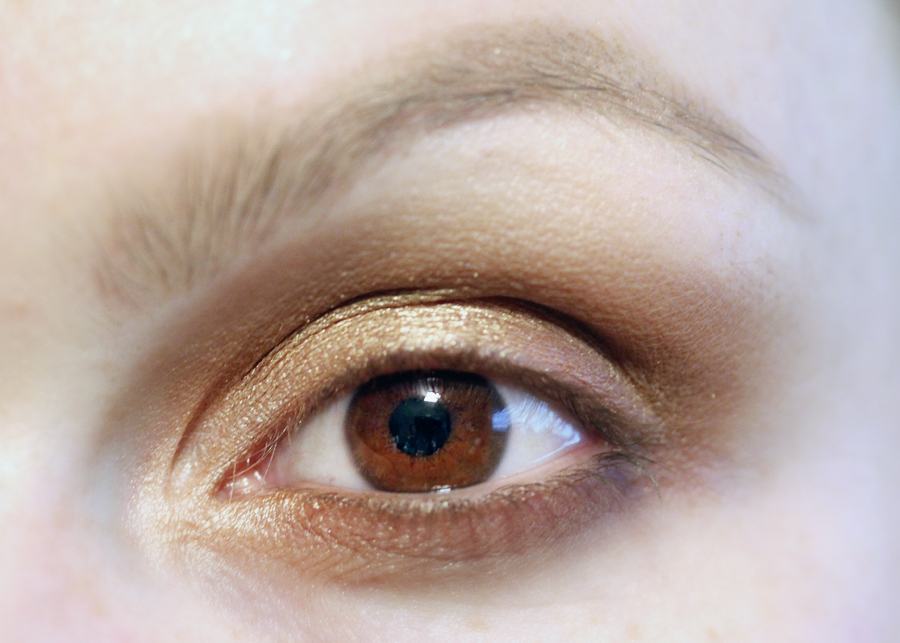 Apply eyeliner and mascara, and you're done! :)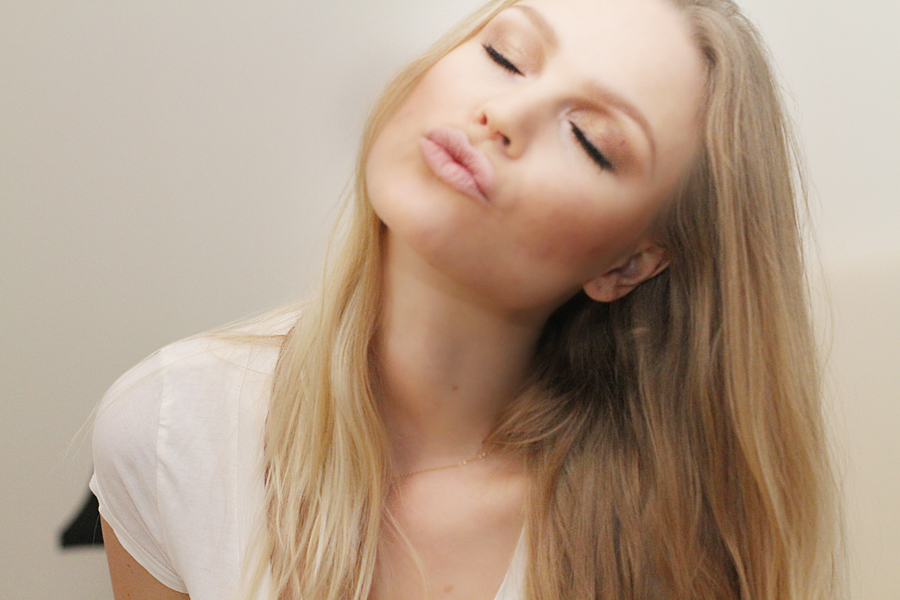 I used Mac Hue on my lips and Guerlain 4 Seasons bronzer in the hollows of my cheeks.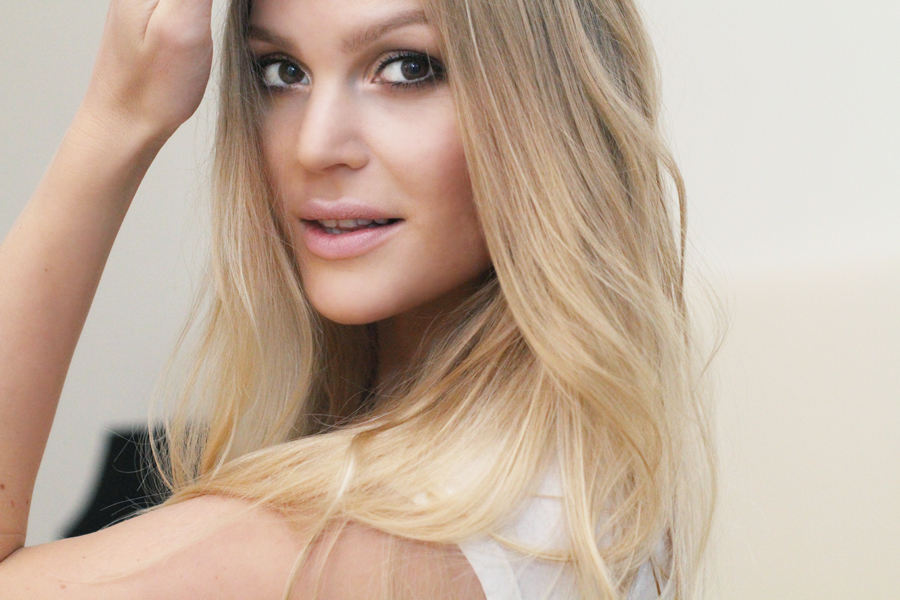 I hope you liked it and that you found some inspiration to your Christmas look! :D