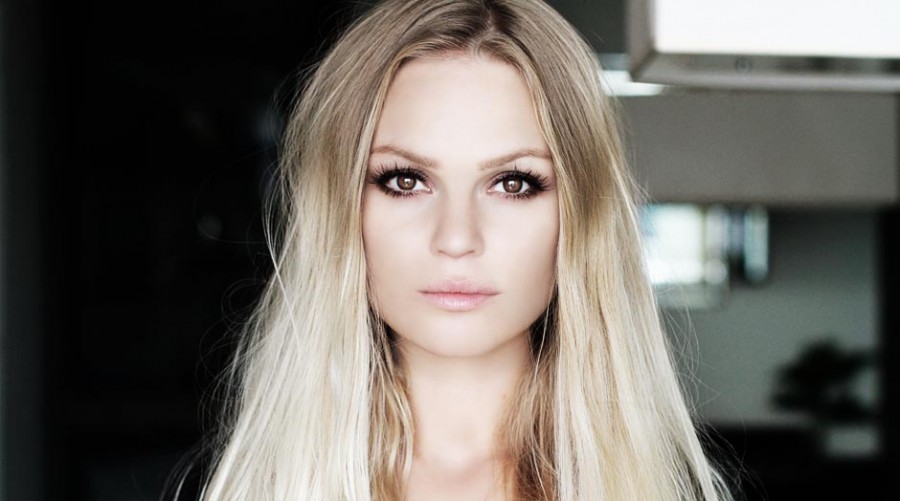 Firstly, thank you for your sweet comments on my pictures in this post and on Instagram (search for bycelina if you wish to follow me too). A makeup tutorial of the look was highly requested so I will share how I did my makeup in this post, as well as a few contouring tricks that might come in handy if you're off to a photoshoot.
1. Start by prepping your skin with a moisturiser and let it sink in for about 10 minutes. If your skin is very dry or you suffer with skin conditions like rosacea or acne with inflamed patches, it might be of help to also use a primer like the La Roche-Posay Cicaplast (which actually isn't a primer at all, but I discovered it for this purpose through the talented makeup artist Lisa Eldridge).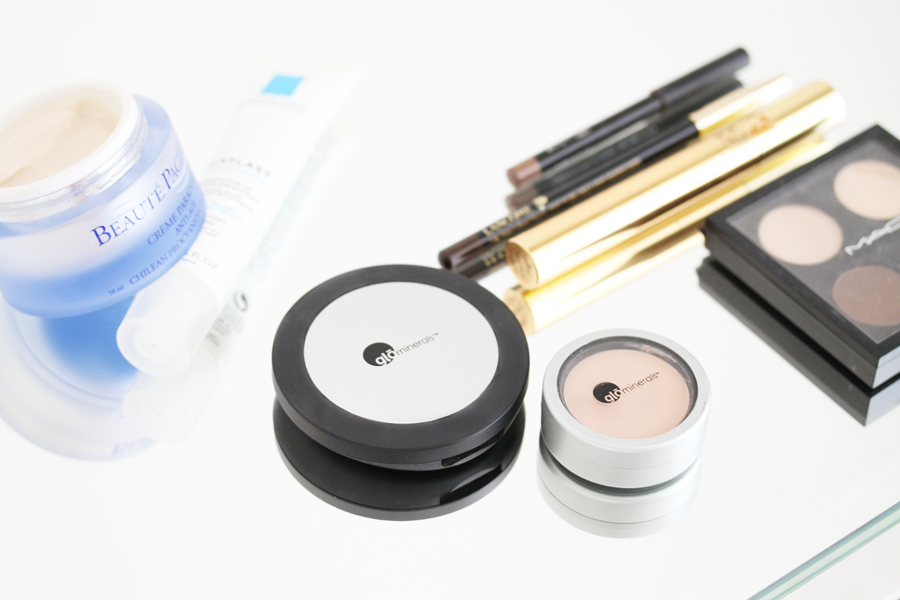 2. If your skin is very dry you can use a foundation, but I recommend using a powder as the finish will look better on camera. Cover any spots with a concealer, and cover your under eye area if you suffer from baggy eyes. I used Glo Minerals gloPressed base followed by a few touch ups of Glo Minerals gloCamouflage concealer on my spots. A great way of applying a concealer is to use the tip of a brush, and then dab it lightly with a finger until it's melted into your skin. Try to fight the urge to rub and smudge ;)
Nota bene: Don't use moisturiser, primer or foundation with SPF in as it will make your skin appear shiny.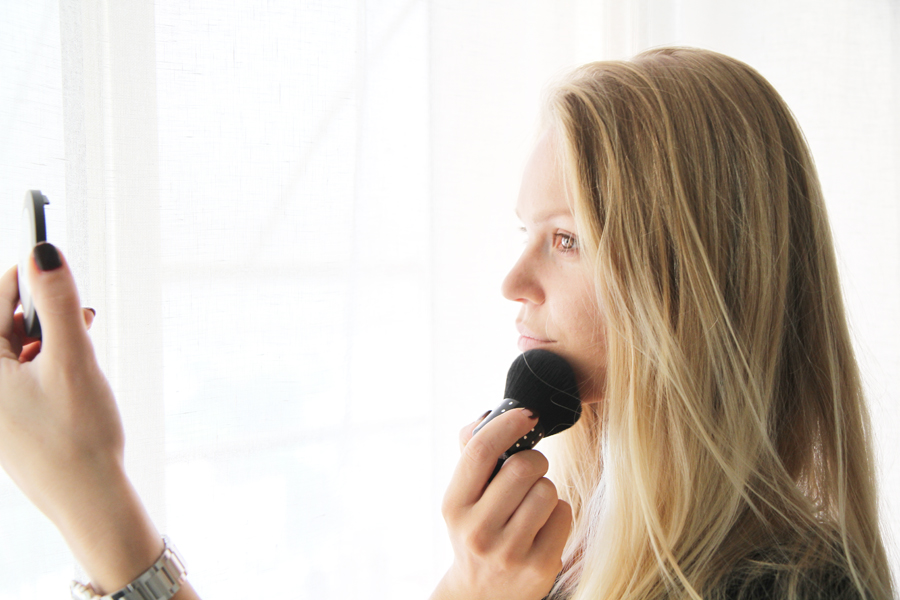 3. Onto the eyes. I washed a matte eyeshadow (Mac Brule) over my entire eyelid using a fluffy brush. I then blended in some of the contouring blush (which I will be talking more about later on) in the crease and carelessly lined my lashline with a brown pencil from Lancôme. Using a small flat brush and a brown eyeshadow (Mac Cork), I smudged the eyeliner to make it softer, you can read more about that technique here. I also repeated this technique on the outer part of my lower lashline, making it fade in towards the tear ducts. To finish off I applied my favourite fake eye lashes. The lashes are far too long in real life, but they always look amazing on camera. I used no. 113, but no. 120 is also gorgeous! You can find them here and here. Lastly I applied a bit of mascara, using YSL Faux Cils.

4. After having applied powder, the natural shadows of the face gets washed out so we need to contour the face again. This is when I will let you in on my secret love affair with contouring products. I have been a massive contouring geek and I have probably over 30 different contouring products in my drawer. My favourite contour product over all is… drumroll.. NYX blush in the colour Taupe ($5), which is the perfect matte shadowy colour for contouring, and I applied it like this: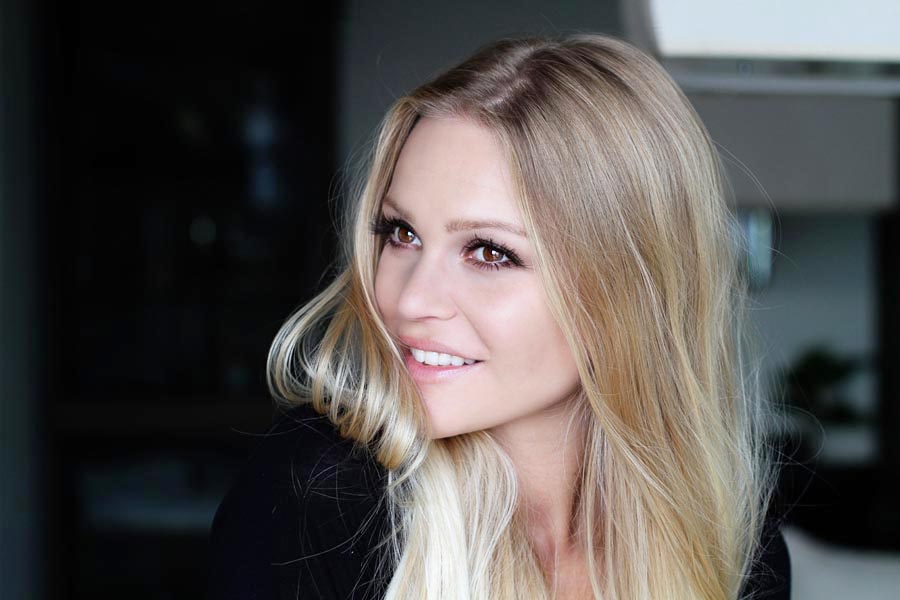 Contouring
♥ Use a matte greyish brown product (contouring product) where you want to create shadows, and to make something appear smaller. It's just as important as to find the right shade as to find a matte product. Bronzers are often too orange, so use either a darker face powder or a blush.
♥ Use a light toned matte or shimmery product (highlighter) where you want to accentuate and highlight, and make something appear bigger. A shimmery product looks great on the cheeks, but for the nose a matte highlighter will look better.
Slimmer nose: Use a highlighter along the bridge of your nose, and create shadows using a contouring product along the sides.
Shorter nose: Use a contouring product just underneath the tip of your nose.
Hide double chin: Apply the countouring product along your jaw line and in a triangular area with the tip of your chin being the tip of the triangle.
Accentuate cheekbones: Apply a highlighter on top of your cheekbones (where you can feel the bone) and blend upwards. Use a contouring product just underneath you cheekbones. This line should go from the top of your ear towards the corner of your mouth, and the line should be at its strongest in the midle, fading out at both ends.
Make your face more narrow: Apply a contouring product along the sides of your face, and use the technique for accentuating cheekbones.
Make your jaw appear more narrow (great for wide square and triangle face types): Apply a contouring product on the side of your jaw just inbetween your cheekbone and your lower jawline. It can also be wise to apply a highlighter to the sides of your forehead as this will even out your face shape.
Make your face shorter (great for oblong face types): Apply a contouring product on the top of your forehead and in a triangular area with the tip of your chin being the tip of the triangle, and blend upwards. Apply a highlighter on top of your cheekbones, making your face appear wider.
Fuller lips: Line your lips with a lipliner making the line strongest in the midle, and fading out towards the corners of your mouth. Use a highlighter (like a liquid highlighter or a nude coloured lipstick) in the midle of your lips, and lightly dab a lipstick a smidgen darker than of the colour of your lips on the rest of your lips. For extra pouty lips you can dab a bit of lipgloss just in the midle on top of the nude/highlighted area. You can read even more about contouring lips in this post.
 What do you think of the tutorial? Will you try it? :)