I wore this look some time back and I got lots of compliments for it, and since all the eyeshadows were from the "Naked Palette 2″ I thought I'd share it with you as I know many of you have this eyeshadow palette. If you don't have it you should check it out as it's a really versatile palette with great quality eyeshadows. I found mine here.
I have used FOXY, BOOTYCALL, PISTOL, VERVE and BLACKOUT :) If you don't have the palette, you can of course use other similar eyeshadows to create the look. Just make sure the black eyeshadow is pigmented enough. For makeup brushes, turn to these brushes for inexpensive and good quality makeup brushes.

1. Start with a good base. I like to use this primer, it's the best for holding the eyeshadow in place all night. Lines of sweaty eyeshadow is never a chic look.
2. Gently pat on PISTOL all over the lid except for the outer corner and the very inner corner. Don't bring it higher than your natural socket line, where the bone is.

3. With a different brush, gently pat on BLACKOUT to the outer corner. You can bring this slightly higher than your natural socket line as it will make your eye seem bigger.
4. Bring the eyeshadow underneath your eye as well, but only to the outer corner of the under eye lash line. You want the lash line to be in line with the end of your eyebrow, same rule applies to eyeliner ;)

5. Use the same eyeshadow as before, PISTOL, underneath the eye as well and blend it out downwards. Apply FOXY with a fluffy brush on your brow bone and around the eyeshadow to get rid of any hard lines, we want the transition from eyeshadow to skin to be smooth. Apply a little bit of Boothycall just underneath the brow to make your eyebrows appear higher up and cleaner.
6. Apply the silvery colour, VERVE, to the inner corner of the eye as this makes you look more awake which is important when you do a smokey eye with black. Lastly, apply eyeliner and mascara – and you're ready for an eye gazing night :)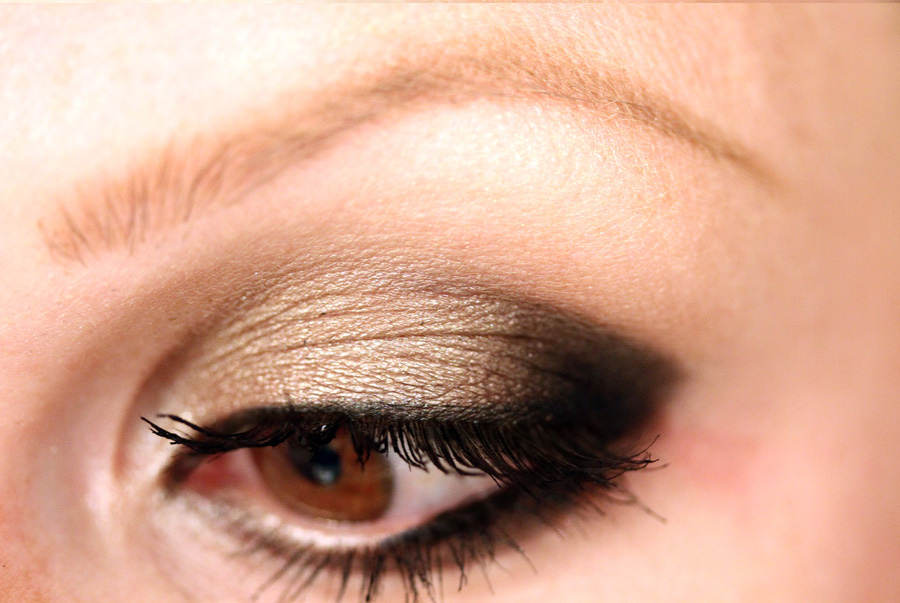 I hope you liked it!! :D