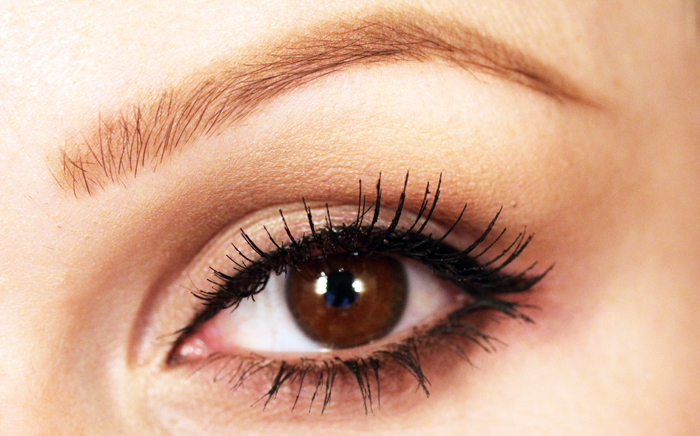 A lot of people don't like autumn. I'm not one of them. I love autumn! You get to wear cozy clothes and read a good book surrounded by candles. You get to stay in without feeling bad because it's raining outside. You also get to wear a little bit more makeup on the daytime as compared to summer. This tutorial features a very wearable look that will go for any eye colour and suit all kinds of occasions. It's very subtle, but it gives you an illusion of natural beauty. Best of all, it doesn't take you much time, you don't need a lot of products, and it's very easy.
1. Start with getting a bright and even base on your lid and under your eye. I've used Mac Painterly paint pot on the lid and Mac Select Moisturecover in NW15 under the lid to cover dark circles. Finish off with a wash of a nude colour over the base all over the lid all the way up to the brows, I've used Blanc Type by Mac applied with a Mac 224 which is a big and fluffy brush.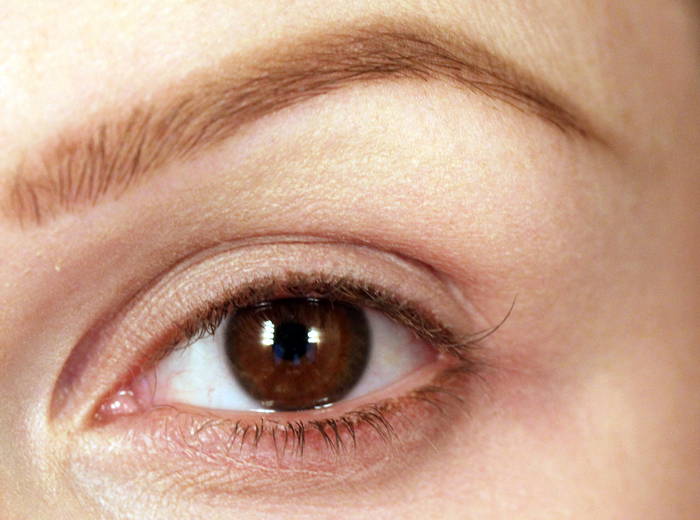 2. Use a very light warm matte brown colour to contour the brow bone. Bring it quite far up and slightly outwards and up towards the end of the brow. We will go in with a darker shadow to contour even more later on, but now we just want a soft gradient effect. I've used Soft Brown by Mac which I applied with a Sigma E25 (same as Mac 217) which is my all time favorite brush for blending.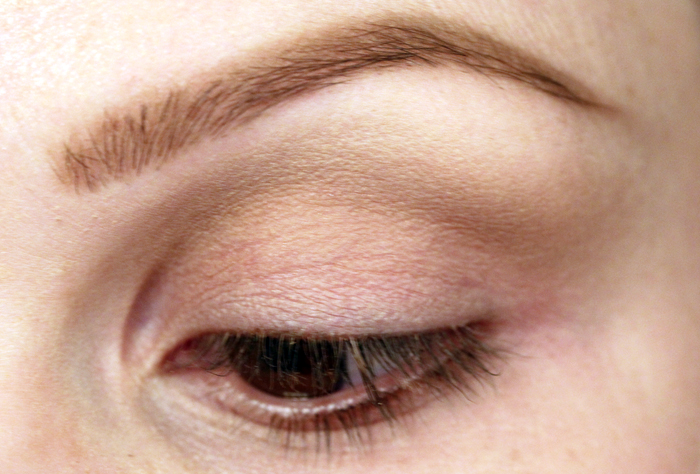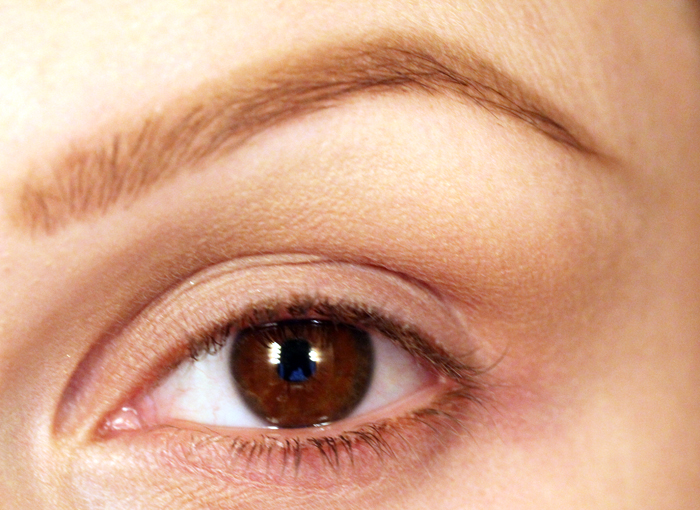 3. Take a brown shadow a smidgen darker (still a very light brown) and focus it on the area directly under the brow bone to make it stand out more and blend it carefully into the lighter brown to emphasize the gradient effect. Drag the brush across back and forth and apply a little by little. I use a very soft hand and only the tip of the tip of the brush for this. I used an eyeshadow called Cork from Mac and applied it with the same brush as I used for the lighter brown, the Sigma E25.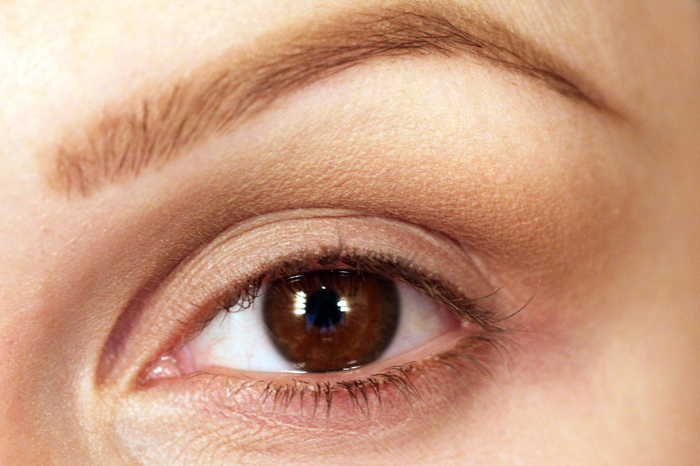 4. Apply a golden shimmery shadow on the lid and in the inner corner.  Try to not get any of the shimmer into the matte brown shadows we have applied on the brow bone. I used Nylon from Mac and applied it with a Mac 239. Then apply a brown shadow along the lower lashline with a thin brush. I used 214 from Sigma (don't remember the new number) to apply Mac Espresso.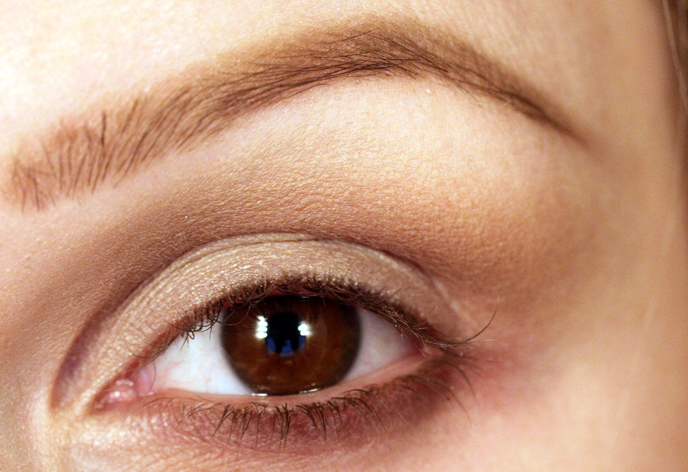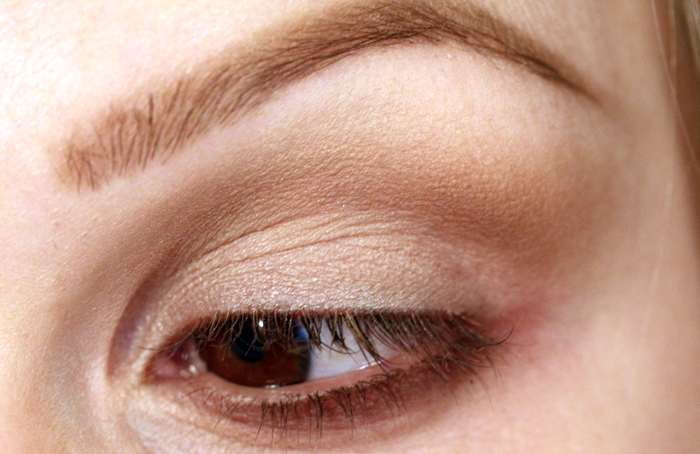 5. Use a liquid eyeliner to line up your lash line flicking it slightly out. If you find it difficult I recommend using a pencil liner to line up first and then use the liquid liner to line up with, this way it's easier to correct any mistakes. I used Loreal Super Liner Carbon Gloss in black.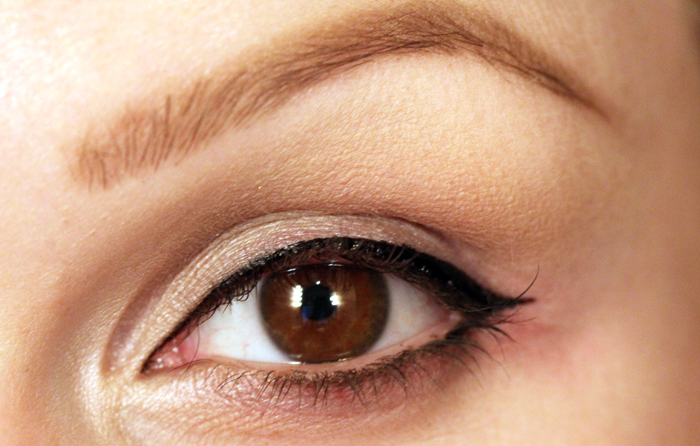 6. Apply false lashes (optional) and mascara. If you wish to make your eyes look bigger, you can apply a white/nude eyeliner on the inner rims of your lower lash lines. I used sweeties lashes from Ardell, DiorShow Extase mascara and Stila kajal liner in the colour Topaz. Tadaaa, you're done:D