I made this makeup look before my first photo shoot as I wanted something slightly different and fun at the same time as it's not too crazy and came up with this.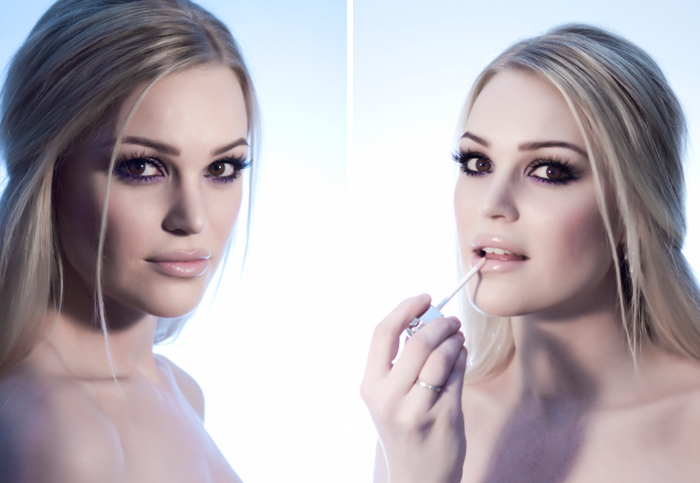 I used: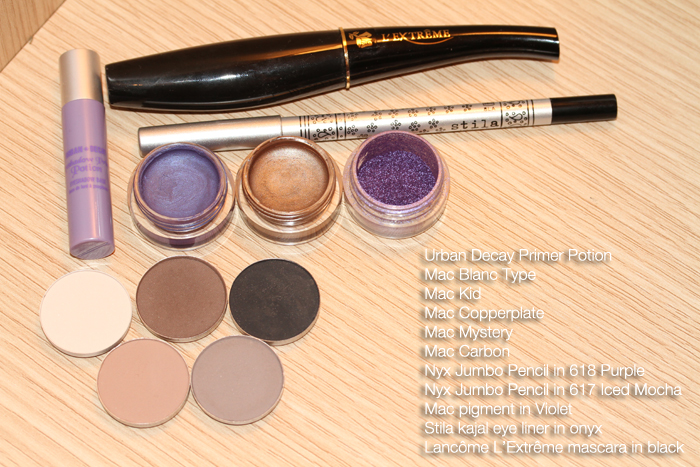 The first time I did the look (for the photoshoot) I used Mac Satin Taupe instead of Nyx Iced Mocha, but I dropped it on the floor a while back and I have forgotten to buy a new one. Iced Mocha is often referred to as a dupe of Satin Taupe, so I'm using that.
1. Start with priming your eye lids both above and under your eye, and do your eyebrows as you normally do.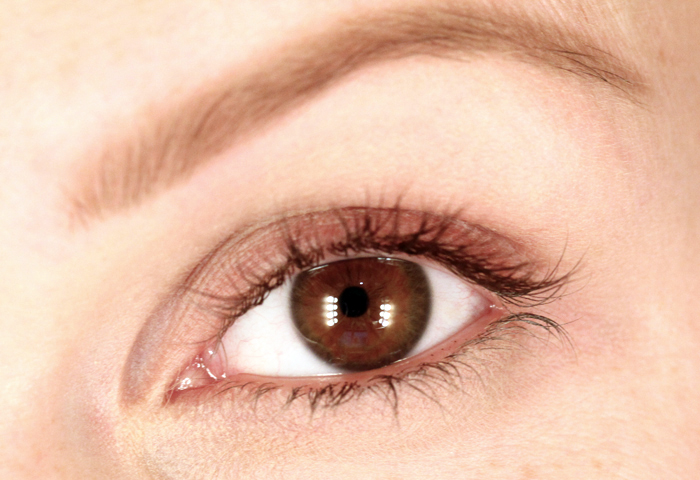 2. Place the jumbo eyepencil in Iced Mocha on the lid (or Mac Satin Taupe eyeshadow). Isn't the iced mocha just gorgeous?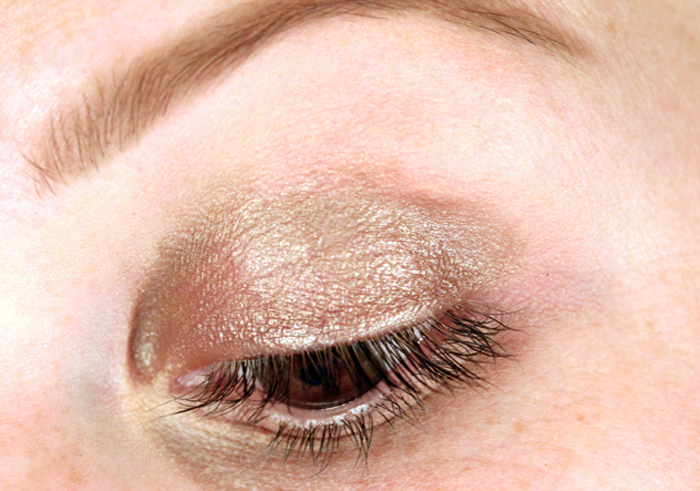 3. Take a blending brush and apply some of Copperplate and Kid in the crease. I like to use Kid to get a nice gradient finish as it is a very natural brown shade colour but I chose to use Copperplate as well to make it slightly more smokey towards the outer corner.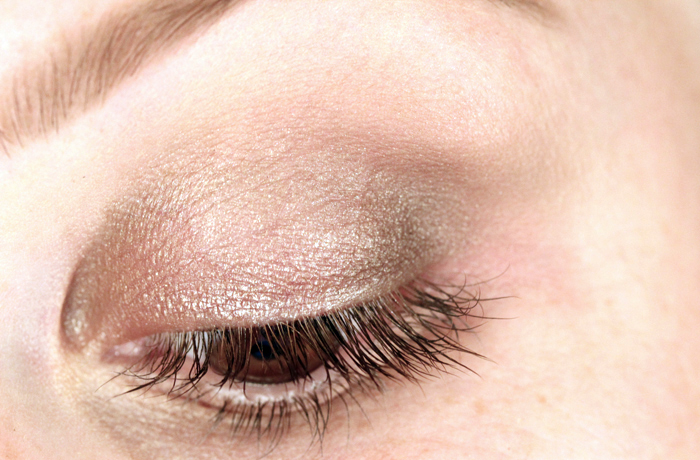 4. Take the same brush and apply a darker colour in the outer corner to give some more definition. I chose to use Mystery. If you need some inspiration for new daytime makeup looks you can stop at this point and apply one coat of mascara and you're done. Super chic. If you're looking for something more fun then keep on reading.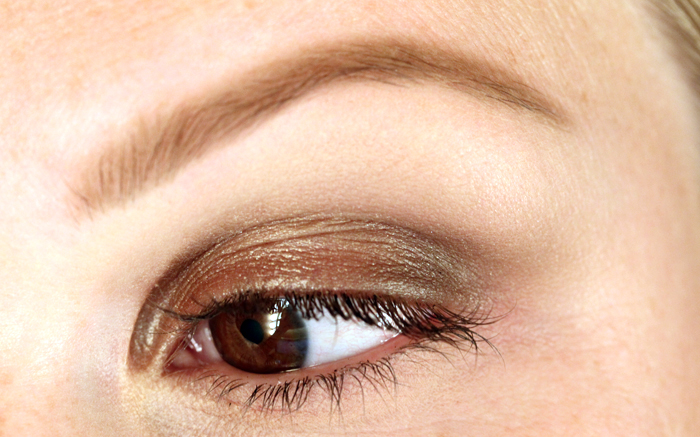 5. To make the purple colour more vibrant it's a good idea to use a purple base as well, I chose to use the Nyx Jumbo Pencil in Purple.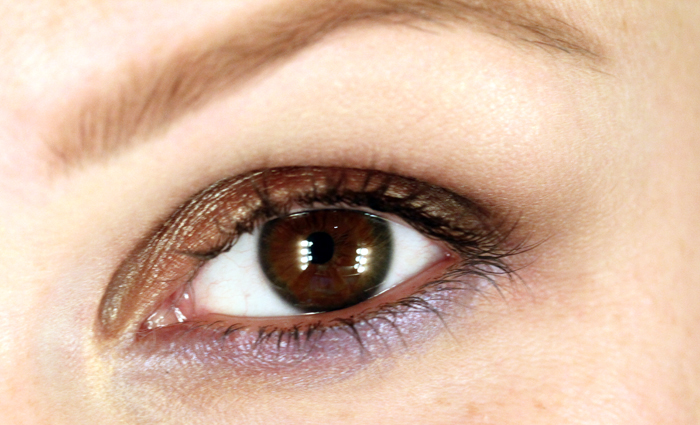 6. Pack on the pigment Violet from Mac on top of the Purple JEP to make it really stick on.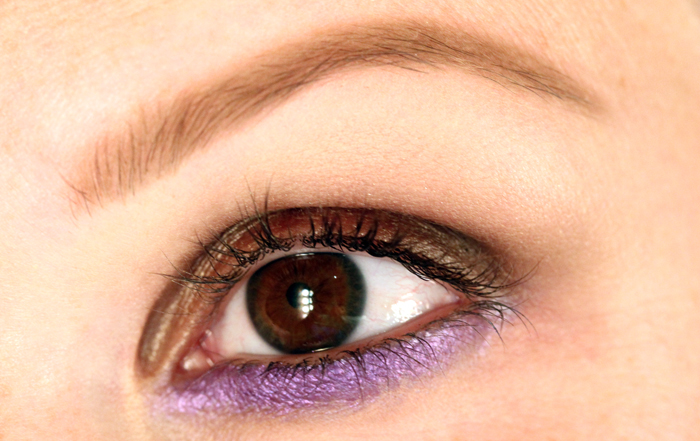 7. Line your lash line with a black creamy eye liner, I love to use Stila eye liners for these purposes as it is really long lasting and easy to apply. Make sure you really tight line the lash line so that you get a nice and intense eye.

8. Take a pointy brush like the Sigma SS219 (don't remember the new name!) and smudge out the lower lashline with a black eyeshadow so that you get a gradient finish from the black and over to the violet colour. Smudge a little bit extra towards the outer corner. Dab the colour on top of the line you made on your upper lash line so that the line stays in place for longer. Clean up any mess, and take a blending brush and blend out the violet colour with the light brown Kid eyeshadow. Apply some of Blanc Type on your brow bone for a more defined brow.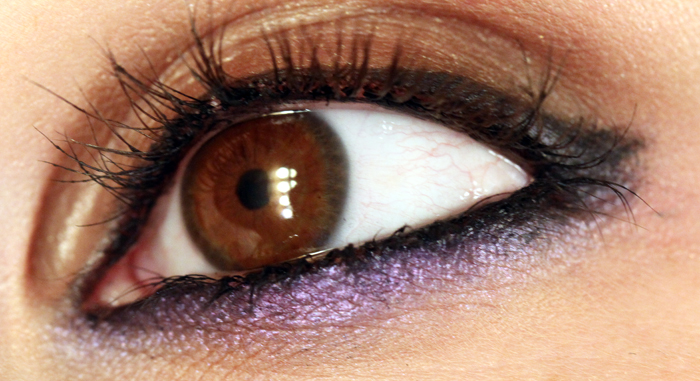 9. Apply mascara (and false lashes if you want some extra pow), and you're done :D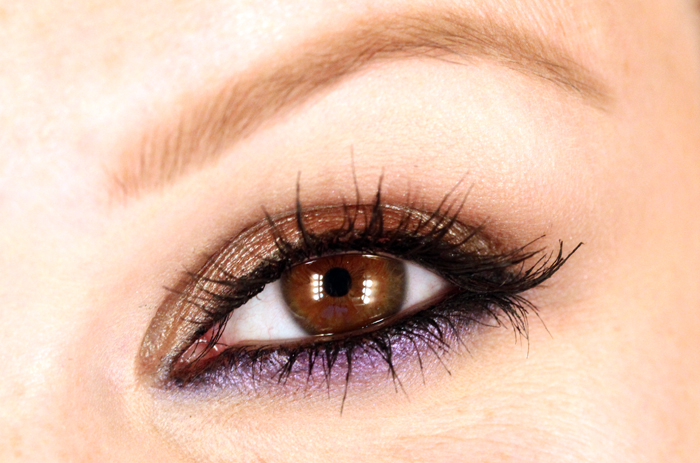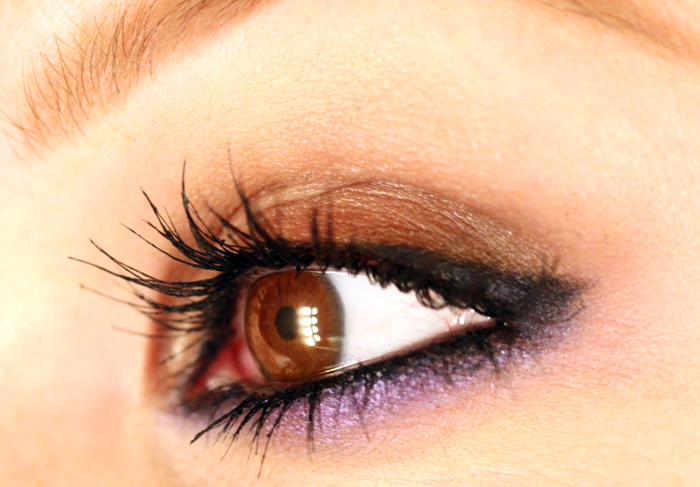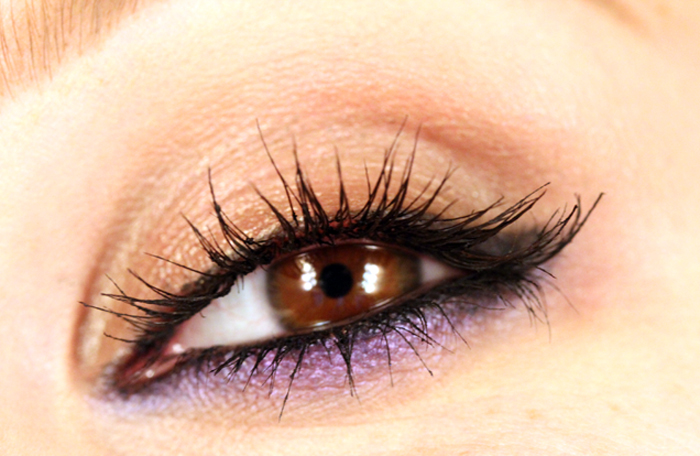 I've had a million questions about what lip product I used, and I'm sorry to say that it's simply a clear plumping lipgloss from Dior (Maximizer).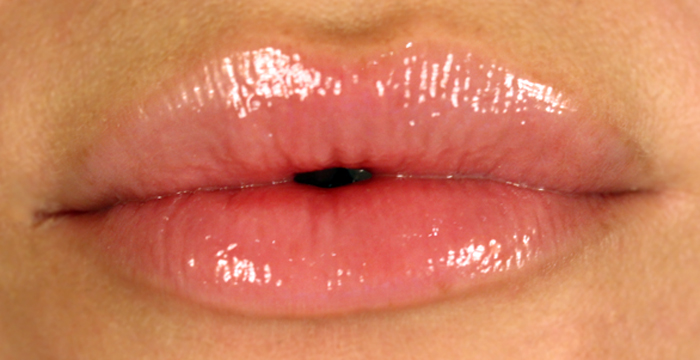 I forgot the lipliner at home so I had to use my brow liner which worked perfectly fine for the photoshoot but I wouldn't recommend it for anywhere else. The rest of my face is covered in lots of powder with a dash of Fleur Power from Mac in the apples of my cheeks as well as some contouring products which I'll tell you all about some other time as it really is something that only works for photoshoots.
I hope you enjoyed the makeup tutorial. If you don't like purple you can easily switch it out with turquoise, green or even a metallic copper or gold :) xx