Since Valentine's day is coming up I thought it could be fun to do some Valentine's looks this week. For many, pink is just the ultimate Valentines colour. I'm personally not a big fan of pink so I Celinafied it with some brown to make it a little more wearable for us non-pinkers and it turned out as a flirtatious pink without being too much. :)

1. Since we are using pink in this makeup look it is very important to start with a base so that the pink colour really shows up. If you have a white base you should definitely use that, but if not you can just go ahead and do what I did and use a nude base with a white eyeshadow on top. It works just as well. I used Mac paint pot in painterly with Mac Gesso eyeshadow on top. Make sure you get the white all in the inner corner to really lighten that area up. We don't want the pink to make us look tired!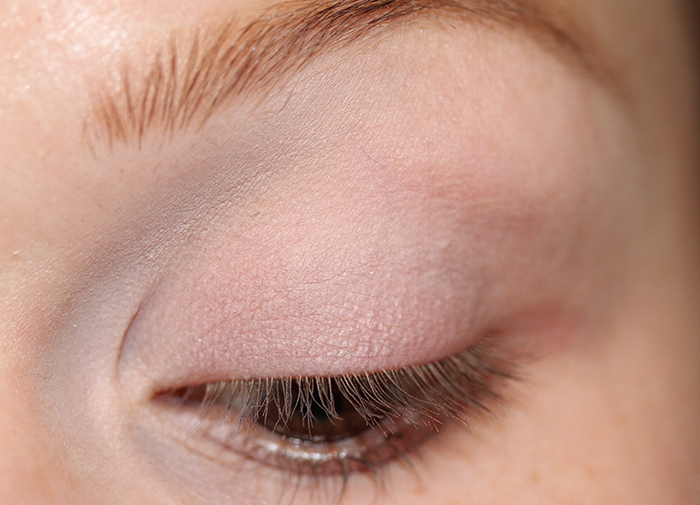 2. Place a hot pink eyeshadow on about 1/3 of the outer corner. I used Hot Pink from Nyx and applied it with a 239 brush from Sigma. Blend out the edges with a fluffy brush so that you get a nice gradient effect from the pink to the white. I used a mac 217 brush for this.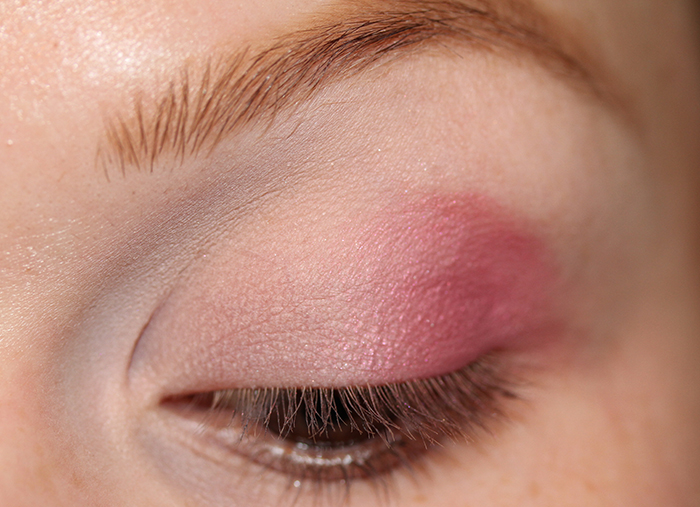 3.  Use a fluffy brush to work in some soft brown eyeshadow in the crease, outer corner and underneath the eye so that you get a nice backwards C-shape and blend it out. Make sure it's nice blended in with the pink. Apply a nude highlight colour on the brow bone and blend it into the brown. I used a 217 brush from Mac to apply Mac Cork in the crease and Mac Brule on the brow bone.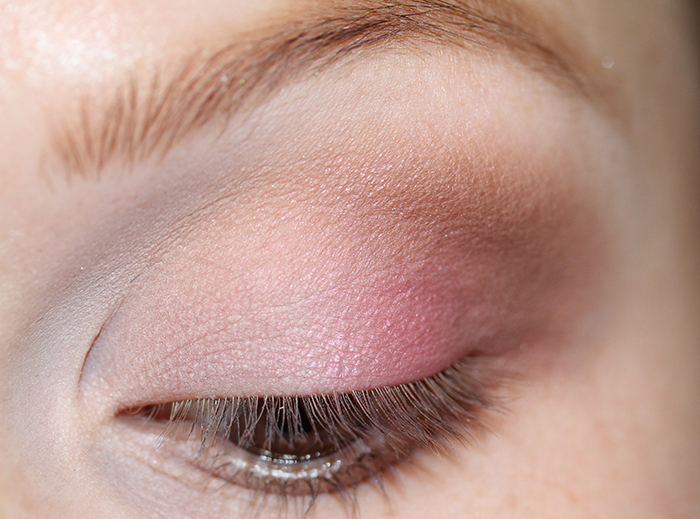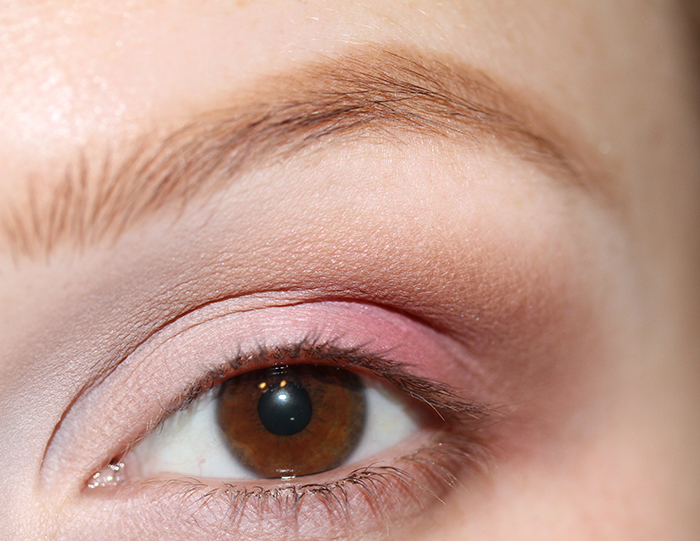 4. If you want some extra sparkle to your eyes you can apply a shimmery light pink eyeshadow on the inner part of your lid. I used the pink colour from the Chanel Les 4 Ombres no 27 Golden eyes. It's a very subtle colour with shimmer. Apply false eyelashes, mascara and eyeliner. I used Ardell wispies, Lancôme L'extreme in black and L´oreal liquid eye liner. Tadaaa, wasn´t that easy?? ;)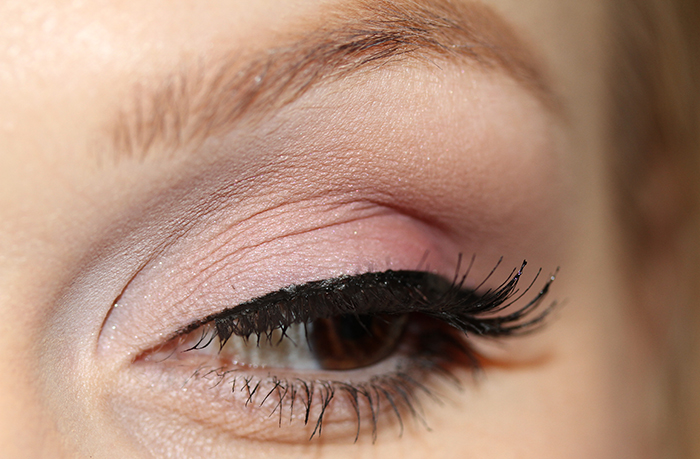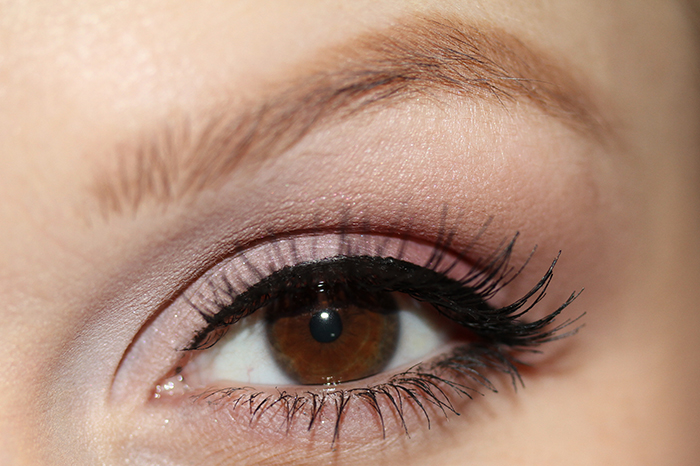 I hope that was helpful and stay tuned for the next Valentine's look.