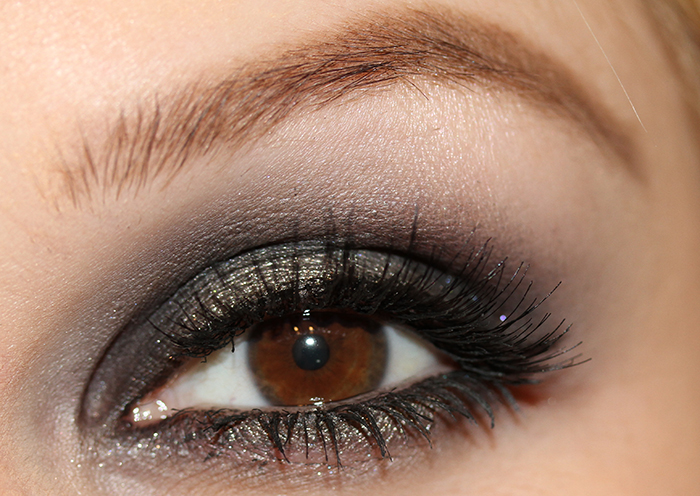 This look features one of my all tine favourite eyeshadows. It's a shimmery moss-green colour by Lancome called Erica F. I loved it so much I bought several incase it would get discontinued.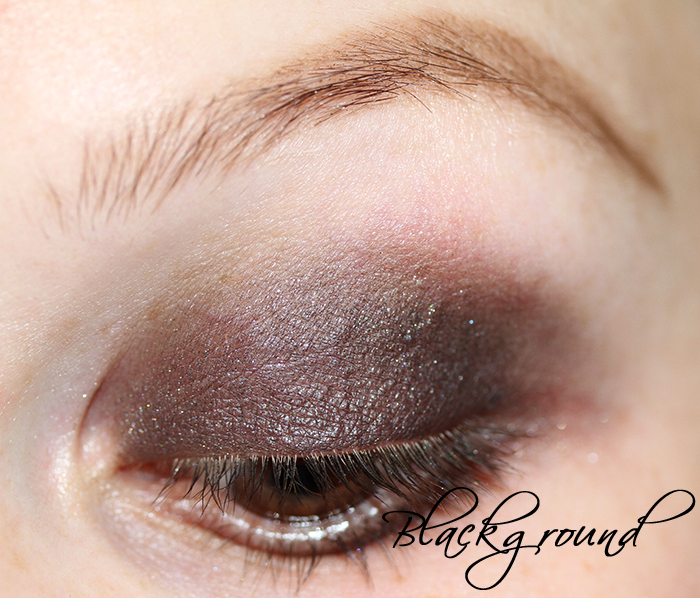 1. Start with a black cream base and blend out the edges with a clean blending brush. I've used Mac Blackground paint pot and blended it out with a Mac 217 brush which is my absolute favourite for blending out outer edges.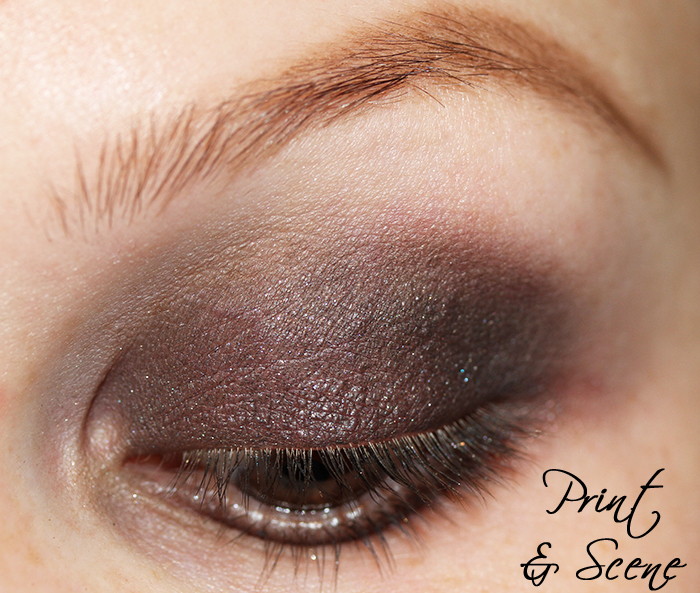 2. Blend a matte grey eyeshadow around the black shadow to get a smokey finish. I used Mac Print closest to the black and then Mac Scene outside Print, but it's really fine with only one grey eyeshadow. Blend it in underneath the eye as well.
3. No dark smokey eye without eyeliner! Grab a black soft eyeliner and line along both the upper and the lower lash line and on the waterline. Blend it out and between the lashes with a small brush. I used Urban Decay 24/7 eyeliner in Zero and smudged it out with a Sigma E-30 (small round brush).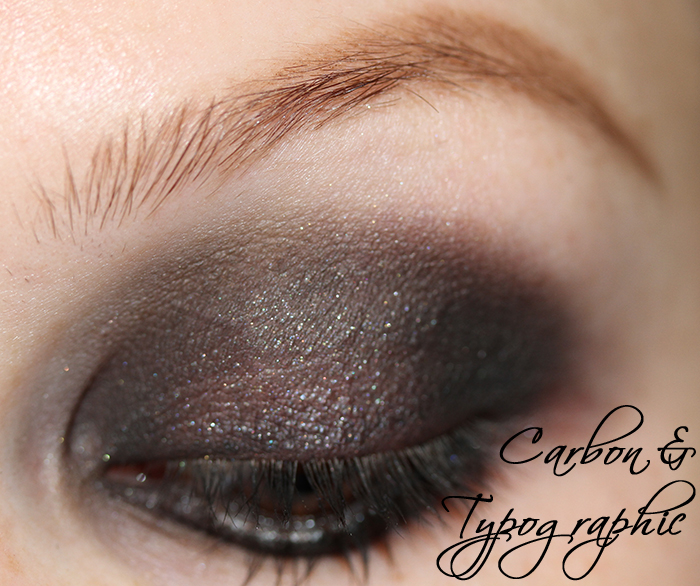 4. Now that we've smoked out the eyeliner it´s easier to go in with the black eyeshadow so that we make sure we don´t get too much black and end up with panda eyes. Put the black in the outer corner and inner corner to get some depth, and leave the middle part as it is. I used a Sigma E-45 to apply both Carbon (black) and Typographic (dark tarmac-greyish coloured that blends wonderfully).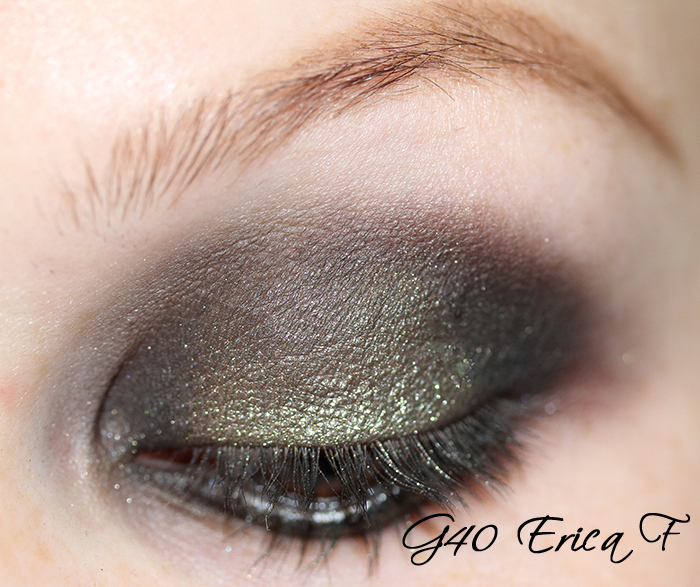 5. Now to the magic of the look. Get some shadow on the brush and tap the brush to get rid of glitter that is in danger of falling down on your cheeks. Dab the brush carefully on the centre of your eye lid, do not stroke it as with other eyeshadows. This technique is great with all glitter eyeshadows that has a tendency to cause fall outs.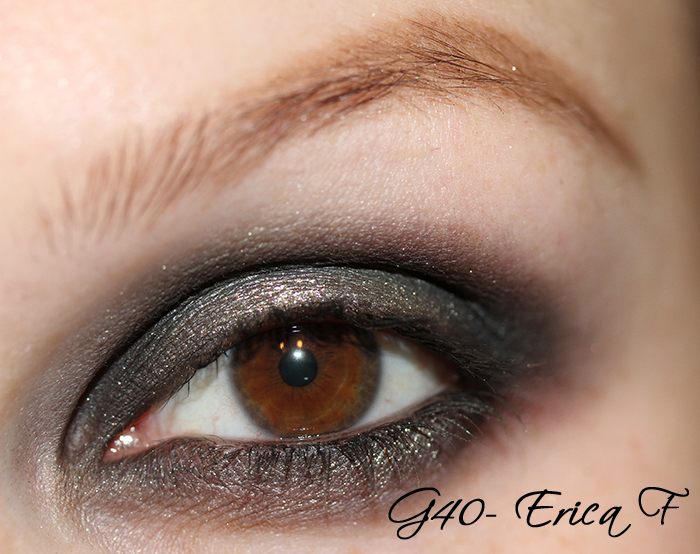 6. Use the same technique to dab on some of the same eyeshadow underneath the eye as well leaving the outer part dark. Brush on a light slightly shimmery eyeshadow on the brow bone to lift the eyebrows. I used a Mac 224 to apply Mac Mylar.

7. Slap on a couple of coats of a volume mascara and you´re done :) Keep lips neutral to dark eyes like this. I´ve used my favorite nude lipstick, Mac Hue.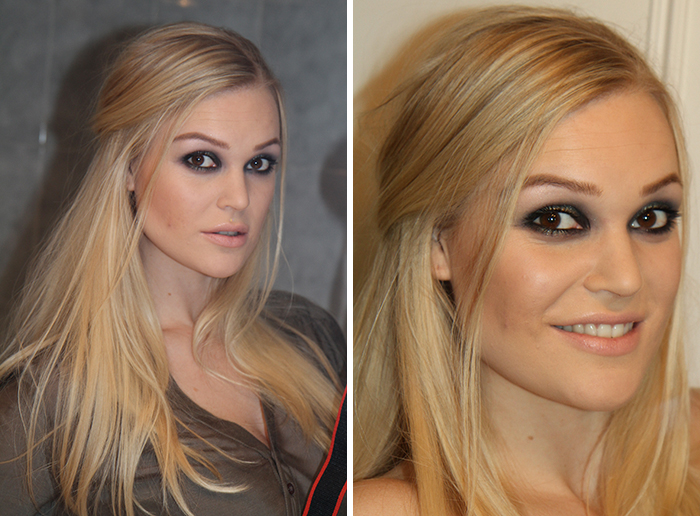 If you are looking for a bit more dramatic look you can put on some falsies and a slightly winged eyeliner.