First of all, wow! Have you seen the number of the tracker on the bottom of the page?? I´ve had over a 1000 readers.. I´m so flattered!! :D Yesterday I woke up really early by the sun shining in my face whch is a very long time ago. The weather was absolutely amazing so I couldn´t resist and went straight out to have a coffe with a friend of mine -in a t-shirt and a thin blazer!! :D I love the sun!! I was so happy that I decided to buy some pretty  flowers to celebrate both the sun and 1000 readers :) Then the flowers inspired me…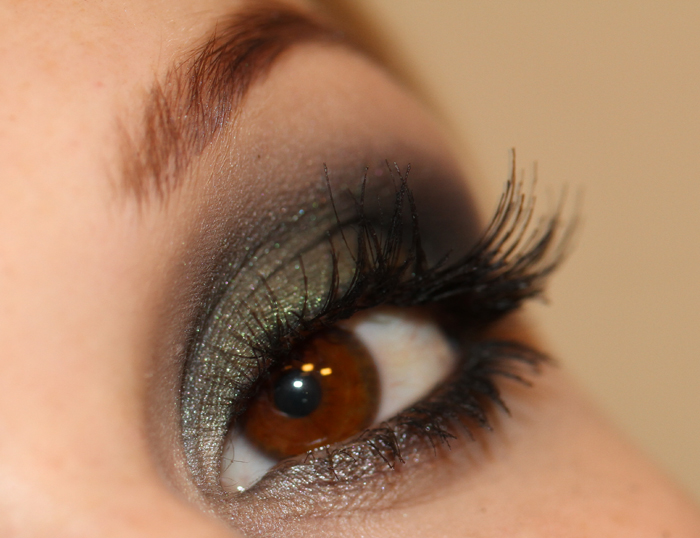 1. Because we´re going to use a lot of dark eyeshadows I advice you to start your look with a clean face so that you can wipe away fall outs if needed without messing up your makeup. First step is as always to dab on some primer to prevent the creasing. I used Mac Paint pot in painterly on my eyelid. If you don´t have this, you can use a primer like UDPP. Then look through your makeup to find a well pigmented forest green, I used Humid.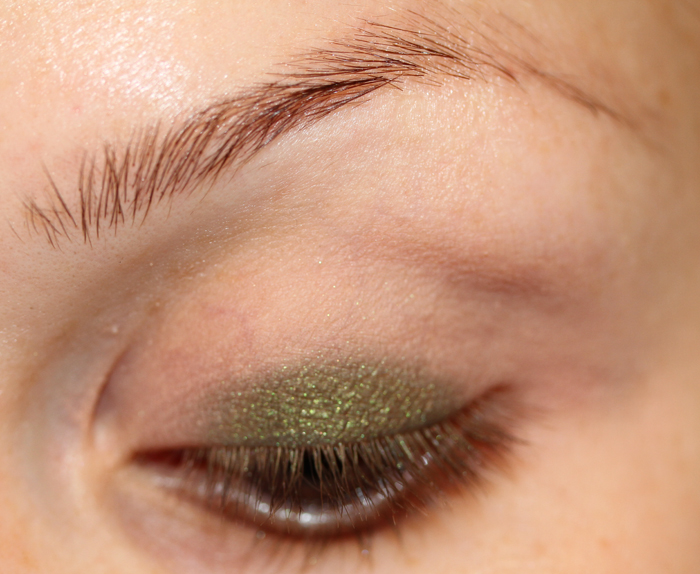 2. To get a really smokey look you need something more than a brown eyeshadow, but a black would be too harsh so try to find a dark grey preferably with shimmer. I went for a dark silvery grey from Inglot which will make a nice contrast to the more golden green. I brushed it on just around the green and almost up to the crease and blended it all in together bringing the grey up to the crease.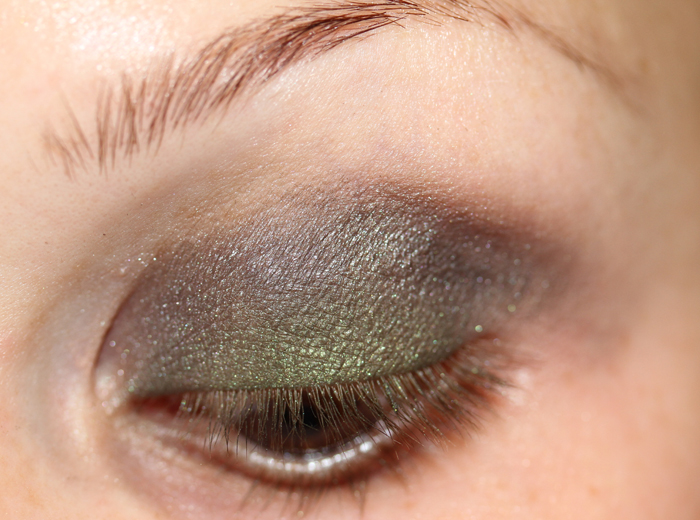 3. Now is the right time to smoke it up with that black. Find the blackest matte black you have. I chose to use a black from Ingot because it´s a lot more pigmented than Mac Carbon and I couldn´t find my Typographic from Mac which also would´ve been perfect for this. Anyway, I put the black in the crease in a backwards C kind of shape in the outer corner of my eye and blended the black into the silver. Just ignore that stupid hair that is completely in the way there: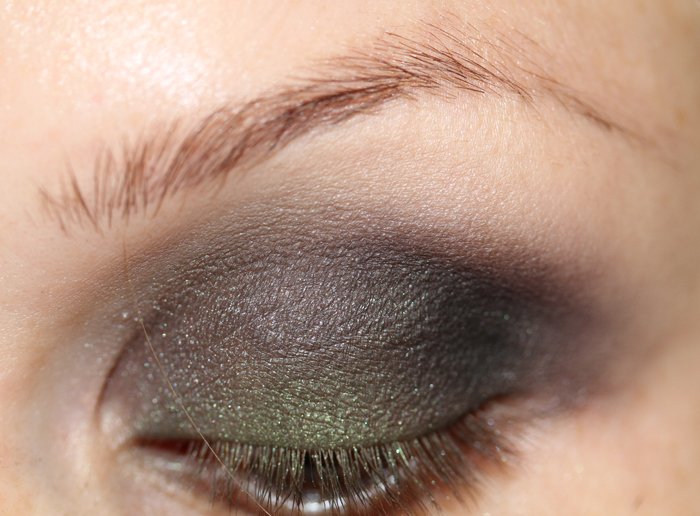 4. Use the same grey in the middle of your undereye area and the black in the outer corner and blend them into each other. Make sure you blend the outer edges as well.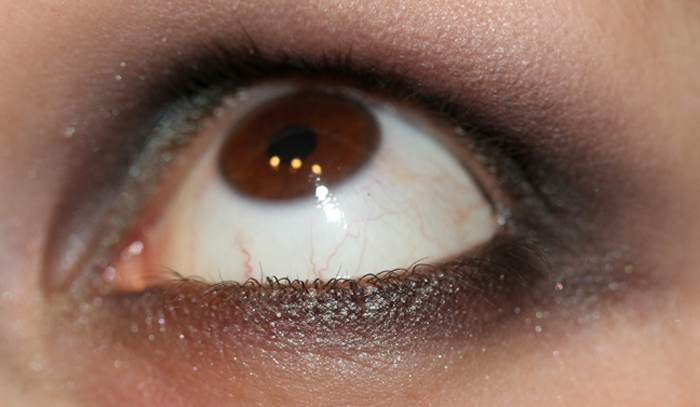 5. Now is the time to remove any fall out that may have fallen outside of where we wanted it. I use a cotton ball and just a tiny bit makeup remover on one side. I use the makeup remover side to remove the makeup and then I dry the area with the other side. A dry cotton ball is also great for blending out harsh lines if you don´t really have a blendng brush. When the cleaning up is done you can add some concealer to your undereye (we absolutely don´t want dark circles to smokey eyes) and brush on some highlighter on the brow bone. I used Mac shroom.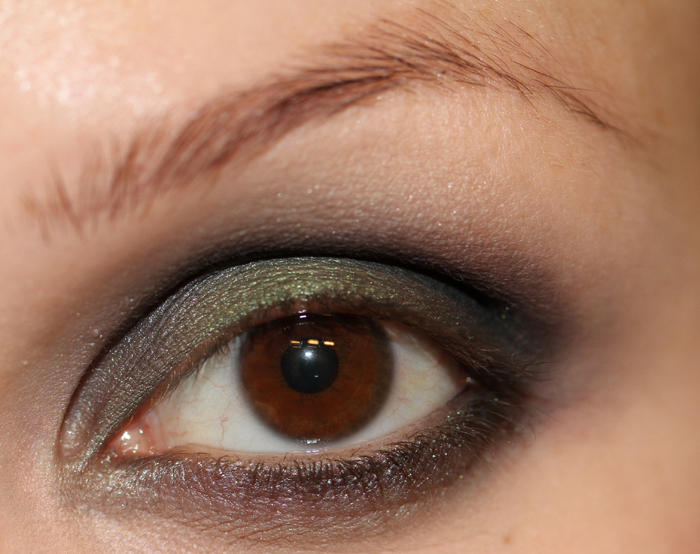 5. Get your favorite eyeliner and line up a thin line along the upper lash line. I do this before I put on the eyelashes to fill in the space between the lashes as well since this makes the eyes even more intense. I used Bobbi Brown Black Ink. Put the eyeliner on your waterline as well.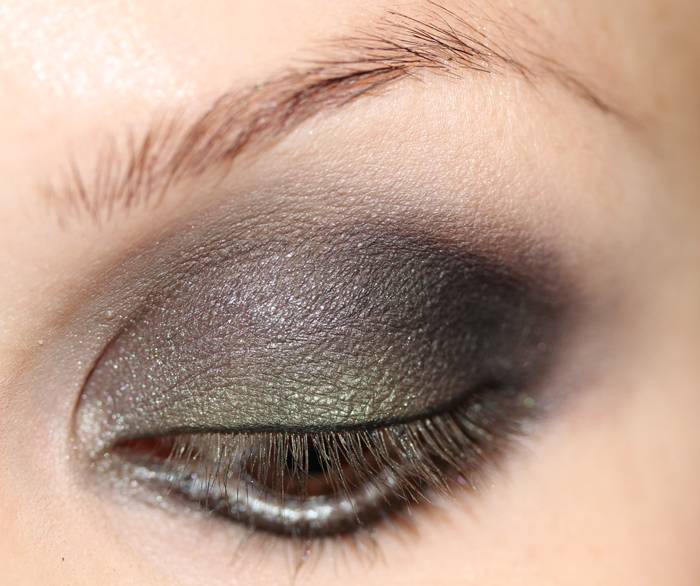 6. Now it´s time for the falsies. Today I used individual lashes from eyelure. The package contains 3 sizes of individual lash clusters which makes it more natural than having the same length all the way. Wait for the eyelash glue to dry before you brush on your mascara. While you wait you can perfect your eyeliner. I prefer not to have a winged eyeliner with a smokey eye, but this is completely up to you. :) After this you apply the mascara and fill in your brows and your done! :)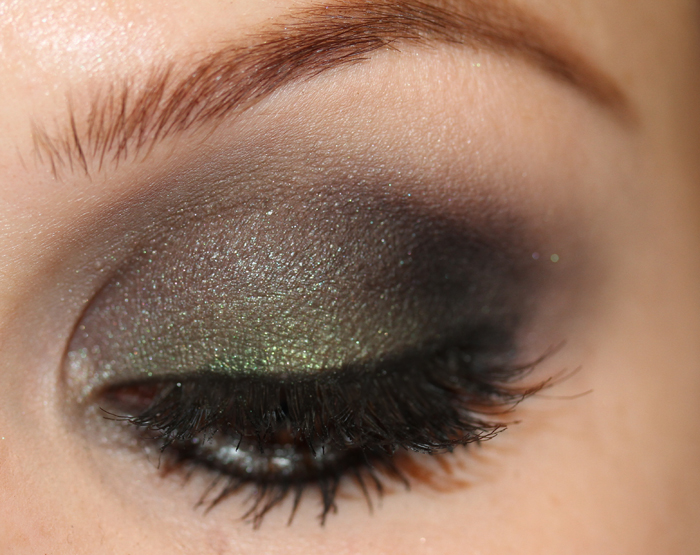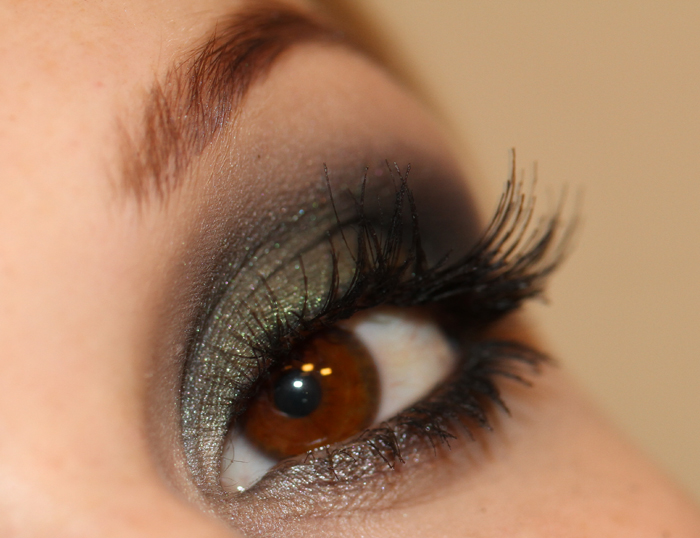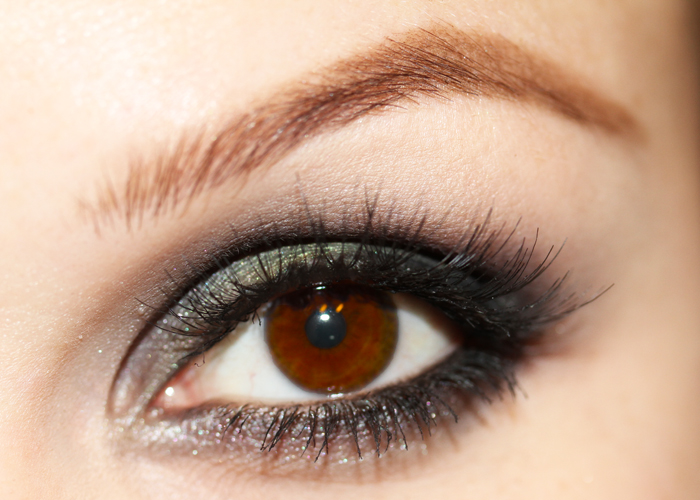 For the face I used Tikei Mineral Foundation in W1, Guerlain Terracotta 4 seasons in brunettes, Mac Dollymix blush, Nyx Blush in Taupe and Makeup Store Cover All Mix.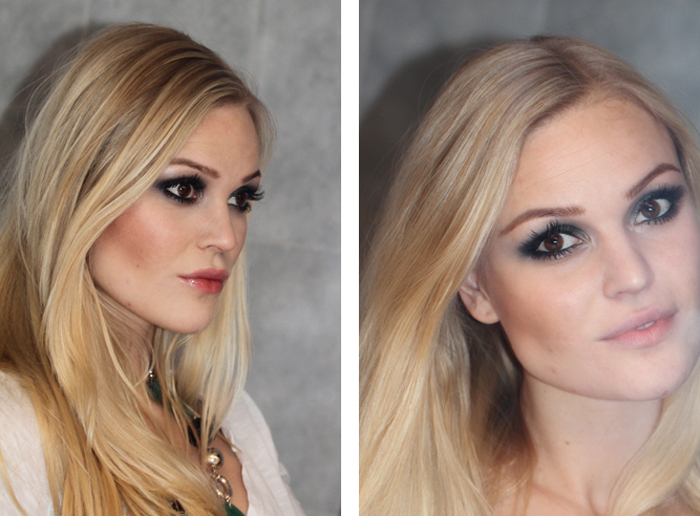 I´m wearing my favorite Chanel lipgloss no 215 on my lips (that stupid Chanel don´t produce anymore!)
How is the weather where you are?