I have shown you my makeup brush collection once before, but as with the rest of my stasj things tend to grow :) Sweet Shona asked me if I could put up a post of my makeup brushes and since I needed to wash them anyway I decided to have a little photoshoot for the makeup brushes :)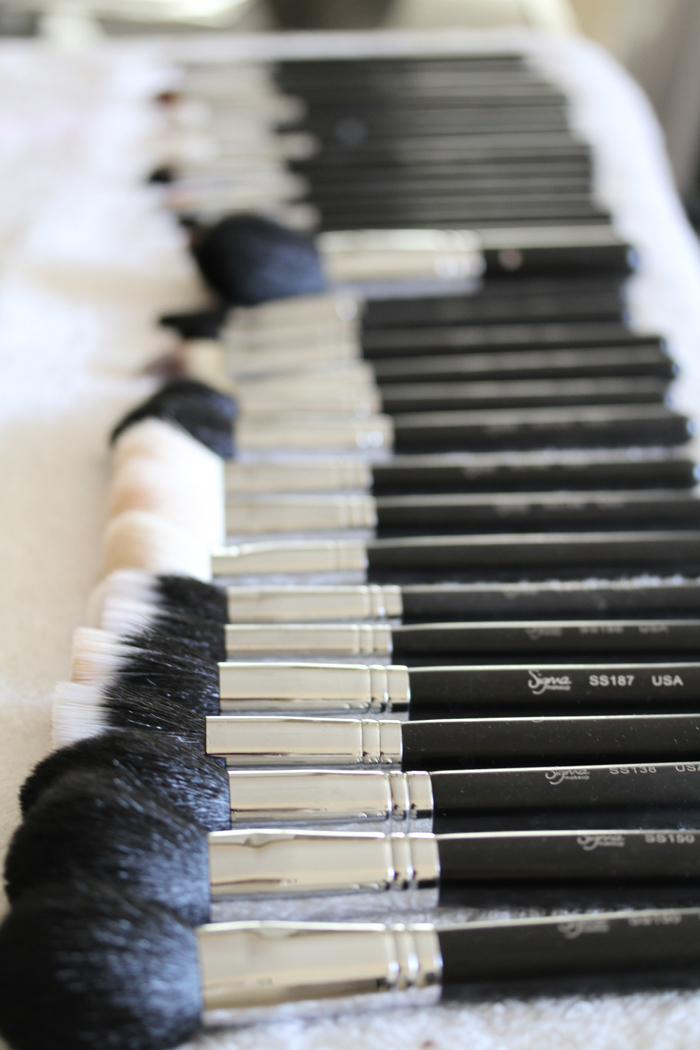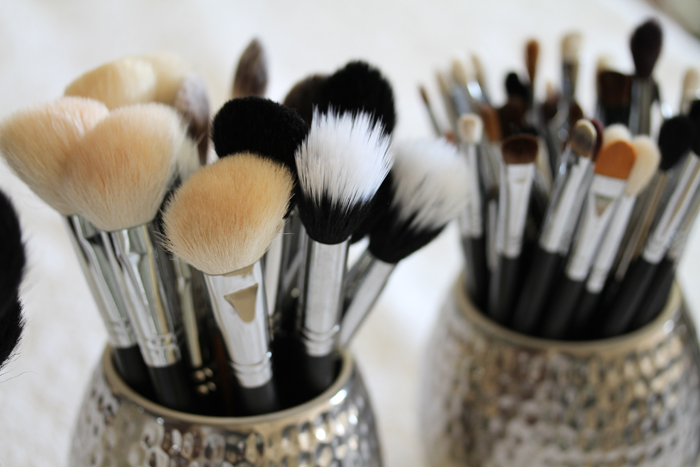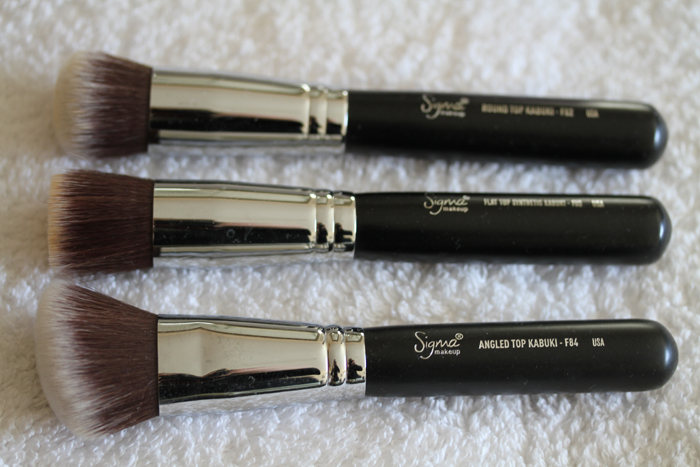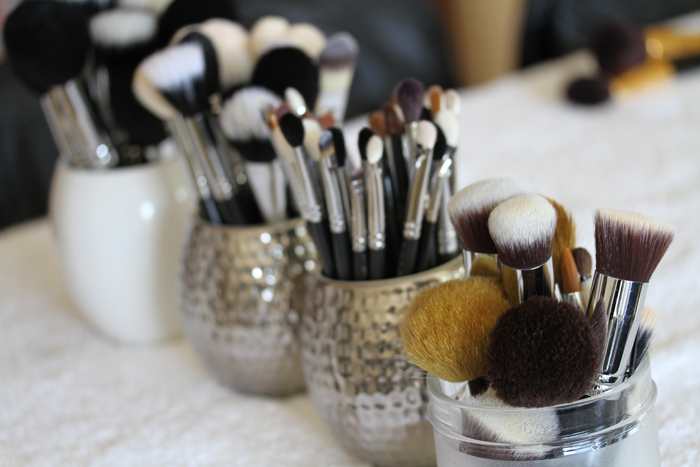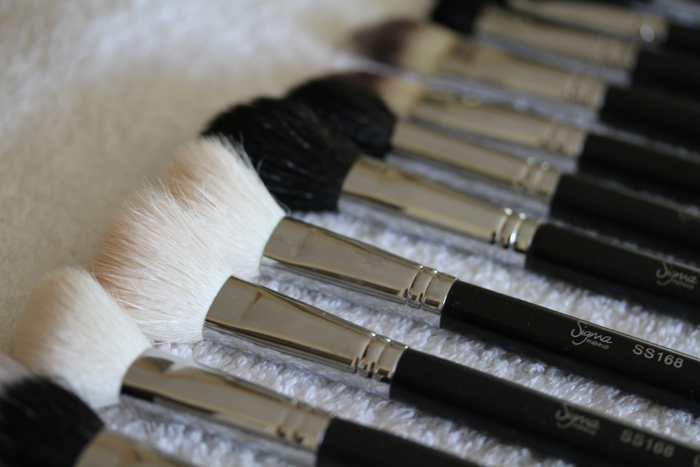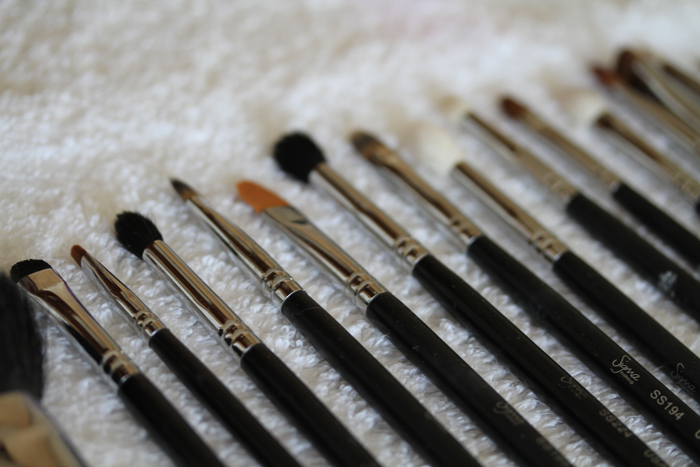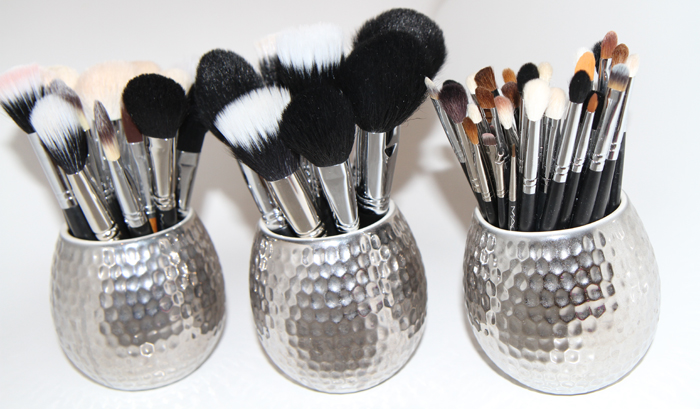 My makeup brush collection consists mainly of Mac and Sigma, but I also have some from Inglot, ID Bare Escentuals, Makeup Store, Chanel, Everyday Minerals and other random brands. I sort them by size so that I have one cup for each of the sizes I categorize them in; big face brushes, small face brushes, eyeshadow brushes, small handled brushes and used brushes.
Are you a massive makeup brush collector as well? Which brand makeup brushes do you prefer?