I mentioned to you the other day how my hair has grown faster than ever and I gave all credits to the fact that I have switched hair products from Kerastase to natural and safe ingredients brands like Alexander Sprekenhus and Moroccan Oil.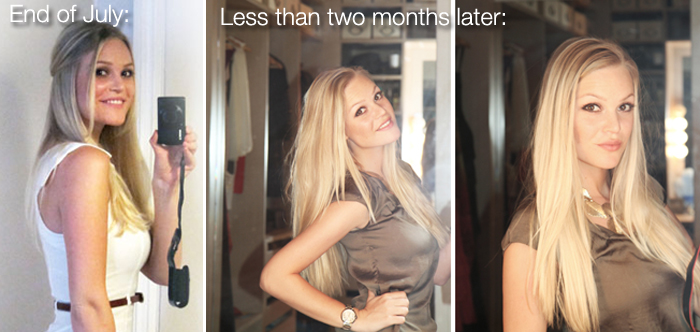 The reason to why I bring this up once more is that I completely forgot to mention a product I've been using which might be a big part of my results. This is the John Masters Organics Deep Scalp Follicle Tretment & Volumizer For Thinning Hair. I got this because I was looking for a plain volumizing product that didn't contain any harmful ingredients and didn't leave much thought to the part where it claims "A leave in solution that helps to promote healthy growth by improving the condition of your scalp." as I have never before seen any true results from fast growth products like that. So when I picked up this product this morning it suddenly hit me that this little bottle probably have done more than I thought it had…
Could it really be that this together with organic shampoo and conditioner promotes hair growth? Yes, I'm impressed! The best part is that it's really inexpensive, a little goes a long way and it´s super easy to use. After I've washed my hair I apply Alexander Sprekenhus One Day Straightener (heat protectant) to the hair and follow up with spraying John Masters Organics into my roots and gently massage it in. When your hair has dried you can't feel it at all which is a big plus for me (and the boyfriend) as I hate having sticky hair that I can't slide my fingers through.
Review: 10/10
I bought mine at LookFantastic for £21.