Do you remember I had journalists visiting me in Monaco? Today the article is up in the weekend magazine of one of Norway's biggest newspapers, Dagbladet Endelig Fredag, and I'm shivering like a pigeon in a newly trained magicians hat. Contrary to popular belief I'm a quite shy person and to be able to write the blog I tend to ignore the fact that 250 000 people click through to the blog each month, but it's hard to ignore today knowing my widest smile is to be found in one of Norways biggest newspapers. I feel very honoured, terrified and humble all at once.
Click on the image to make it bigger (you might have to click on it again once it opens in its own window):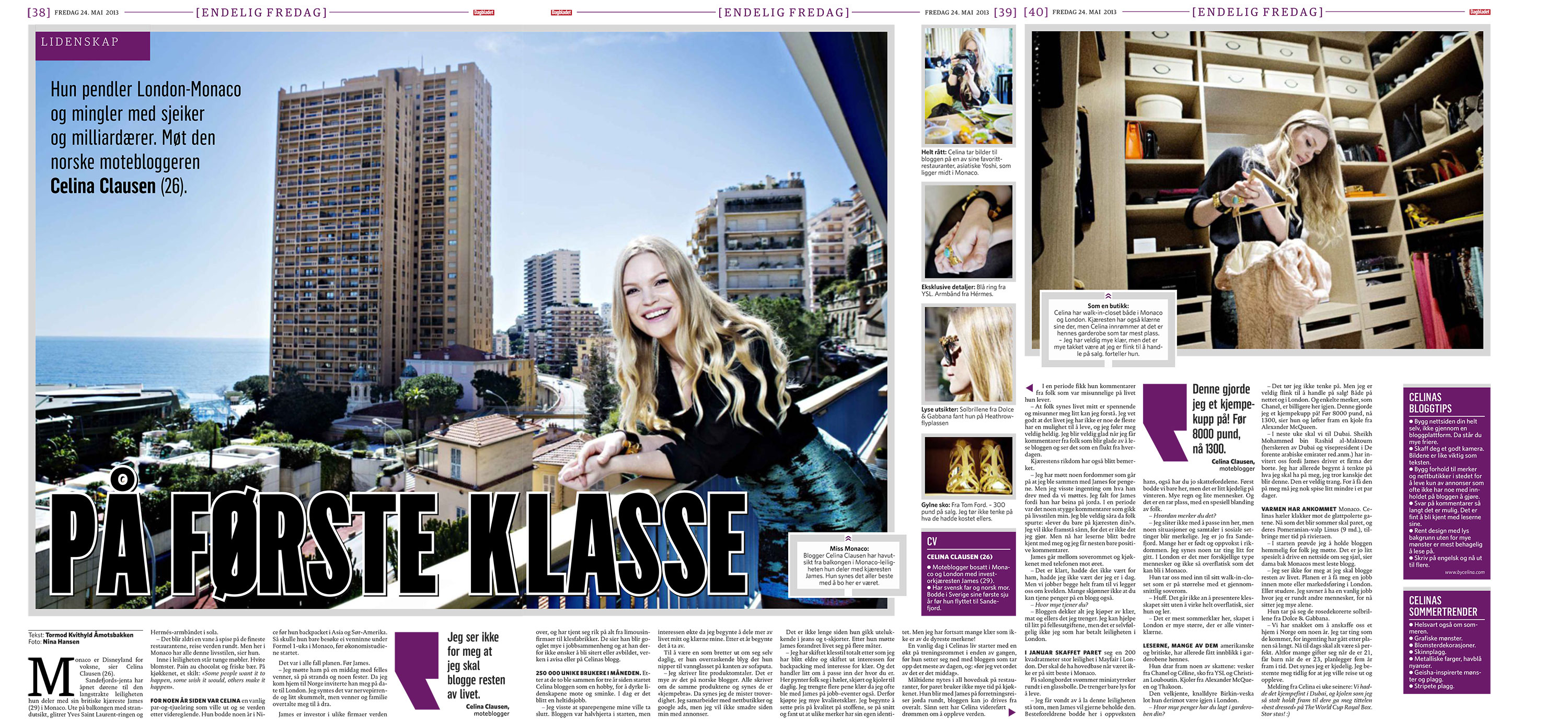 You can also read the article here. If you don't understand Norwegian you might be able to translate with google translator from that page?
They also made a video clip of me in my walk-in but I'm not sure if it's up yet as I can't seem to find it – I will let you know if it shows up. I can't believe how pale I am now, no wonder why the dermatologist is happy with me these days :O My mum has invited me to Mallorca in the end of next month, I might take her up on that! Until then, where is that self tanner??
It's raining cats and dogs here in London today so I'm all curled up in the sofa with a good book and a warm veggie soup. My calendar tells me I should get off my buttom and do some exercise, but the rain has me fooled – no summer in a while around here ;)
Hope you're having a great day?? Finally weekend!! Chat soon, babes! xx