Hi reader, hope you're having a great Sunday? I've had quite a chilled weekend so I feel well rested and ready for the new week. My goal for the next week is to get myself into a good workout routine again, I've been very sloppy about it recently and I have a terrible feeling summer is going to sneak up on me before I know it. It was quite a lot of questions this week – which is fun – so here we go:
Do you have any recommendations for foundations or tinted moisturisers to use in summer? I don't like to apply too much when it's hot, but I still like the smooth and fresh look..  
YES, I do. My go-to cover up in summer is a tinted moisturiser from Laura Mercier, you can find it here, it's been a favourite for years. It has amazing coverage for being a tinted moisturiser and it's not too oily (neither the normal or oilfree is) so I find it stays on well in warmer weather conditions too. I know LM can be difficult to find in Norway (assuming you live there since you wrote in Norwegian), so I thought I'd also include this review of the Nars tinted moisturiser. That one will be my next purchase as I haven't tried it before and it can be delivered to Norway (and anywhere else in the world) here.

What blogs do you enjoy reading? x
I've written a post about this before, but great blogs deserves to be mentioned again and again and again :) I like TheyAllHateUs, TheLondoner, TheBlondeSalad, Tuula, Kayture, VivaLuxury and Atlantic Pacific :) I also have a couple of favourite Instagrammers who I adore the style of (I don't care about the person or the life they live, I'm talking about the style), they are UpCloseandStylish and FashionSpottin - I really hope they both start blogging :) 
Kayture – The Londoner – Tuula – Viva Luxury
I was wondering if you could recommend any great clothes, accessories, playlists, and/or running apps to help me stay motivated!?
I'm super boring when it comes to workout clothes, all I wear is Nike or h&m or if I'm home I'll only wear underwear when running thehe! I just purchased a Polar belt and watch which is a new way of running for me, don't know if you do that? I just had some trouble with my phone so I lost the apps, but I've had a few running apps I like. The one I use the most is the Nike+, it keeps track of how often you run as well as the length and time. I also had another one which is fun for running outside, but I can't remember what it was called. It was something about zombies chasing you – very fun! I'm fortunate to have a treadmill at home so I normally watch tv shows while running, youtube has lots of playlists for running though, seen those? :)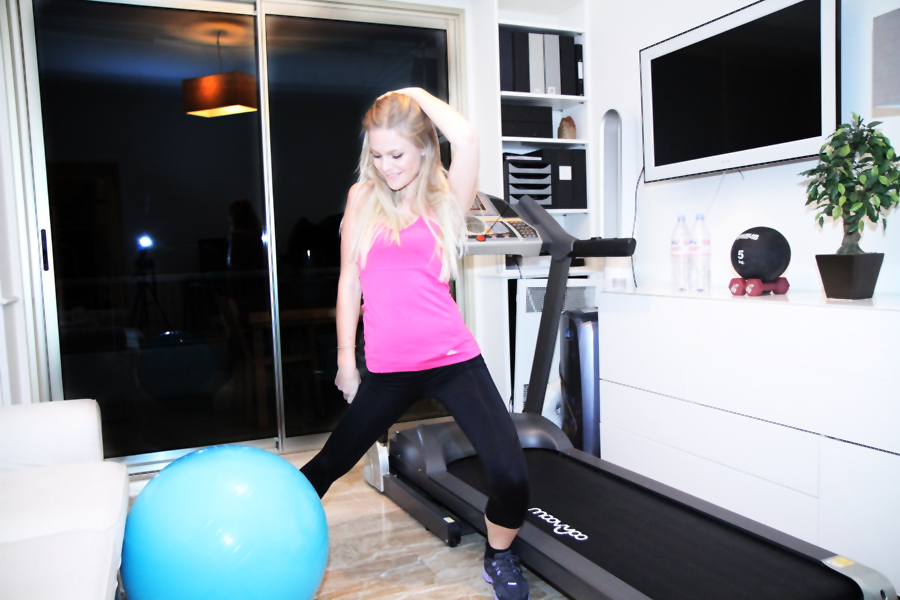 I remembered you wrote about a tweezer for the eye brows one day and that the good tweezer brands even have some kind of sharpening service so that you can send it back to them and they will sharpen it for you. What was the name of the brands who do it or which kind tweezer do you use at home?
The one I use is by Tweezerman and it's amazing, they offer to sharpen your tweezer or other Tweezerman tools) free of charge. You can read more about that here.
Can you recommend some vintage shops in London who sell Chanel bags? 
For vintage Chanel I must recommend Collective Vestiaire which is where I buy all my vintage and second hand stuff, albeit that is online. They check everything is authentic before it's sent out to the buyer so you're 100% sure you're getting an authentic item. You can check out Chanel bags here. That being said there are some great shops in London you can be lucky to score a good deal on. I've seen a few along Portobello road in Nottinghill, not sure about the names of the shops but they are hard to miss. Notting Hill s also a lovely place to walk around in! Brick Lane also have some vintage shops, I believe one is called Blondie. Vintage Heirloom also offer to show their stuff if you book an appointment, they are located in center of London. Hope you find yourself the perfect Chanel bag!! Which one are you scouring for?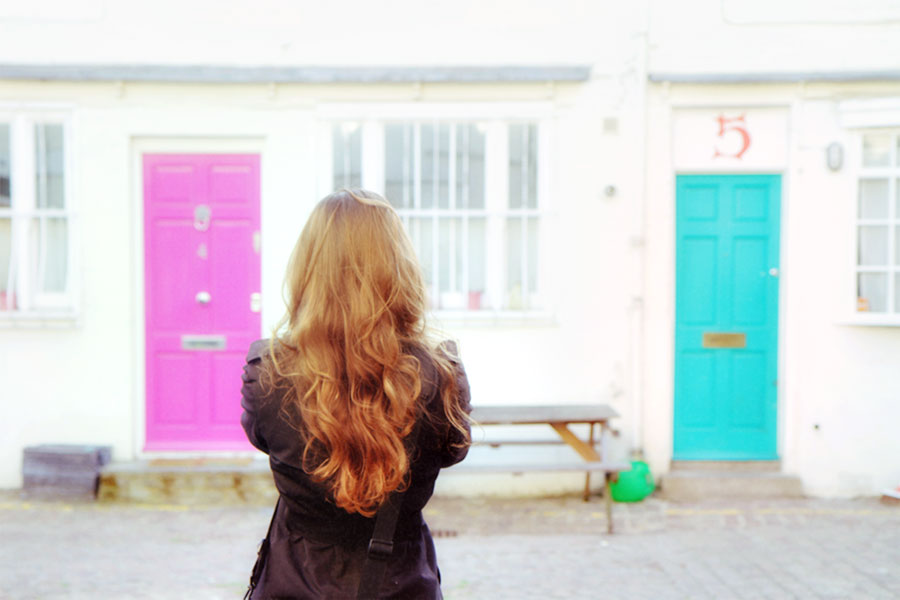 Portobello road – Notting Hill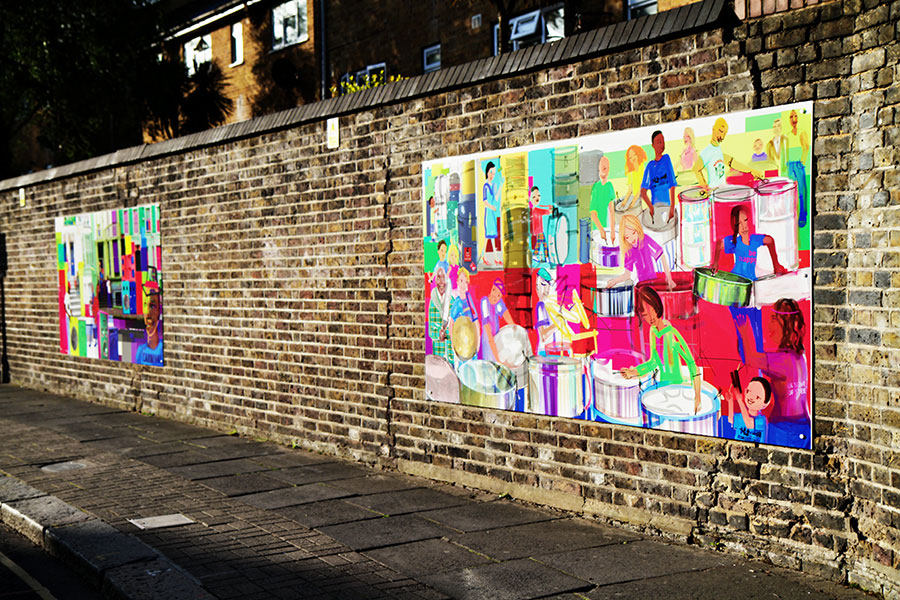 I know you care about your diet and being healthy, but how do you manage to stick to the diet when eating out or travelling? I'm vegan and I find it hard.
I don't know if diet is the right word, but I try to eat as much green and healthy as possible and as little of red meat, gluten and dairy as possible - but nothing is eliminated. I guess I'm leaning towards being a pescetarian. So in my case I eat a lot of sashimi, tartar, ceviche, and salads when eating out. But if I crave a curry with nan or a filthy burger I will have it, and I will always try local food when travelling. For me I think it's more important to eat healthy most of the time. A piece of cheesecake makes me really happy and for me I think life's too short to constrain oneself from delicious foods now and then (luckily lots of healthy food is delicious too, but you know what I mean!). Being vegan I can see it brings a whole different kind of challenge especially if you're vegan because your body reacts badly to other foods. My best advice would be to ask the restaurant beforehand if they have any vegan options, but I guess you probably do that already.
Nobu in Mayfair: Salmon tartar with caviar, yellowtail sashimi with jalapeno – salmon and tuna tartar tacos (my fav!) – Tuna sashimi
I see that those annoying negative comments keep popping up. I wonder if there is any way you can just delete them from being posted all together. It just brings unnecessary negative energy to this amazing blog. Just a thought.
Yes, unfortunately after a long and peaceful time on the blog a couple negative ones has popped up again. Funny it appears right after being interviewed in a national newspaper, apparently some people don't begrudge me getting somewhere with the blog. I'm not expecting everyone to like me or the blog, but I just can't understand why these people keep reading the blog if they don't like it? So, readers, what do you think? Shall I start censoring comments? I would of course not delete constructive criticism, I make lots of mistakes because I'm human. I don't see calling me a mistress or false accusations about me spending James's money as constructive criticism though (you trolls out there). I know some people find it really hard to believe (note the minority of you), but blogging does make money and everything I buy is bought with my own money!
Do you ever check your reader's blogs? Will you be doing another post in the blogging tips section?
Yes, of course! I'm very curious to see who reads my blog and eager to get to know readers better so of course I check fellow bloggers out :D I've been thinking of making another post for the blogging tips as I got such a great response and it's great to be able to help others out. I wish I had come by posts like that when I started out so that is definitely something I want to do more of. I feel I managed to squeeze a lot into that post though, anything in particular you're wondering about?
Now I'm heading out in the sunshine! Hope you're having a lovely and peaceful Sunday too! x