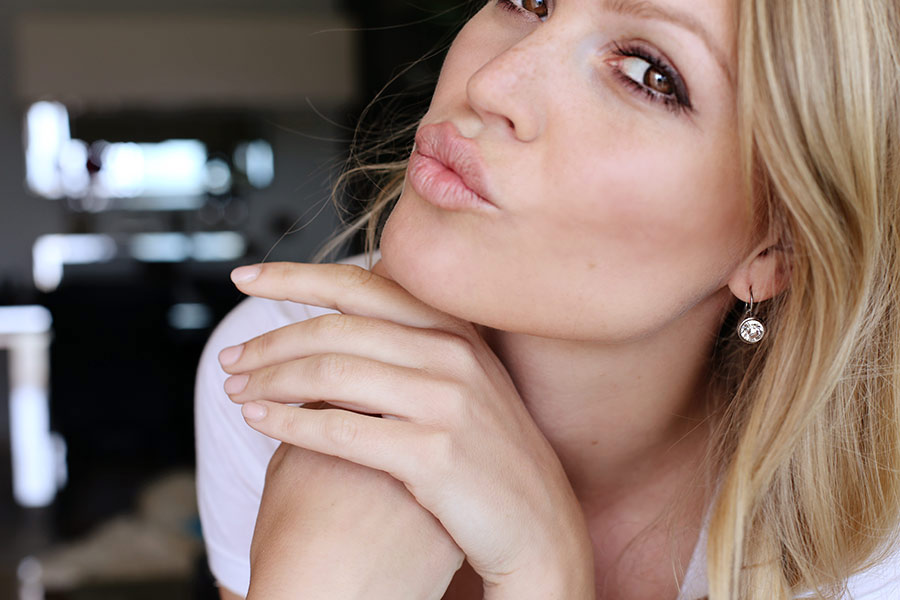 This one has been quite requested! Every time I use this trick someone asks me if I've had lip injections, including close family and friends who knows what my lips look like better than anyone. I find this amazing, it means the trick is so good that the lips are actually looking noticeably bigger. It's nothing revolutionary, but it's too good not to share the love.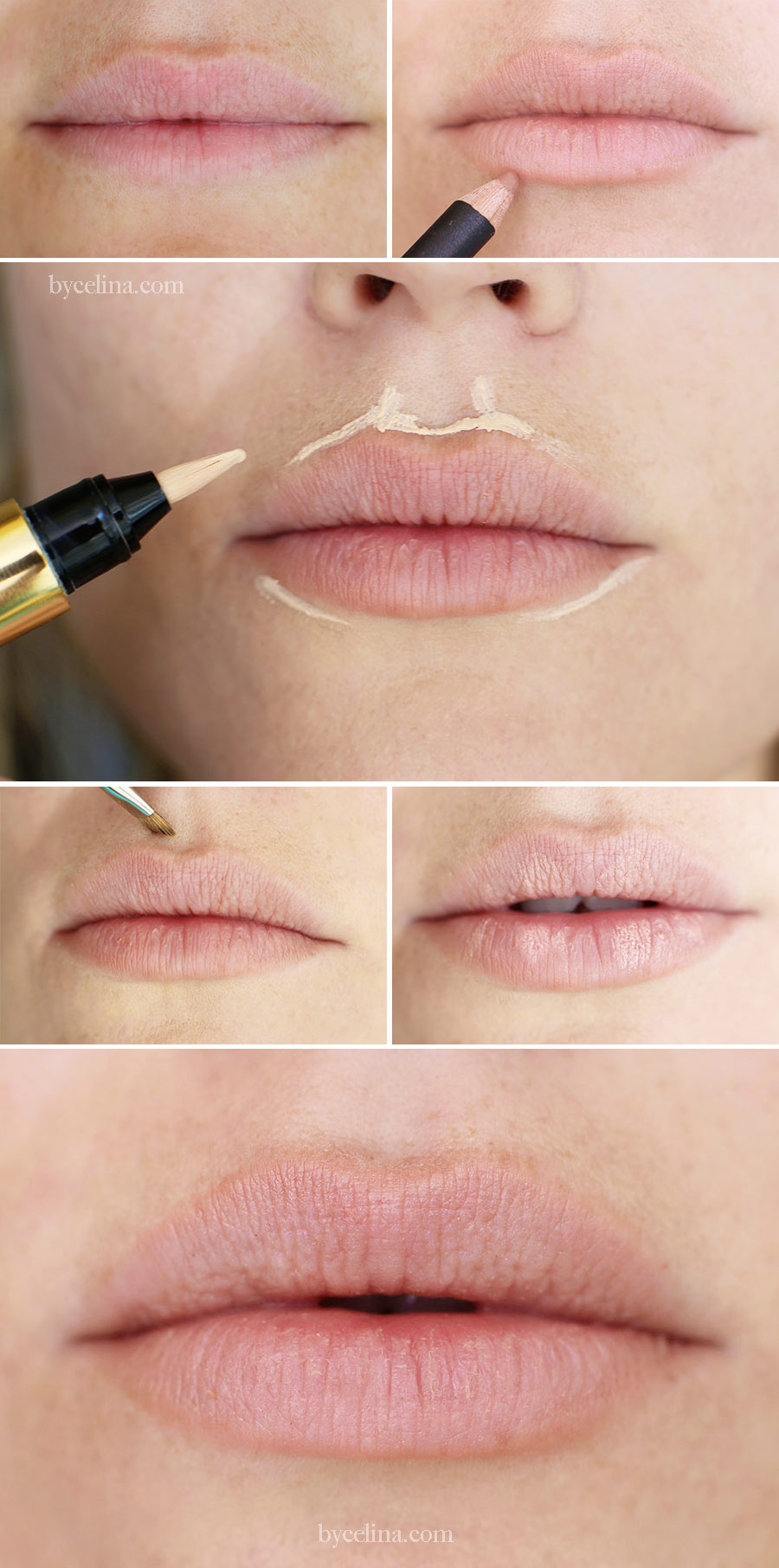 Hover over the image to pin it – it would make me very happy if you did :)
1. Before applying foundation, line  your lip line in a shade or two darker than the natural colour of your lips. You can go a tiny bit outside your own lip line, but don't overdo it. Once pleased with your result, apply foundation gently feathering it around the lips. By applying the foundation after the lip liner it's easier to correct the lip line should you need to without messing up your foundation.
2. To make your lips appear more plump, apply a liquid highlighter as in the above photo. Lightly pat the highlighter onto your skin using a finger. Make sure the highlighter is transitioning nicely by taking a step back from the mirror. If it looks like you just had a glass of milk you need to go back and blend out the lines.
3. Key is to accentuate what is already there. Naturally we have a bit of shade above the upper lip line. I like to shade this a smidgen darker to make the lips appear fuller. Going lightly is crucial.
4. I like my lips looking natural so I rarely use any coloured lipstick or lip gloss, but you do as you wish. Remember, a lipstick in a shade darker than your own lips may make your lips appear slimmer. And by strategically applying a lighter shade of lipstick you can make them appear fuller. In this step I simply applied some dots of a light lipstick (Mac Creme d'nude) to the centre of my lips, gently patting it onto the lips. This gives an illusion of fuller and more plump lips.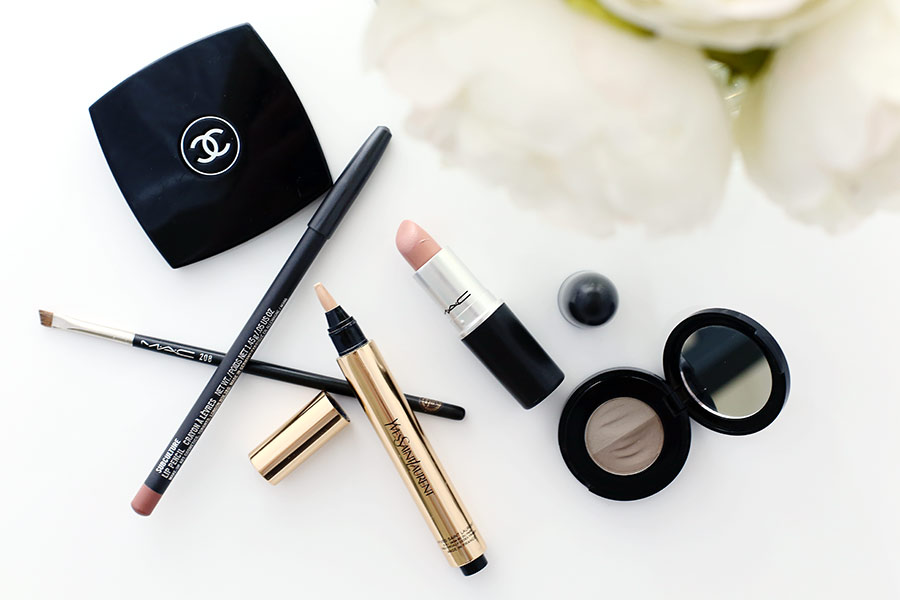 Products used:
I'm always on the hunt for great makeup products. What are your favourites at the moment? You can see mine under "favourites" in the menu if you haven't already. XX