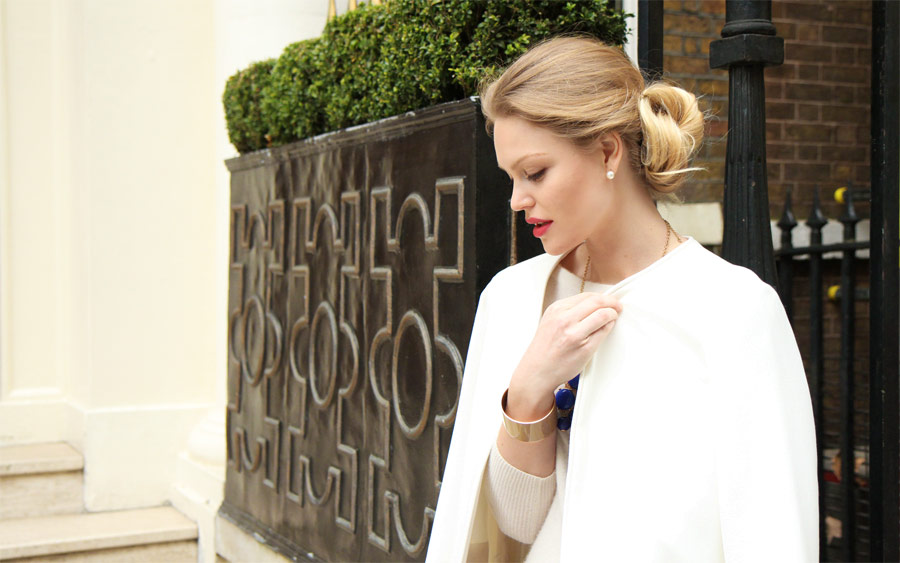 This updo is really gorgeous and glamorous, and despite it looking like something that would require a great deal of patience it's actually done in less than 5 min which makes it a great go-to look for too early mornings (…or sunday mornings or just any morning) you just can't be bothered spending time on your hair.
All you need is:
[list style="check"]
Bobby pins
Bad hair day
Hair spray
[/list]
Personally I find this look to actually work better on bad hair days than on good hair days because the hair is more light weight and textured. If you're one of those who don't have bad hair days (you little lucky duck) you can always create some texture and volume by using some dry shampoo, my all time favourite is by Batiste and is called XXL volume and can be found in Boots for next to nothing.
If I don't wash my hair for a couple of days it ends up being as dry and intractable as cotton candy, perfect condition for a glamorous updo :)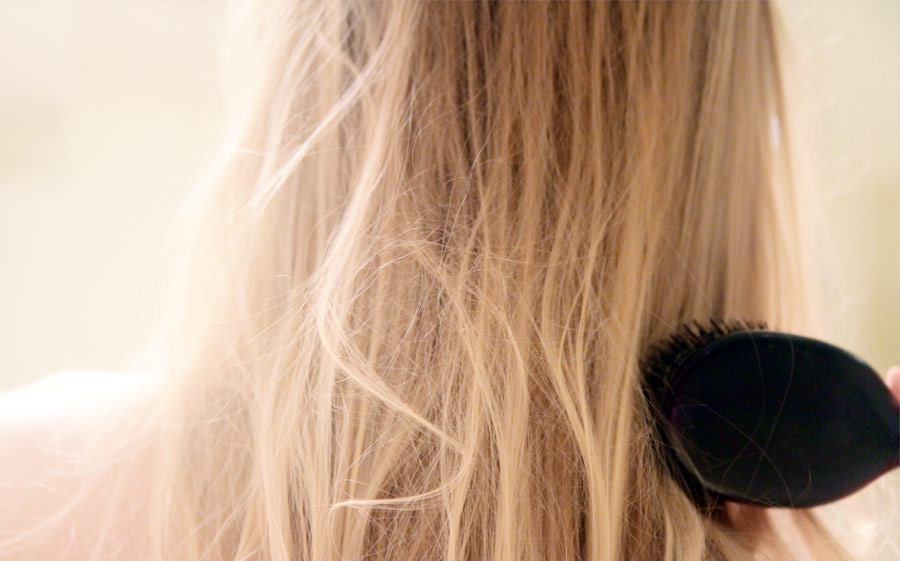 Right let's get to it.
1. Take the upper half of your hair and pin back. If you want some volume on the crown you can always tease a little bit first.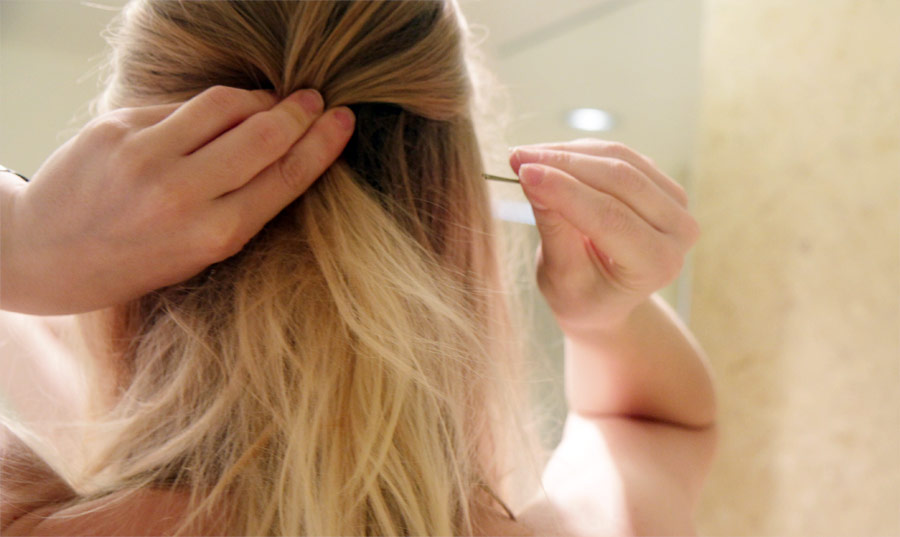 2. Divide into three sections.
3. Start with your middle section. Twist the hair and half roll it up while pinning it up. It doesn't really matter how it looks like as you will have the other two sections up there too. I find that few and loose twisted sections work better for me, but you can of course have several well twisted sections too.

4. Do the same with the other two sections, twist – roll – pin. Have a look in the mirror and reorganise into an organised mess you're happy with.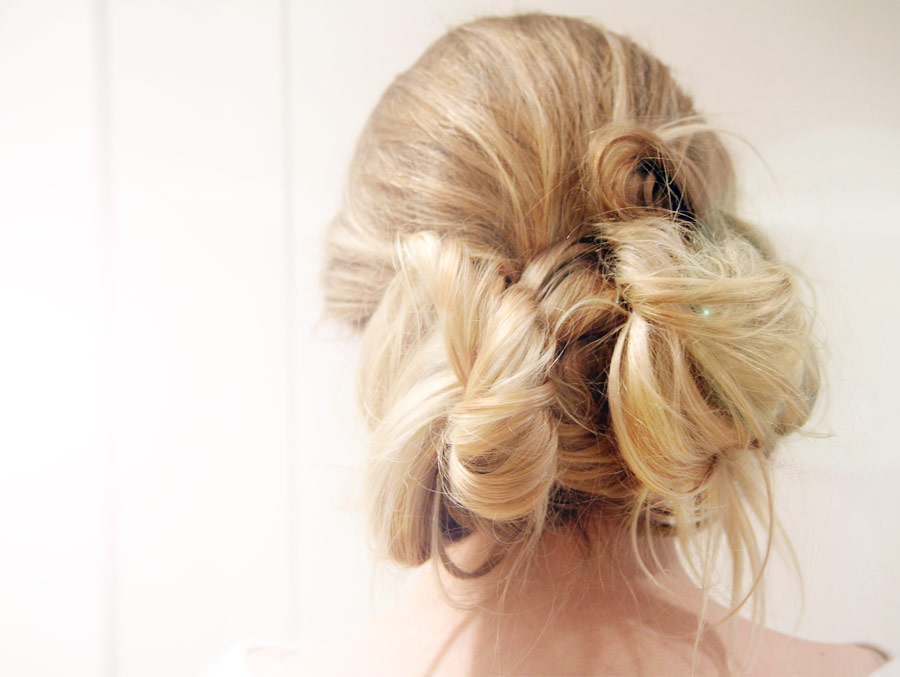 5. Do some quick pirouettes to make sure it's all in place and finish off with hairspray. Tadaaaaa! :)