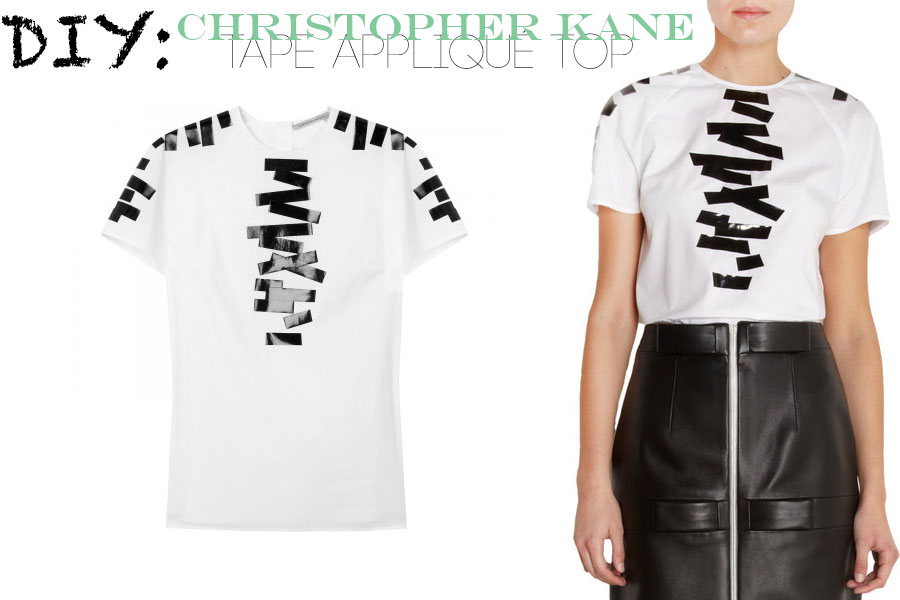 When I first saw the Christopher Kane collection I was in awe, I thought it was so beautiful, innovative and fun! At a closer glance I noticed a top with tape across on the front and on the shoulders, and I thought it could make for a fun DIY so I ordered some tape on Amazon and found a plain t-shirt to try it out on. The Christopher Kane top is more of a blouse top with buttons on the back, but I'm a t-shirt girl so I'm quite happy with a t-shirt so that's what I'll be using.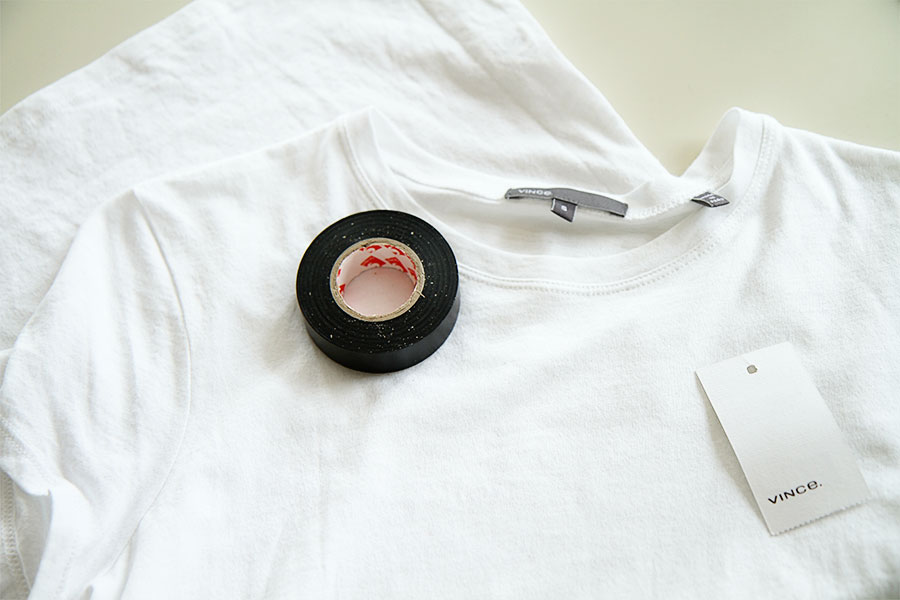 You'll need:
A plain white t-shirt or blouse with a round neck
Some black tape, I bought mine here (£1.34)
A pair of scissors
Proceed with your project like this: Lay your top out in front of you and start cutting up tape bits. Place the tape bits across on the front and on the shoulders like in the photo, slightly overlapping now and then.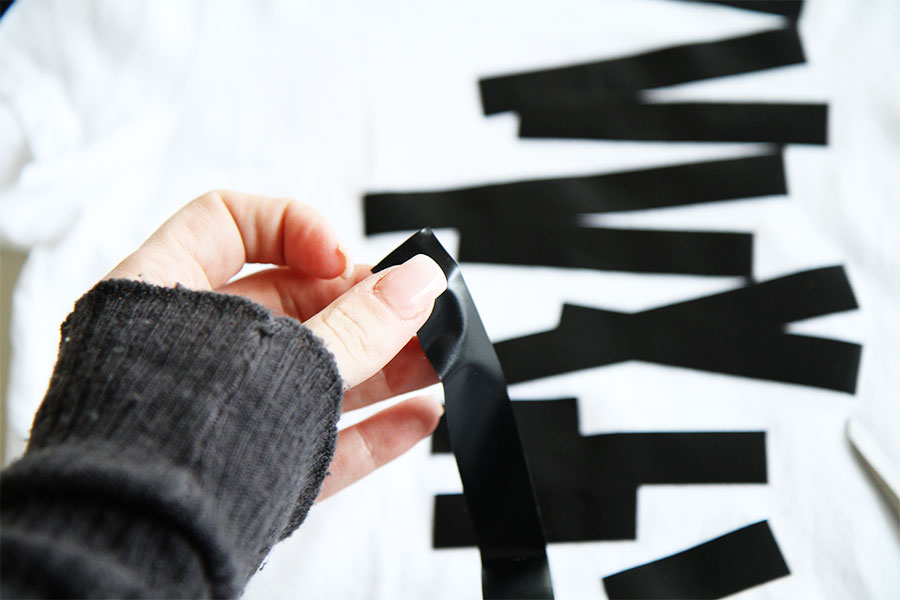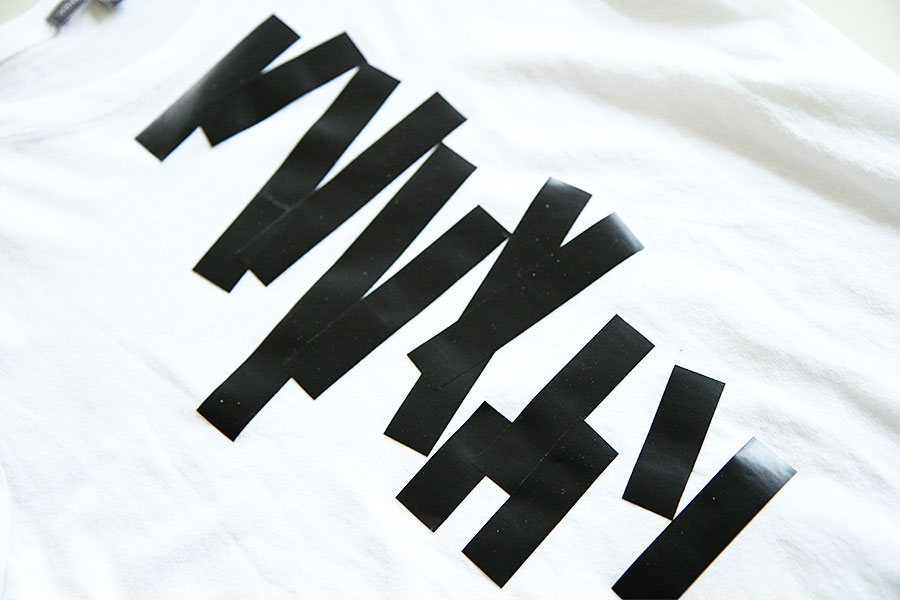 Et volia! Your master piece is done :)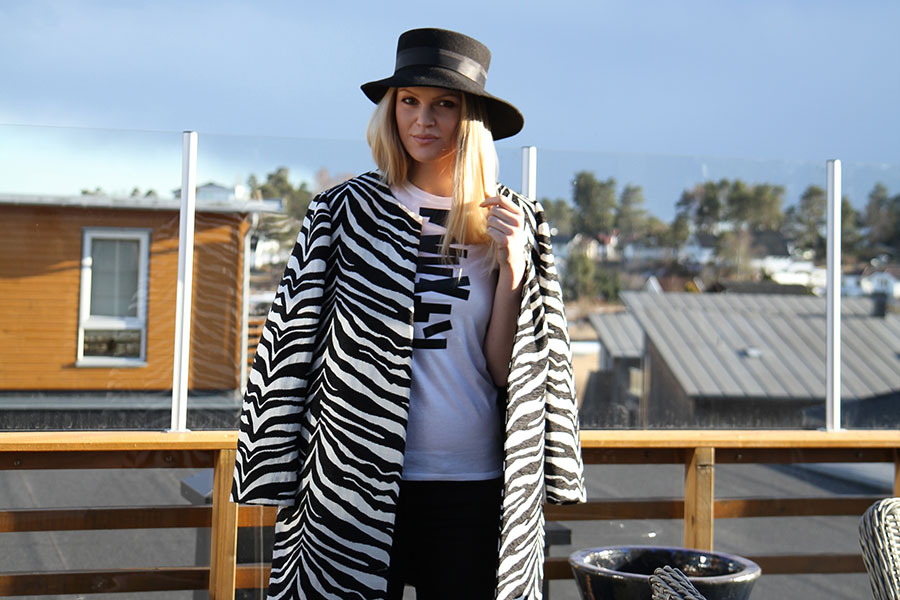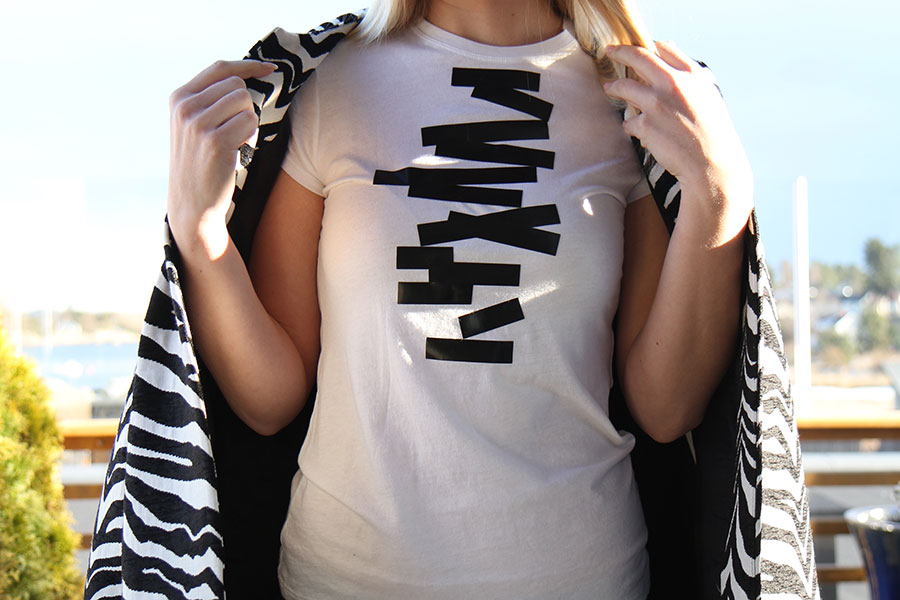 What do you think? Pretty easy, huh? :D
{ 11 comments }