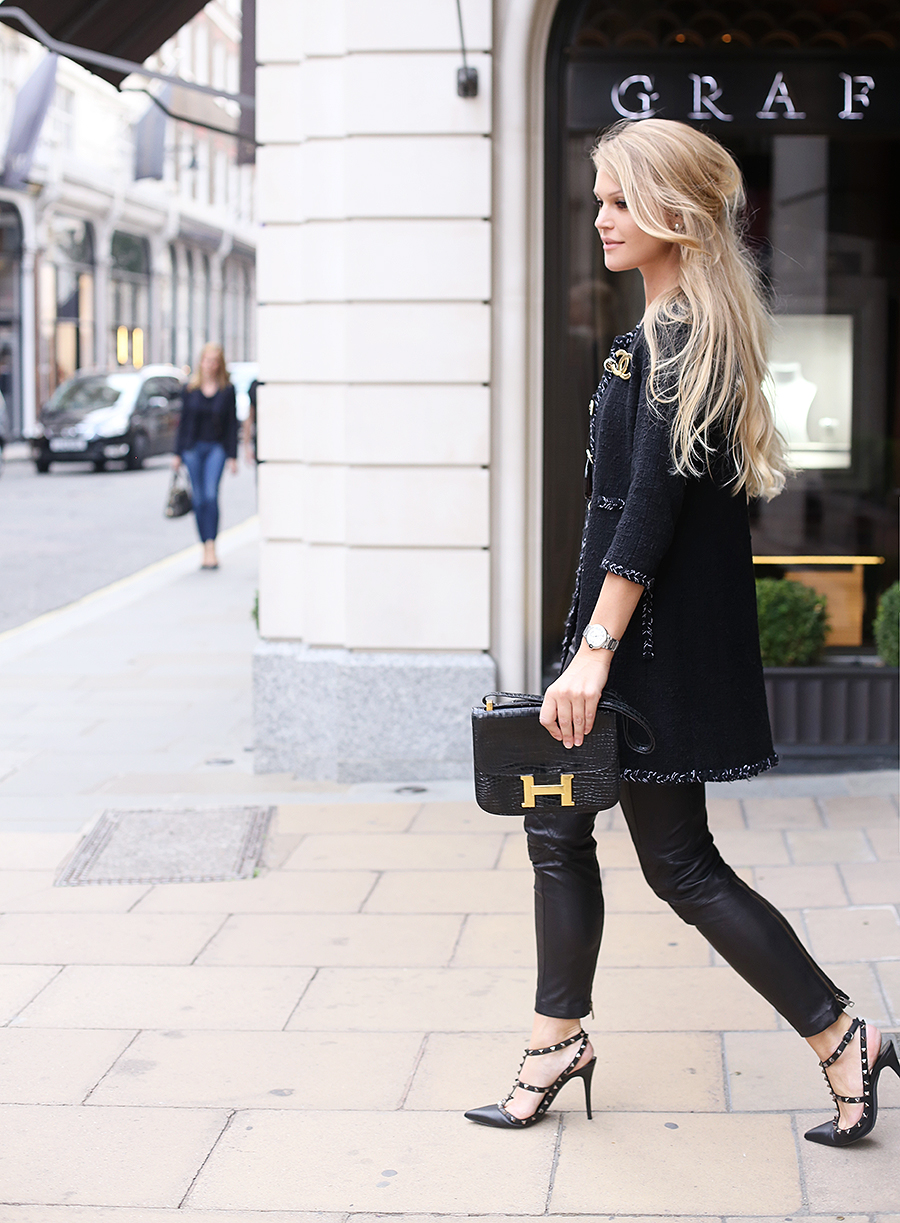 Finally Friday, right? How are you? I hope you're having a lovely start to the weekend!
I got a comment recently asking me about my views on investing in few key pieces as opposed to buying masses of fast fashion. Quality versus quantity. Personally I believe in investing in few high quality timeless pieces and supplementing them with fun seasonal trends from the high street. As you know, the last few years I've also become fond of second hand and vintage. A lot of great items can be found if you spend some time on your treasure hunt and if you're lucky you can snag pieces at heavily discounted prices. It's also less harmful for the environment if we buy from one another. Today the jacket, brooch and bag are all second hand or vintage. A Chanel jacket like this will be just as nice in 10 or even 20 years if treated nicely. The more I can wear an item the more I am willing to invest in it as I calculate cost per wear to justify the purchase. I've learnt this the hard way as I began with splurging out on beautiful but expensive dresses and skimping on the quality of items such as jackets and jumpers. I ended up cold and uncomfortable most days with my quality pieces hanging in the closet. Should you change your mind on a second hand or vintage item, chances are you will be able to get back what you payed for it which means nothing lost in the end of the day. It also means you can update your wardrobe frequently at no extra cost. Brilliant, right?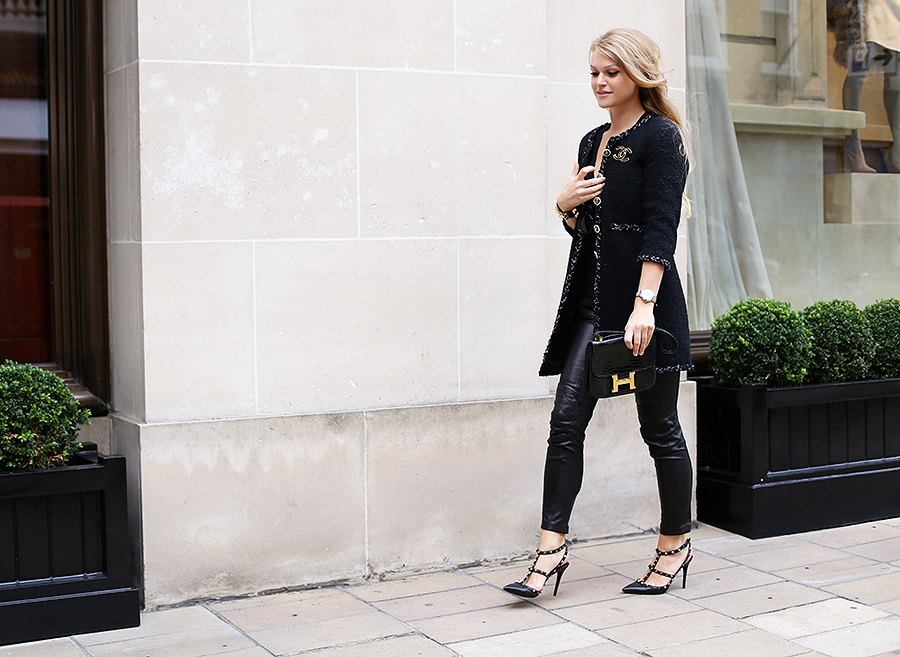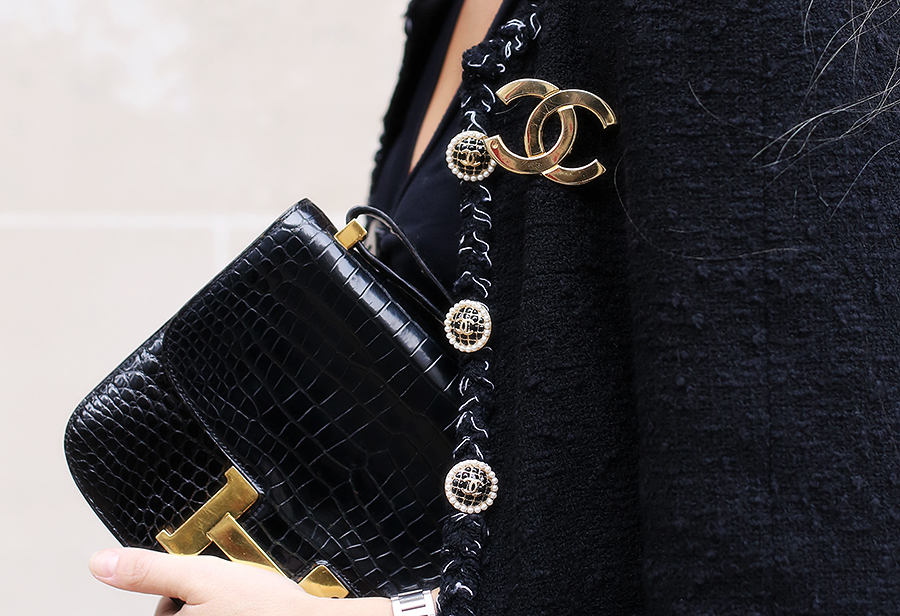 Get your Chanel jacket:

Jacket 1 // Jacket 2 // Jacket 3 // Jacket 4 // Jacket 5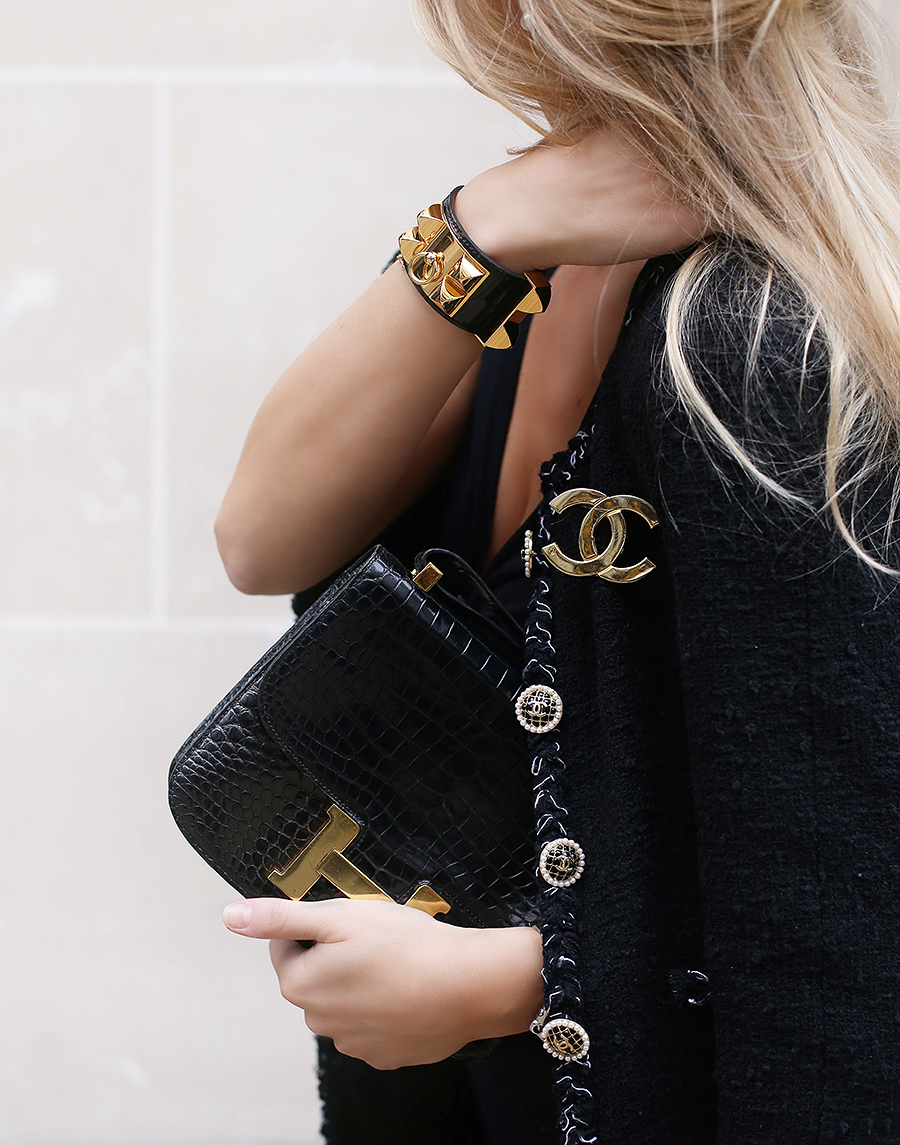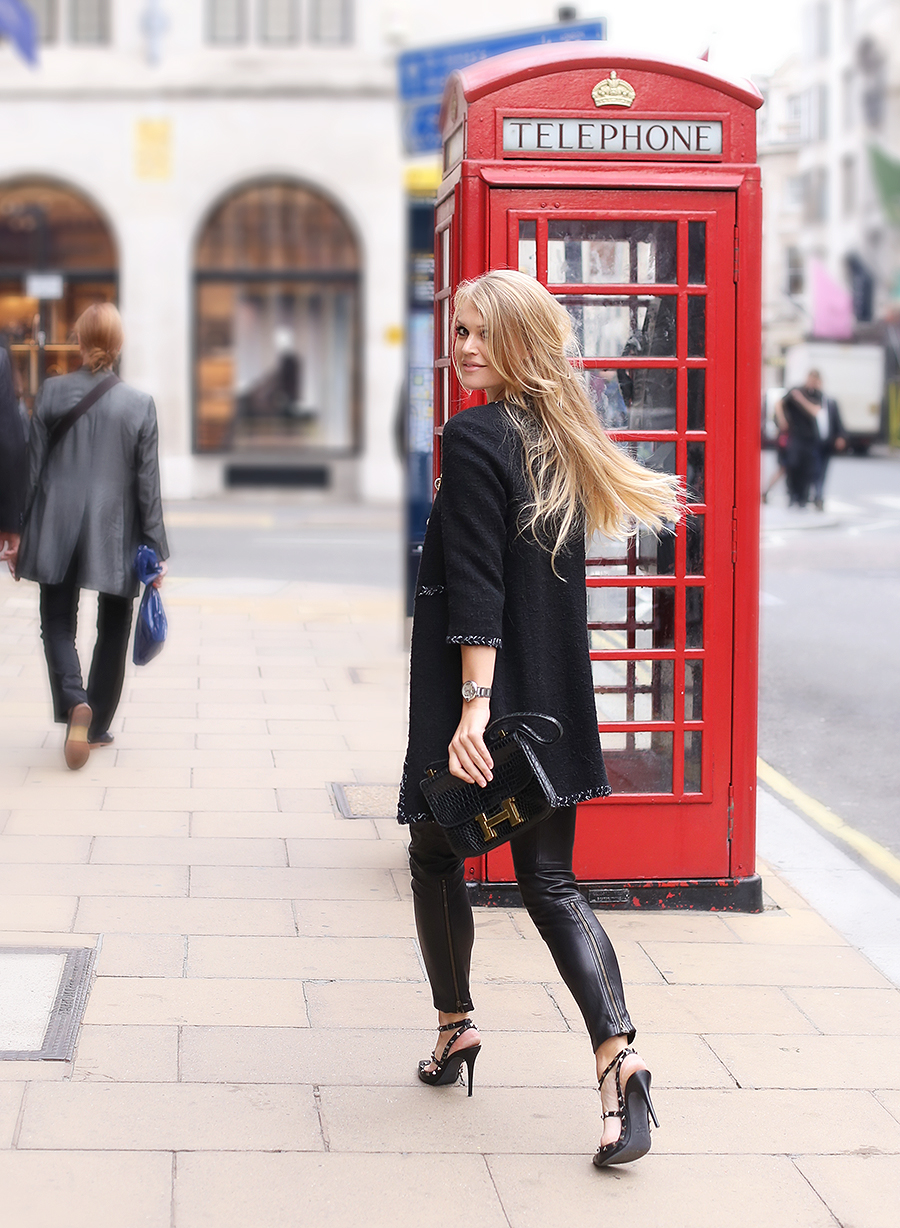 Leather pants – a wardrobe staple
Second hand pants (some unused with tag);

Pant 1 // Pant 2 // Pant 3 (same as I'm wearing) // Pant 4 // Pant 5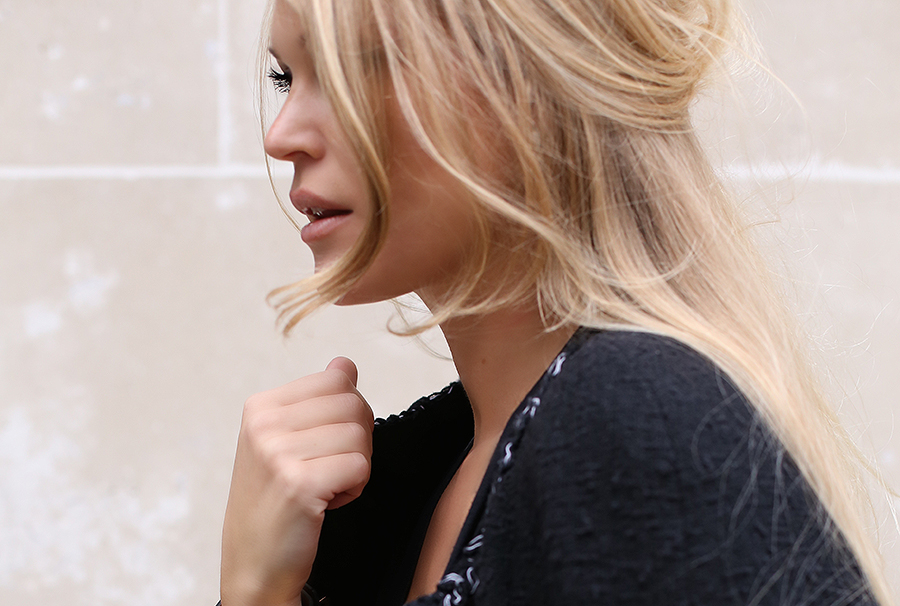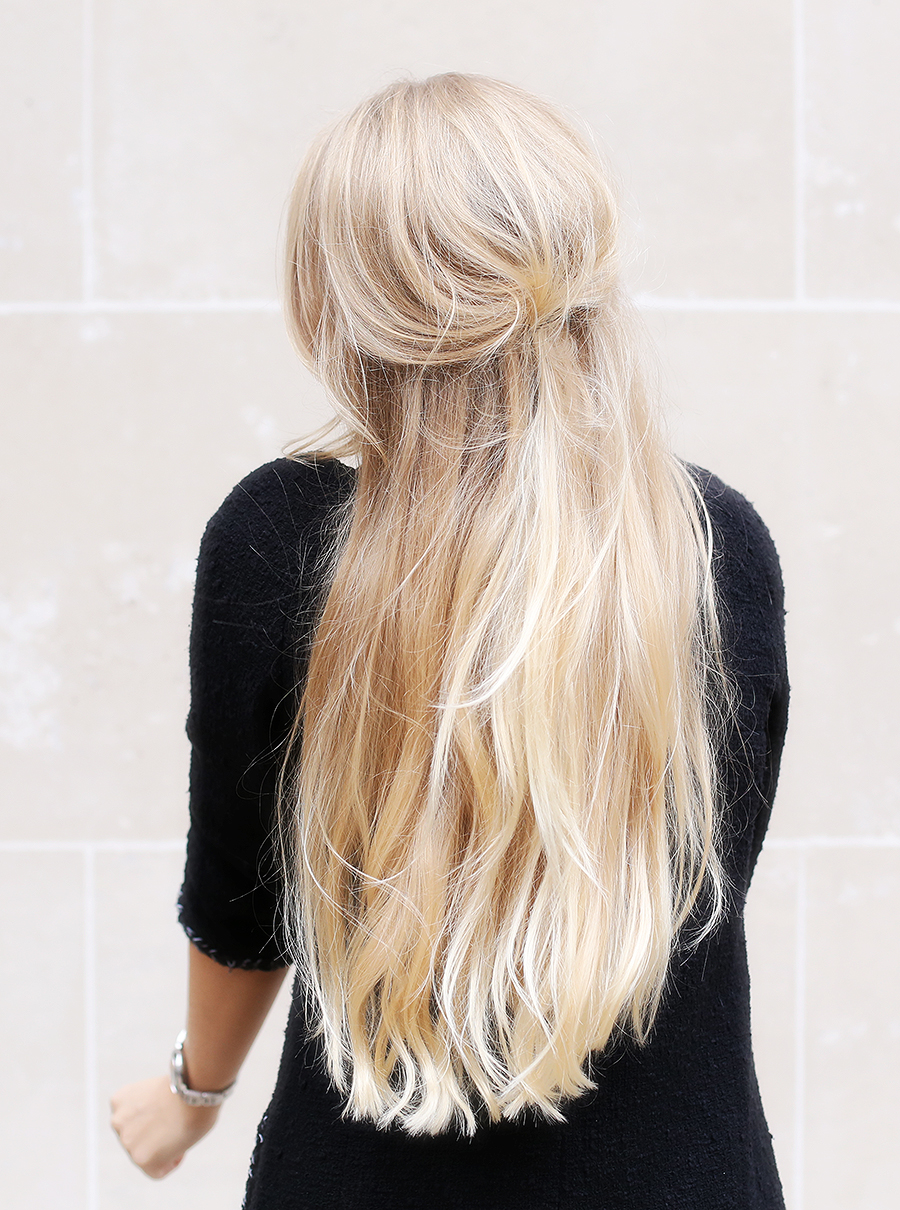 I've had what might be my last outing with this beauty of a bag, the Hermès Constance. I love the bag so much, but I haven't used her enough to justify the price so I'm hoping she will end up with someone that will take her out more so I've decided to sell her. If you are interested you can pop me an email at contact@bycelina.com. It's a very rare bag as it's no longer in production, and it's also the most sought after combination of black and gold.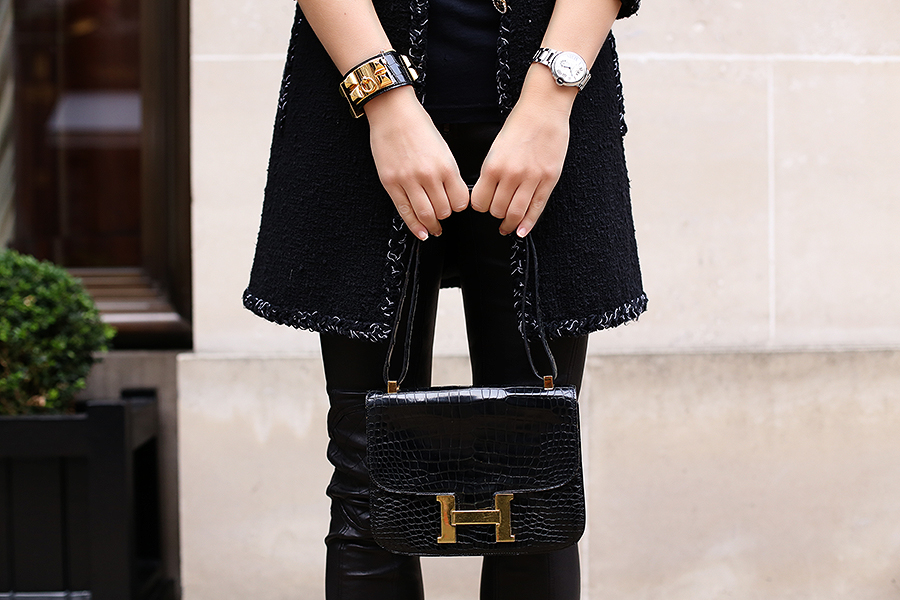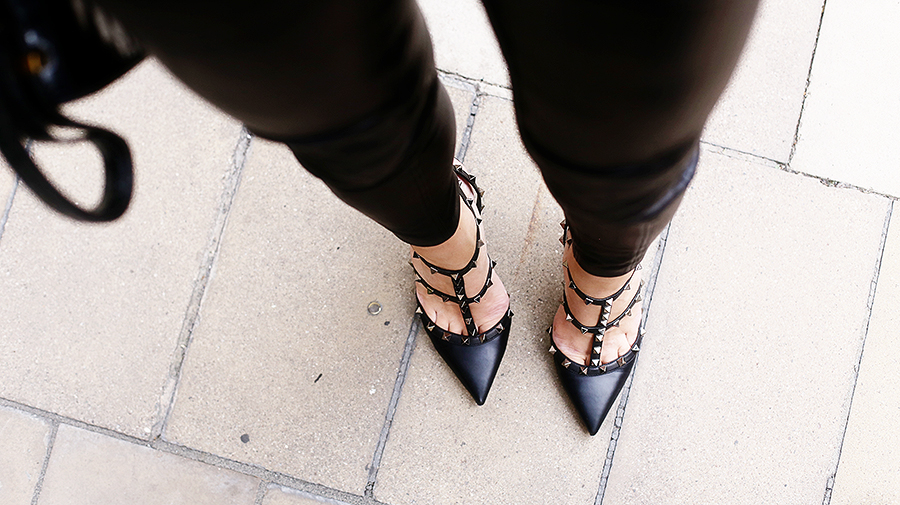 I am wearing:
Jacket – Chanel
T-shirt – Splendid, the softest t-shirts there are – found here
Leather pants – Alexander McQueen
Shoes – Valentino, here
Bag – Hermès
Cuff – Hermès, same here
Watch – Cartier