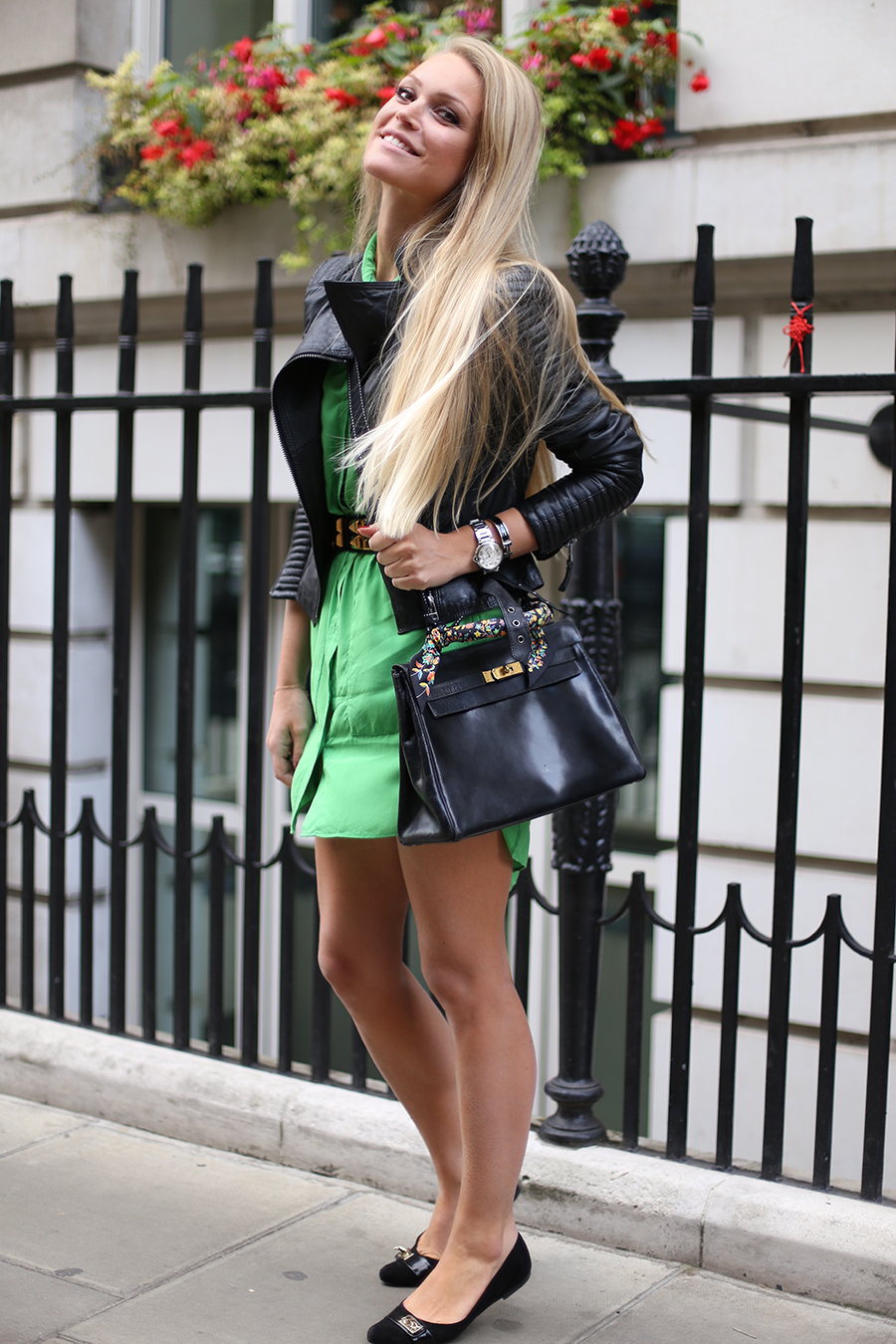 Hi there!
How are you? What a fantastic summer, right? I was hoping for it to never end, but being honest I'm so grateful for the energy the summer has given me that I accept colder and darker days are to come. Fortunately we still have some time left before the cold really hits! Waking up to rays of sunshine stroking my face through the window yesterday urged me to channel my mood through my dressing, so I opted for the most optimistic and energetic coloured long sleeved dress in my wardrobe – a green joy of a dress found in the summer sale!
I'm actually looking forward to cozy nights in surrounded by candles whilst deeply engaged with some sort of creative crafts or hobby. I'm planning on sewing and re-sewing clothes and pillows and stuff with a newly purchased sewing machine that I suspect is a little past my experience level. It's not the ideas that are the problem, my skills however …. got to start somewhere though!
I'm thinking the more we can create ourselves and buy from one another contributes to keeping the earth a little greener. Manufacturing is not the biggest greenhouse gas contaminator, but it still leaves a pollution footprint and every little step we can take in keeping the earth greener counts! Today I'm wearing a mix of new and second hand/vintage. So many great treasures can be found so rather than go purchasing something new next time, why not go green and find something with a soul? Vintage shopping is actually a lot of fun!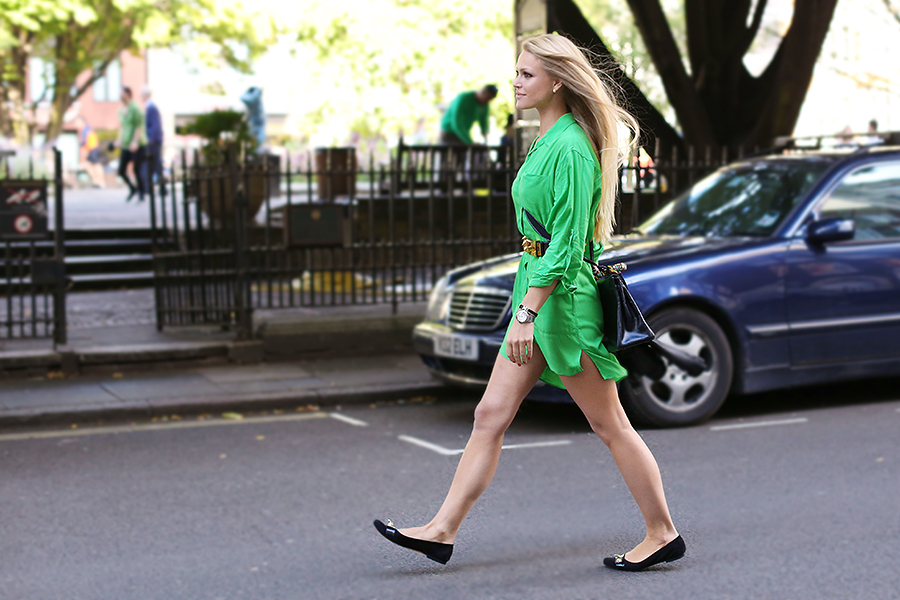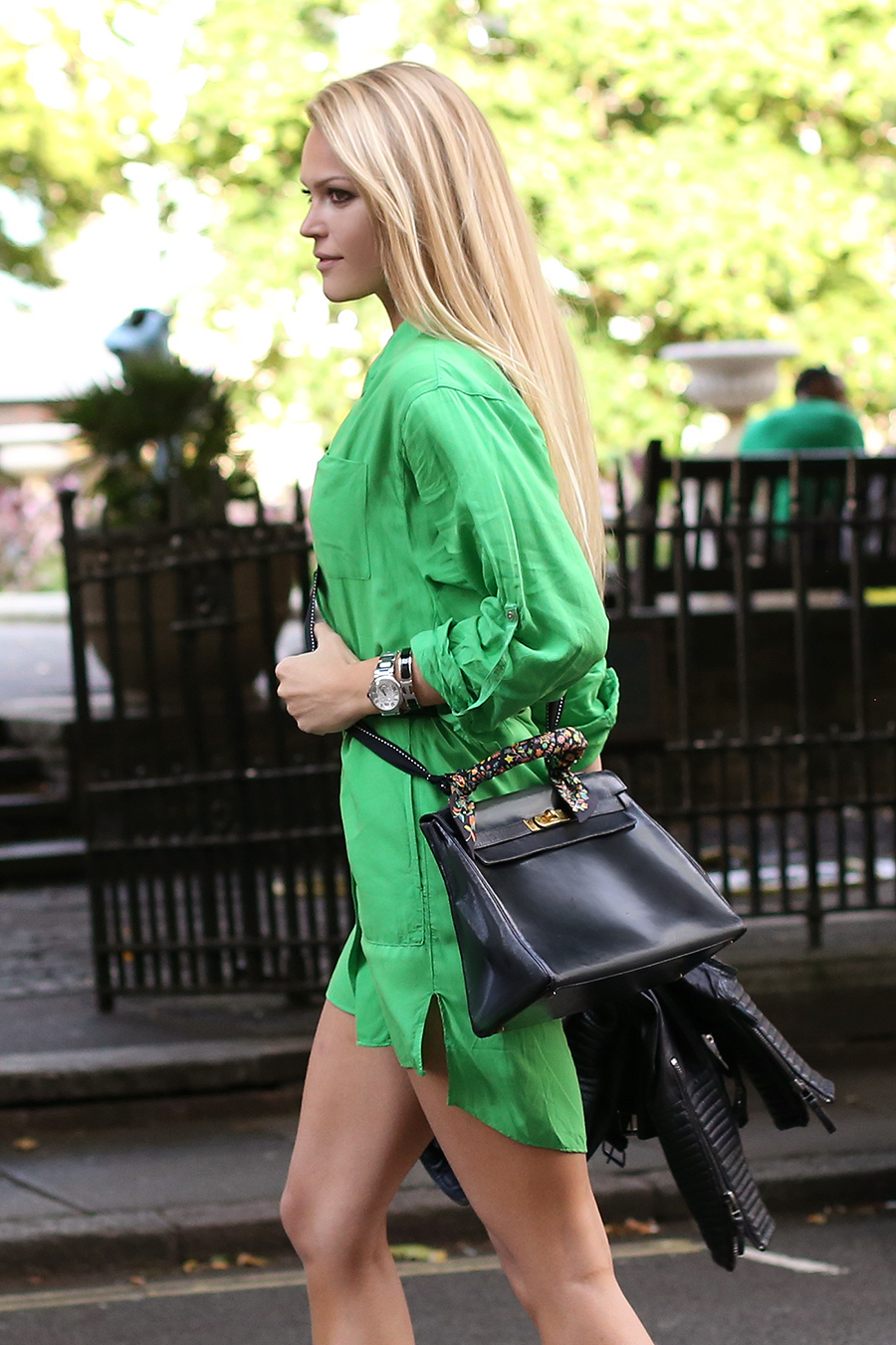 Vintage Hermès Kelly, vintage Hermès CDC belt and second hand Givenchy shark ballet flats.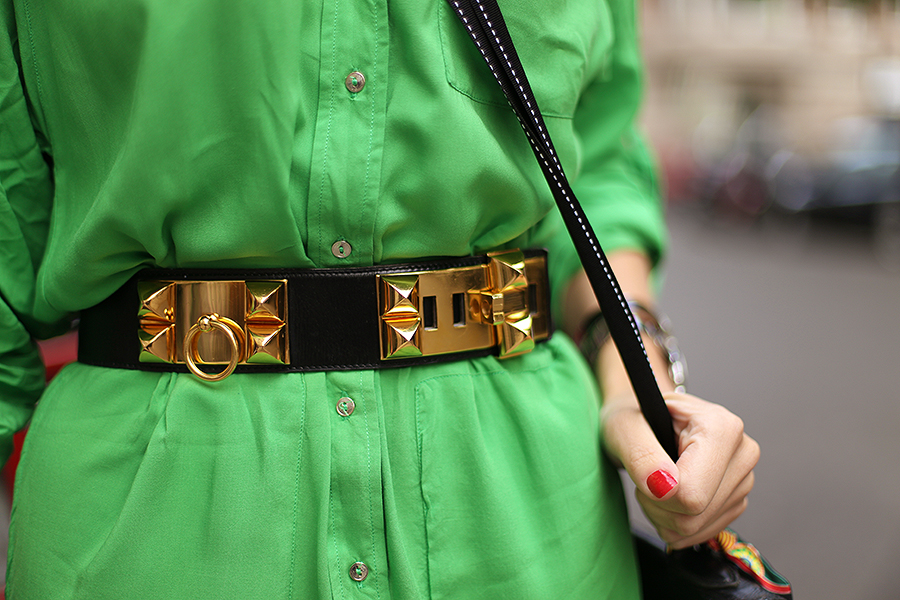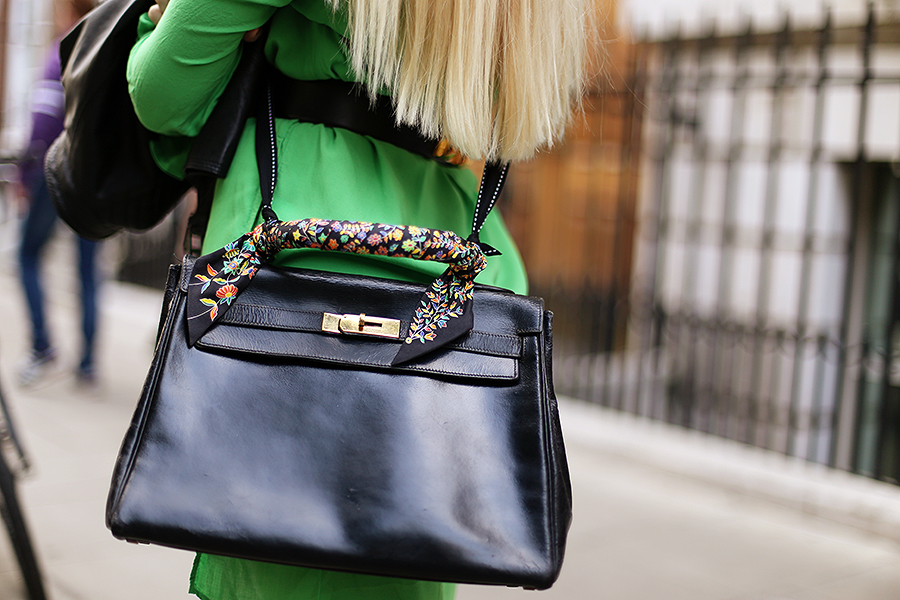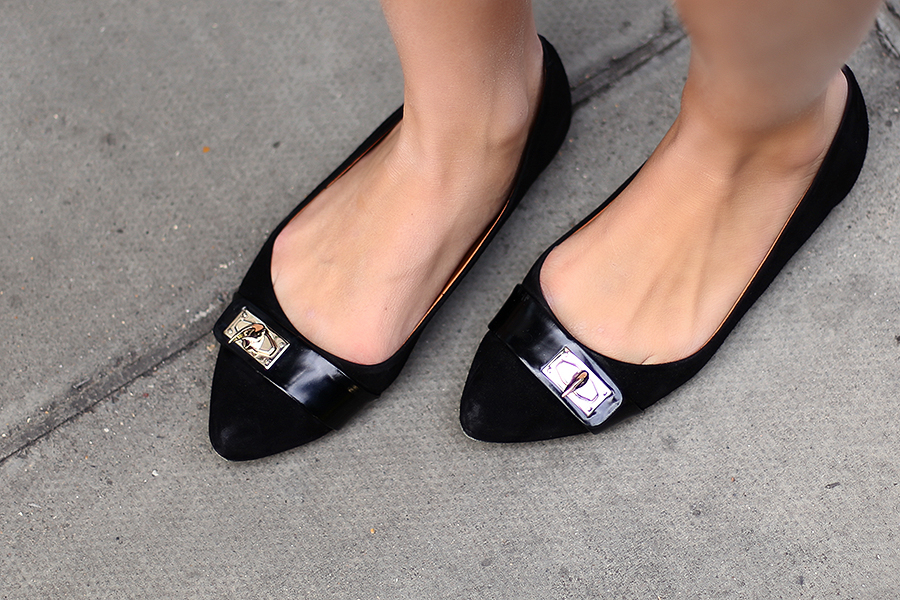 Is there anything one cannot wear with a leather jacket? I am pretty sure this is my most worn piece of outer wear, yet I never get tired of it. I'm such a sucker for leather, and I adore the biker detailing. Perfect transitioning wear.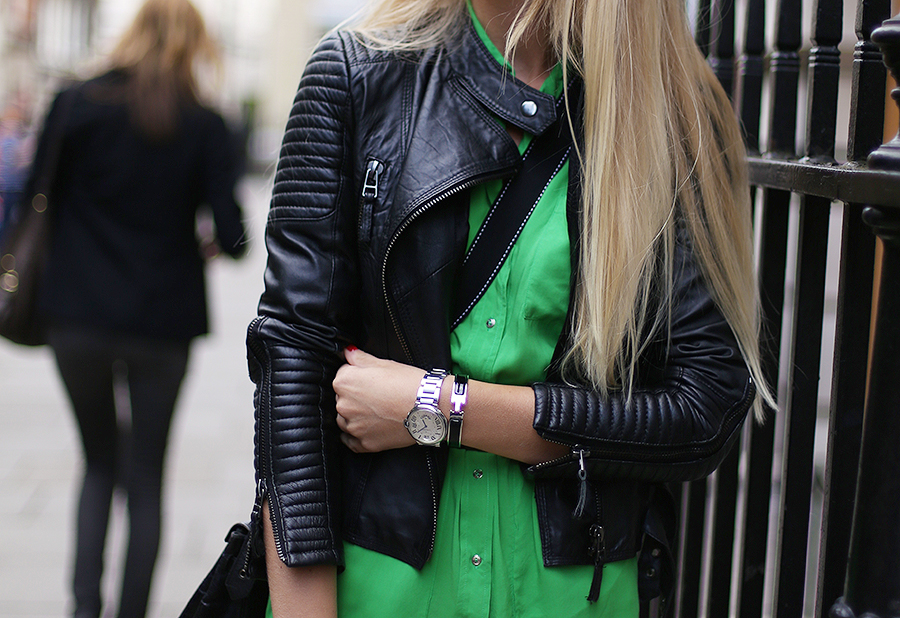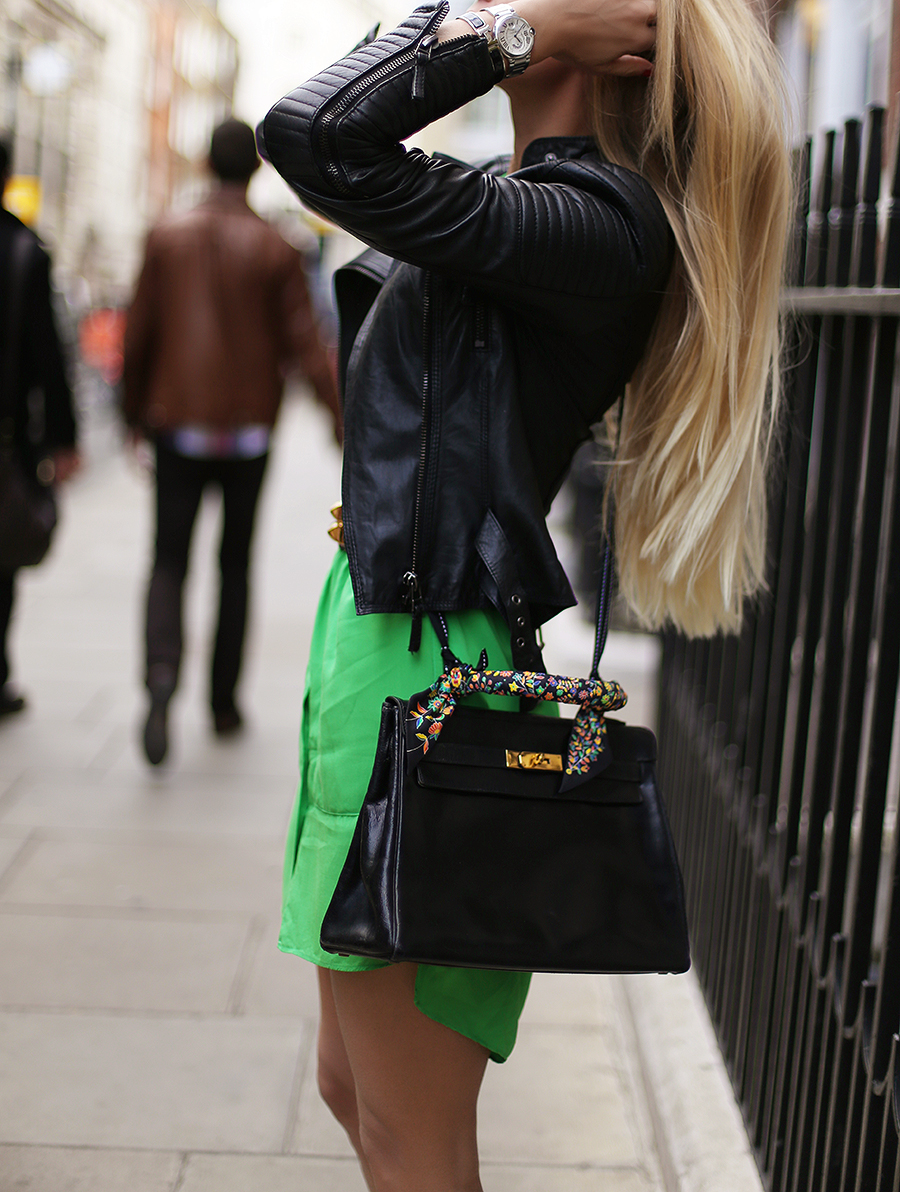 Wearing:
Dress – Unfortunately the dress was a lucky find in the sales and is therefor no longer available, but I have found several similar styles. Check out this, this one, and this one. You also want to see this pretty vintage YSL one and this second hand (unused with tags) Marni one.
Leather jacket – Oldie but goodie from Zara. Asos has a similar biker detailed one which you can find here.
Belt – Vintage Hermès CDC, find same one here or a beige version here. They also look great on coats!
Flats – Givenchy, purchased second hand. These are really cute too.
Watch – Cartier, find similar model here.
Bracelet – Hermès Clic Clac, find an orange second hand one here.
Bag – Vintage Hermès Kelly 35cm, find yours here.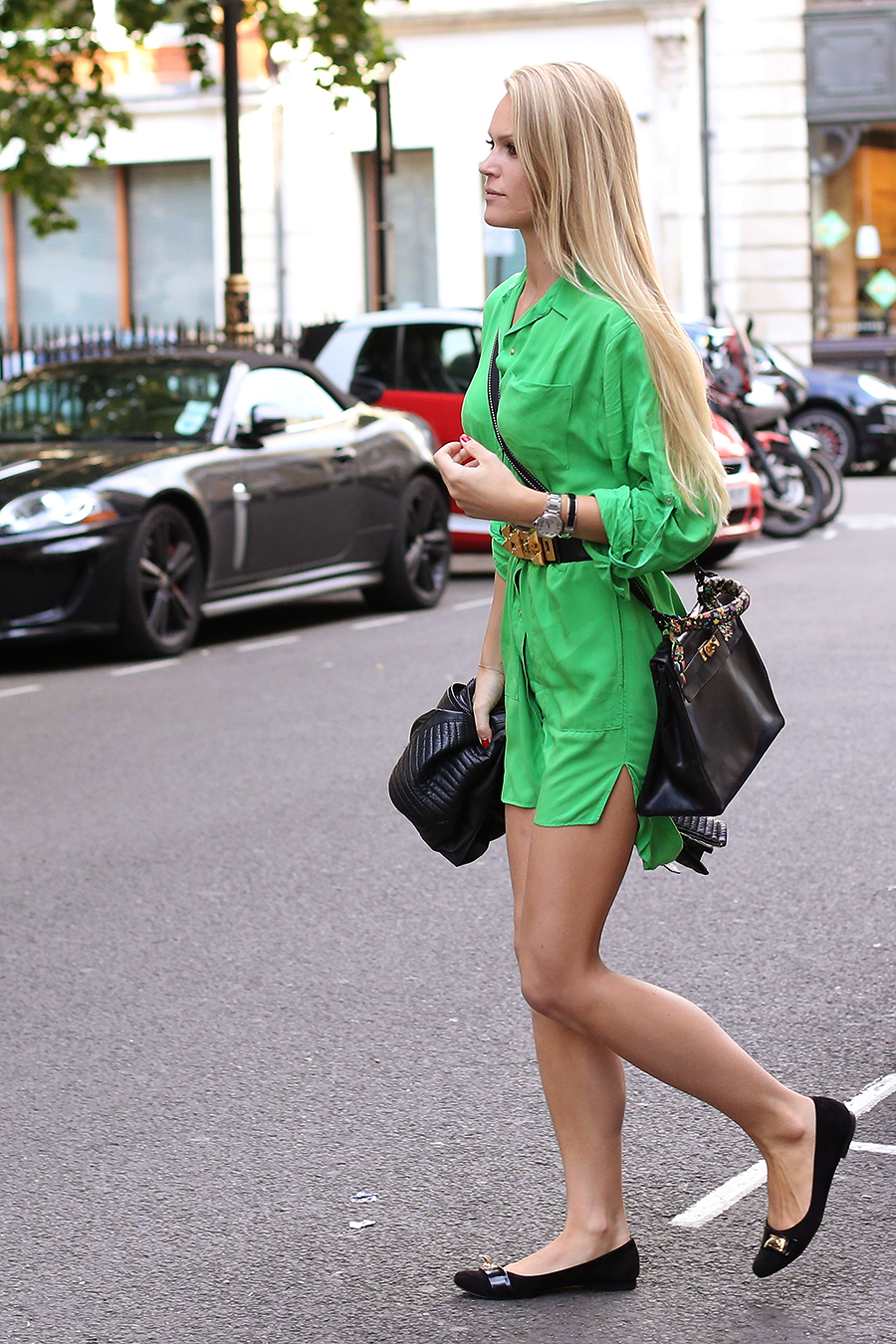 Similar pieces:
Anyone know of any good sewing blogs? X