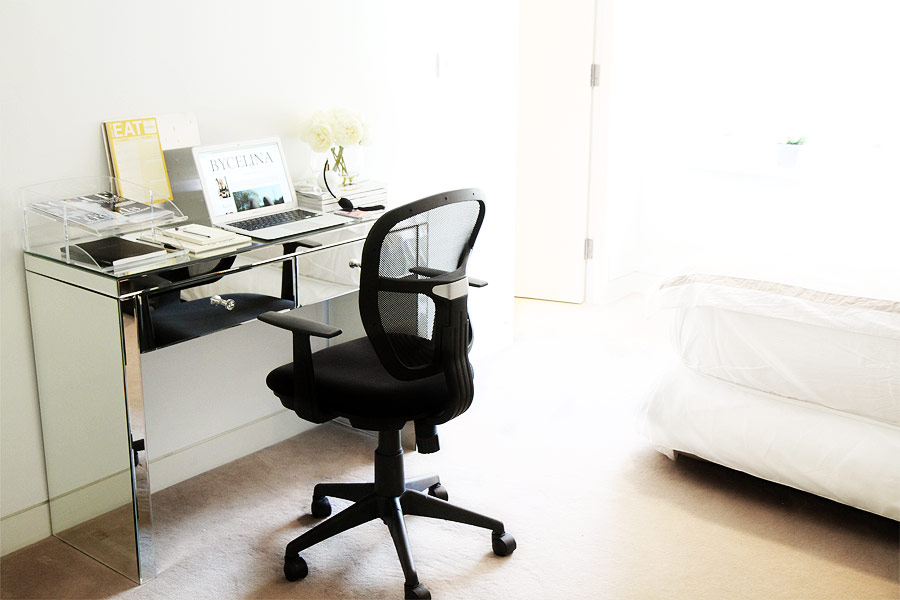 Hi Everyone!
Hope you're having a sunny and wonderful day! I've spent my day in my new little home office and it feels incredible to finally have some organisation in things. I'm a big organiser by heart and the most difficult thing for me in the midst of all this moving and travelling all the time has been not be able to have an organised desk. I'm totally serious. It's like every little stress chromosome in my body is at ease and it's all just flowers and rainbows now.. *she says while smiling her widest*
I've gone for a really budget friendly solution, and I'll tell you where I got every single thing so read on.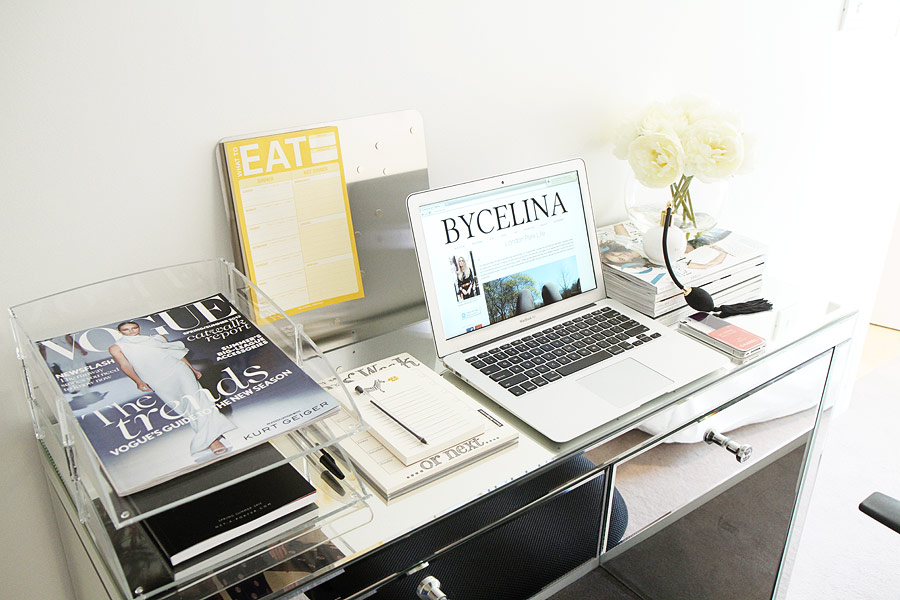 The desk is found on Ebay (!), you can find it here
. It's actually a dressing table console, but it works beautifully as a desk too. I like versatile items as I tend to reorganise quite a lot and it just gives more options if items are versatile. Change is always good! Same seller has another table which is more of a desk too, so have a look through before you order.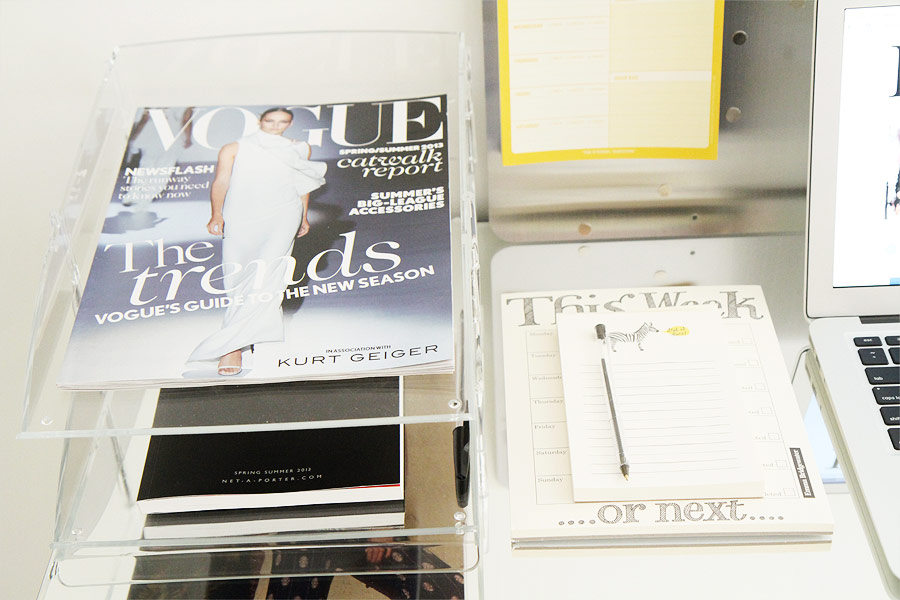 Tray can be found here. Zebra notepad can be found here.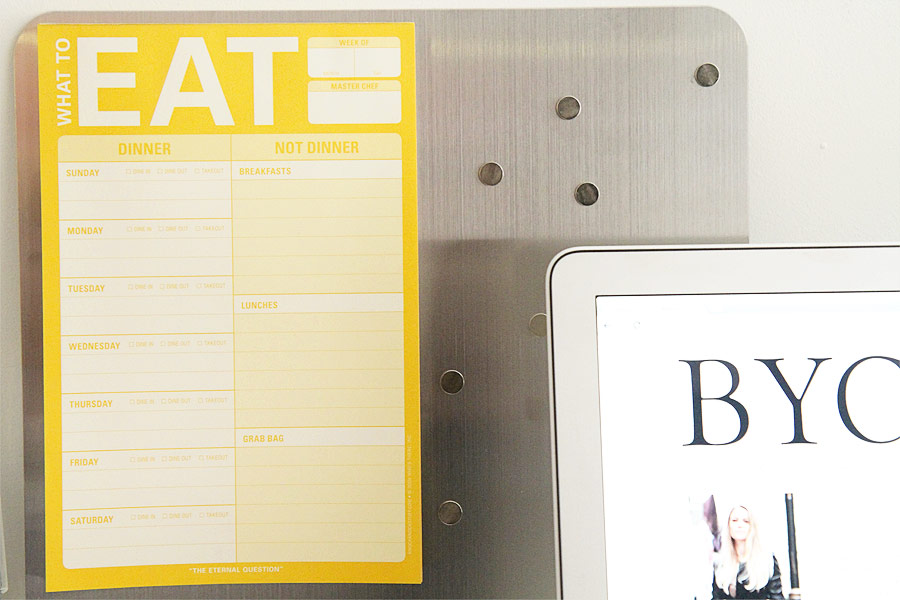 Magnet bulletin board can be found here, "What To Eat" dinner week planner can be found here.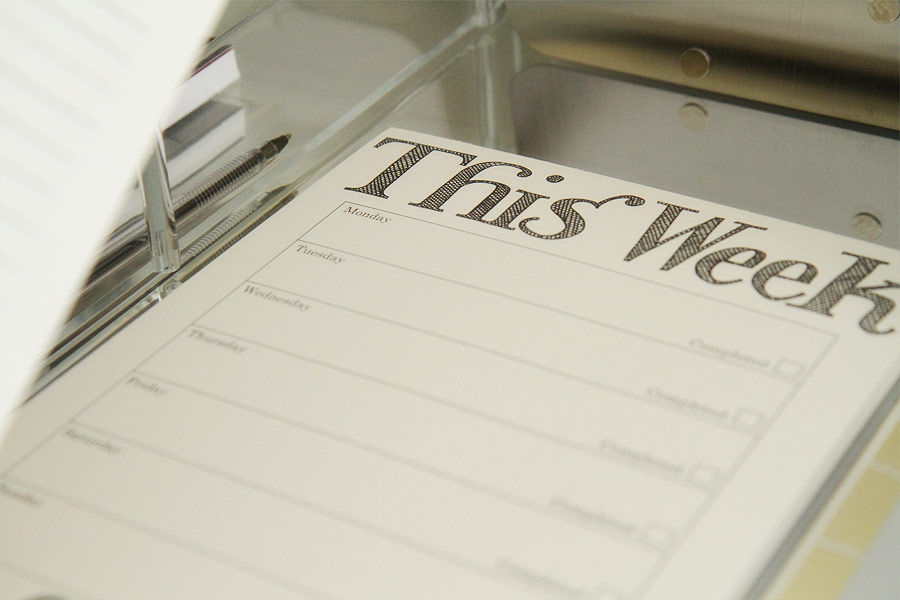 Week planner can be found here. I'll be using it for planning blog posts I think. The crazy obsessive-compulsive lady in me is basking in joy!! :D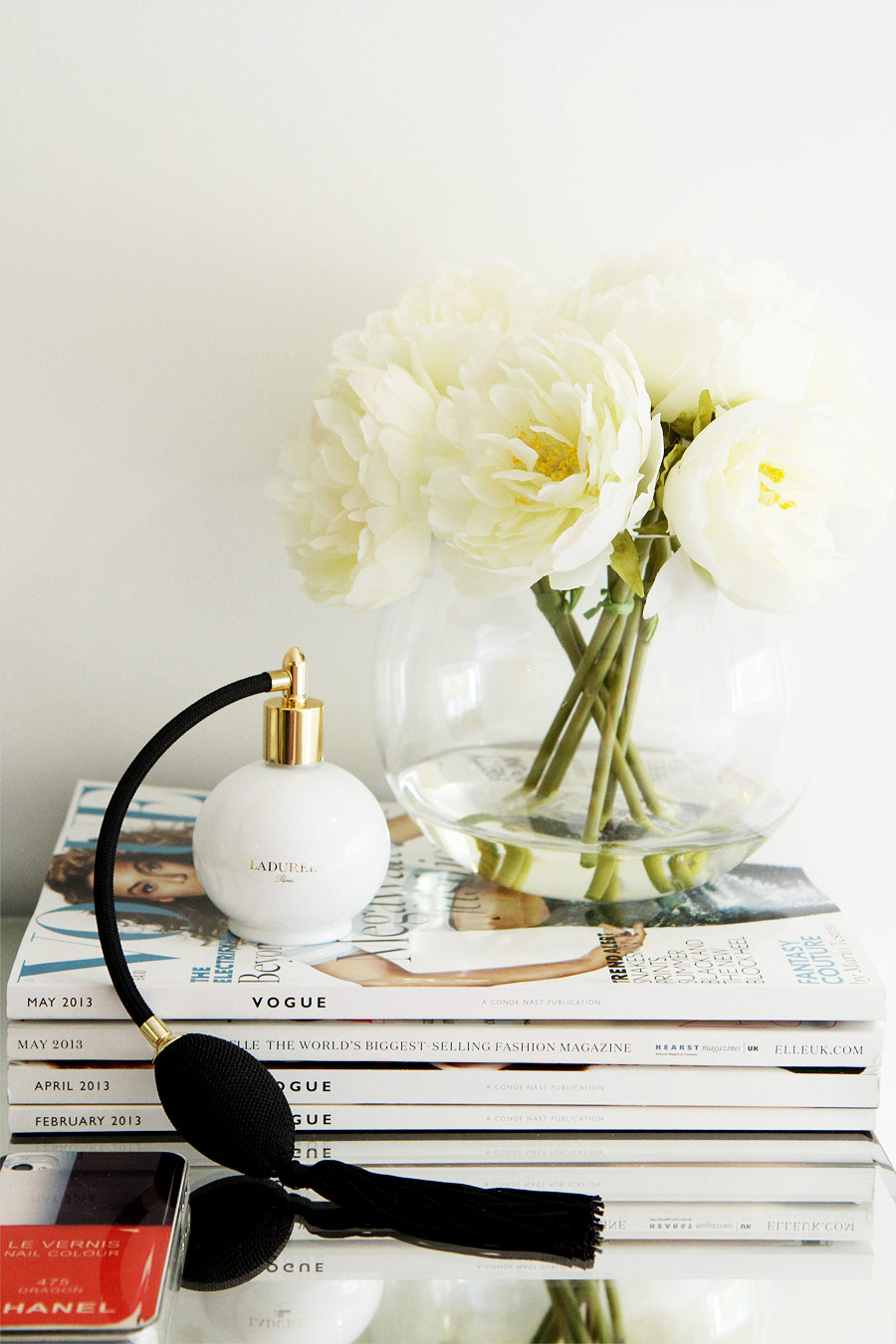 You can read more about the beautiful and lovely Laduree home fragrance here, a must have!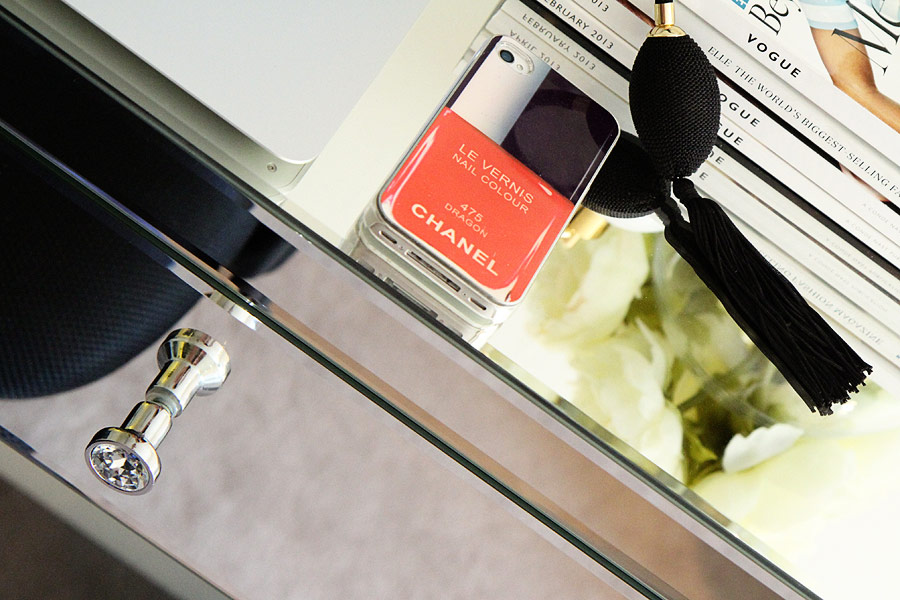 I suspect you've seen the Chanel Nail polish iphone covers by now as I've blogged about them before and I've also seen them on every single blog since then, but if not you can find a link here.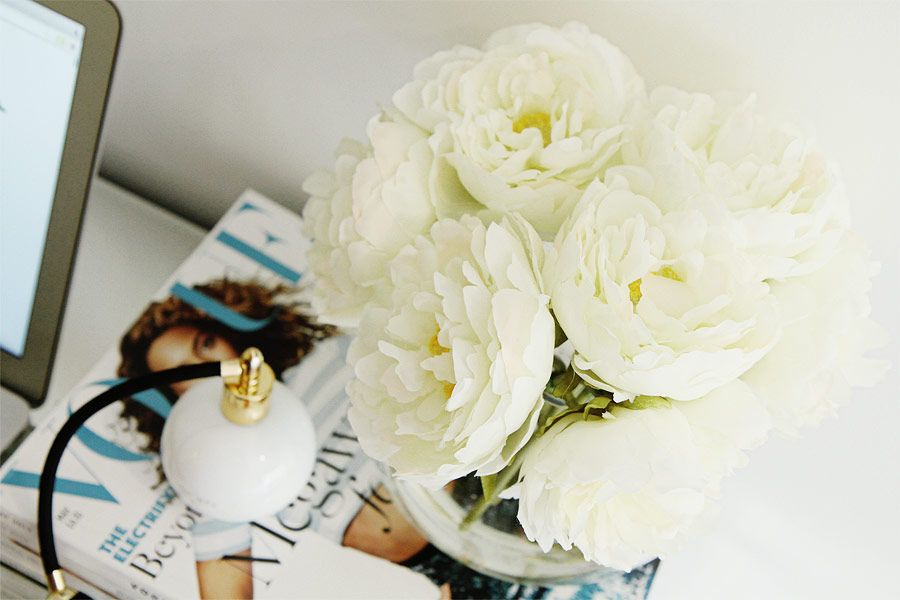 Flowers also from John Lewis, found here. They are of the kind that will last for ever but shhhh, don't tell anyone ;)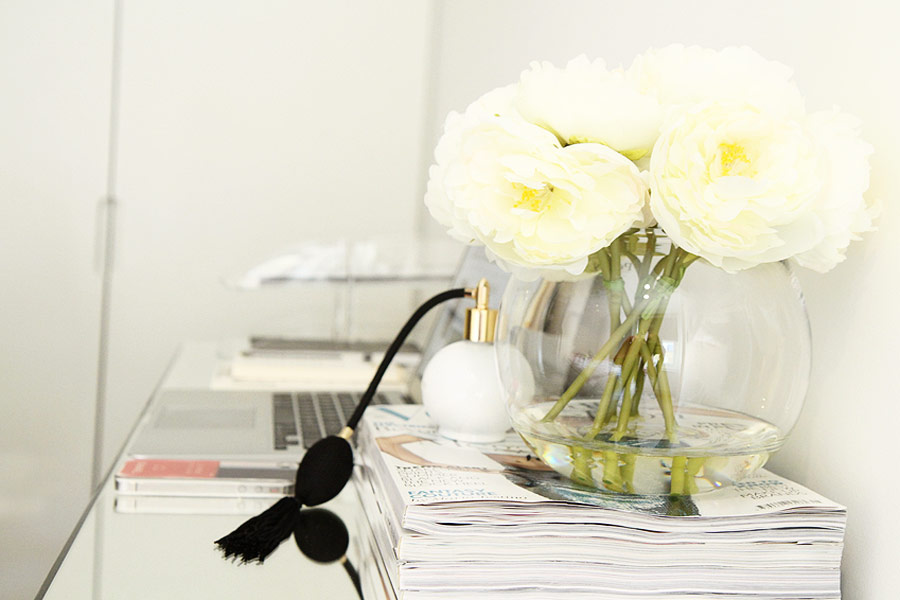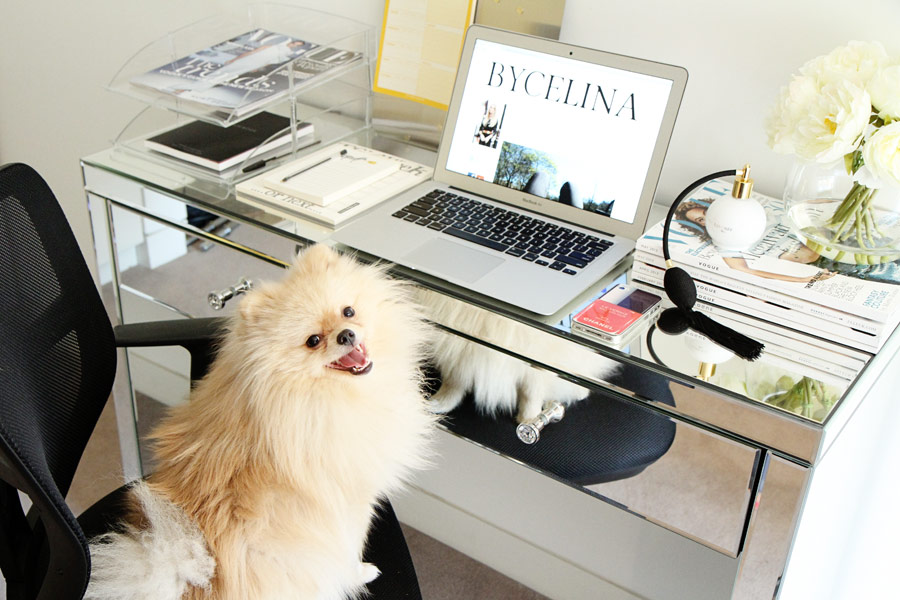 Linus seems to like it too, he's just as excited as I am that little nutty monkey :)
Besides being happy about having a very organised desk I had a minor traumatic shopping experience today. It started out with frantic credit card searching as I spotted a newly arrived beautiful Vintage Hermes Constance on Vestiaire Collective. A bag I've been coveting for a really long time. In standing position whilst clenching every single muscle in my body in utmost concentration and typing the numbers as fast as I possibly could, I finally got there first! I WON the amazing Hermes Constance bag, and a win it was as the price was under half of what it's normally sold for despite being in good condition. 30 minutes later after having completed a mandatory happy dance I went back to the computer to yet again admire my new beauty and I was just totally aghast to find the bag had been sold to two people at once, and I LOST!!!! Aaahh, the agony. But I refuse to take it as anything but a sign something better will come along :)
 How's your day coming along? xx