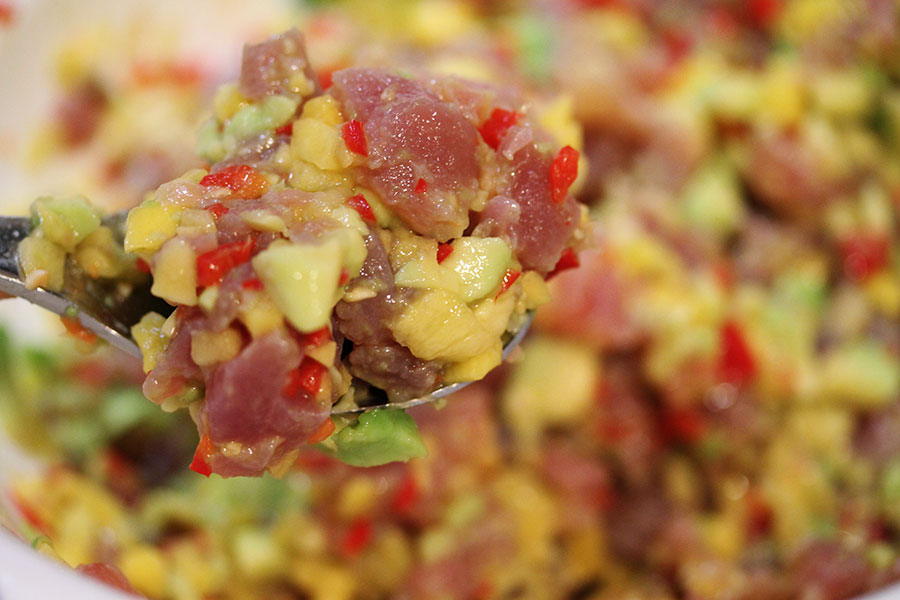 Anyone seen 'The Notebook'? If you couldn't relate to the pain of dementia before seeing this movie, it definitely gives you a different perspective after. Researchers have found that eating fish may boost blood flow to the brain which could stave off dementia later in life. If we should further believe what researchers say, unheated food is more nutritious because heat kills certain nutrients. When buying fish to use in raw recipes like sashimi, sushi, carpaccio or like in this case tartar, it's incredibly important you make sure the fish is really fresh and of sushi grade! Although the recipe is similar to my previous ones (why change something that works so well, right?) I have added a new twist  but any of the ingredients can be swapped for whatever veggies or fruit you like. It just happens that this particular combination tickles my fancy.
For the tuna tartar you'll need:
[list style="check"]
Tuna
Mango
Red chili
Avocado
1/2 Lemon
1/2 Lime
[/list]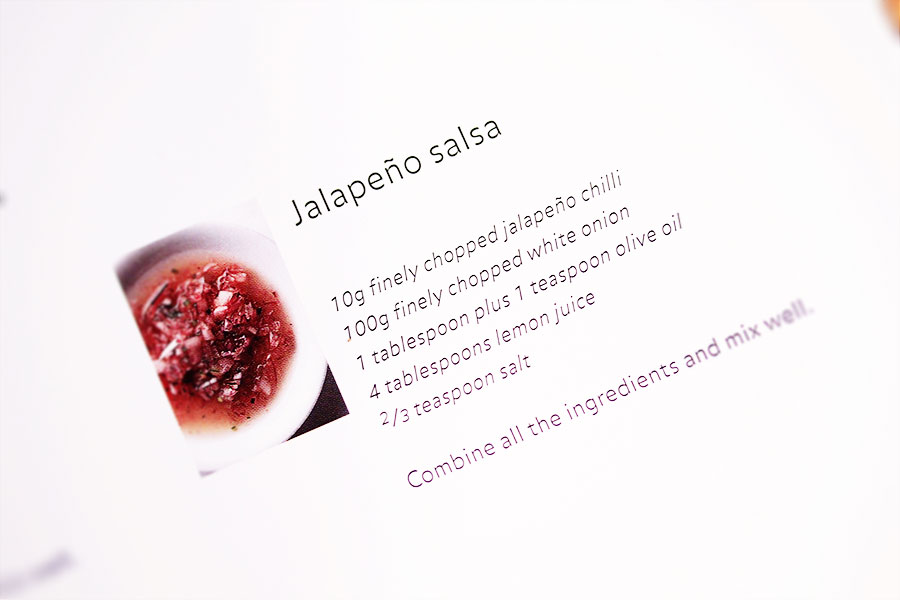 For the Nobu salsa you need:
[list style="check"]
10g jalapeño chilli
100g red or white onion
1 tablespoon plus 1 teaspoon olive oil
4 tablespoons lemon juice
salt to taste
You'll also need taco shells or tortillas (gluten free preferably) and/or rice wraps.
[/list]
The actual cooking part of this is easy – finely chop all the ingredients for the tartar and mix in a bowl. In a separate bowl or jug, mix all the ingredients for the salsa.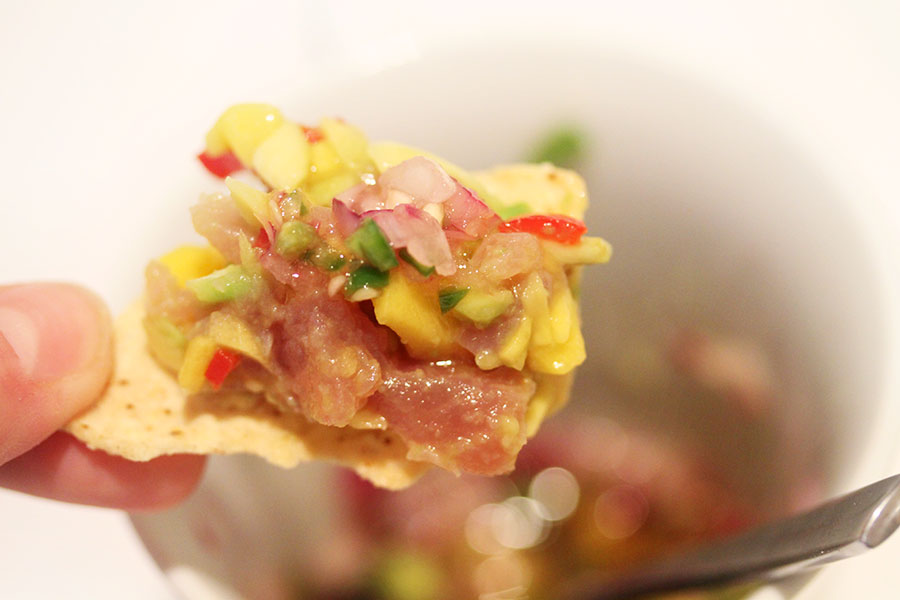 Twist 1: Pile it on tortilla chips or tacos with a bit of salsa on top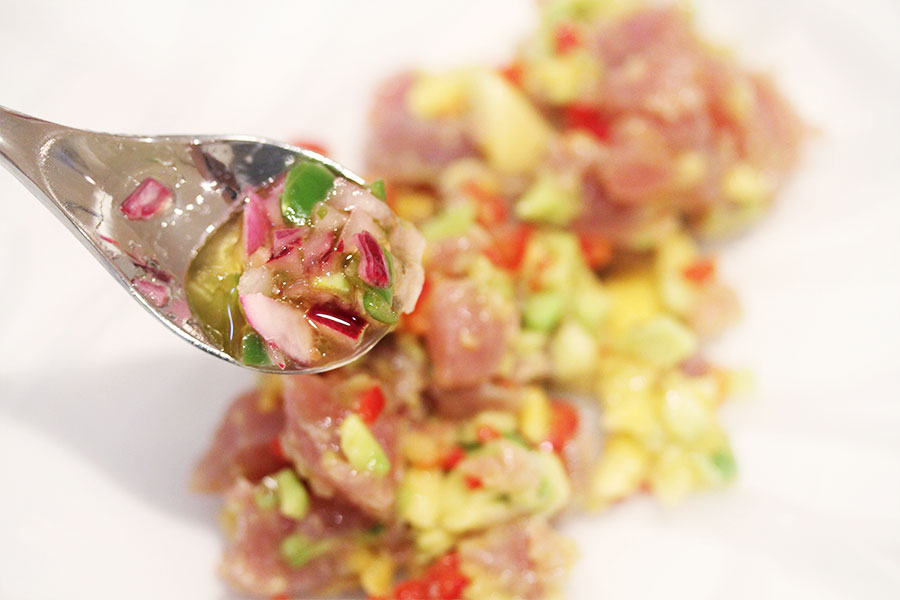 Twist 2: Pop a rice wrap in hot water and shake off the excess water once soft. Wrap it around the tartar mixture with salsa on top. Yum!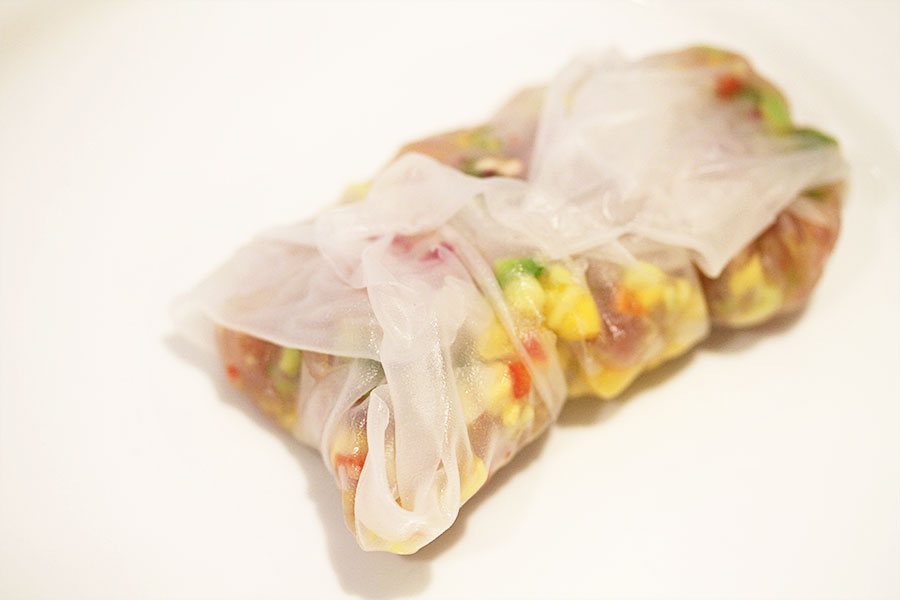 Hope you enjoy! xx