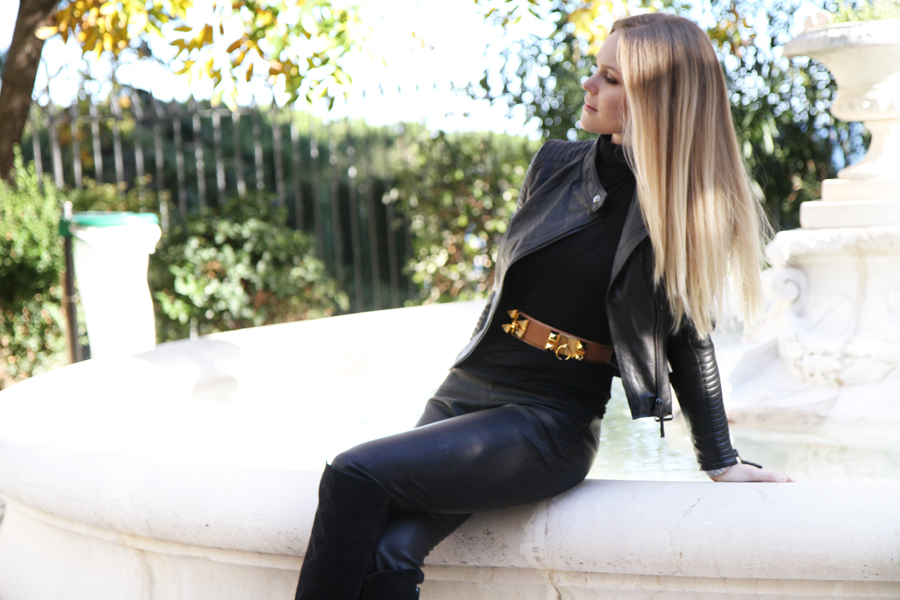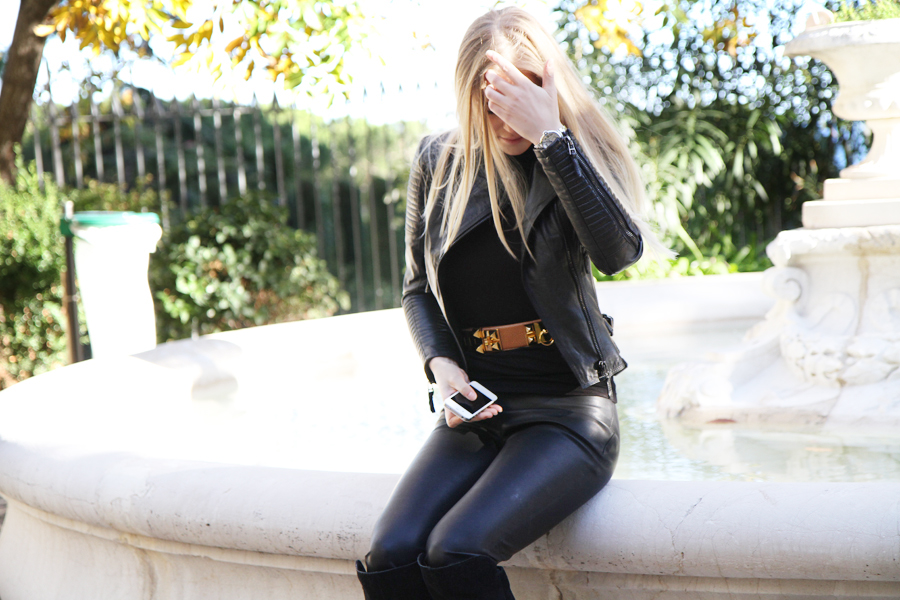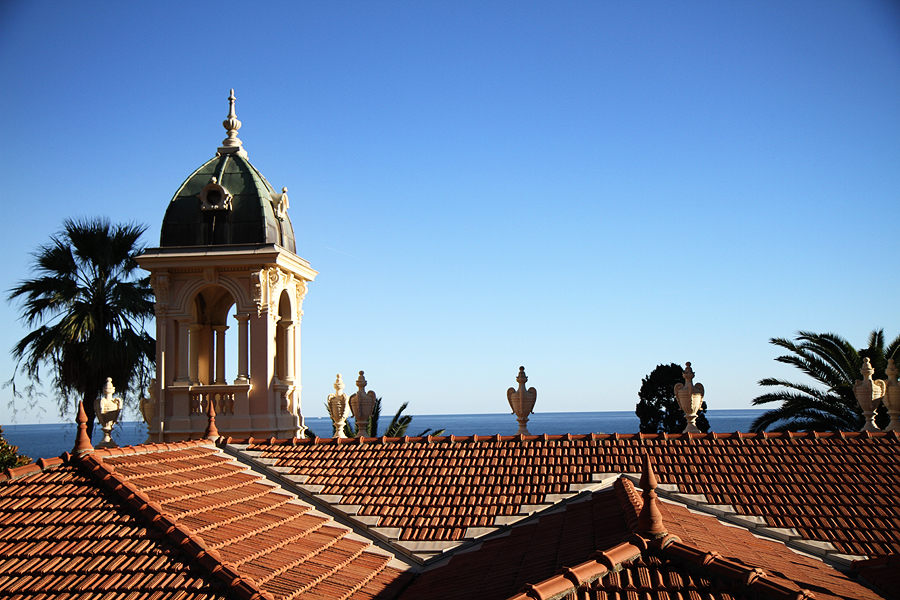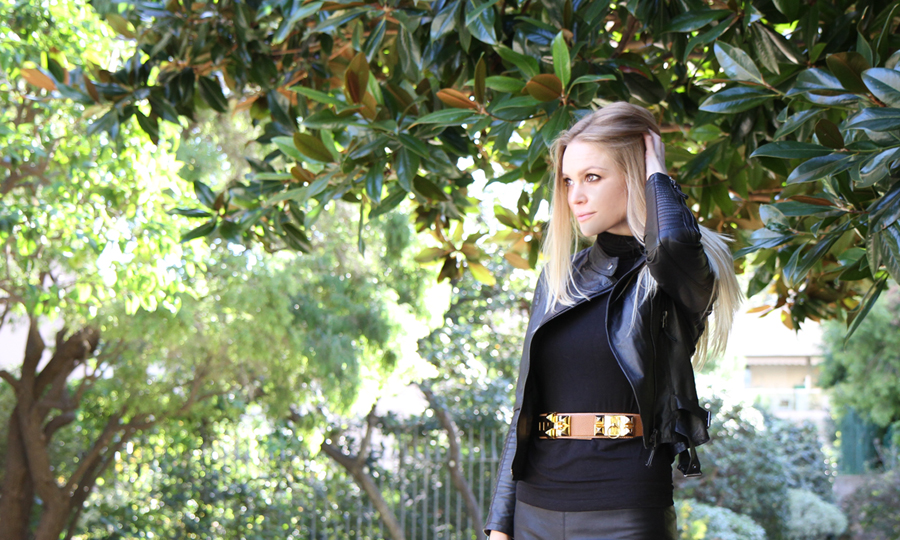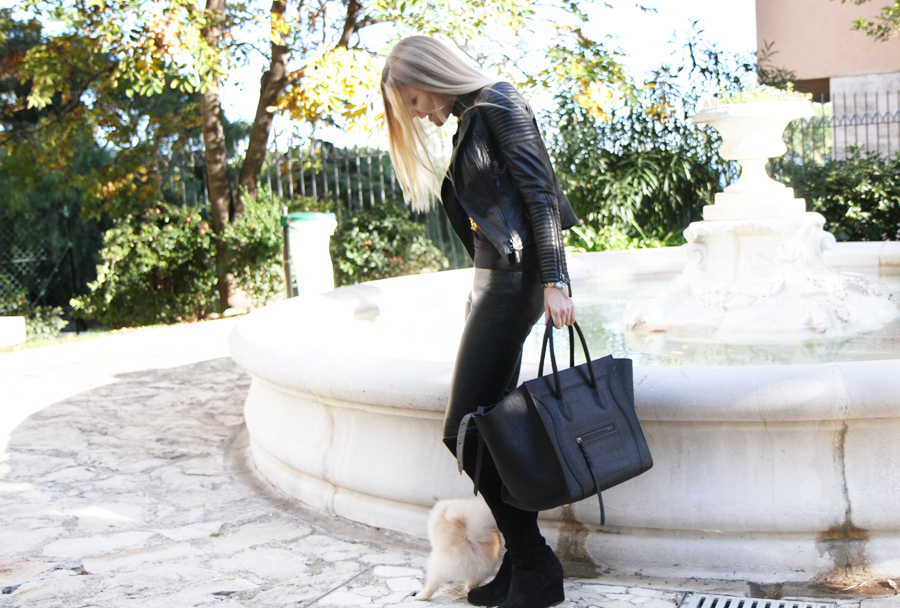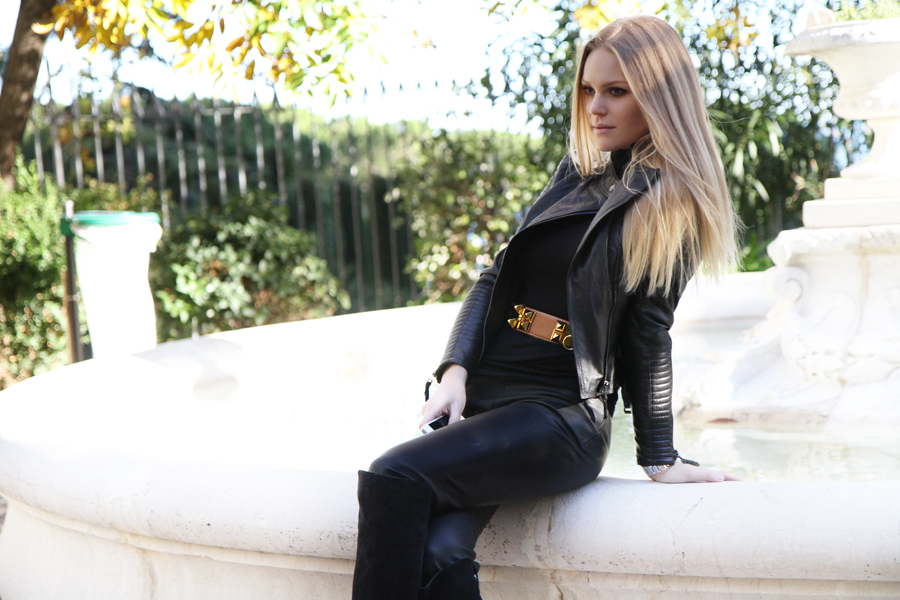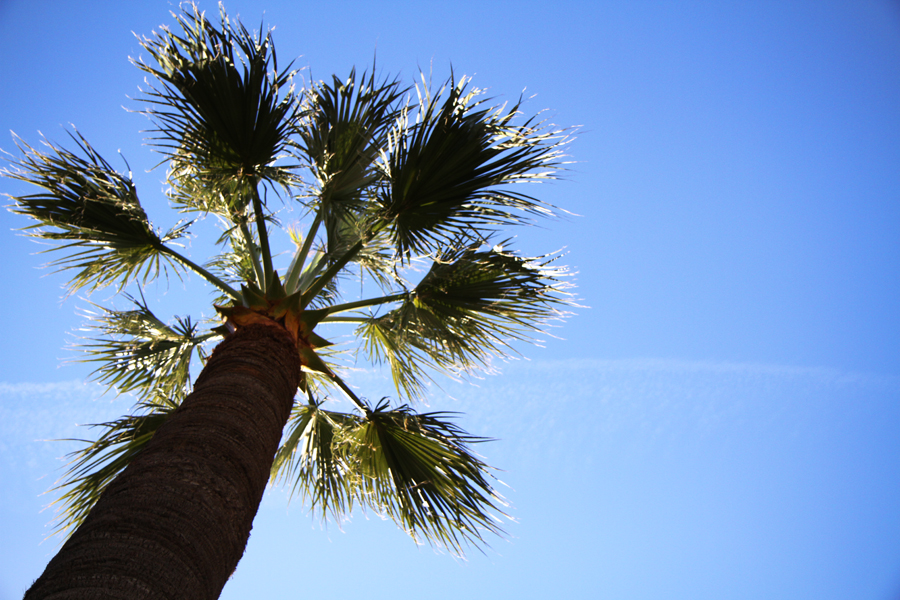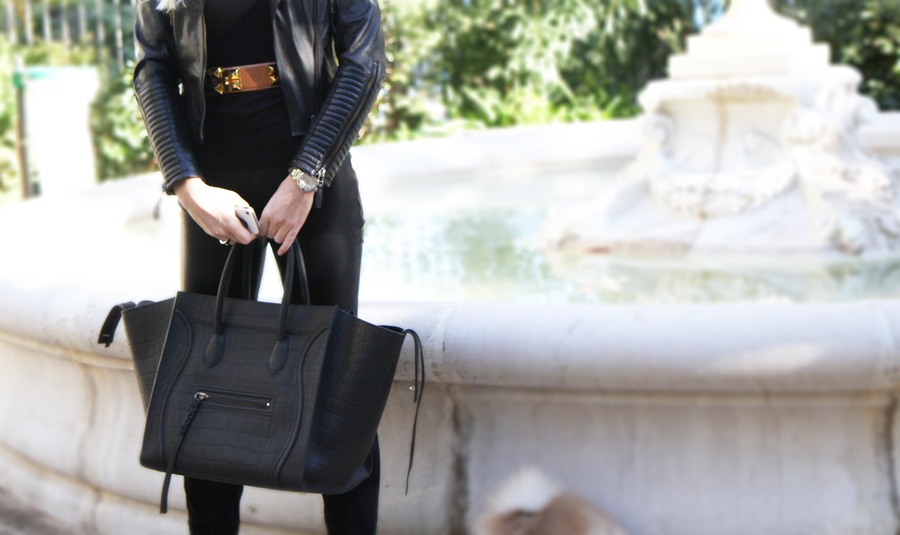 Leather jacket – Zara
Turtle neck jumper – H&M
Belt – Hermés
Leather leggings – AllSaints / – get 25% off selected styles – here
Boots – Carvela – similar here
Bag – Céline Phantom
Watch – Cartier
Ring – Bulgari
Aaaah, this weather is so nice!! :D It's been so lovely recently, and today I even had to take off my jacket while walking Linus. I'm trying to enjoy every bit of Monaco as much as possible before we go to London where I'm sure it will be a bit chillier than here. I can't even imagine how cute Linus will be on his first adventure in the snow, he is one very adventurous and naughty little dog so I'm sure he'll find it hilarious. I think he's reached his full size now btw as he hasn't grown for a few weeks despite his young age. The vet said he matured early which apparently some dogs do.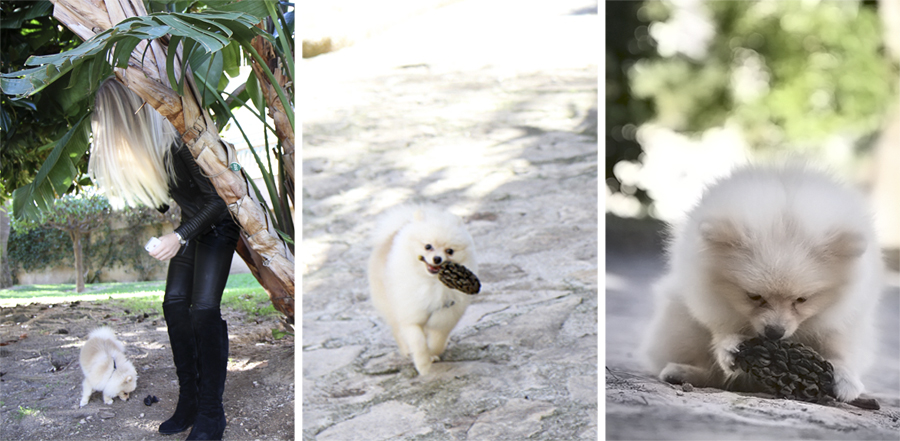 Sorry, did I say dog? I meant a very fury… squirrel! Bahahaha!! It's like taken straight out of Ice Age :D Aw… my little munchkin pie ♥
Hope you're having a lovely day, and don't forget to join todays Christmas Calendar where you can be the lucky winner of a gift card of £75 to be be spent on what ever you want in LookFantastic.com :)
xx C
PS! For those of you who didn't win the calendar contest with In Love With Fashion, I have managed to get a 25% discount code so that you can get the item you really wanted but still for less than what others would have to pay!! Weee, isn't that such a great feeling? To get the 25% off, use the code CELINA25 :)
Same goes for FeelUnique, to save 10% use the code BYCELINA – valid until december 10th.