Important! If you see this post as the last published post, please let me know in the comment section!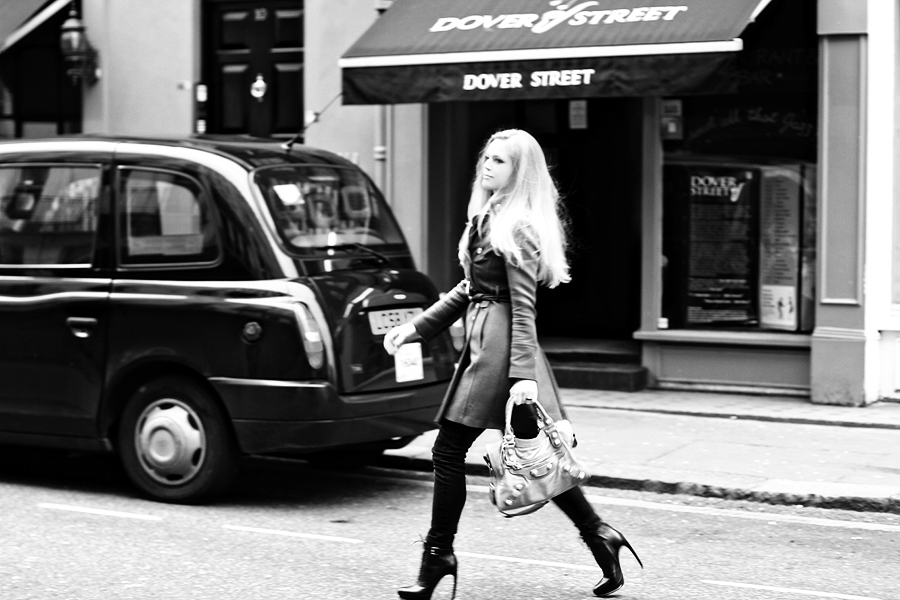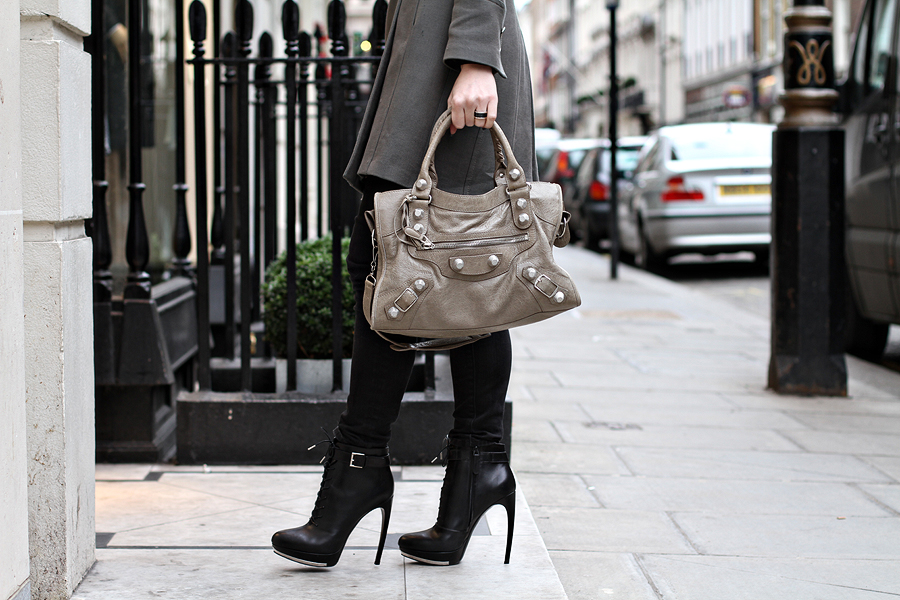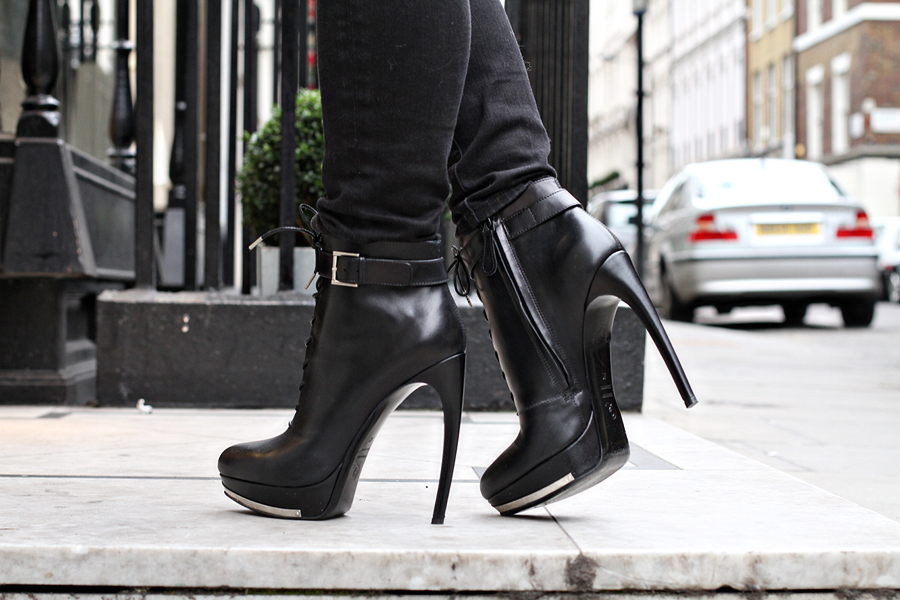 Military coat – Karen Millen
Black skinny jeans – 7 for all Mankind
Boots – Alexander McQueen
Bag – Balenciaga Giant City Papyrus (other colours here, and if you're lucky you can find a flash sale here)
I'm such a creature of habit! I've found two favourite places in London so far, and they are Dover Street and Harrods, and I keep finding myself going back to those two places rather than exploring new ones. Such a shame! I do feel I have a valid excuse for Harrods today though as friends of ours just had a baby so we wanted to get a present. We found the cutest little baby Dior set, sigh, baby clothes are so cute!! We went to see them at the hospital and the baby is so adorable which is strange because normally I think babies resemble old grumpy men – wrinkly and bitter. Next baby will be my sister's, she is due in just over a month, and I'm so excited!! I'm going to see her and the rest of my family in both Norway and Sweden this week. My home town is only two hours away now :D
Now I have to get back to the kitchen, I'm making a delicious salmon burger with spicy mango salsa. Recipe post? It's been a while since I did a recipe post.
Hope you're having a great day! xx