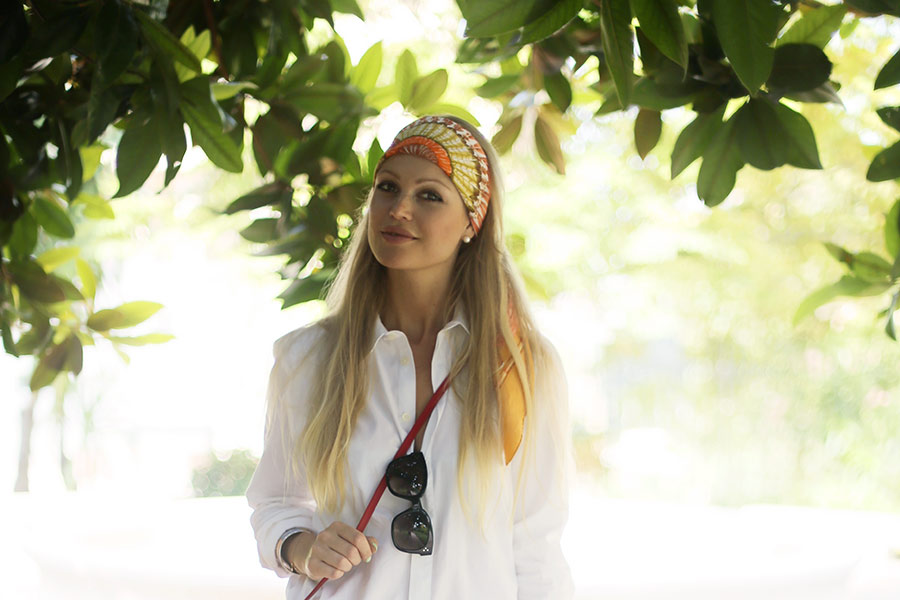 Hi everyone! I hope you're having a great week!
I find myself all wrapped in white again, exploiting summer's vivid green plants and bright rays of sunshine as a backdrop for my stolen crisp white cotton shirt. It's the last outfit with palm trees in the background for a while as I'm returning to Londinium as you're reading this. Hopefully it won't be too long until I'm back, though I'm very much looking forward to be reunited with London's vast selection of restaurants, cafés, shops, theatres and museums.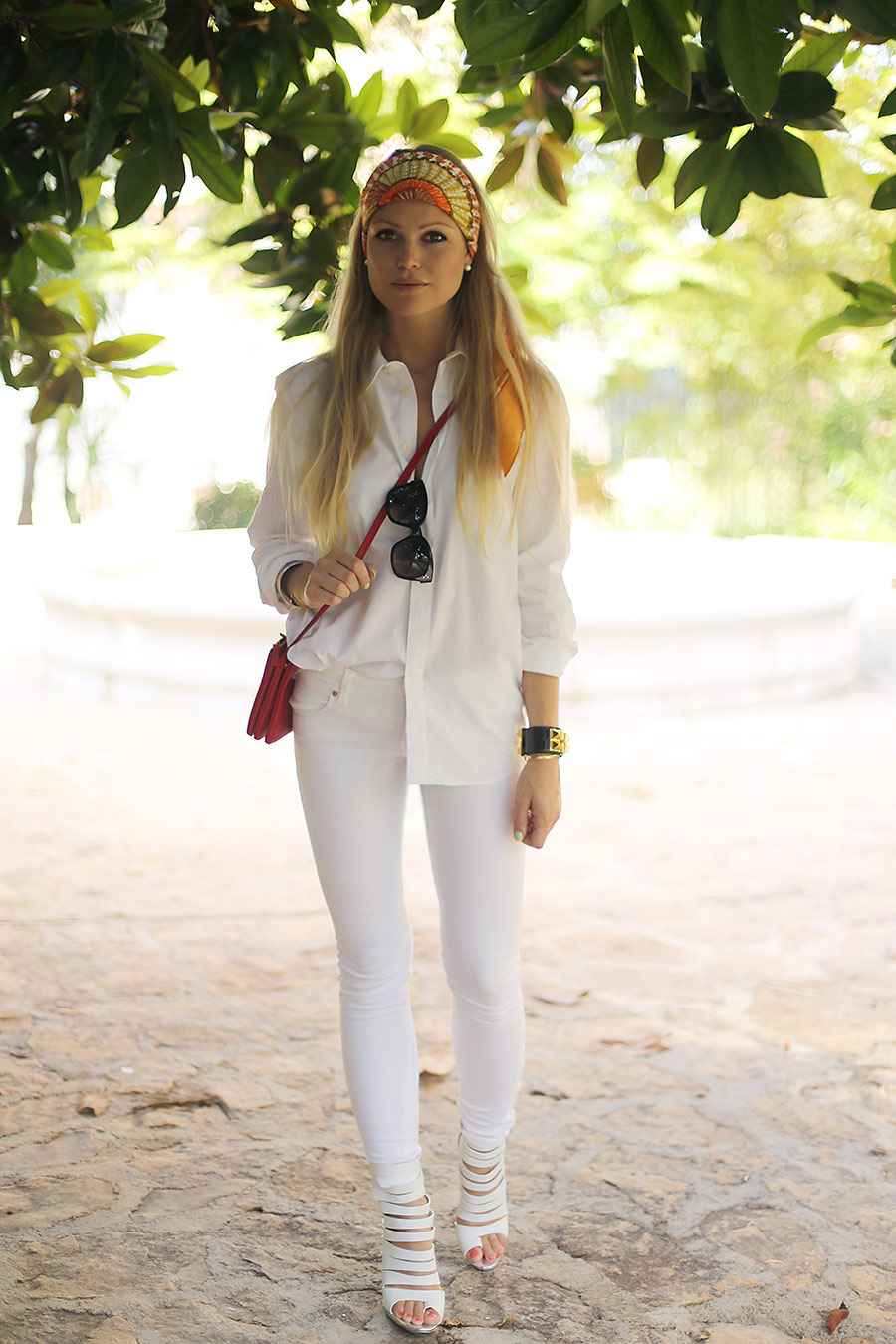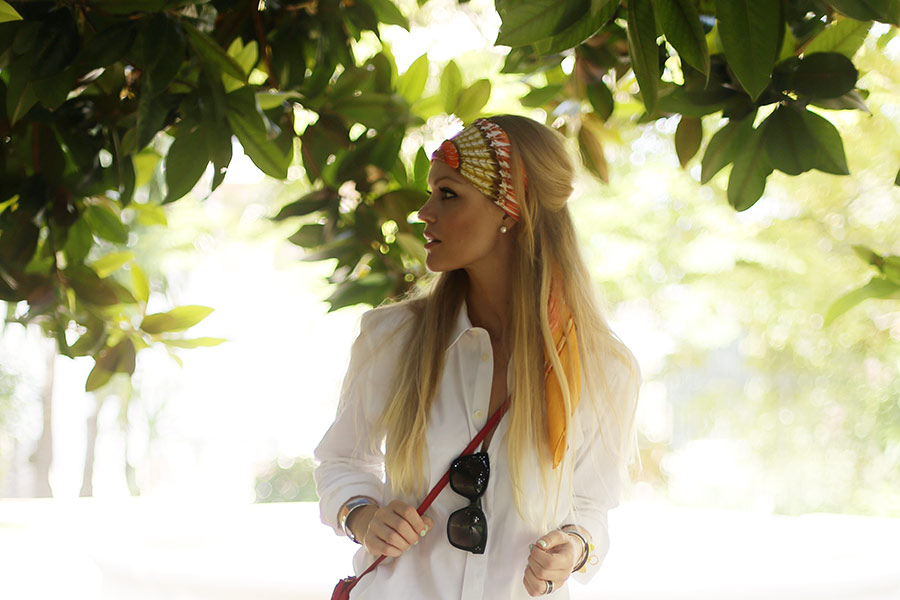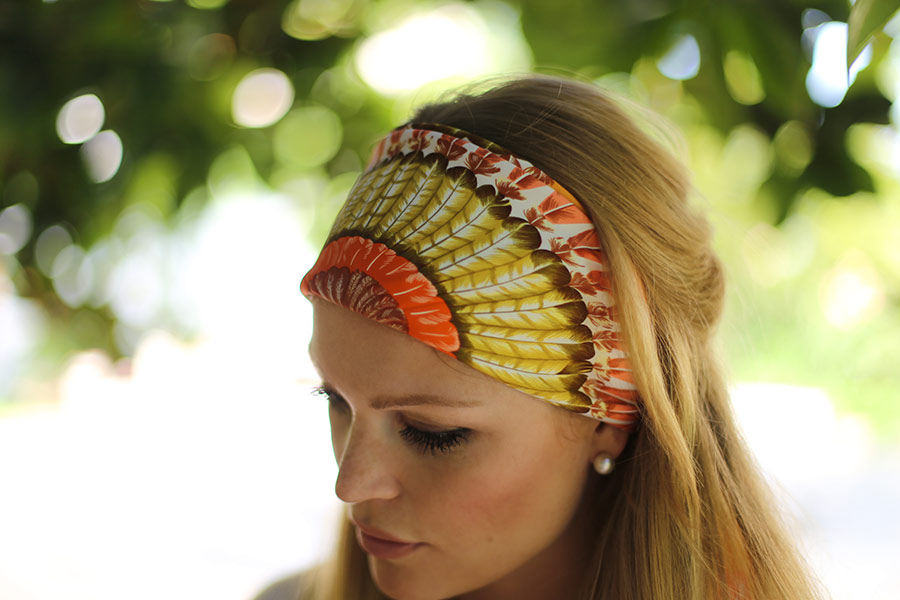 Please ignore that sweaty strand of hair delicately glued to my forehead. How chic. One thing I won't be missing is the ability this weather has to punch any form of volume out of my hair as soon as I walk out the door. My rescue on particularly humid days has been colourful scarves in various shapes around my head. Easy fix, and brigthens up the outfit too.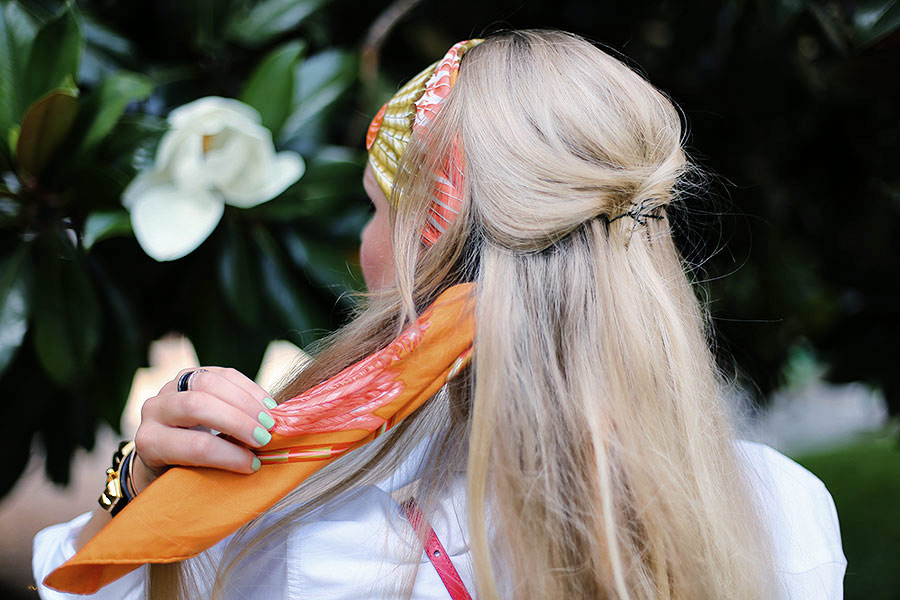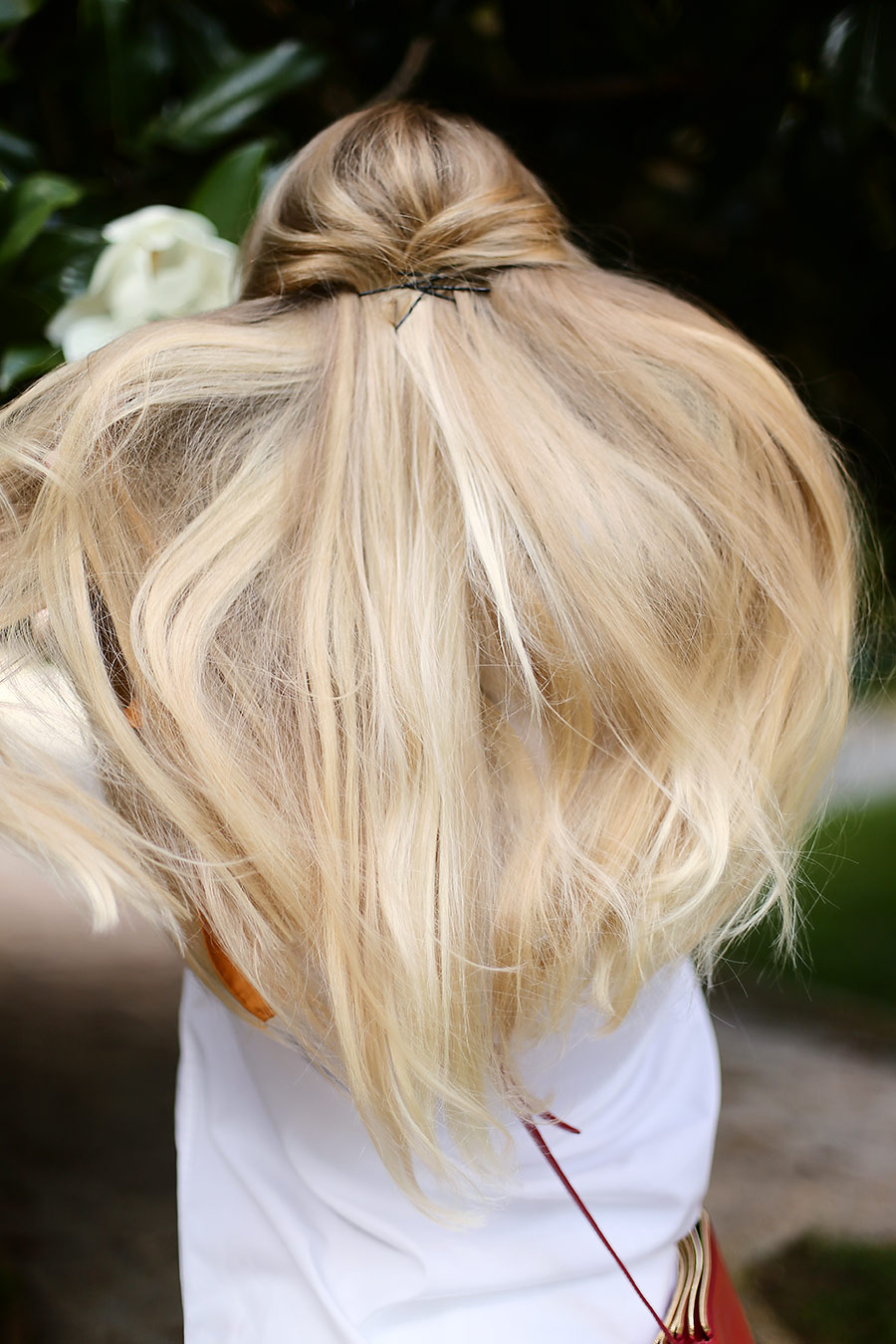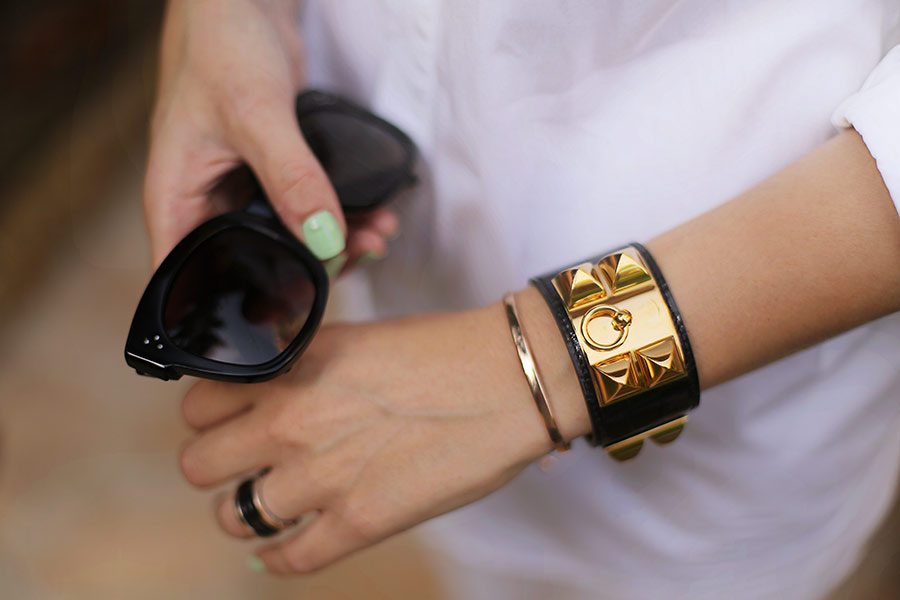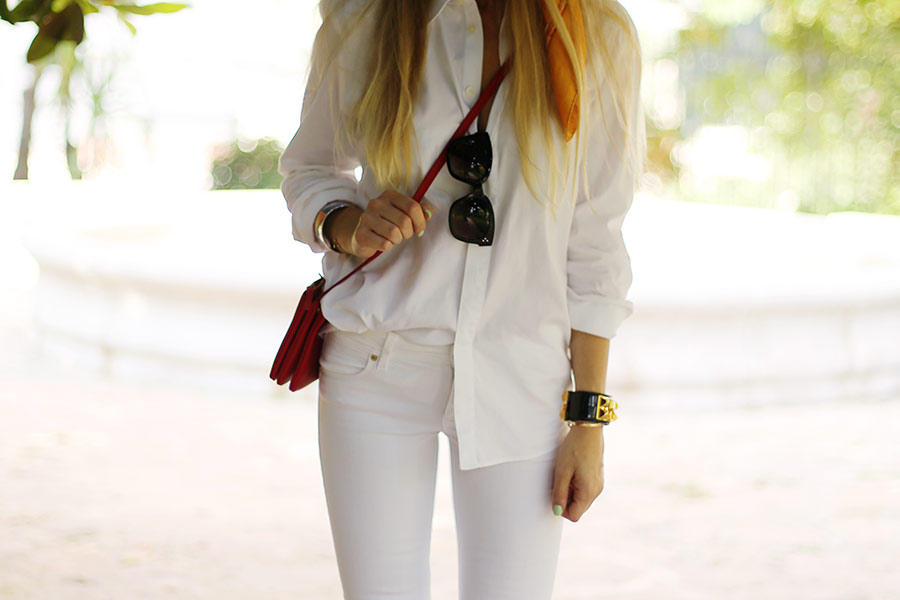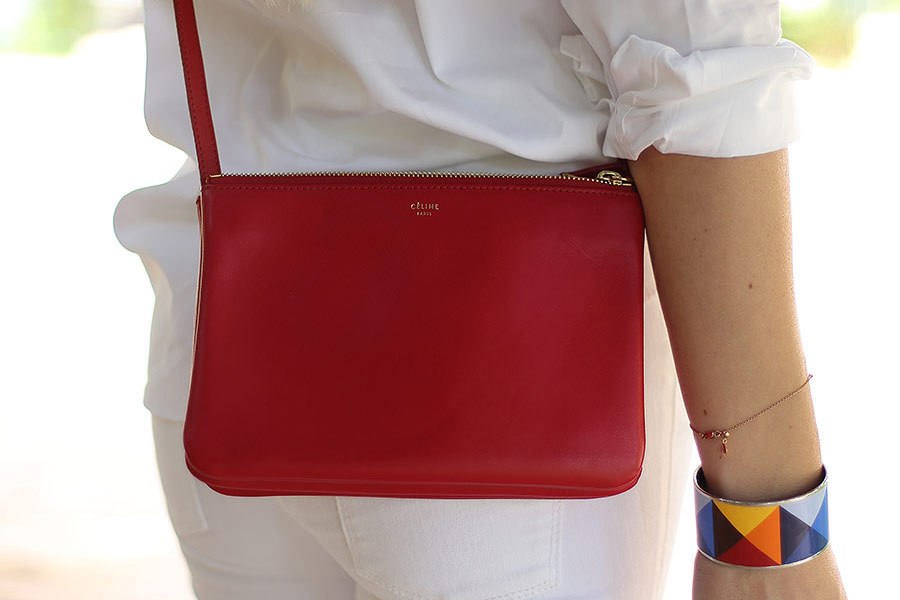 I wore
Shirt – Givenchy, stolen from the boyfriend (similar here)
Jeans – Old (similar here)
Shoes – Christian Louboutin Decoupata (a pair in black here // similar style here)
Bag – Céline Trio (Trio clutch here // this CL on sale is cute too)
Scarf – Hermès (find yours here)
Sunglasses – Céline
Cuff – Hermès CDC croc (red croc here // lizard here)
Bangle – Hermès (same collection different colour and size here)
Ring – Bulgari (same one here)
Rose gold jewellery – Monica Vinader via Net-a-Porter
Pearls – Pinctada (these are cute too)
Nails – OPI Gargantuan Green Grape

On my face
Skin – This foundation // this powder in the t-zone
Eyes – This mascara // this eyeliner
Lips – This lipliner in "Subculture" // this lipstick in "Creme d'nude" (see a tutorial here)
Cheeks – This highlighter (Lightscapade) // this bronzer

 PS. Remember the vinyl Hermès Kelly beach bag I wore in this post? I just found one here if you're interested! X