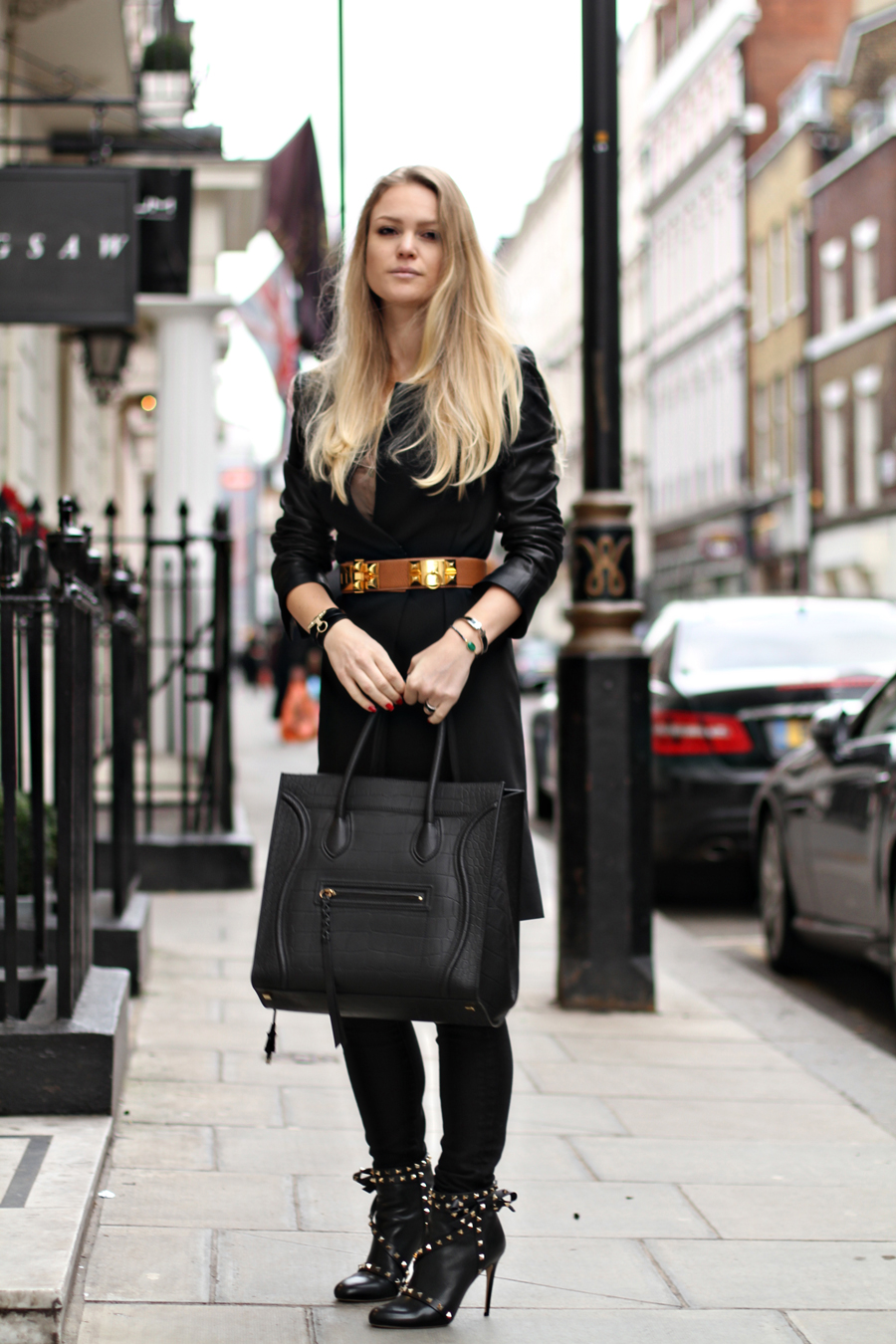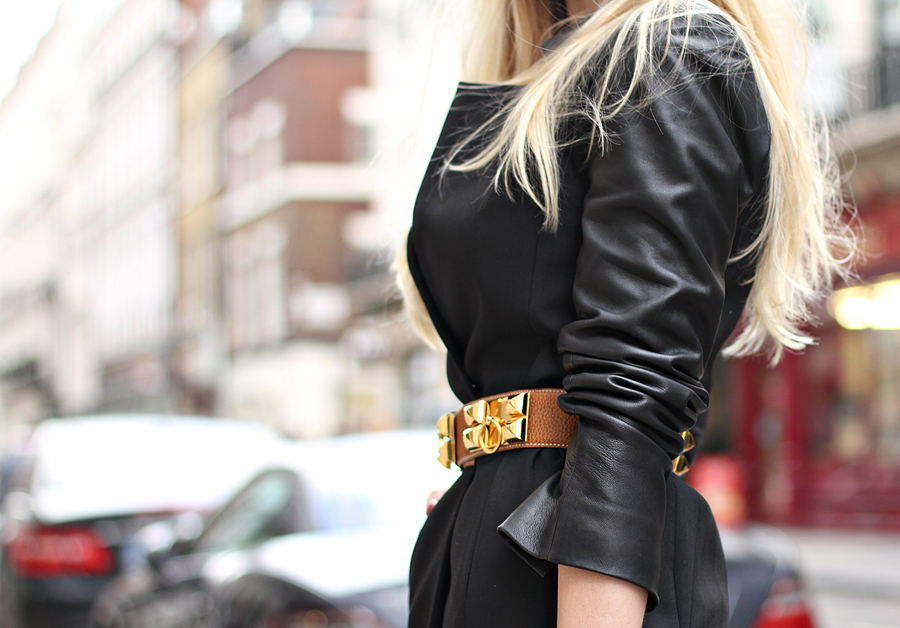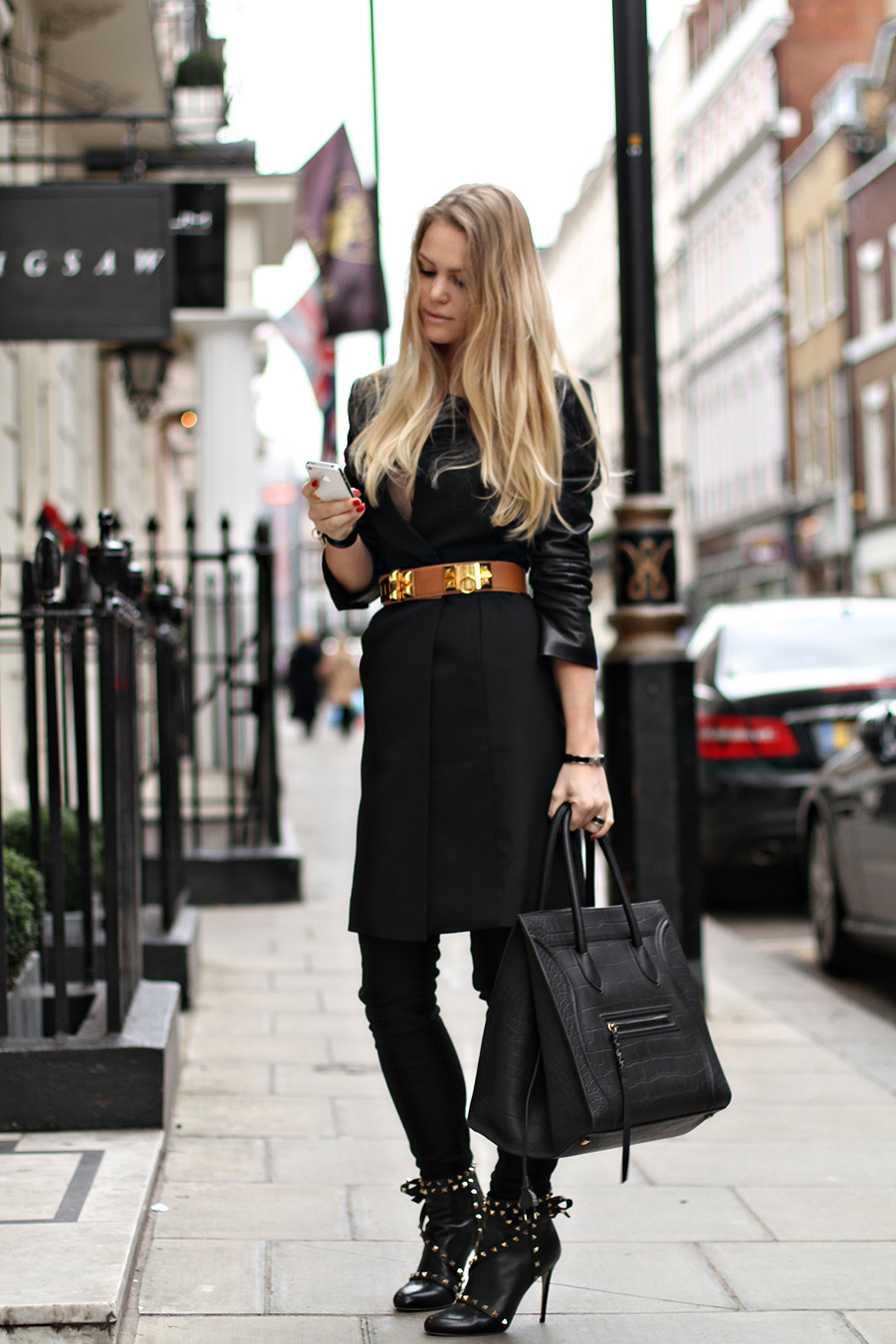 Coat – Hervé Léger
Shirt – Zara
Jeans – 7 for all Mankind
Boots – Valentino
Bag – Céline
Belt – Hermès
Bracelets – Givenchy, Hermès and the last was a gift from James' sister ♥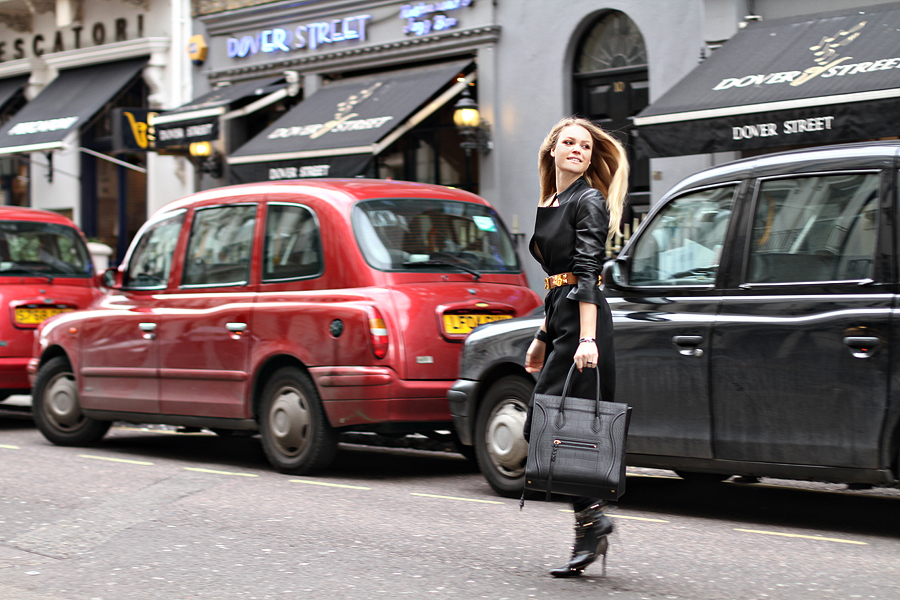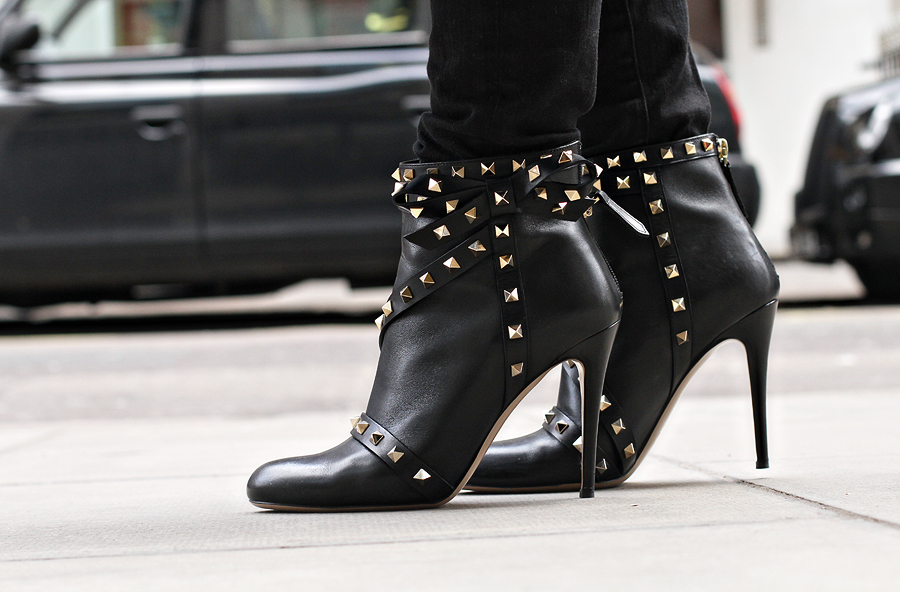 Happy Saturday everyone!
The photos above were taken on the way to the Arts Club, and right across the street of the Arts Club is a shop called Dovers Market which is one of my newly found pieces of heaven! Alaïa, Mary Katrantzou, Peter Pilotto, Saint Laurent, Christopher Kane, Alexander McQueen… the list goes on. It's an amazing mix of brands, and the sale that has been has been great too. Worth checking out if you're in London. Ask the cab driver to take you to the end of Dover Street, the end by Ritz. You'll find it just passed Acne and McQueen, and once inside you want to go down the stairs.
Right now I'm at the Arts Club having an English afternoon tea, it's really lovely. A bit unhealthy, but really lovely! I would share so many photos with you, but no photos are allowed :/ I'm incredibly tempted to try anyway, so pop by later today as I might be able to snap a few. We love being sneaky, don't we? ;D
Hope you're having a great day! xx