Today James and I went shopping. It was unbearable to sit inside on the computer so I convinced James he needed some new shorts, which he actually did in faireness. We also picked up James's watch at Bulgari, had lunch and enjoyed the sun. Monaco is packed with tourists already, I think this will be a busy year. It would be nice if more prople came to visit Monaco I think, it's such a gorgeous place. Look at the Casino today: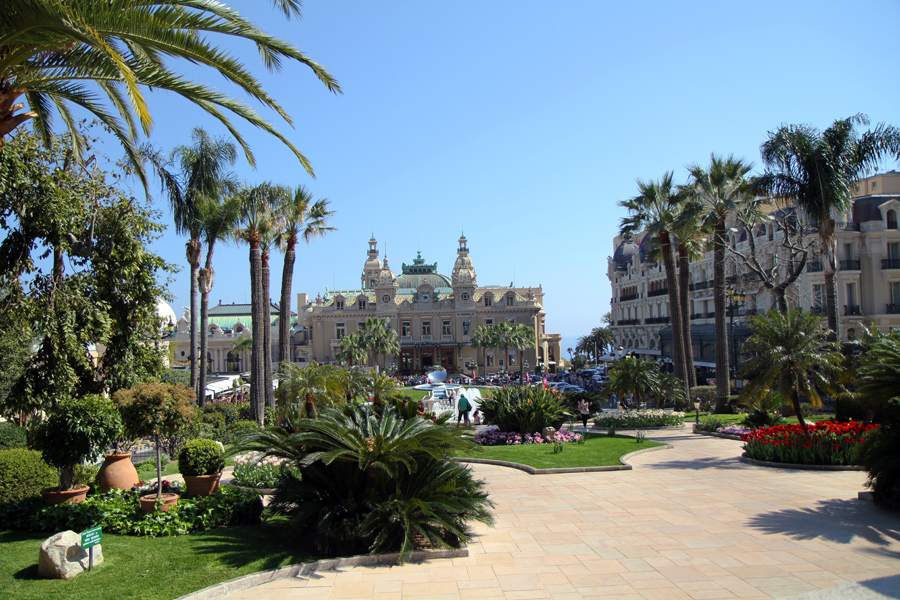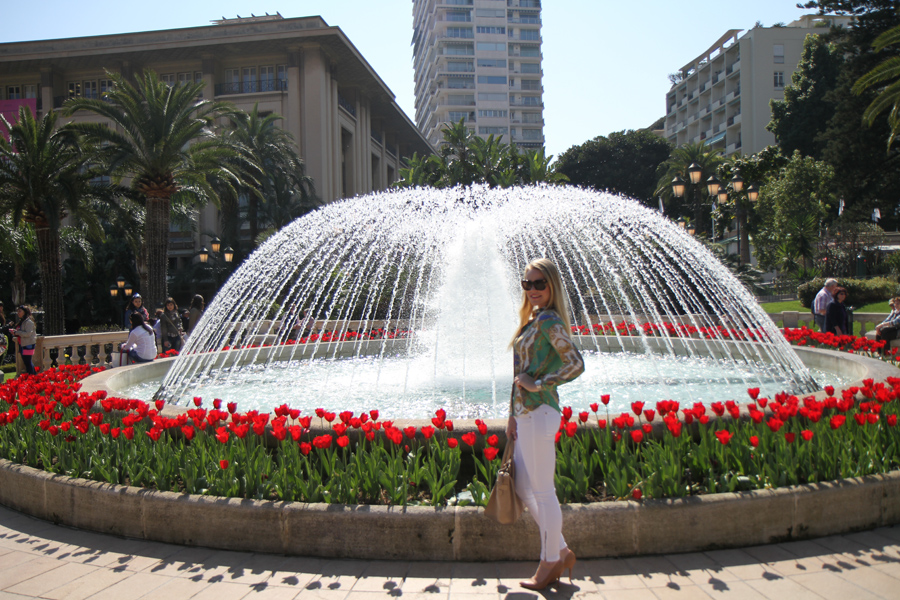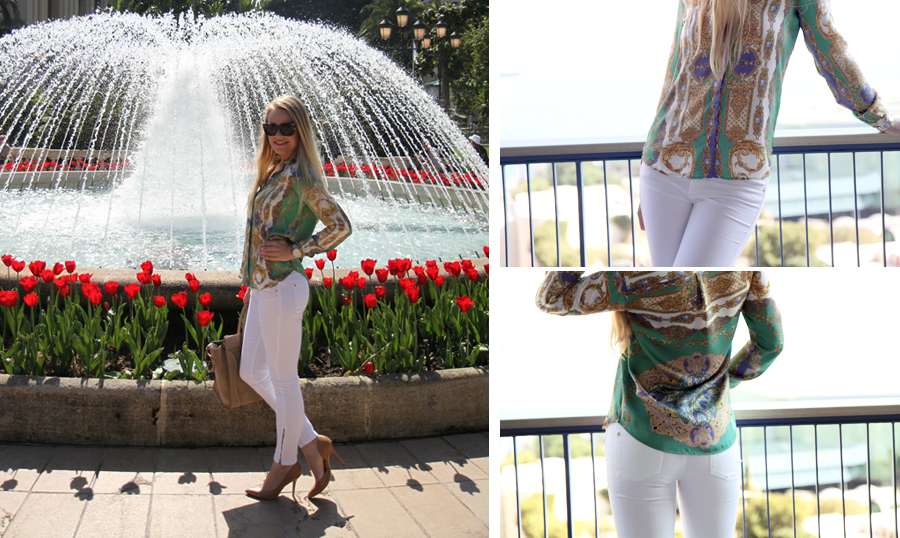 I'm wearing Zara from top to toe today, minus the handbag which is from Celine. I love this shirt, such beautiful print! A girl actually came up to me and aksed me where I got it, that is always fun! :)

What do you think about the new design of the blog? I changed it a little bit. Change is good :) I was inspired by another blogger who just recently changed her design so that the pictures became bigger, and it's so much nicer to look at I think. What do you think?