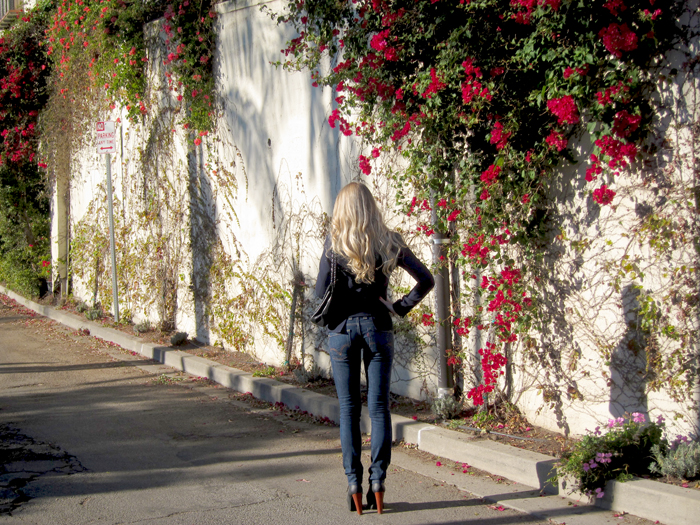 We ordered a taxi to take us to Barney's and as we were waiting outside the house, I managed to squeeze out a huge amount of white lip cream all over my mouth. At the very same time, one of those awful tourist busses came by hoping to scoop a celebrity (there are plenty of them around this area). In pure reflex I turned around to get rid of the weird looking funky stuff without having a bunch of people staring at me, while James spots the taxi and walks over to wave it over.
The bus stops as it obviously looks like I'm hiding from the cameras and James is saving me with a taxi. Next the guy who drove the bus pulls out his very loud microphone and screams out questions and if I could turn around for photos while everyone in the bus were raping their cameras.. at this point the taxi had driven up so I just kept up my awkward and untrained thing with hiding as I imagine it would be far more embarrasing to look up and reveal I'm not the one they were hoping for which inevitably would look like I was pretending I was a celebrity. I felt so stupid when I got into the taxi, James was like "what the hell are you doing?" haha.. Oh well, next time I won't turn my back ;)
OOTD: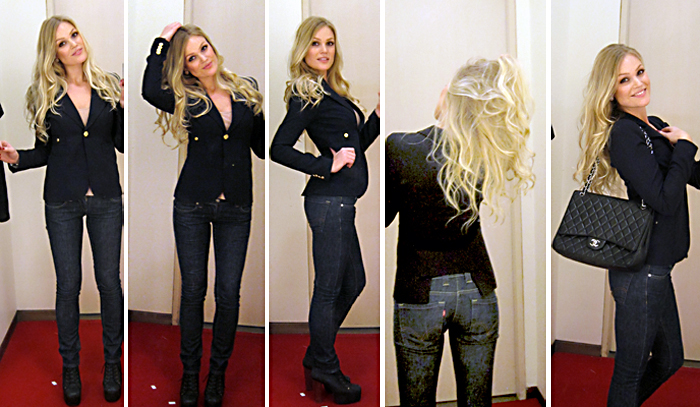 Blazer from Smythe, jeans from Levi's, blouse from Zara (no surprise there), Lita shoes from Jeffrey Campbell and handbag from Chanel.
Barney's:
It was actually a lot less nice clothes on sale than I thought it would be so I ended up in the non sale part which kind of defeats the purpose of going shopping this time of the year I guess, but you know..
Anyway, I found one pair of really nice shiny skinny dark blue jeans from Vince, a super nice nude coloured tank top from Alexander Wang and two of the softest t-shirts with the perfect v-neck from Splendid.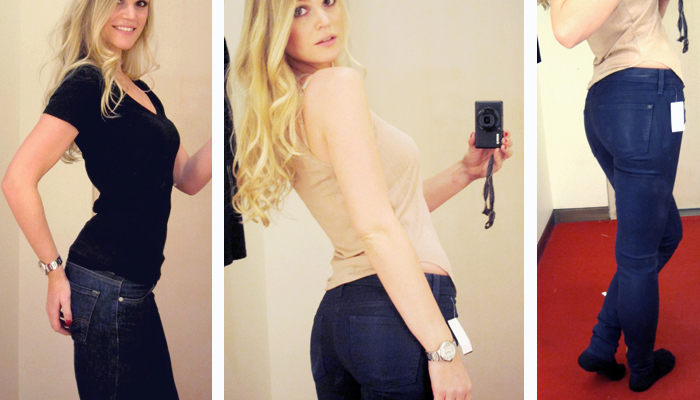 I love L.A!! :D I hope you're all having a lovely time, thoughts goes out for everyone suffering from the awful weather going on in the north of Norway at the moment.