We have arrived at the beautiful 5 star luxury hotel Claridge's where stars, socialites and the crowned heads of Europe have come for over 100 years. Gordon Ramsays restaurant is located in the hotel, and the shopping streets are only 2 minutes away. I couldn't be happier!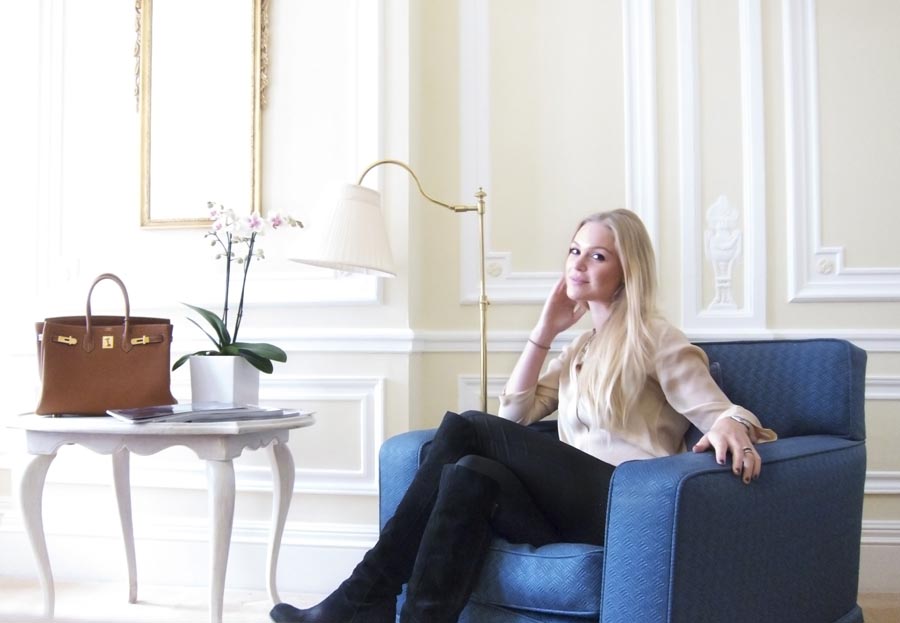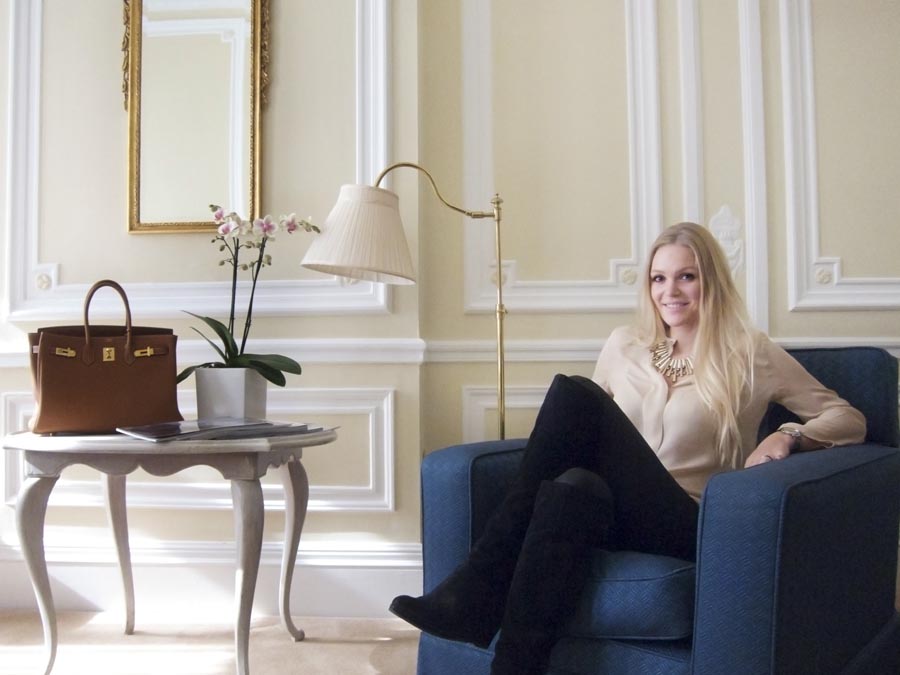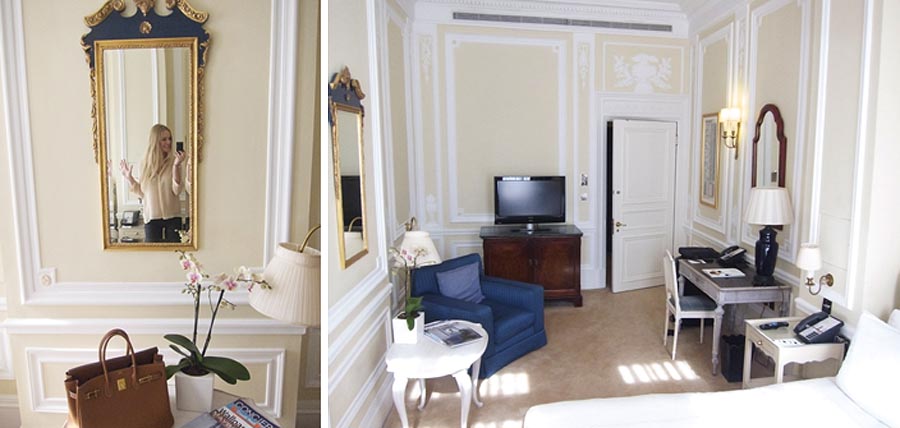 LOVE, LOVE, LOVE the high ceiling and the beautifully decorated walls… Sigh, I could live here for ever.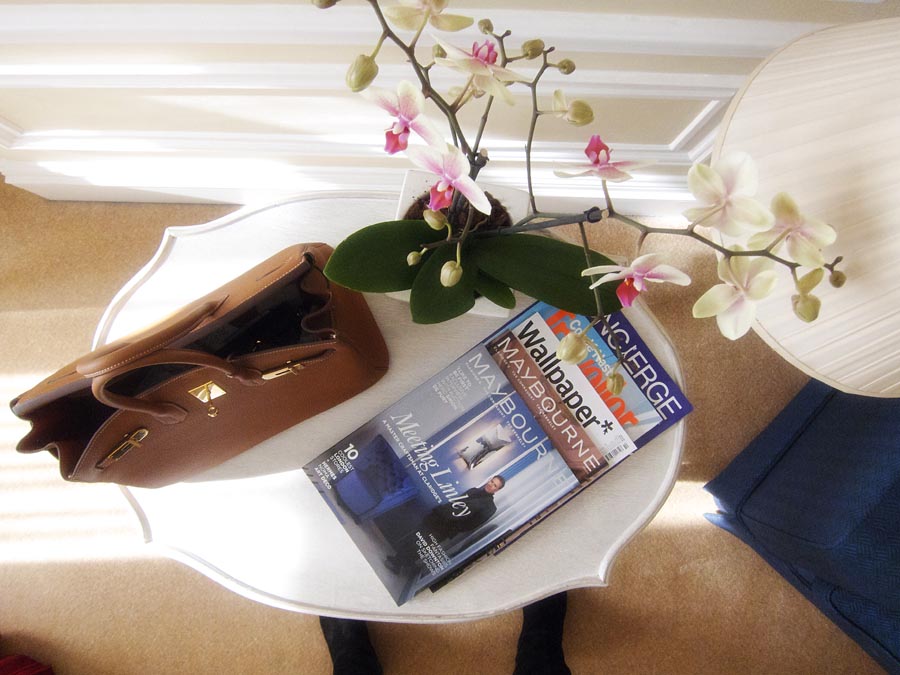 I have an art show to attend in an hour, but I can hear the shops are calling my name so I might run out for a quick shopping spree first. Weeeeee :D
Hope you're having a nice day too!! Talk later :) xx
Nota bene! Sorry for the noisy and blurry photos, the camera I'm normally using is broken so I'm using another one in the meantime. Hope it's not too bad.