Hi lovelies ♥
Happy Valentine's day, and happy birthday to my sister who turns 30 today – woohoo!! :D
Hope you've all had a great day so far. James and I decided to not do gifts this year, although he failed because he turned up with flowers but a little bit of romance is ok I guess. The point was more that we wanted to focus on spending some quality time together instead. We decided to get dressed up and celebrate the day as was intended back in the days when announcing ones love for another wasn't chained to spending lots of money on gifts. I slipped into my newest Alexander McQueen dress and curled my hair with hot rollers (the old fashion way), while he stepped into his suit and didn't shave (I prefer a couple of days stubs).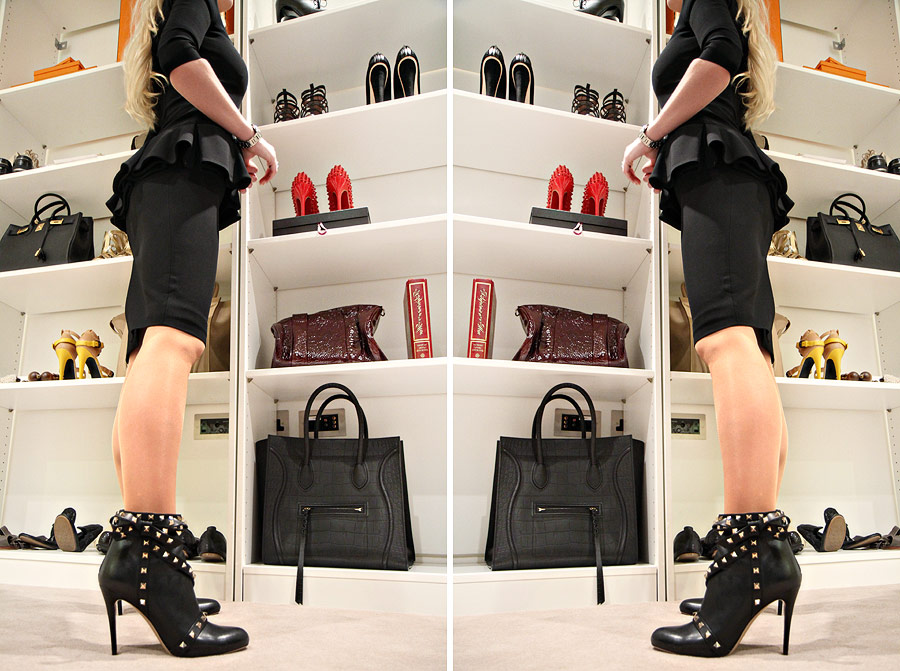 Here is a little sneak peek at part of the dressing room. It's not finished yet as you can see. Where the gaps are we're having glass shelved made so it will be a full wardrobe once it's finished. I think the carpenter is coming in tomorrow to measure it all up, so hopefully it won't be long until it's finished. Then I'll go back to Monaco and collect some more clothes – I really miss my clothes!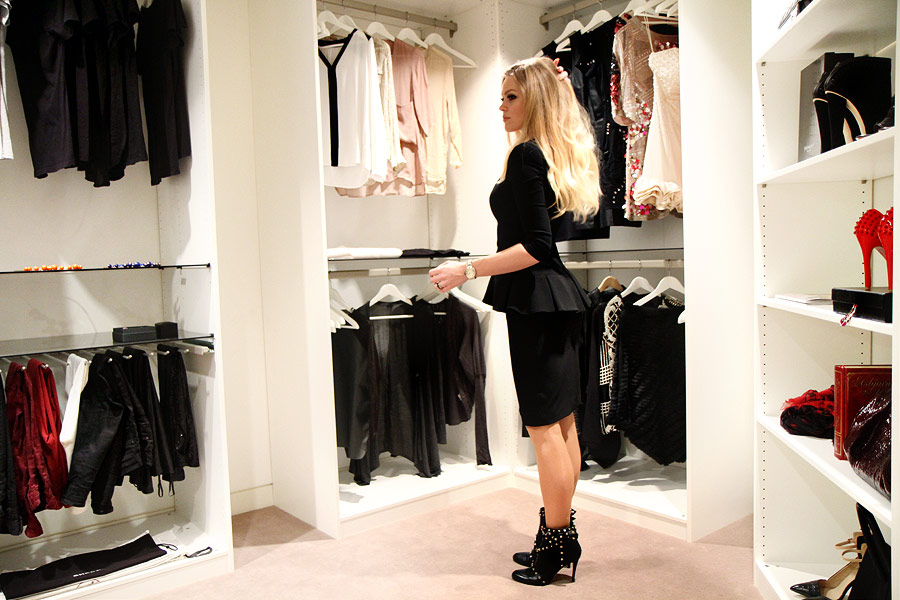 As always before I leave I had to take a last glance at other options incase I missed something that would work better ha ha, anyone else who does that? :) *Little-miss-indecisive*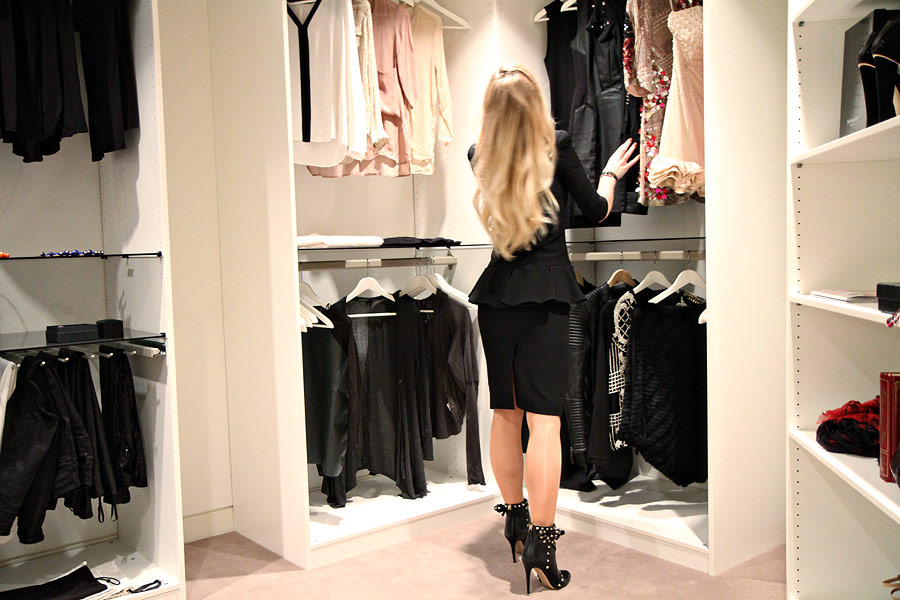 Get my look:
The dress is sold out, but I found three quite similar dresses – here, here and here. I wore the dress with Valentino rock stud boots, my new favourites booties :D You can find them here, and similar ones here and here.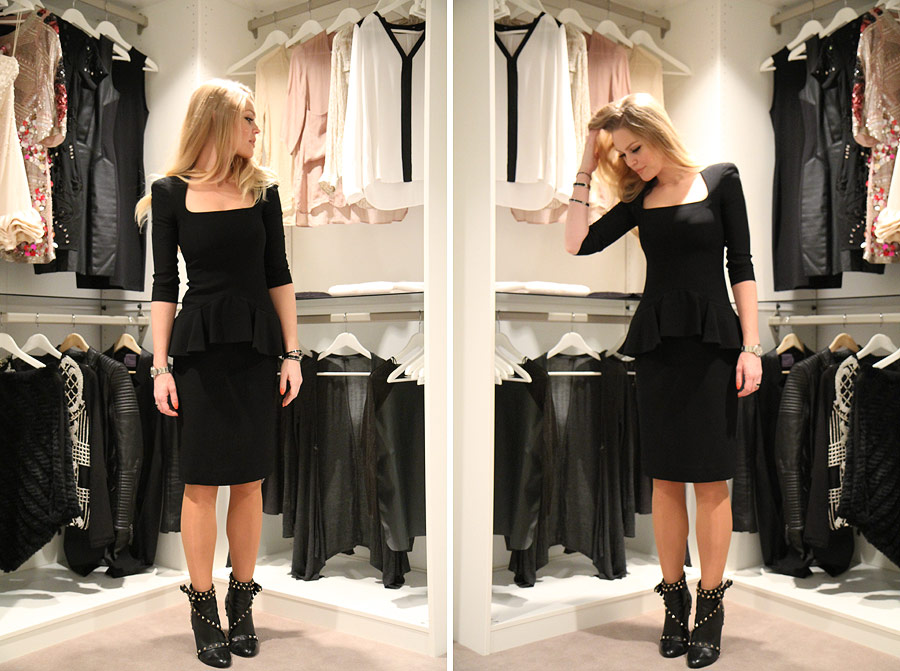 After getting ready we went to Heston Blumenthal at the Mandarin Oriental. We had so much food that I was worried my new and very much loved dress would rip apart, at one point I was actually sure it had and asked James to check the back. I mean, can you imagine the walk of shame out of the restaurant?? Ha ha.. Luckily it was all fine :) I took lots of photos but I won't show them until tomorrow because now.. drumroll.. we're going to PAINT! Yup, we're going to change into something a little more comfortable and then we're going to paint in the style of Jackson Pollock which basically means paint splattering. We went and bought canvases, paint and brushes after the lunch so we're all set. It's going to be magnificent because we're both really big competitors and I just know we'll end up secretly competing – should end up with great paintings though ;D
I will report through instagram if you're interested in seeing how it's going, and then I'll post pictures from Heston Blumenthal tomorrow. Lots of love to you all! xx