Thank you so much for all your kind words on my outfit yesterday, both here on the blog and on Instagram, you are the sweetest readers! ♥ I hope you all had a great day yesterday. As promised I've put together the best pictures from our date night at Heston Blumenthal's restaurant "Dinner" at the Manadarin Hotel in London. The restaurant not only serves delicious food, but the thought is to renew ancient British recipes and use modern techniques to bring them to life with Heston's usual flair, of course.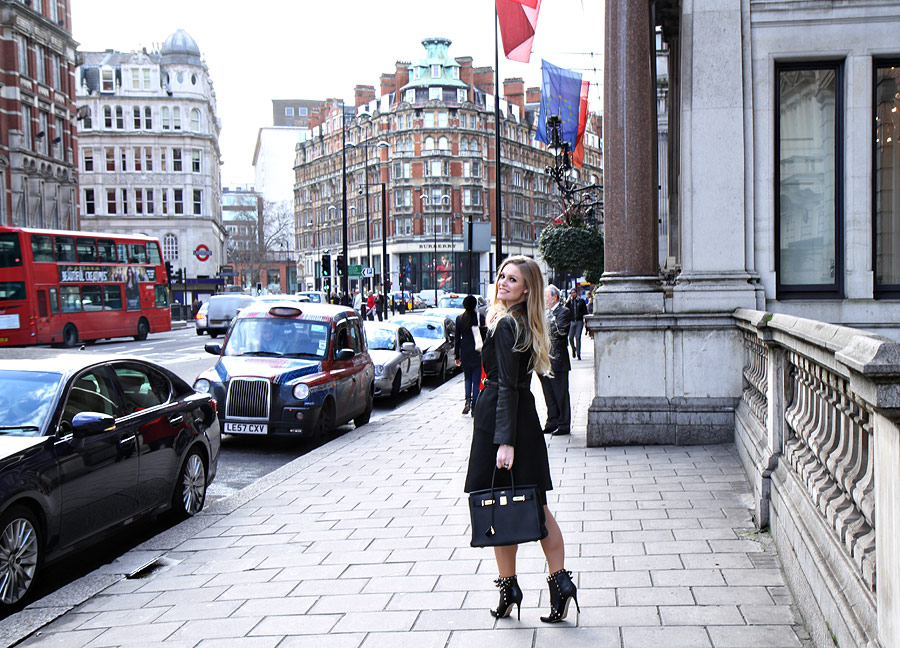 After a quick drink in the bar we were given what must have been the best place in the restaurant, a seat with a view to the kitchen :D It's incredibly fun to watch them work and fire was all over the place several times (purposely, not like when I have fire in the kitchen…).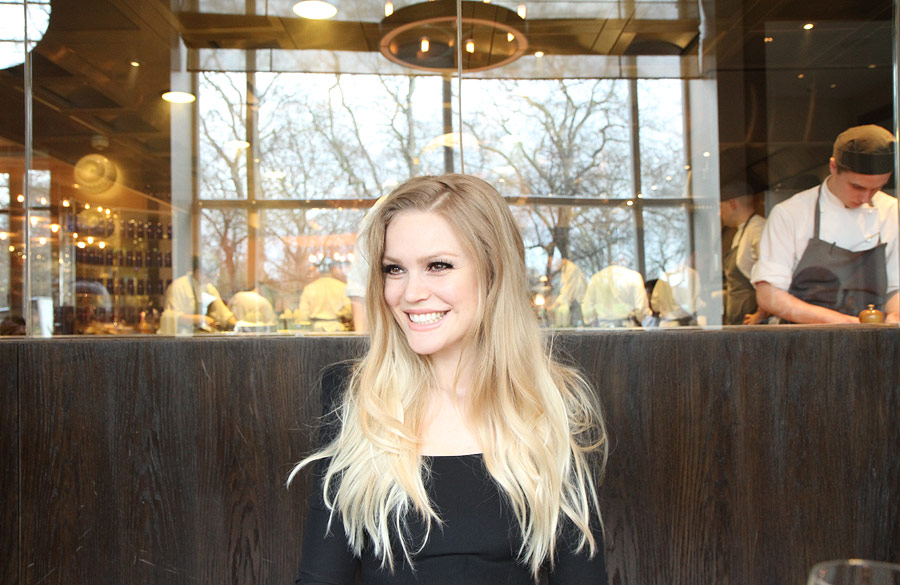 Someone's very excited…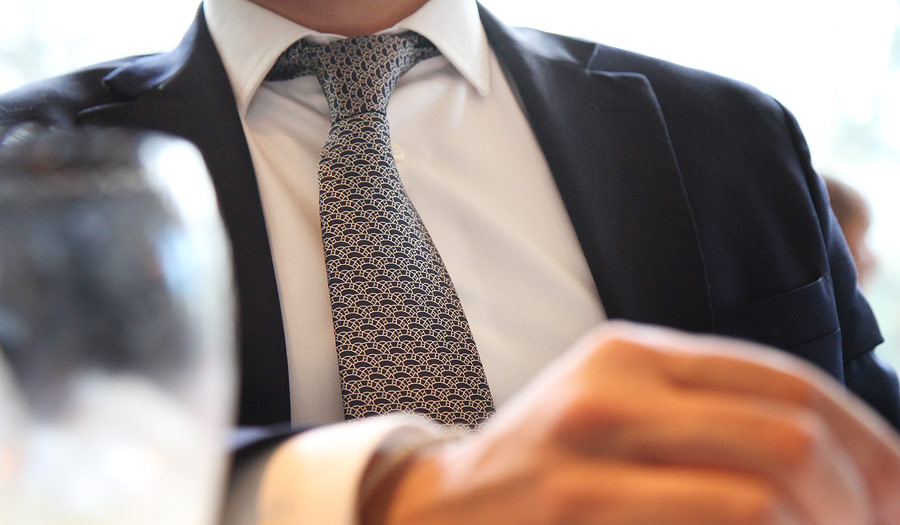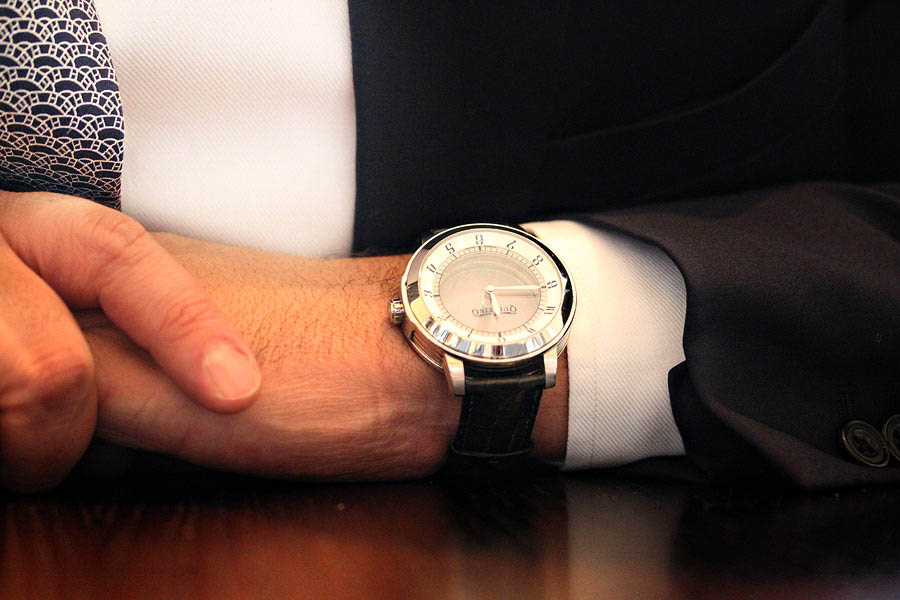 Looking sharp. James wore one of the new Hermès ties I got him for Christmas ♥ Isn't it beautiful?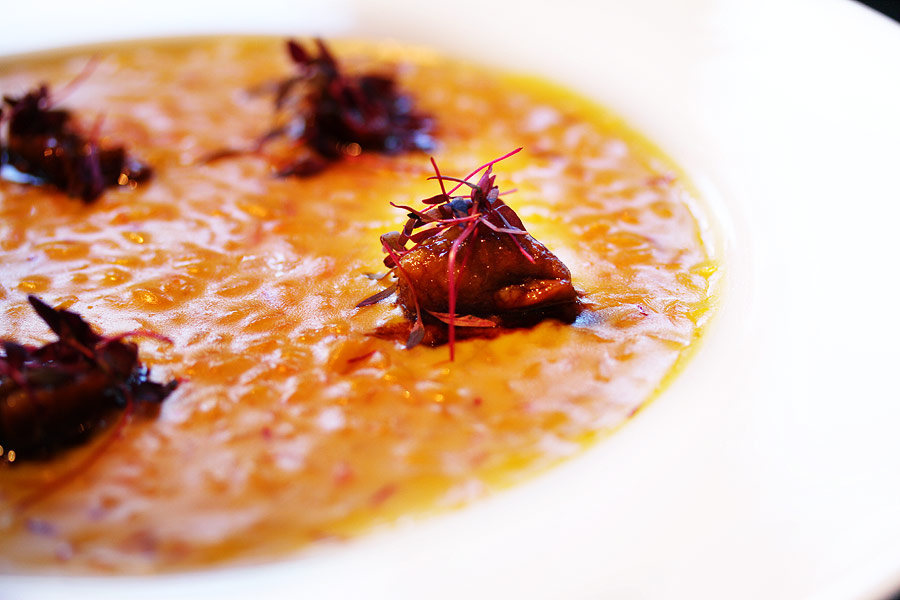 To start we shared a "Rice and Flesh" which was out of this world. I'm a big sucker for saffron so serve me anything with saffron and I'm all yours, but this was exceptionally good. It was a saffron risotto with tender little calf tails. Brilliant.
We also shared a Hay Smokey Mackerel with Lemon salad, gentleman's relish & olive oil, which was lovely as well. Notice the details on the plate, it's little wonders of food art.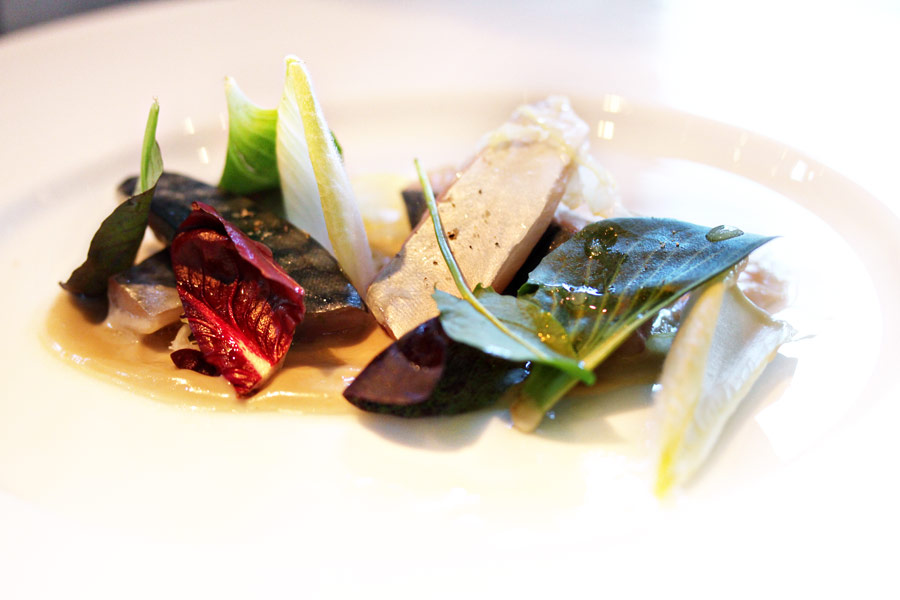 As a main I chose Cod in Cider with Chard & fired mussels which was buttery soft and melted in my mouth. It was beautifully done!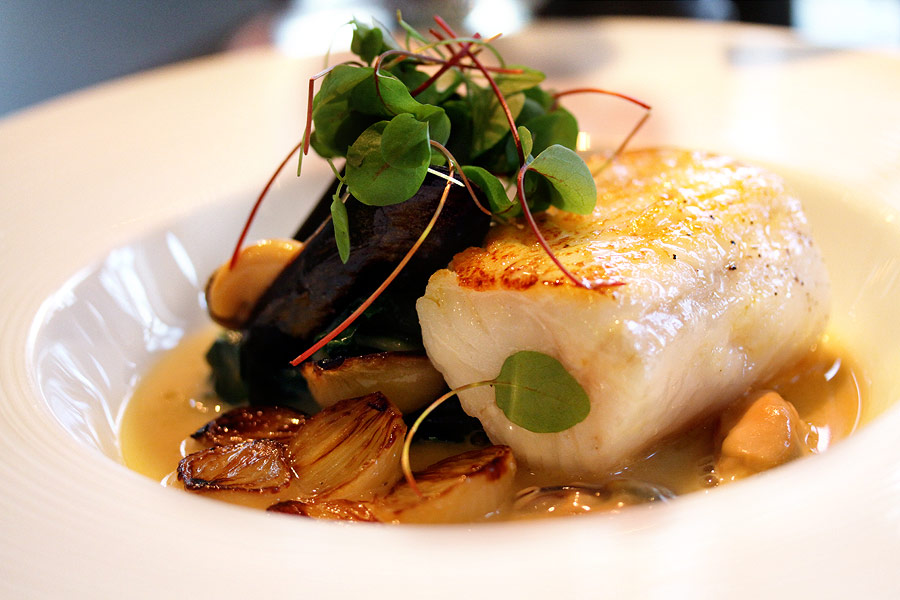 Served to the other side of the table was one of the best steaks I've ever tried, the Hereford Ribeye. With the steak James got triple cooked fries which were so yummy I didn't even get to snap a photo of them before they were gone. Triple cooked means a start of boil, then brought to fry and then finished off in the oven – crispy on the outside and soft on the inside.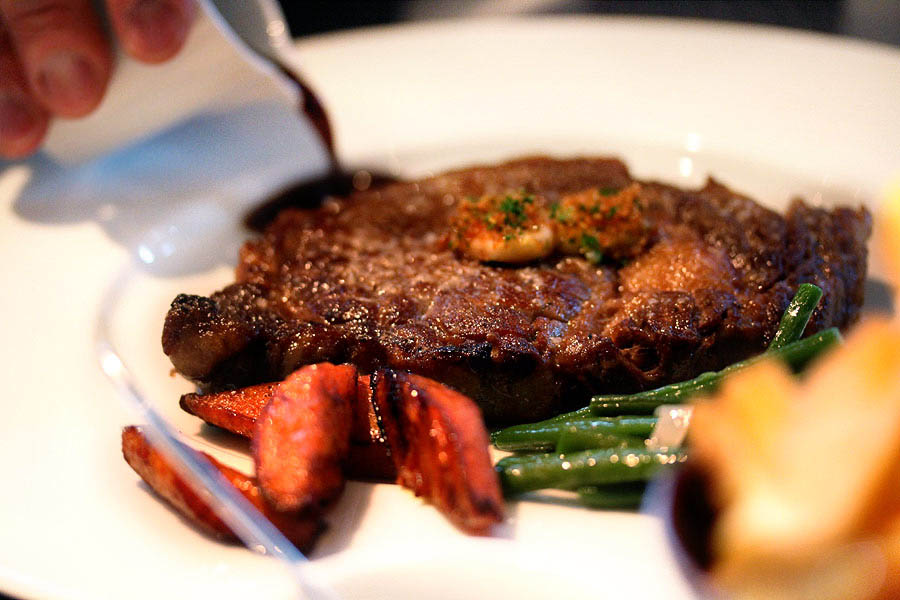 When it was time for dessert there were no question about what we were going to have. James is the biggest ice cream fan on the planet so the liquid nitrogen ice cream invented by Heston Blumenthal himself was the obvious choice. I promised our lovely French waitor I would make a gif of the process so you readers could see the cool process properly.
First custard is poured in..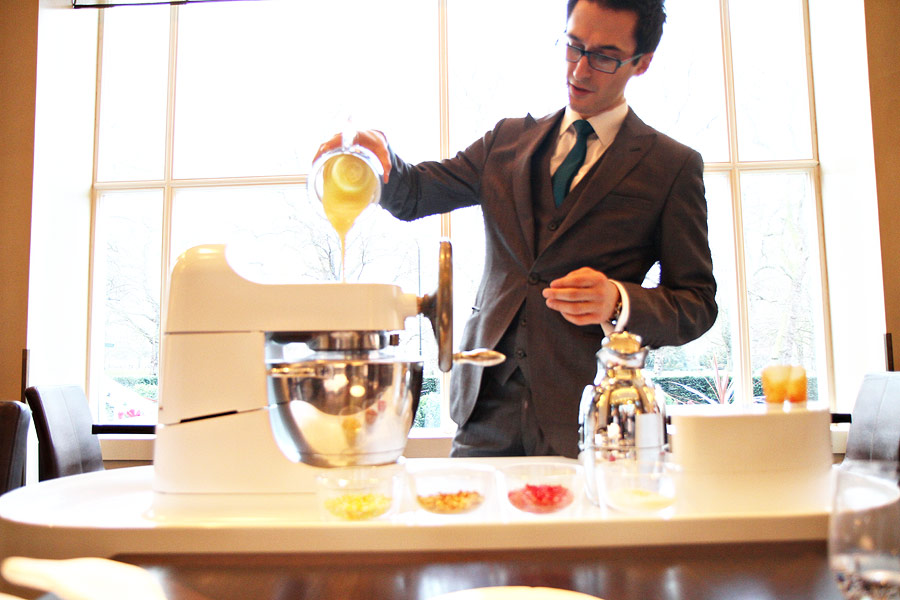 Next is hand-cranking with the addition of the liquid nitrogen to produce a smooth vanilla ice cream. Pretty cool, huh? :D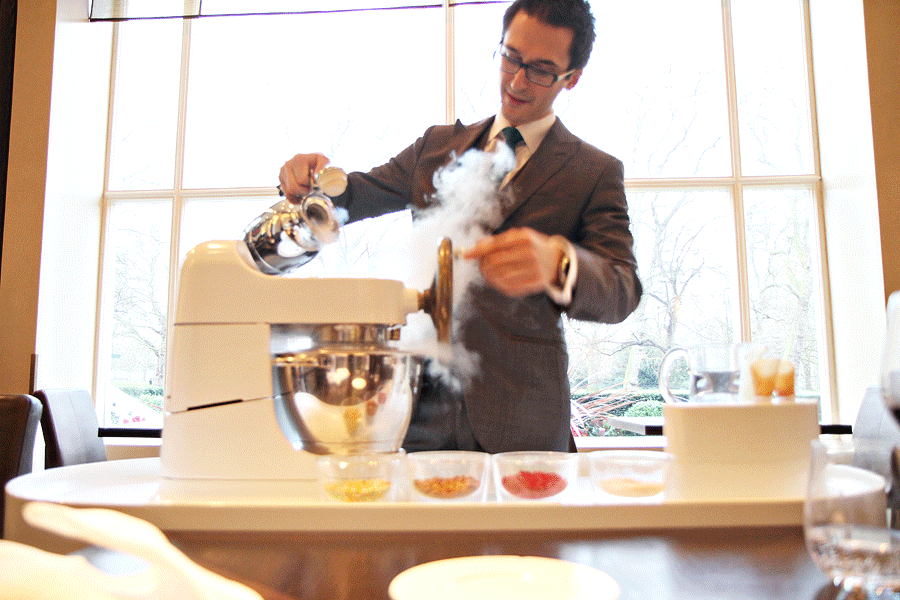 The ice cream was served with a blood orange cream in the bottom of the cones and then we had a choice of four toppings of which we could choose two. We both chose the dark chocolate and hazelnut mix, and then I chose freeze dried raspberries while James revisited (if he ever left) his childhood and chose apple flavoured popping candy.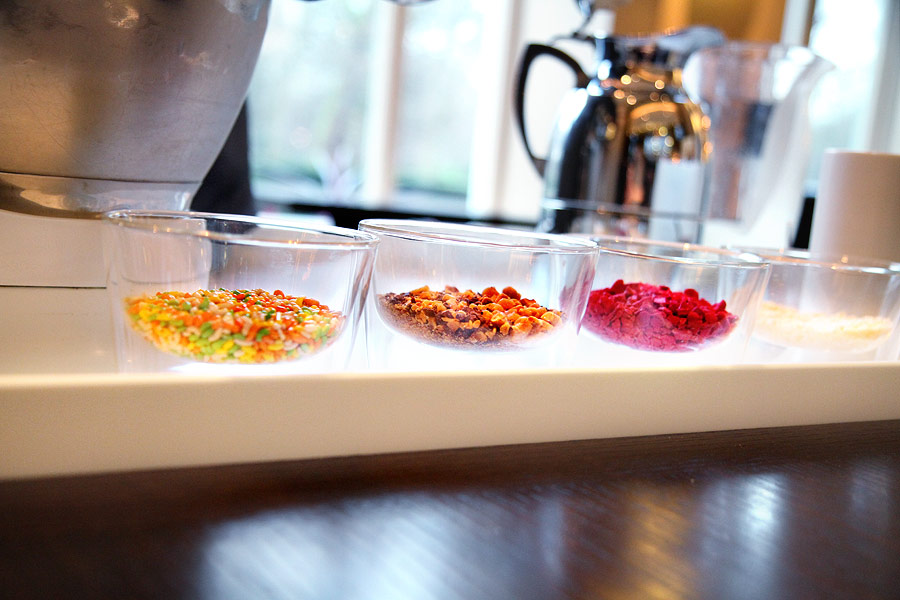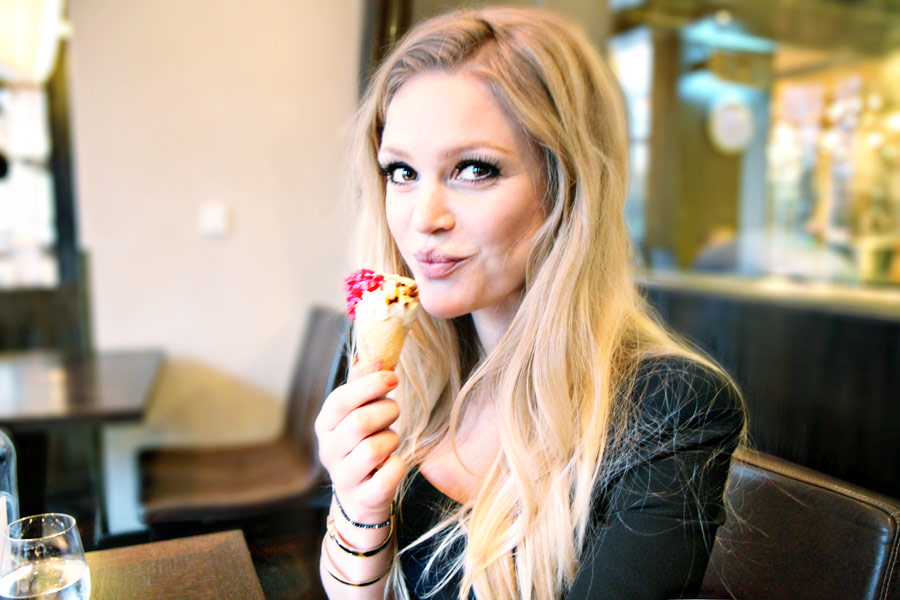 We also got a wonderful orange infused chocolate dessert with our tea, but at that point I was so full it hurt to move my arms so I didn't take any photos.
The Manadarin Hotel is located right opposite of Harvey Nicks, and lunch is served 12:00pm – 2:30pm. If you're visiting London over a weekend I would say shopping and a lunch at "Dinner" would make the perfect day! You can also make a reservation for dinner which is served 6:30pm – 10:30pm. Call +44(0)20 7201 3833 for reservation. Website and manu can be found here :)