I'mso fortunate to be allowed in several of Londons many great members clubs as James is a member of many of them, and so far the Arts Club is my favourite. It's located in Dover Street, right in the heart of Mayfair.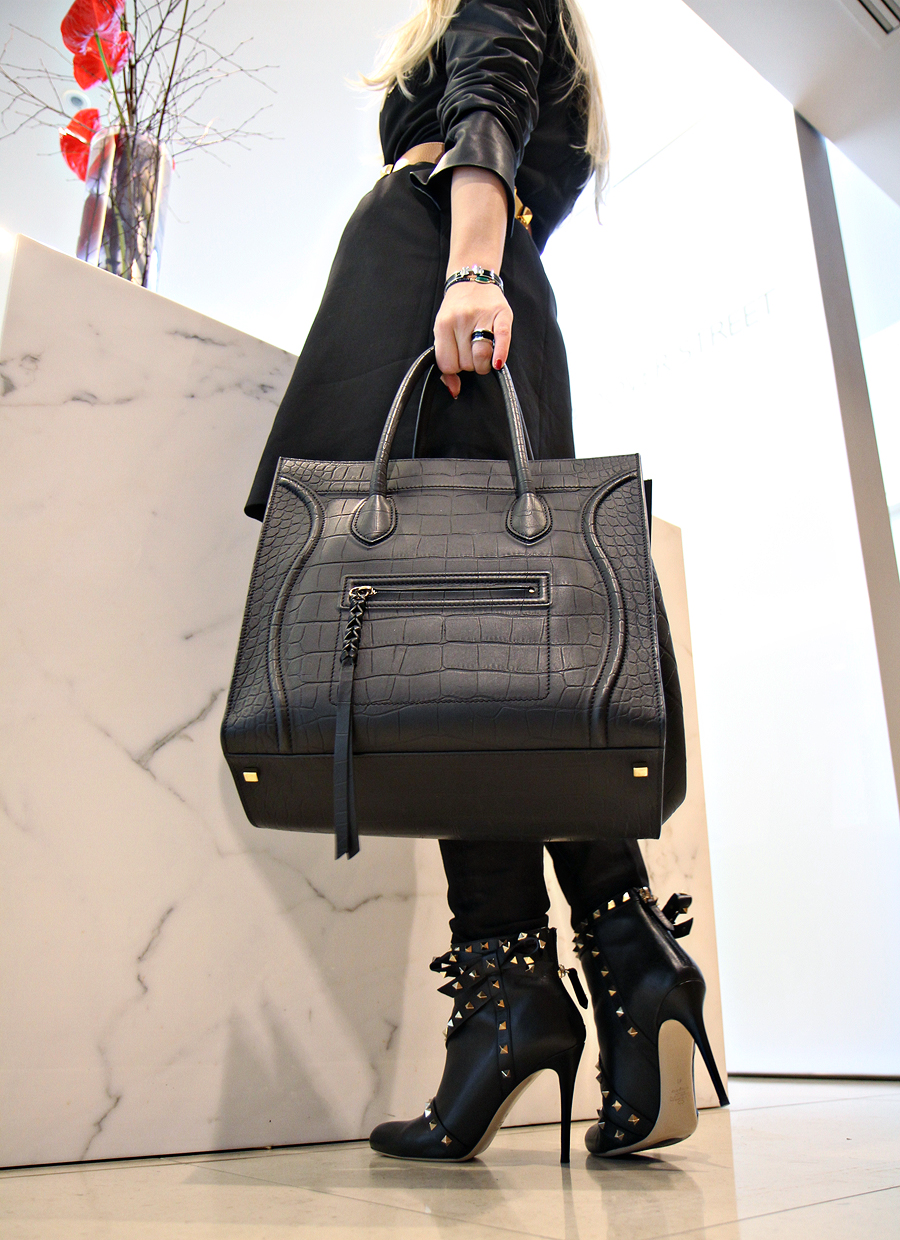 We had a traditional English afternoon tea which is far more common than I first thought. Brits actually have their afternoon tea as often as possible, which is most days it seems. In addition to the tea itself it includes little mini sandwiches made of white bread with cucumber, salmon, avocado and shrimps…the works. It also includes pastry with clotted cream and jam which is their big pride. Lastly it sometimes includes something small, pretty and sweet. Today we chose a pistachio macaron and a caramel cream brioche.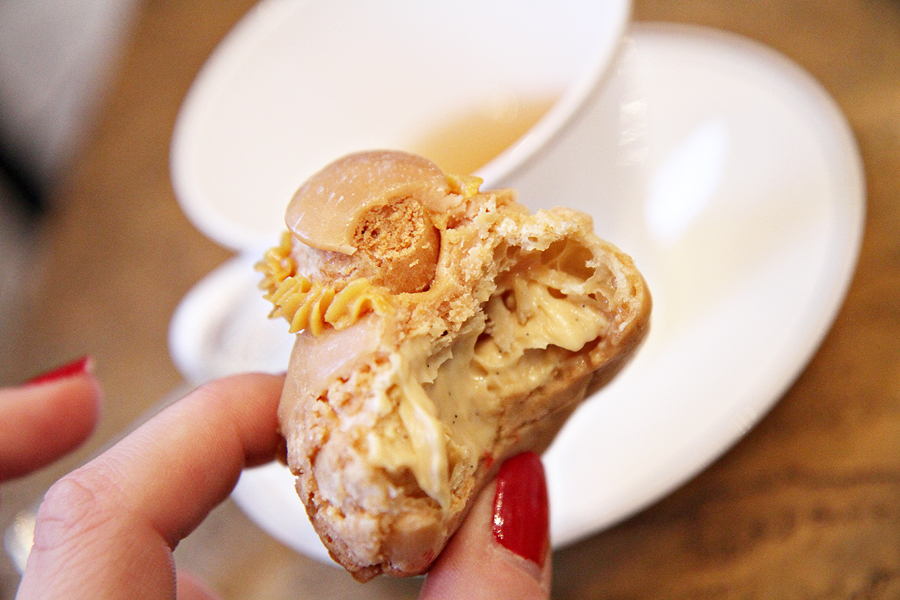 This little piece is magnificent, it's just as creamy and tasty as it looks like. YUM!
Notice the guy in the second floor of Alexander McQueen, hahahaha :D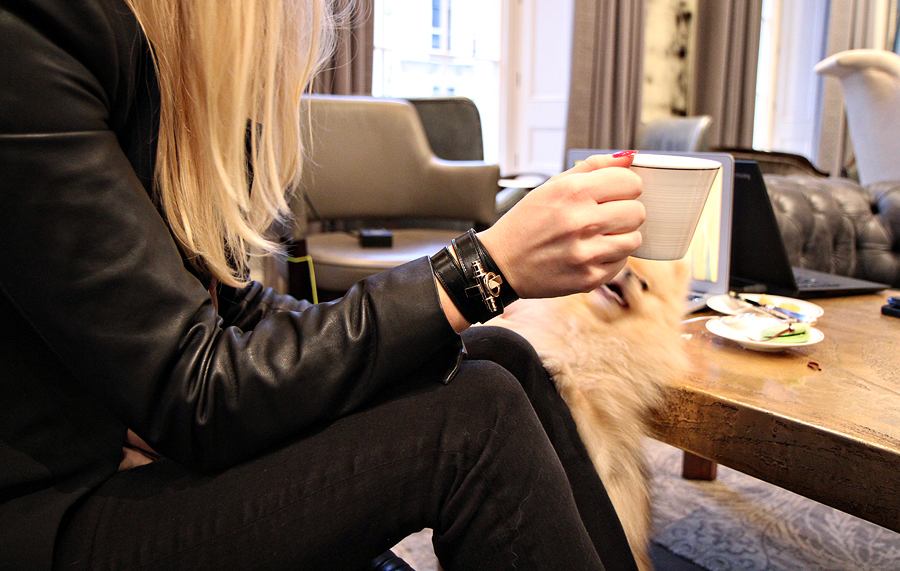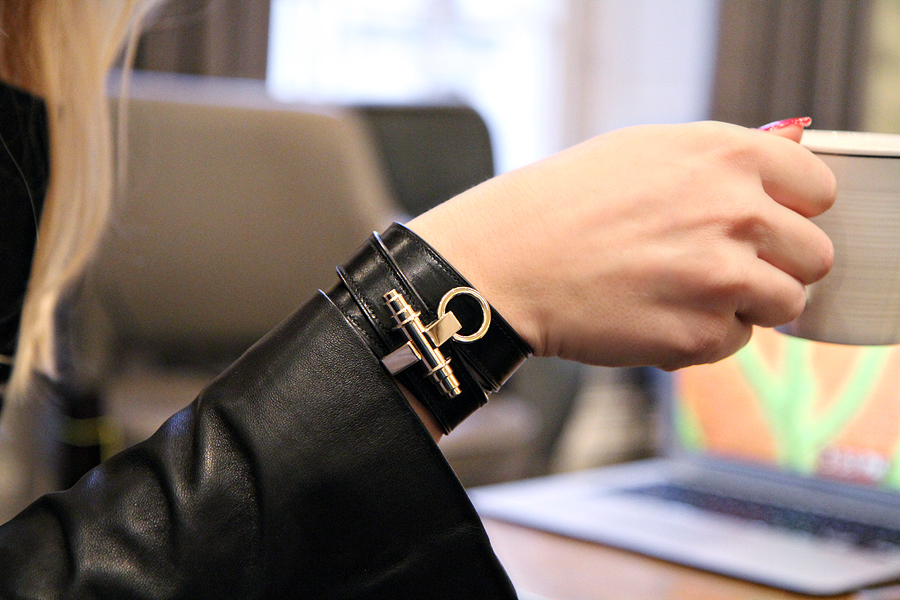 Time for the pistachio macaron with a mini macaron on the side and a perfcet little chocolate bow ♥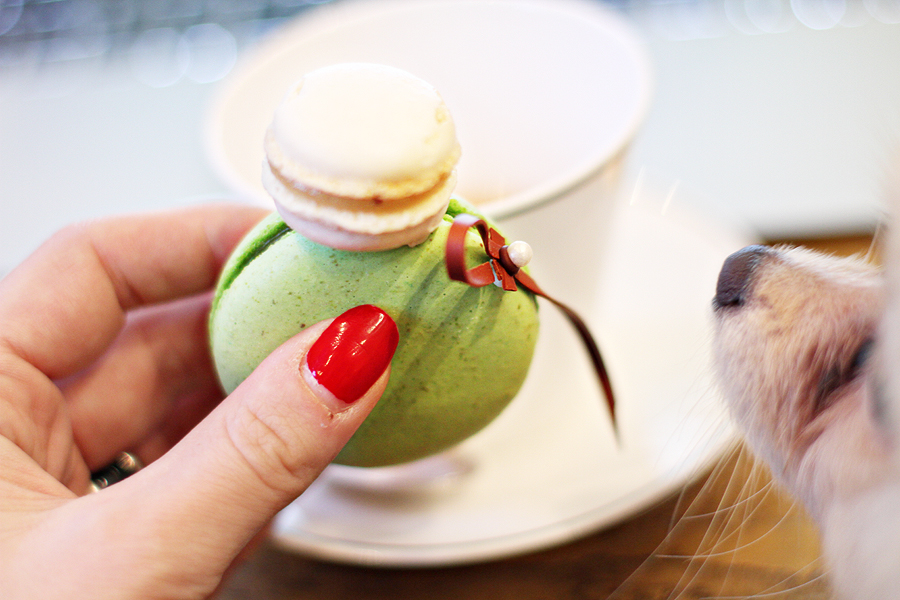 …which didn't last long once mister nosey came along :D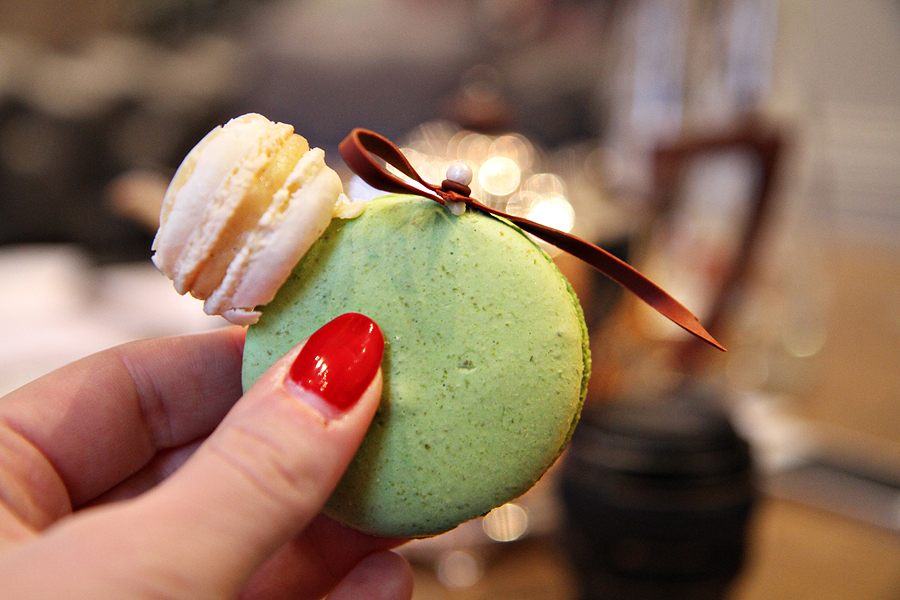 Yet it still looks beautiful and delicious. Infact, so delicious that I had to change the lense of my camera to give you a close-up….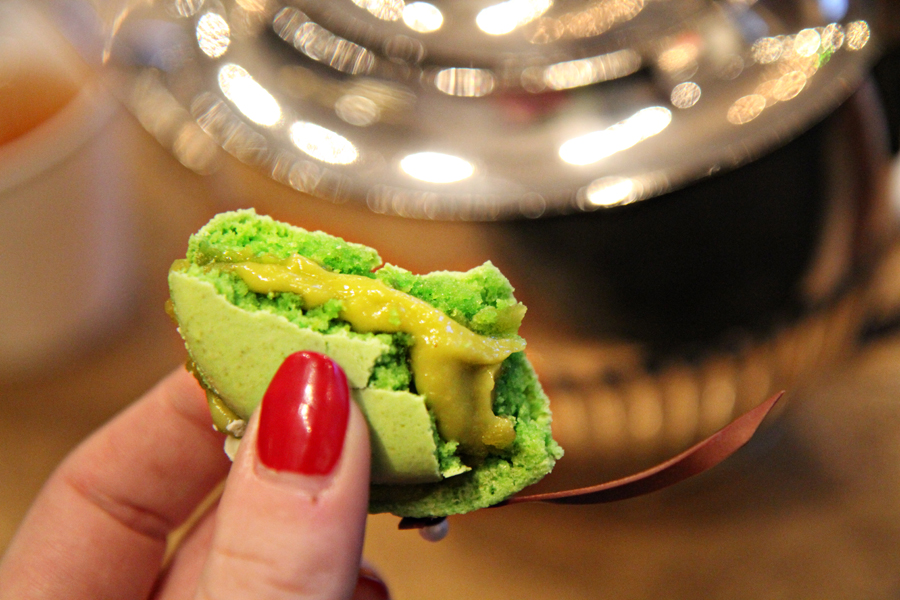 There we go. YUM!
Have a lovely Saturday, my wonderful readers ♥