Hello world,
My name is Linus and I am a 9 weeks old Norwegian Pomeranian puppy who just moved to Monaco. I was born and raised at the awesome Bella Klein mansion, where the best Pomeranians in Europe come from!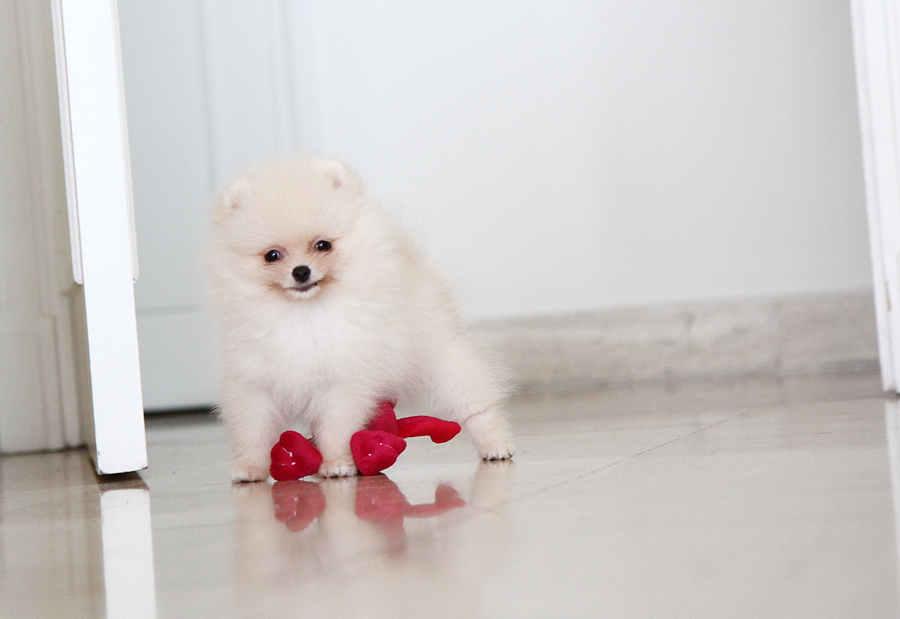 I might be small, but don't be fooled – I have the courage and a heart of a giant!
You might think that small dogs are plain stupid and yappy, but Pomeranians are in fact one of the smartest breeds so if brought up right we can be pretty spectacular. I already know "sit" and "shake hands", and I'm slowly starting to get the hang of the whole "stay concept" as well. Just imagine what I can do by the time I'm a grown up. One of my mates at Bella Klein, Toby, knows lots of cool tricks – just check out this video.
I can also run really quickly and I love to play "fetch the toy" with Mummy and Daddy. They say I'm the cutest little boy in the world and they are constantly giving me lots of attention. I guess I'm quite spoiled :) Daddy who pretends to be all smart and sophisticated has become a real softie. Puppy power!! :D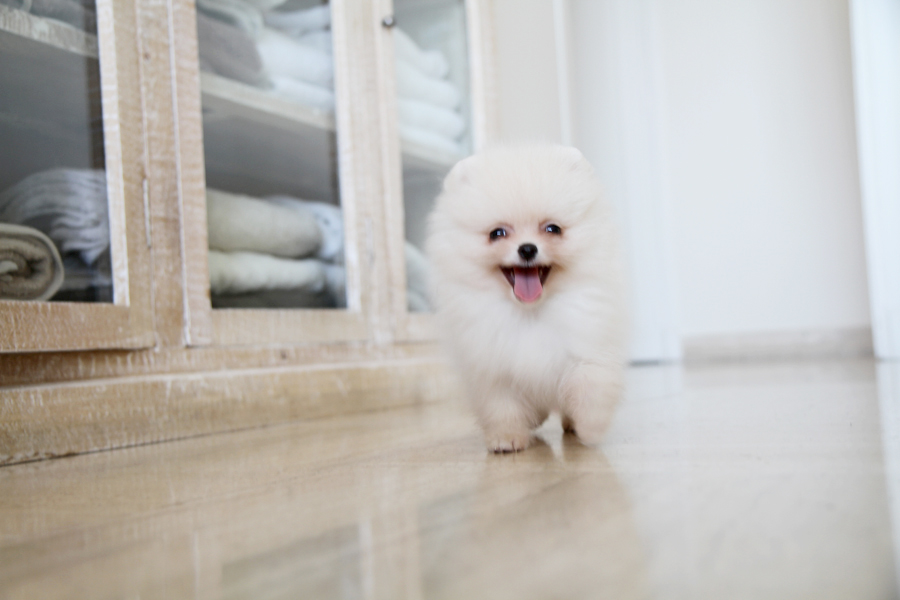 I am allowed anywhere in the house I want to go as long as I try my best not to chew things (or at least try not to be caught chewing things). Most the time though I prefer to hang out in my dog lounge which is comfortable and under the ac and by a tv (although I cant always choose the channel – I prefer animal planet and Daddy keeps watching the news and things with explosions).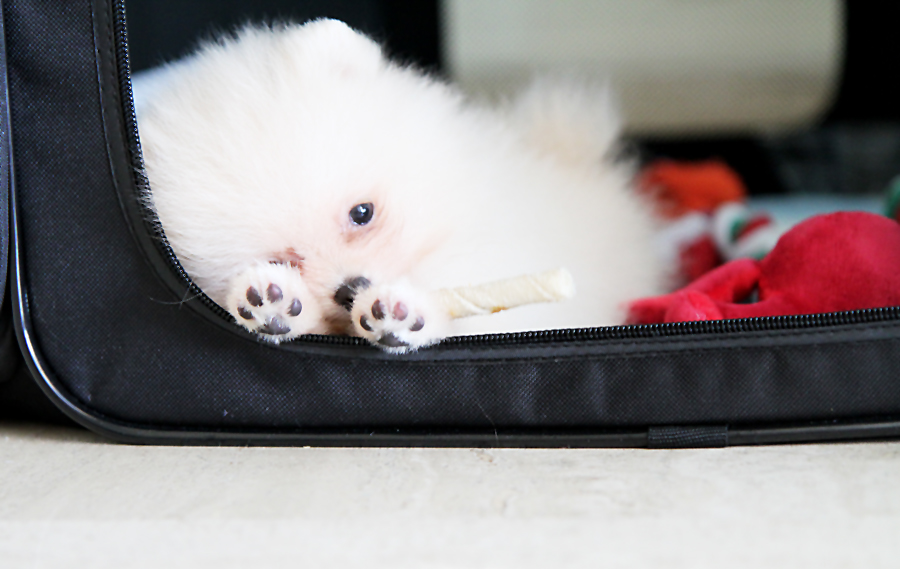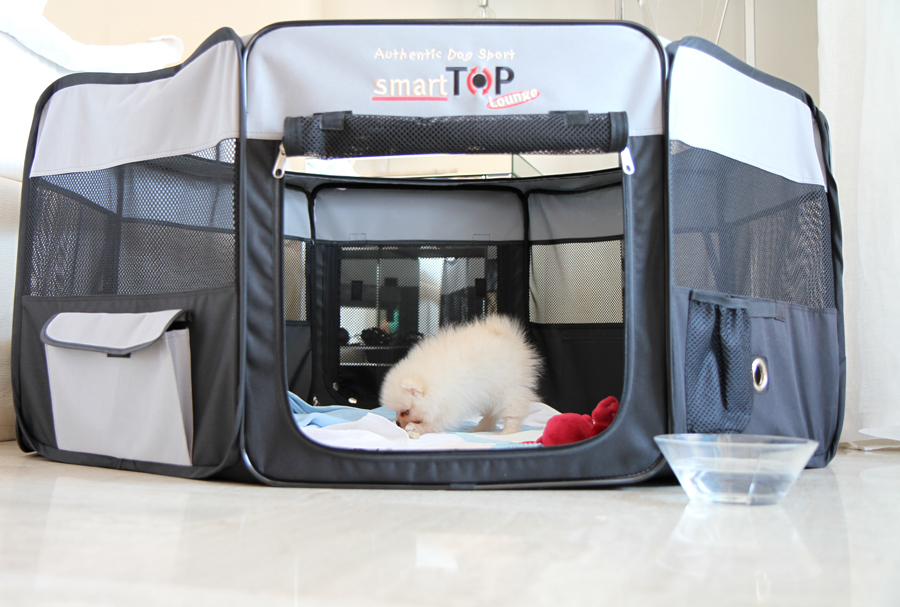 So far I have tried cars, planes and a stupid string tied to my harness. I hated the string and made my feelings very clear about it, so hopefully I don't have to see anymore of it. Puppy power!! :D
Anyway, I just wanted to introduce myself as I'm sure you'll see quite a lot of me here on Mummys blog in the future.
Lots of fluffy puppy licking, Linus.