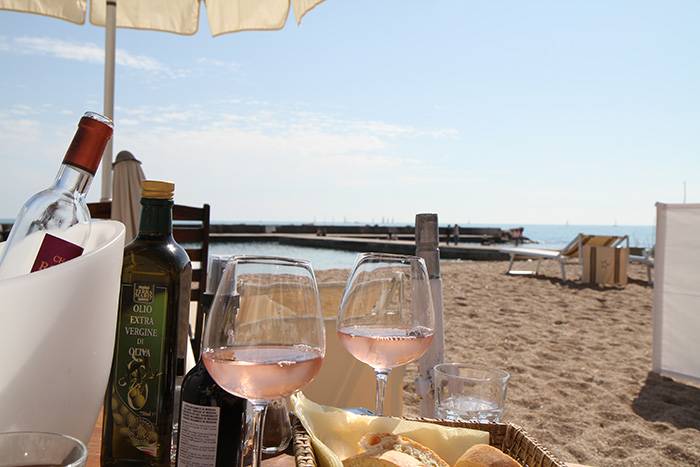 The weather was just so nice today that I dragged James down to the beach for some lovely lunch and a glass of rosé. It feels so good to be able to sit outside again in just a shirt and I can´t wait until it is hot enough for bikinis as well :) James went to check out the water and he said it wasn´t too bad actually. Not long afterwards we saw a fully dressed guy walking around in the sea with the water up to his belly.. strange!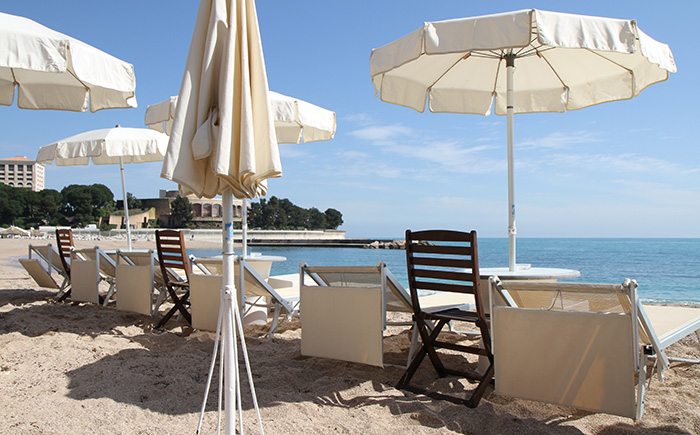 On the way down to the beach we decided to stop in at our new flat to see how the works are progressing (slowly) and to check out the view on a sunny day. At least the view is beautiful and luckily the sun hits the whole terrasse. I´m thinking of getting binoculars so that I can spy on whose on the beach before I get there haha ;)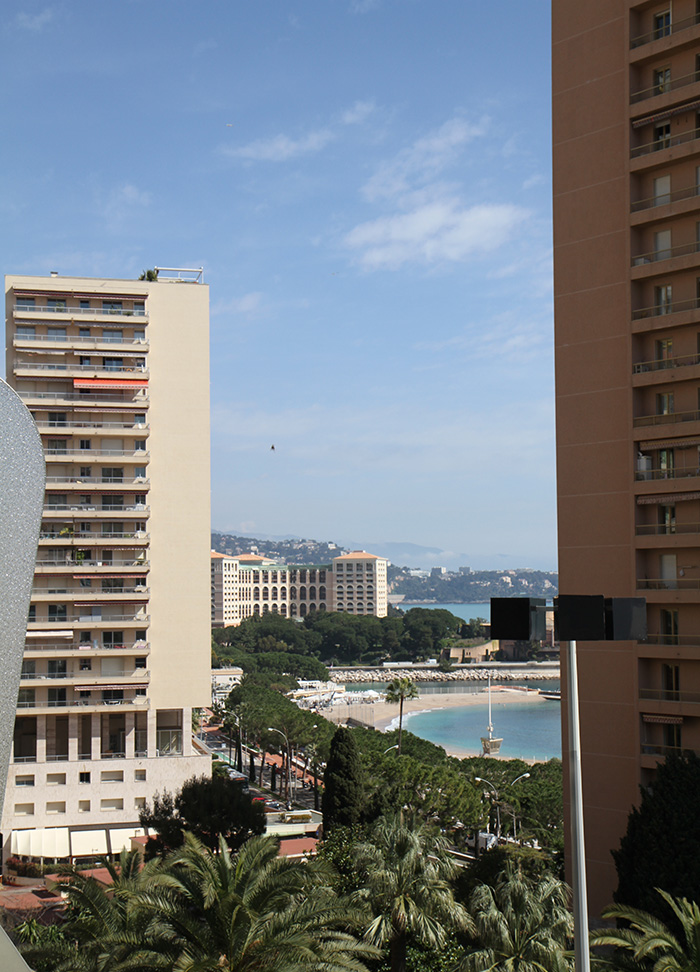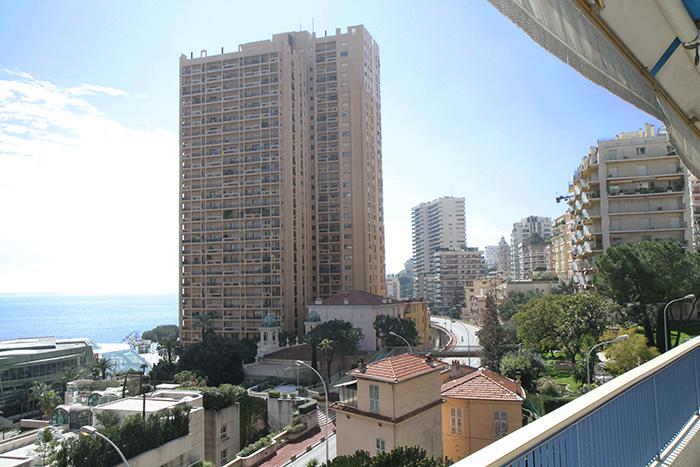 This is the view from the new apartment and the last picture shows the view from our bed. The building in the same picture is called the Grimaldi Forum, which is where Zelos (club / restaurant) is and the basement is where we saw the Michael Jackson Thriller Live show. The middle floor is now empty but there is something new coming soon, I will let you know as soon as I do.
It is not a bad view to wake up to. In fact this will also be the view from my "office" where I´ll be blogging from in the future :) I can´t wait to get everything sorted and have all my things around me again. I promise that I will be much better at blogging as soon as we get into the new flat so please just hang on in there :)
Hope you had a wonderful Saturday morning sweets! I'll post a tutorial on a supercute summery look later today ;)