Hi sweets!
Thank you all so much for your get better comments, you are so sweet!! ♥ I think I must have the best readers in the world and you know what that calls for… group hug!! :D
I always find it so annoying and uninteresting to read posts about how ill a blogger feels, so I thought I'd spare you for that one, hence the slight absence this weekend. I feel much better now though, so this week it will be much more fun around here :D
After having completed my top 3 tv-shows (The Vampire Diaries, Revenge (such a good season finale) and The Lying Game), my mind searched for something else to keep me out of the boredom with and of course I ended up with my favourite thing to do – reorganise the flat! I don't know if it was the creativity that didn't get its outburst through the blog or if it was the pills that did their magic, but the ideas were flowing around like a thunderstorm and finally we've found a solution to our most troubled room – the office/spare bedroom.
Normally the reorganising happens late at night after a few glasses of wine when James is away on business trips, but this time I was in bed pointing and bossing James around. Quite amusing I must say. As mentioned the result is magnifique so the important thing to take from this is that me pointing and him moving stuff around is the best way to go ;) (Incase you didn't get it, I'm only joking!)
Our problem with the spare bedroom/office has been to find a solution on how to fit the sofabed, which needs space to easily unfold when needed, while still having enough space for two desks with computers and all that comes with it without blocking the balcony doors and the view. We ended up taking a console table as an office desk which is long enough for two computers, but still narrow enough for the sofa to unfold. Brilliant, huh? :D
Le result of my new work space: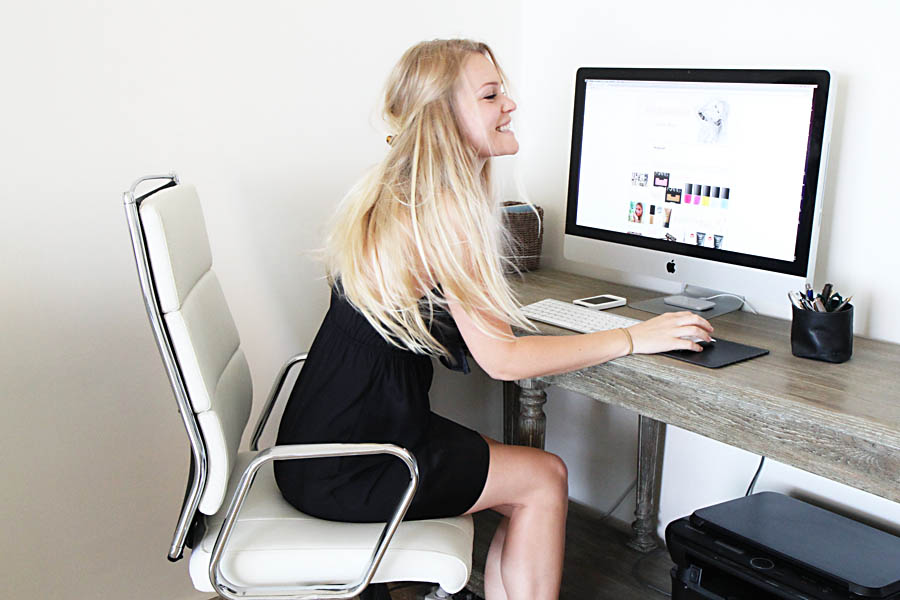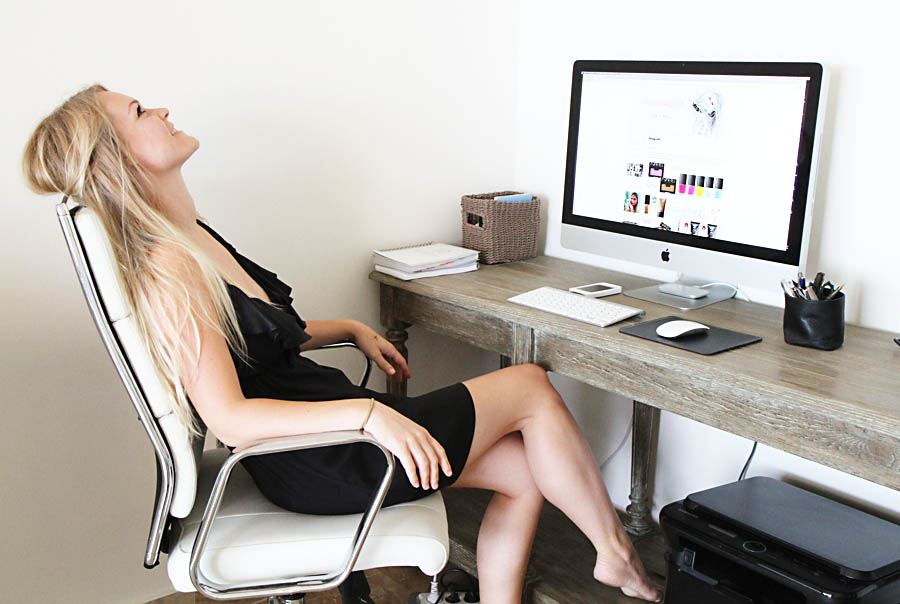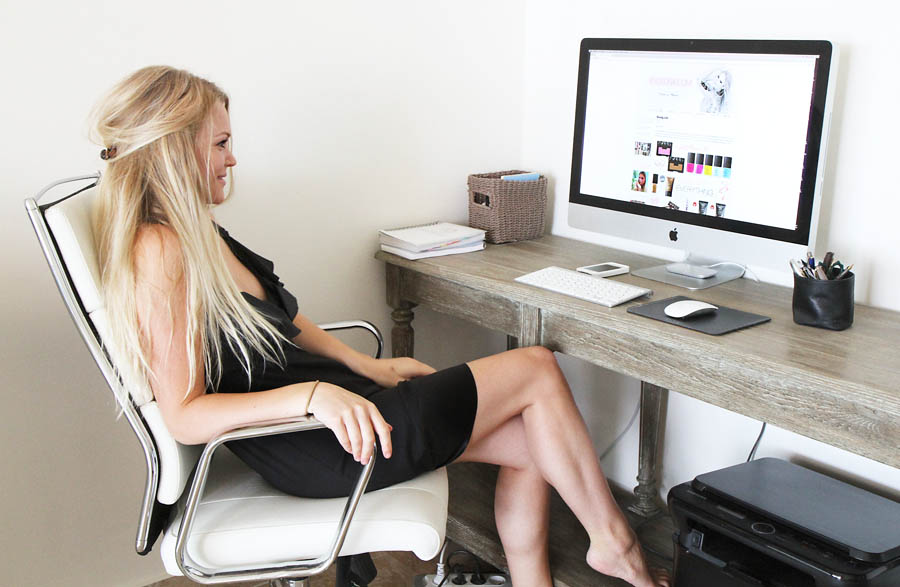 I'm planning on putting up a big mirror above "the desk" so that we still get to look at the view while working as we're now facing the opposite direction. The coffee table and the dining table which we've been using as desks untill now have been given to a very happy cleaner, so all we need now is a new coffee table that fits this room perfectly.  Of course I have just the perfect thing in mind, I just need to find it. I'm looking for a tufted ottoman like this:
I am also planning on having 5 different old looking wall clocks above the sofa which tells the time for which ever countries James need to keep an eye on. The French provincial style furniture is impossible to find in France, but a quick google search shows it's pretty easy peasy getting it everywhere else. Isn't that strange? I am on a mission and I won't quit untill I have it :D
I hope you've all had a really nice weekend and a great start of the new week :D