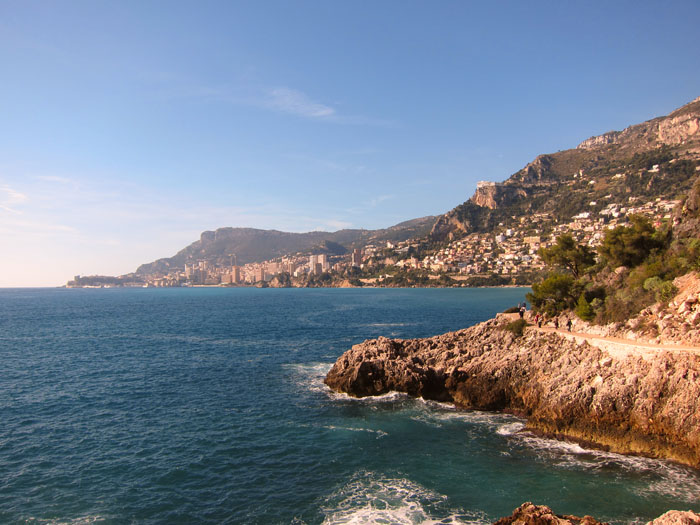 Half-way along Cap Martin you can see the tall buildings of Monaco get smaller the further out on the Cap you get.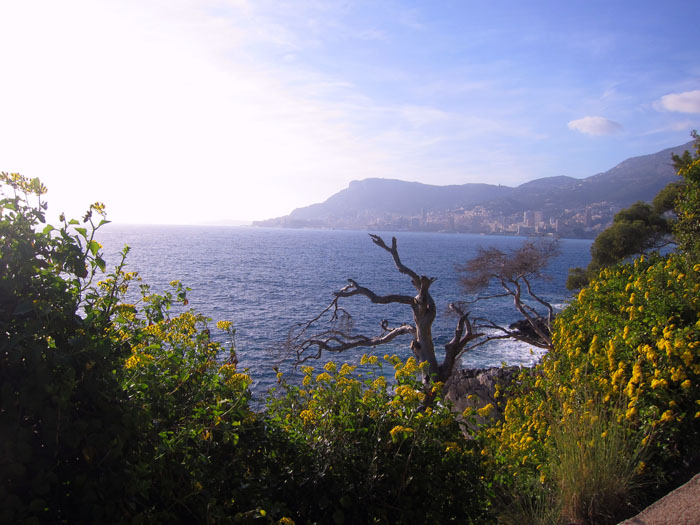 At this point you can hardly see Monaco anymore, makes you feel like a proper marathon runner – and what a motivation it is ;)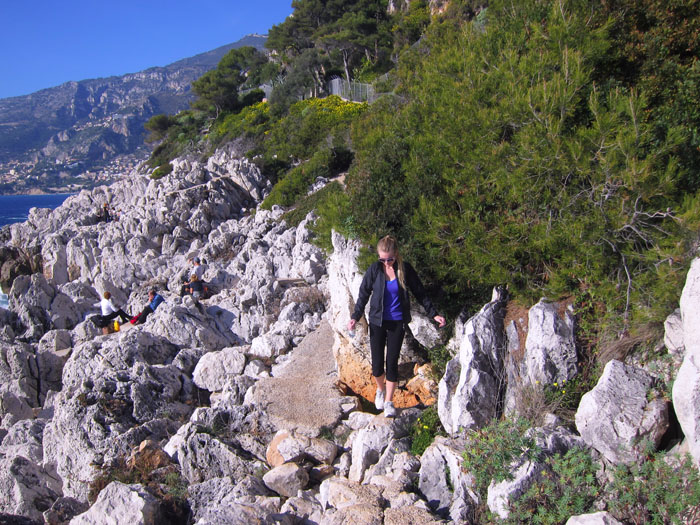 I have found a favourite spot right on the tip of Cap Martin. This is where I do my rock lifting :D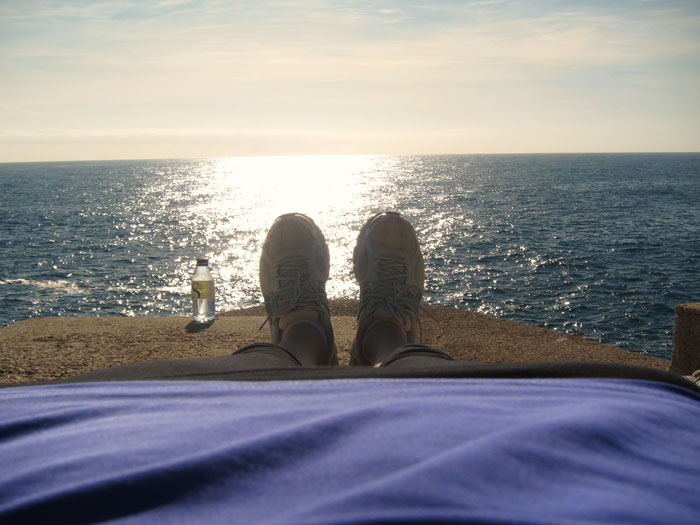 The view from the tip of the Cap is enchanting.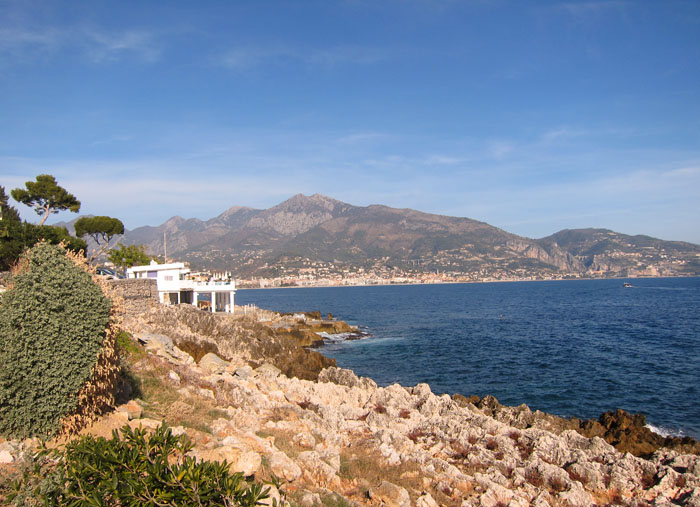 A bit further on you get a small glimpse of Menton and then Italy.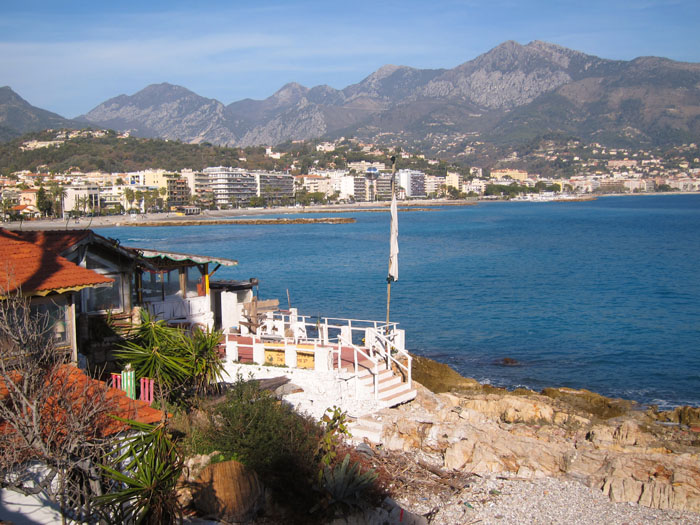 As you move past the peak of Cap Martin towards Menton you come to Promenade de Cap Martin which is full of cute little cafes overlooking the sea although most of them are closed for the season.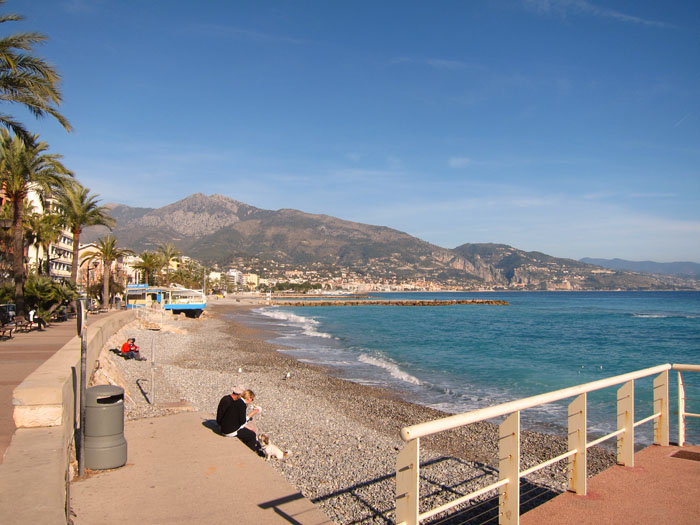 Promenade de Cap Martin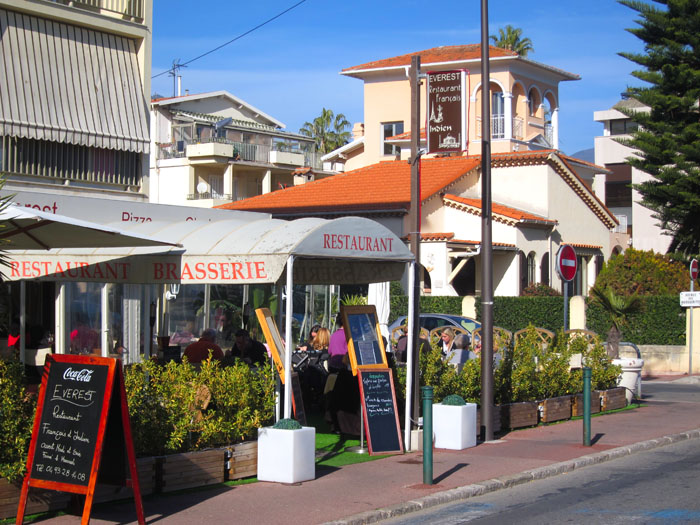 This cute little restaurant captivated our cravings :)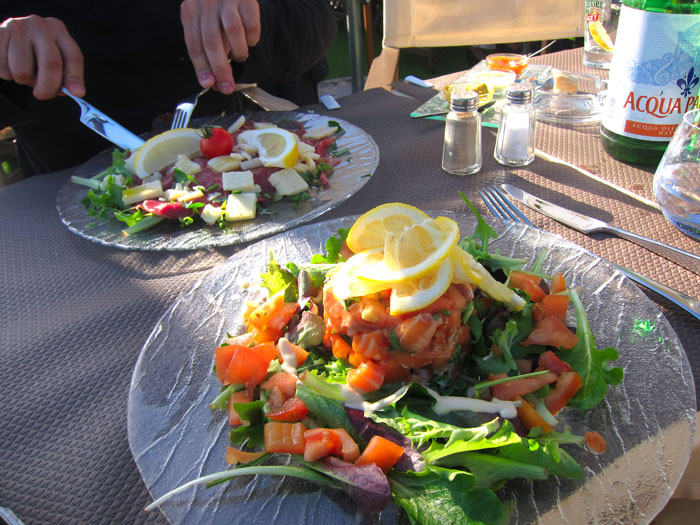 James went for a beef carpaccio and I had a salmon tartar, delicious! :D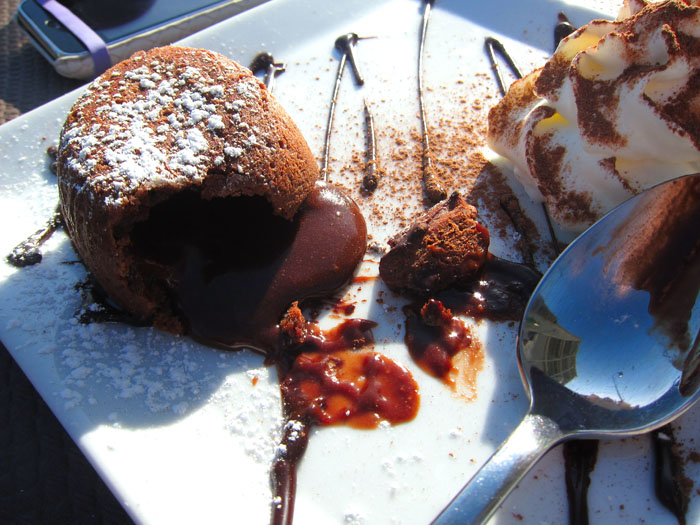 ….and then God knows what happend, this mouth watering piece of deliciousness somehow found its way to the table :)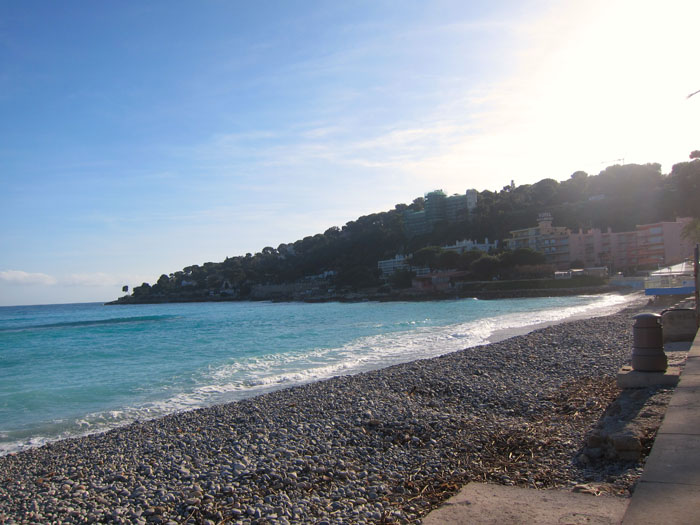 Stuffed with food we headed back to Monaco :)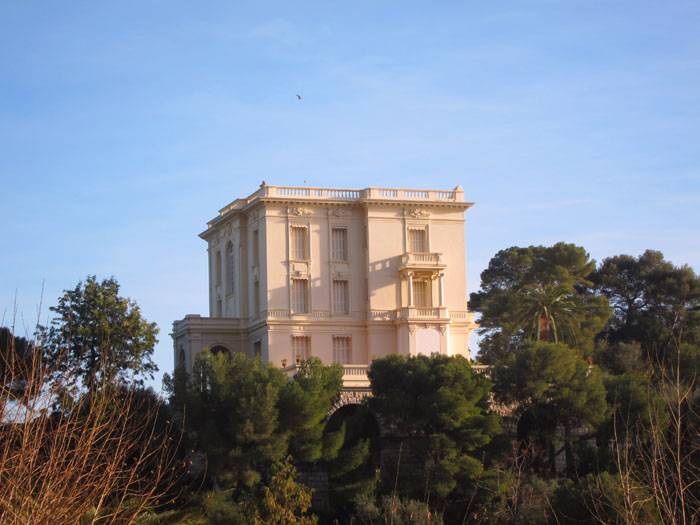 Home at last :D Nah, just kidding! This is Karl Lagerfeld's house which he rents from Prince Albert of Monaco.