There is no way I can write this post without sounding like a complete materialistic lunatic, and if you like me a little less after this that's ok as I probably would've too. Luckily this isn't something that happens too often although it's not too long ago since last big sale splurge.
Yesterday I went totally bananas trying on all the new stuff that arrived from The Outnet, clothes ordered in less than a minute in frantic panic of someone else locking in the purchase before I would – burnt myself on that before! The first 10 minutes of the unwrapping was pure ecstasy! Every time I walk into my closet I can't help but smile and tether over to the clothes and just touch them a little. The definition of materialistic happiness. Out of 6 items, I'm definitely keeping 5 and I love the 6th but I'm just not sure if I will able to use it enough to justify the price even though it was highly discounted. I need your advice <3
First, the keepers: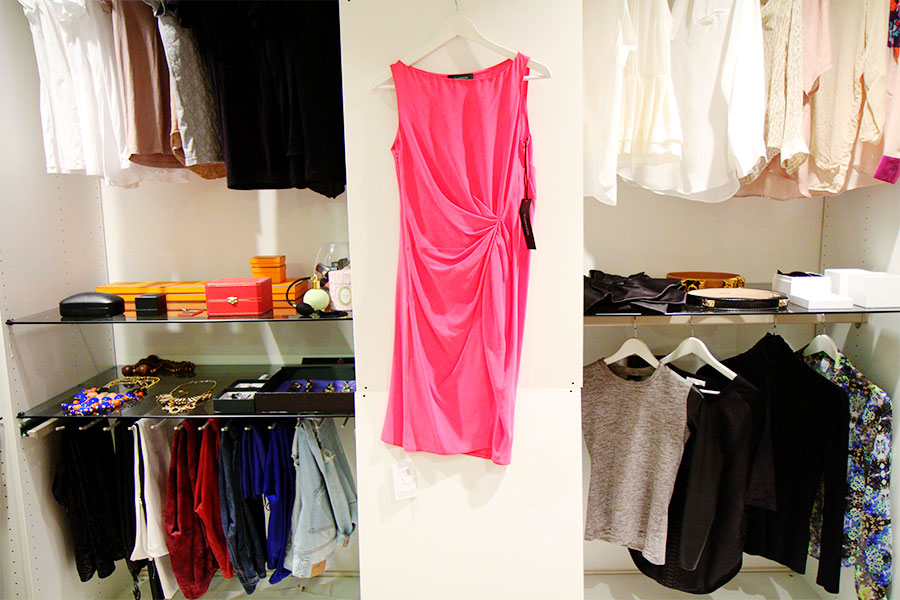 Thakoon Hot-pink silk dress, worth £585 – on clearance for £87.75!! I have grown a modest little collection of evening wear, but high quality day dresses are completely non existing so I'm thrilled for having found this one!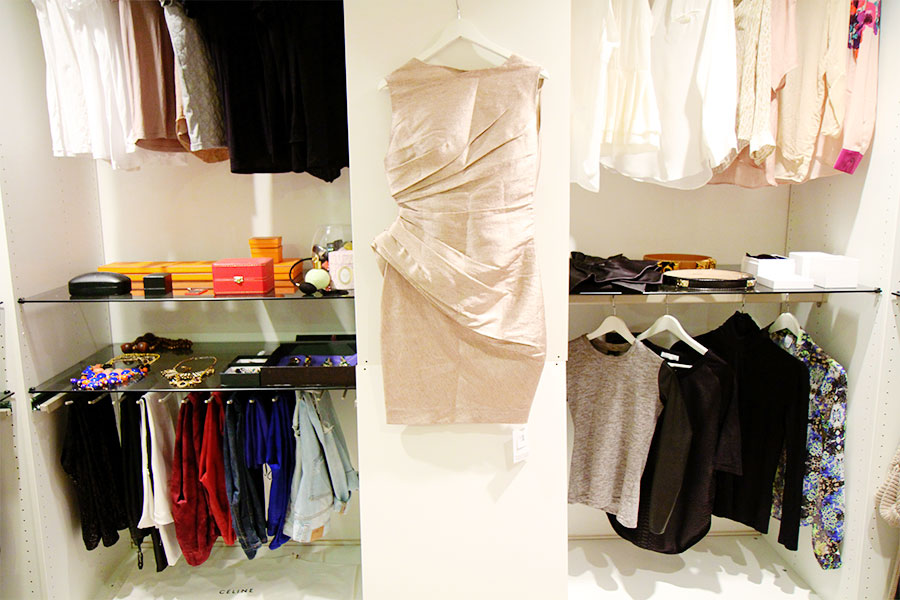 Ports 1961 gathered silk and linen-blend dress, worth £1,250 – on clearance for £187.50! I love the fabric and the way this dress swirls and wraps itself around the body. It's a little big despite it being one size smaller than what I usually go for which is odd, but I'll take in and have it altered.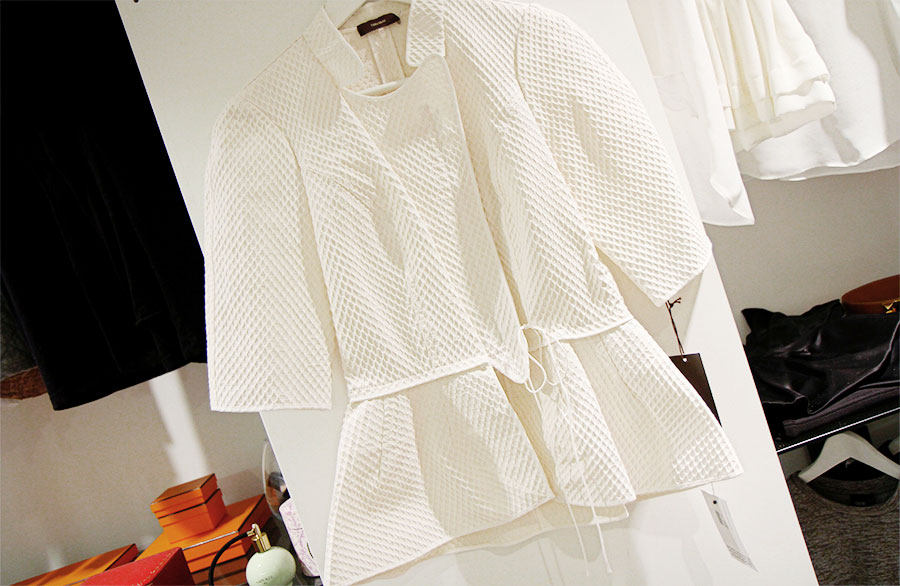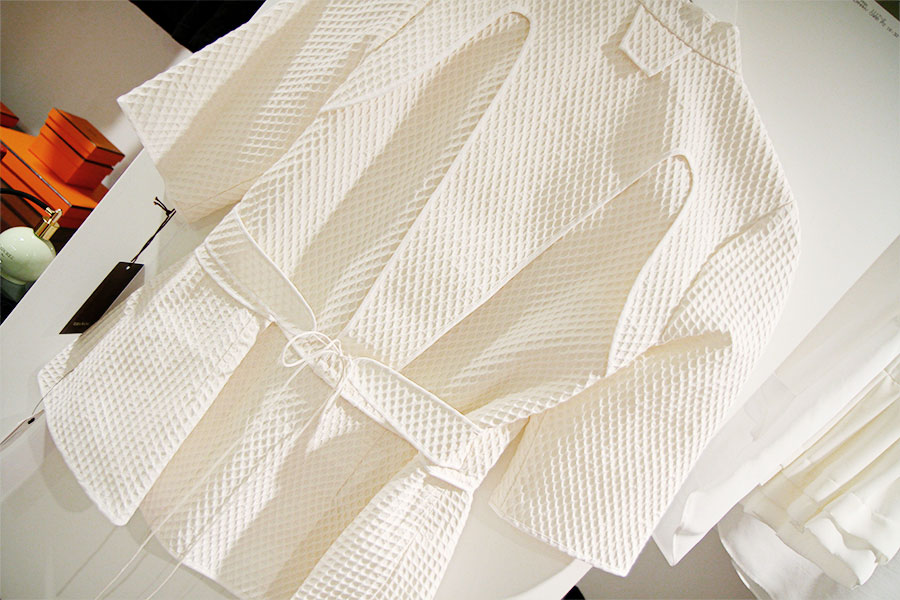 Vera Wang waffle-weave peplum jacket, worth £1,440 – on clearance for £216! This is such a cute little spring/summer jacket and the quality is amazing! Can't wait to wear it :)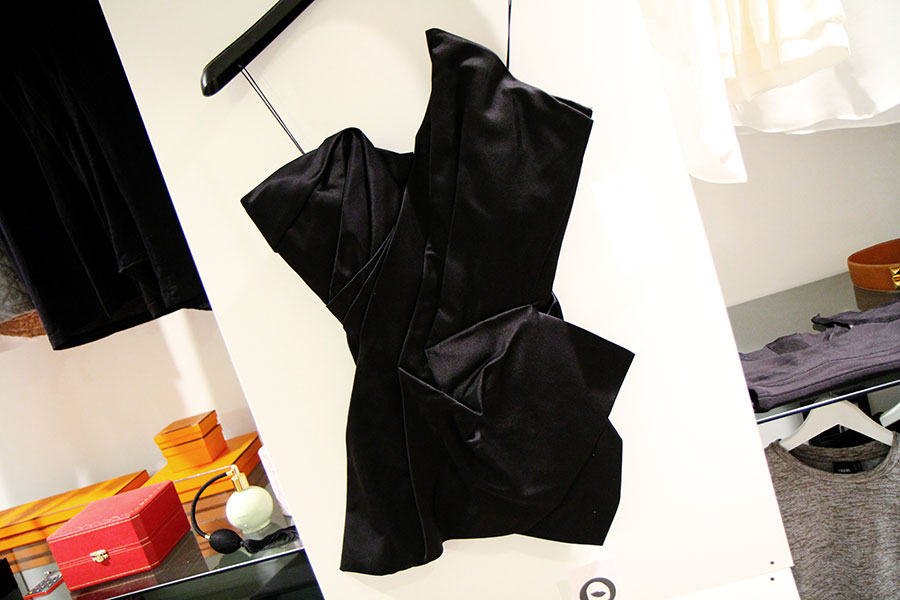 Marchesa pleated satin bustier, worth £3,160 – on clearance for £474! I find it really hard to find nice tops to wear in the evening, needless to say this is the most gorgeous one I own! It's still available in a US6/UK10 if someone is interested ;)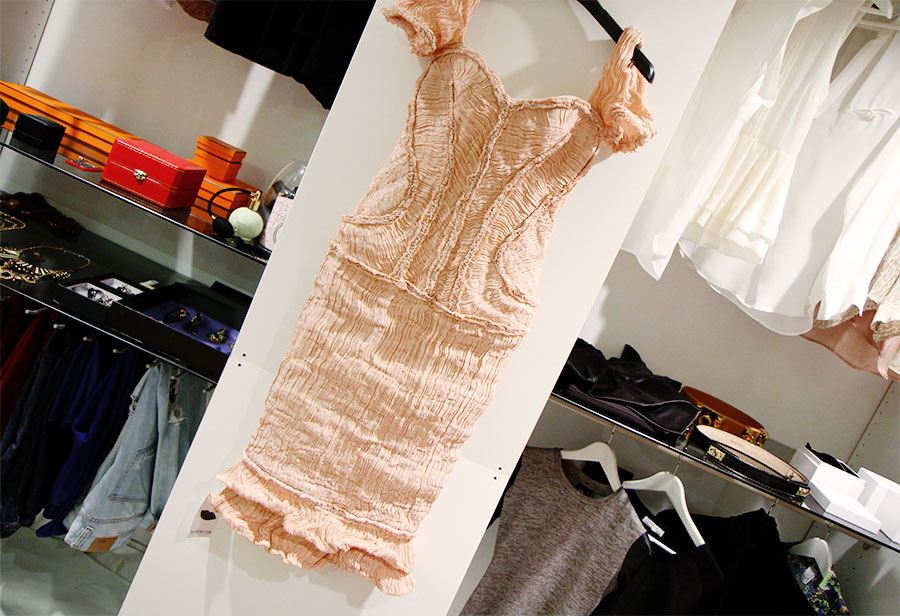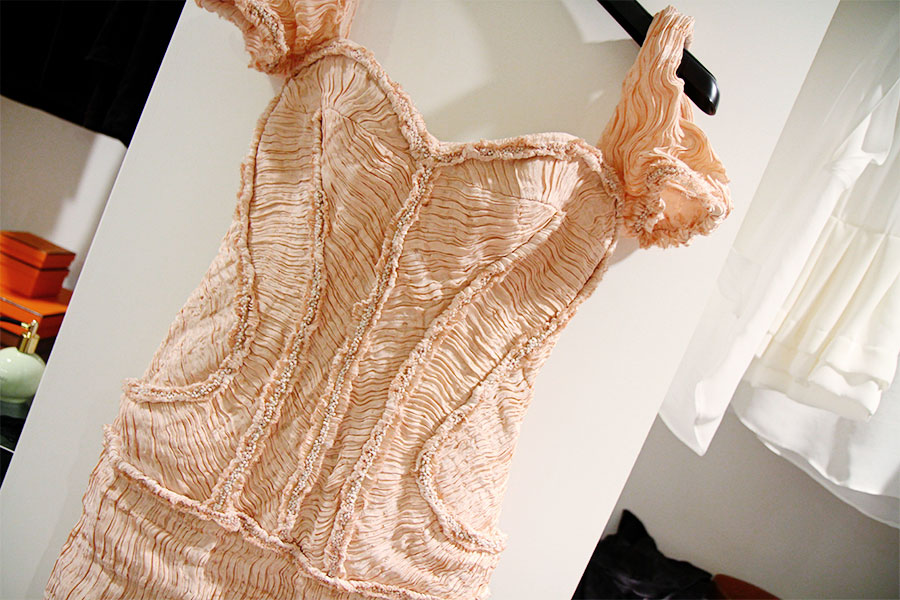 Say hello to the star of the order.
Alexander McQueen embellished crinkled-organza and copper thread dress, worth £8,875 (!) – on clearance for £1,109!! Being honest, I probably should've had this in one size bigger as I'm getting a little back cleavage which isn't very flattering, but this is worth starving for and there is no way this is going out of my closet now. Oddly I do have several occasions coming where this one will be just perfect, first one being in the end of the month already which means the starvation starts today so I should probably put away the ice cream in front of me…..
I'm planning on wearing it with the lace up Nicholas Kirkwood shoes, a wide belt and little lace clutch by Alexander McQueen. The latter being the first second hand thing I've ever bought in my life, I'll tell you more about it when it arrives.
Now here comes the one I'm not too sure about:
Prabal Gurung raw-edged tiered silk-chiffon coat, worth £5,320 – on clearance for £798! I obviously adore it, otherwise I wouldn't have ordered it, but I'm just not sure if I can wear it enough to justify the hefty price tag due to the underarms being so open, you can see what I mean here. It's clearly a summer coat, and how often will I have the need for a summer coat? Sigh.. I had decided earlier today to send it back, but I just can't get myself to do it – it's so perfect! Please help?