Hi Everyone!
Hope you've had a great weekend? I'm having such a wonderful time with my family in Norway, and it's so great to be together again. With my brother and his kids living in Sweden, my mum and sister in Norway and me in UK/Monaco it's not too often we all get together but it's always wonderful when it happens! Saturday morning we had a naming ceremony for my niece and the star of the day was such a ray of sunshine. Look at this adorable little smiling face: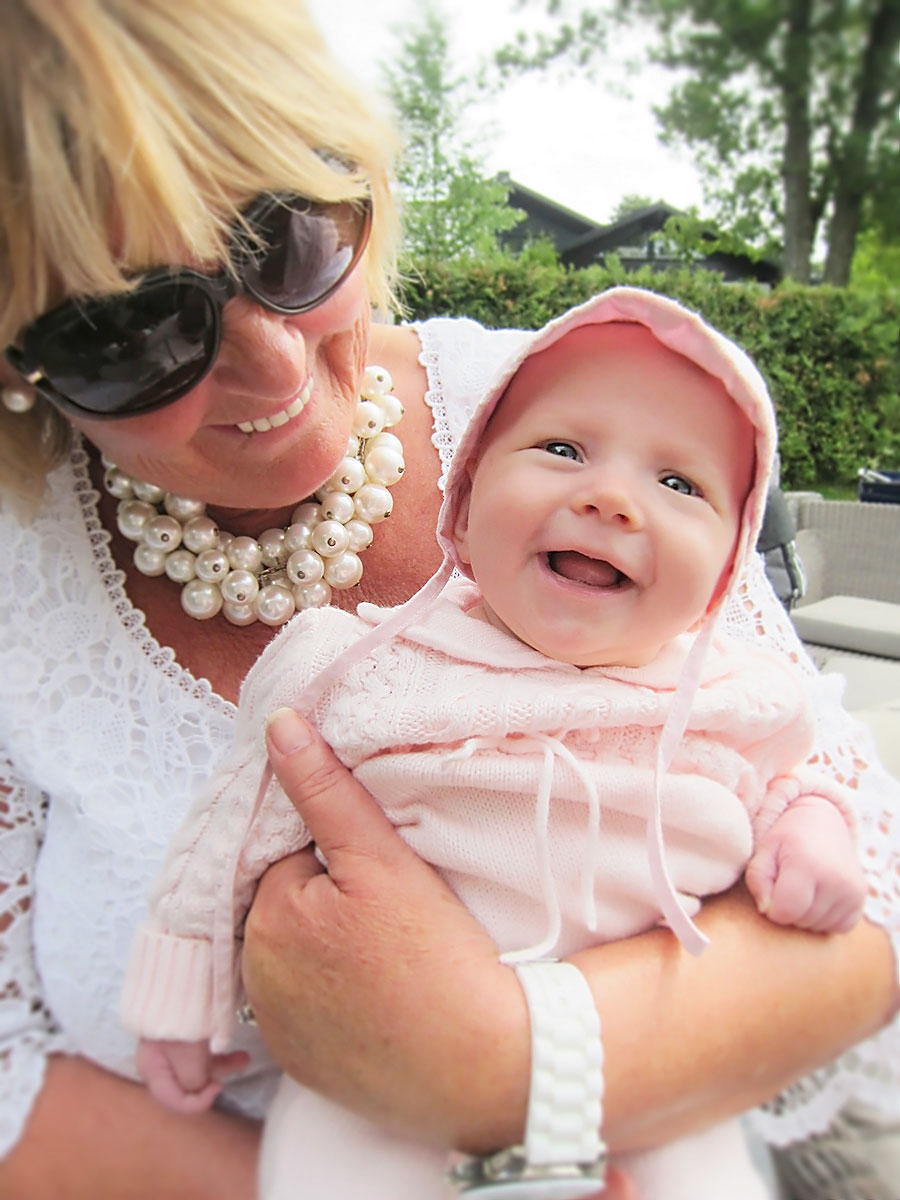 In the arms of "mormor" :)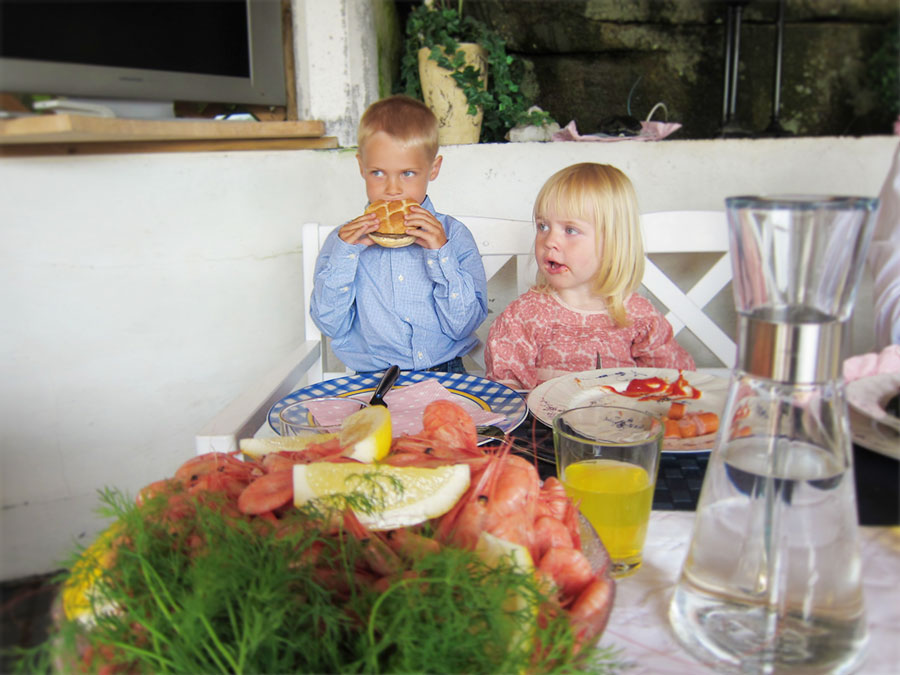 Sweden's most beautiful kids, my nephew and niece ♥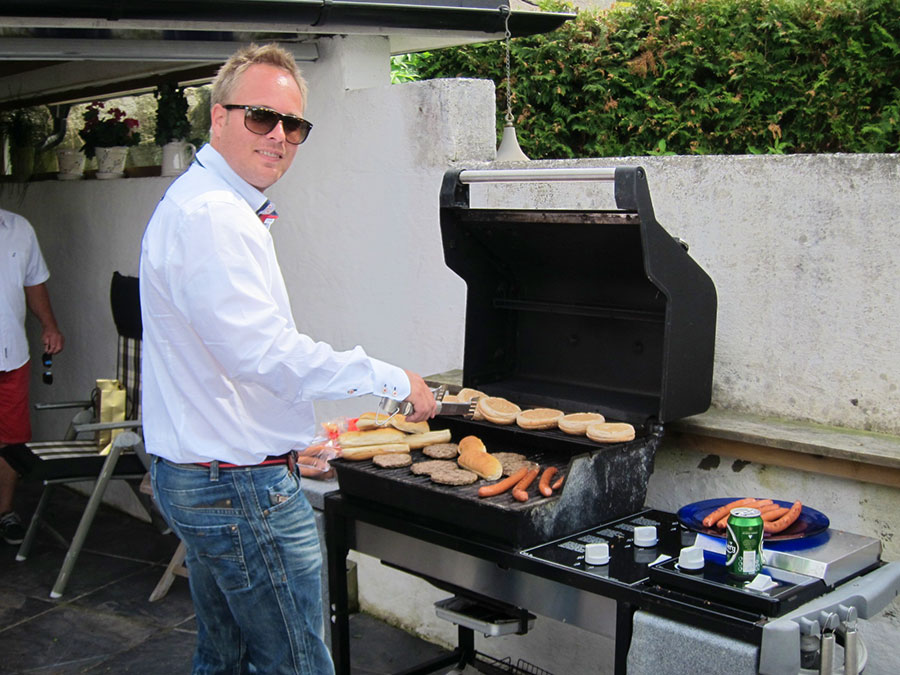 Their handsome barbequeing father, my brother :D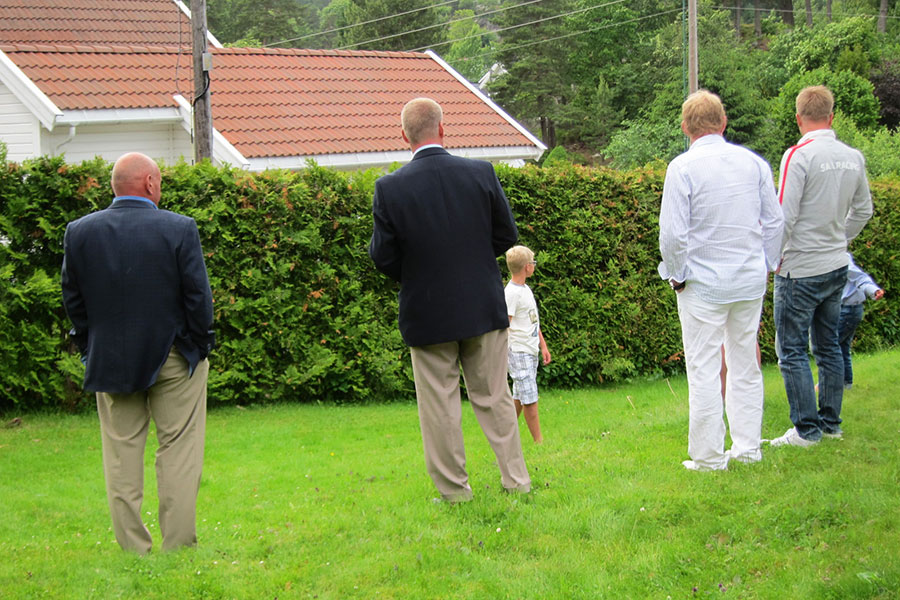 What happens when someone whips out a radio driven car? Guys of all ages head out to have a look at it :D
After the naming ceremony I headed off to a hen do of one of my best friends in Norway, and it was so much fun!! They had been going since 05.30 in the morning and were quite hilarious when I arrived! What happens at a hen do stays at a hen do so I wont post any photos of that ;) I'll give you a photo of my outfit instead: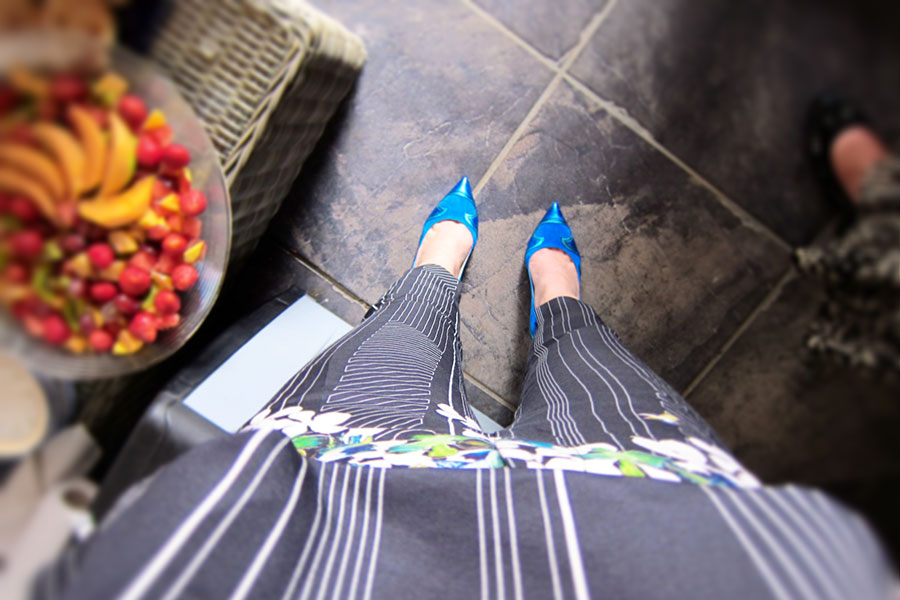 I wore 3.1 Phillip Lim blouse and trousers with Nicholas Kirkwood heels. Trousers can be found on sale here, a similar top also on sale here, and shoes here. 
Yesterday it was St.Hans and unfortunately the weather wasn't at its best but Norwegians are made of viking blood so the fjord was full of boats with cheerful people anyway! I placed some flowers in my hair and jumped on my aunt's sail boat where I teamed up with my cousin :) Sandefjord is the only city n Norway to arrange a boat procession and it's become a big tradition which I just can't miss when in Sandefjord!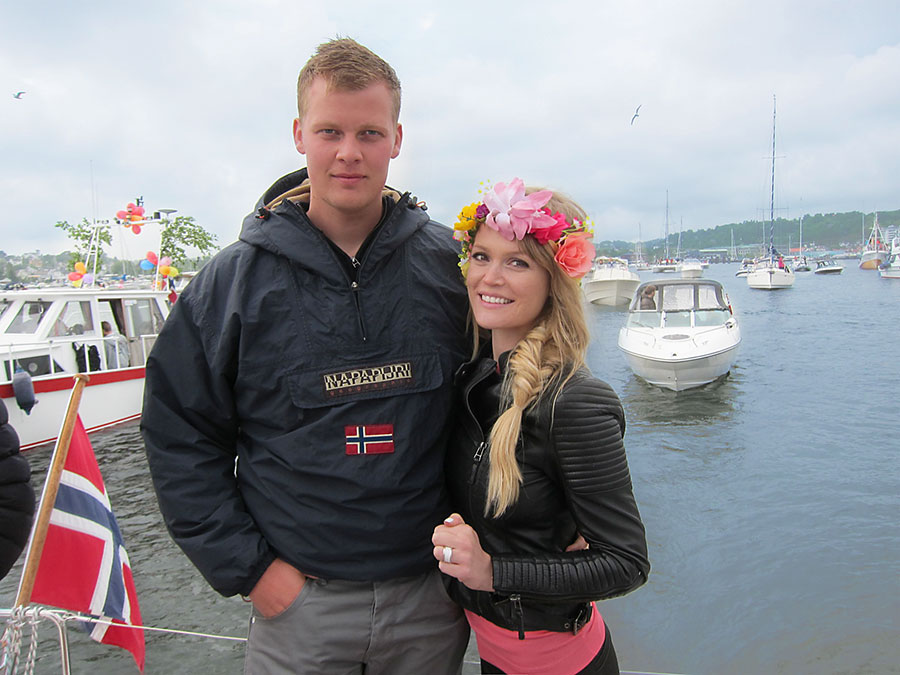 Daniel is my very tall and handsome cousin (who just got single, ladies! He'll kill me for doing this, but you can find him on facebook here, hehe!!). He is such a wonderful guy and I'm so happy he was on the boat too – always have fun when he's around! I'm used to being one of the tallest when out with other people, but I feel like a tiny 5 year old next to his two metres ha ha, it's great!
My flower hair band can be found here.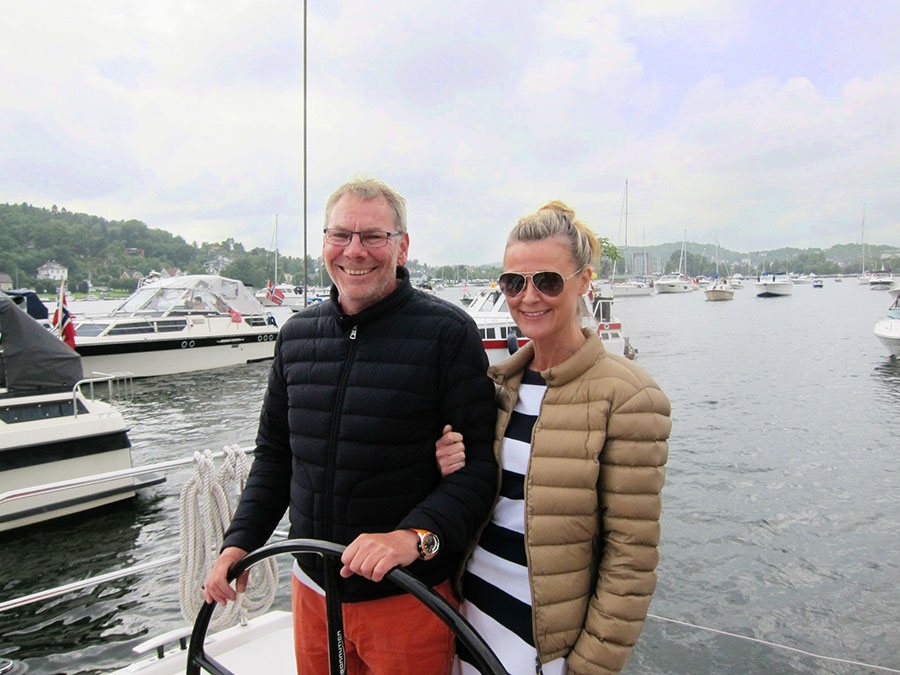 My aunt and her captain!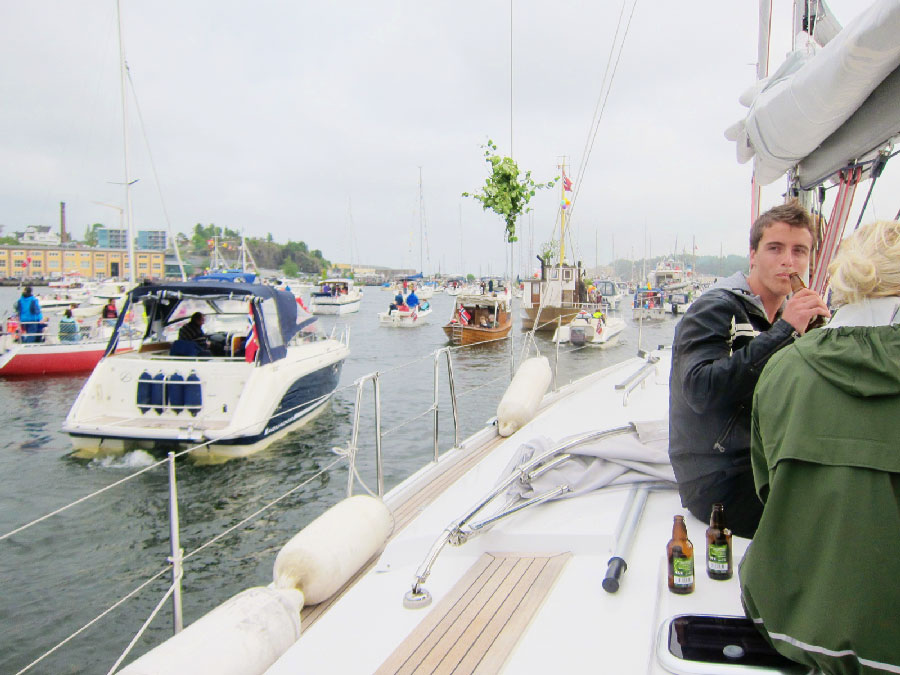 .. his daughter and her Aussie guy.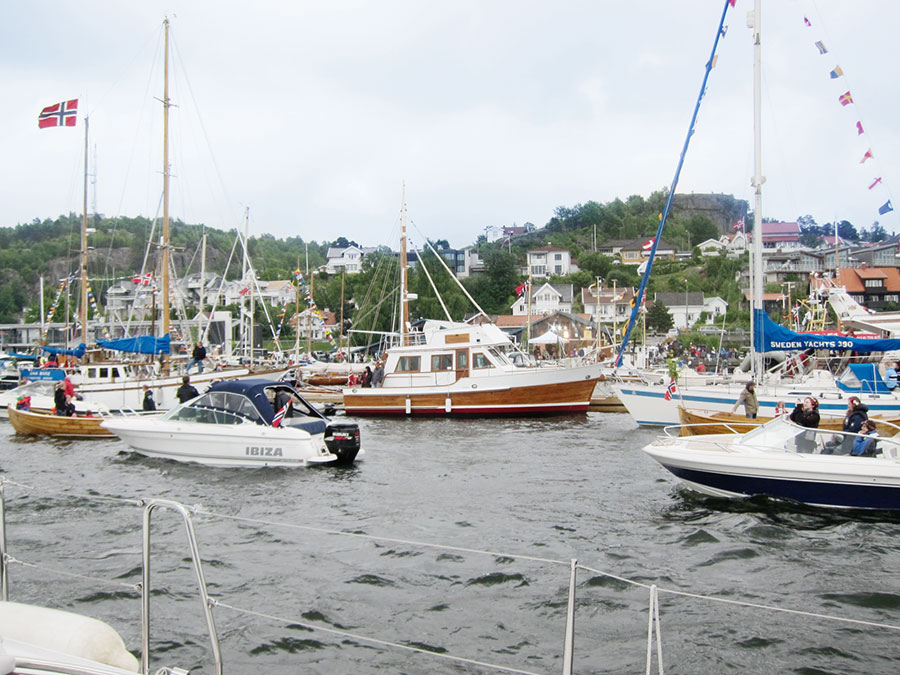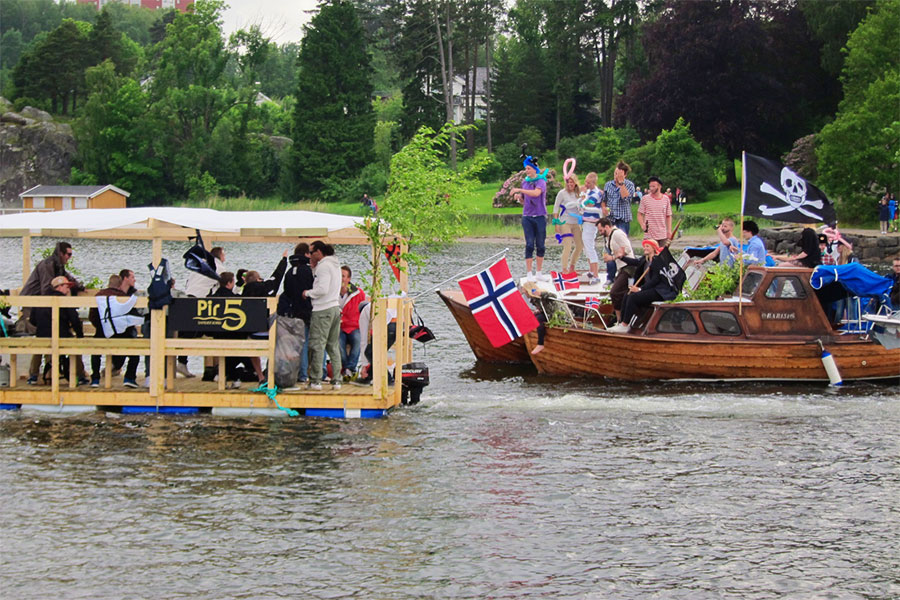 Some had been creative in getting onto the water! Spoke to one of the guys later on and apparently they built the thing in just under a week – how brilliant! Also love the girl's balloon outfit on the right :D
Tomorrow I go back to London again only to come in and repack my suitcase as I will be leaving for Majorca after a couple of days. I can't wait to see some sunshine!! :)
Hope all is well with you?? Have you had any luck in the sales?? xx