Thank you so much for all your help and advice regarding the coat – I'm overwhelmed! What would I do without you? I probably don't say it enough, but I really appreciate all of you and I feel so lucky to have so many amazing people following me – so thank you!
After careful consideration I decided to put the coat up for sale in my favourite resale place online, Vestiaire Collective
, and if it won't be sold until the 28 days I have to return the coat I'll make my decision then. Sounds good?
Here's todays outfit with closed eyes and in movement, meaning I was in a bit of a rush today and I'm not really very photogenic unless I take 50 photos ;)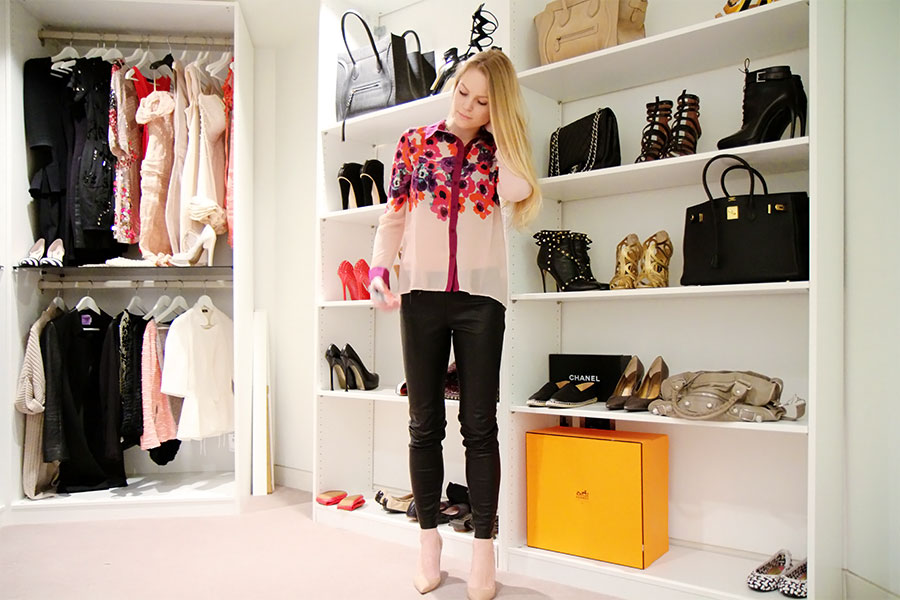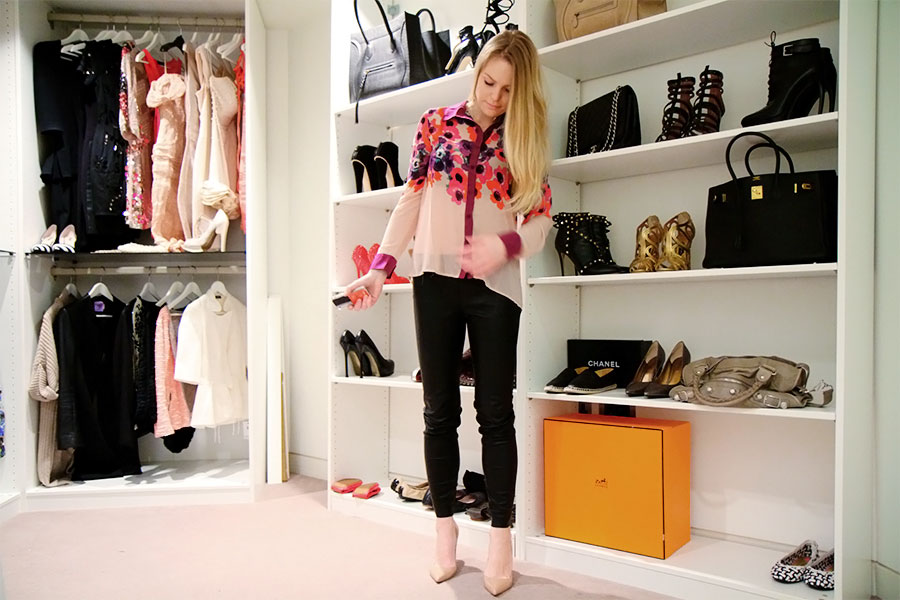 Blouse – here
Leather trousers – Zara (old)
Shoes – Christian Louboutin Pigalle 100
The shoes are a little bit hard to find because it's a very popular model, but you can often find them at most of the luxury online stores I've listed in the menu underneath the header, just mouse over shop and you'll see a drop-down menu. I did however find a pair I love, maybe the most beautiful pair of Louboutins I've ever seen. Just imagine these with tanned skin and all white clothes… sigh..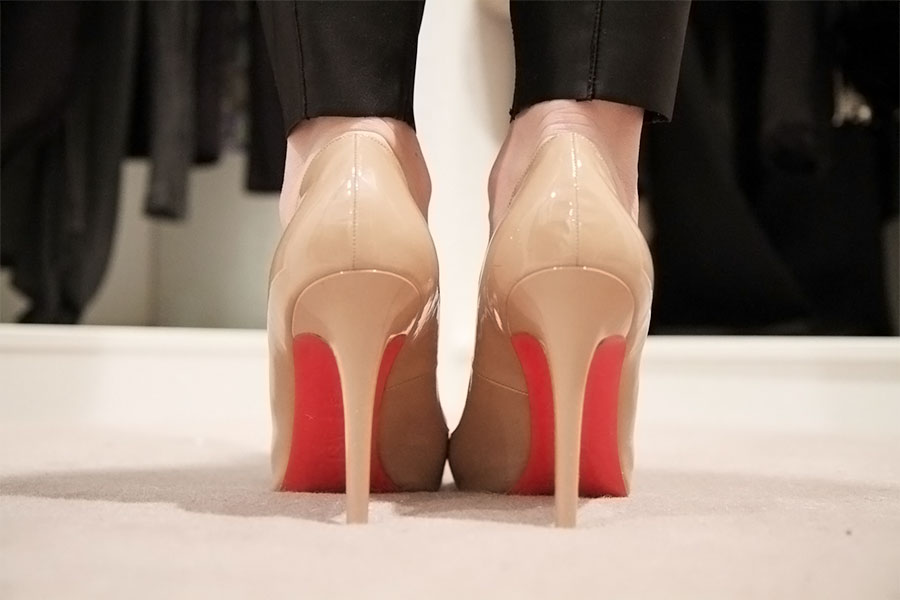 I'm rushing because I have a few things I wanted to get done today before we're off to the Tower of London. We're invited to private dinner and drinks followed by a private tour of the Crown Jewels and Ceremony of the Keys. It's a once in a life time experience and I'm very excited! I will of course bring the camera with me!! :D
Hope you're having a lovely day, lots of love <3 xx