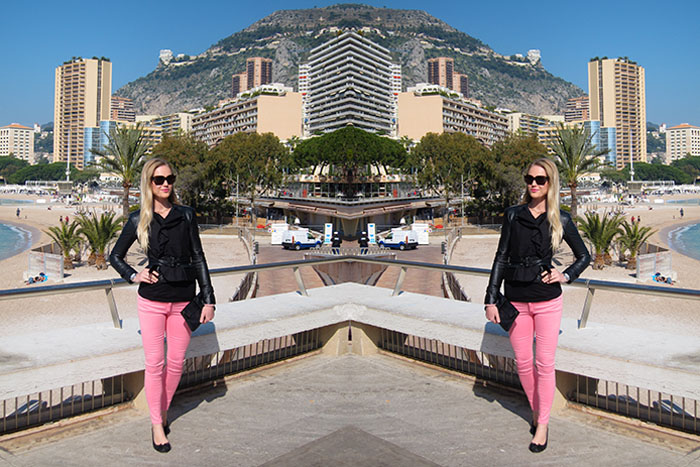 Pants from Zara // leather jacket from BCBG // flats from Bloch // clutch from Accessorize // ring from Bulgari // bracelets from Asos
I just couldn't fight the urge to the check out the life on the beach so I dragged James with me and got a table in the sand right on the beach of La Note Bleu. We ordered rosé wine and lots of delicious food to snack on while enjoying life on the beach again.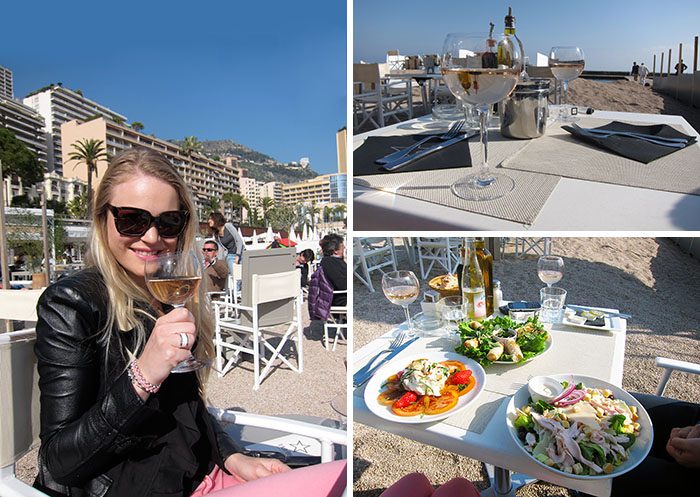 OMG! It was soooo nice :D We were both just two big old silly smiles at the table, I guess the bottle of rosé had something to do with it hee hee.
James ordered a pig platter of different desserts for us, and in between the chocolate cakes, creme brulés and ice cream I found Ladurée macarons!! That is some serious deliciousness that I can't possibly resist.. so I had a big bite of each haha :D
YUM!