Good morning my wonderful sweets ♥
Ouch. My feet hurt. I hope you're feeling infinitely better than me this morning! Yesterday was a lot of fun, and even though I ended up taking off my shoes quite early, they are screaming for some attention today. I know this always happen so I did actually bring a foldable pair of flats in my bag, I just tend to put them on too late.. Note to self: Put on flats before blisters appear.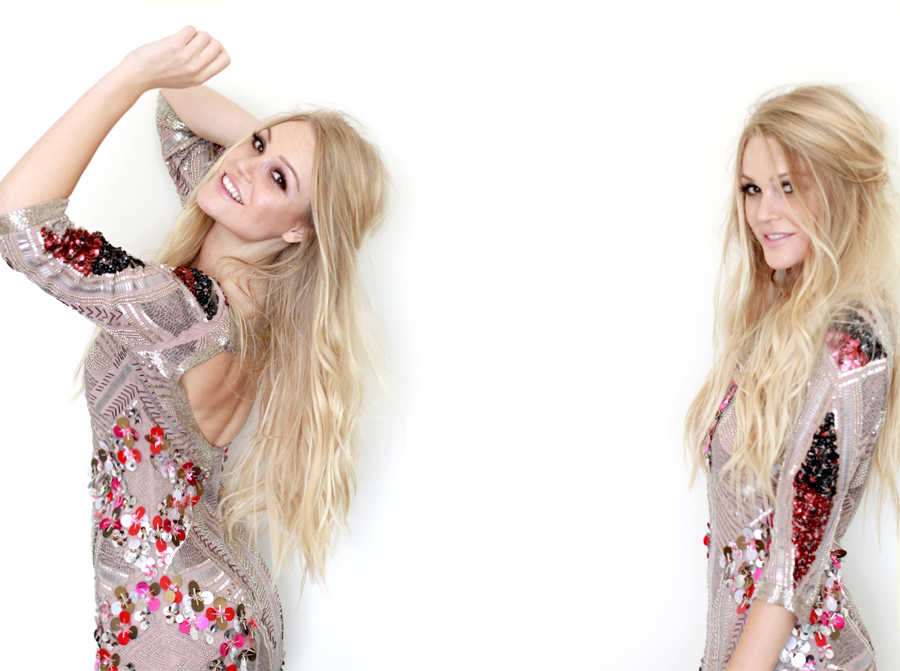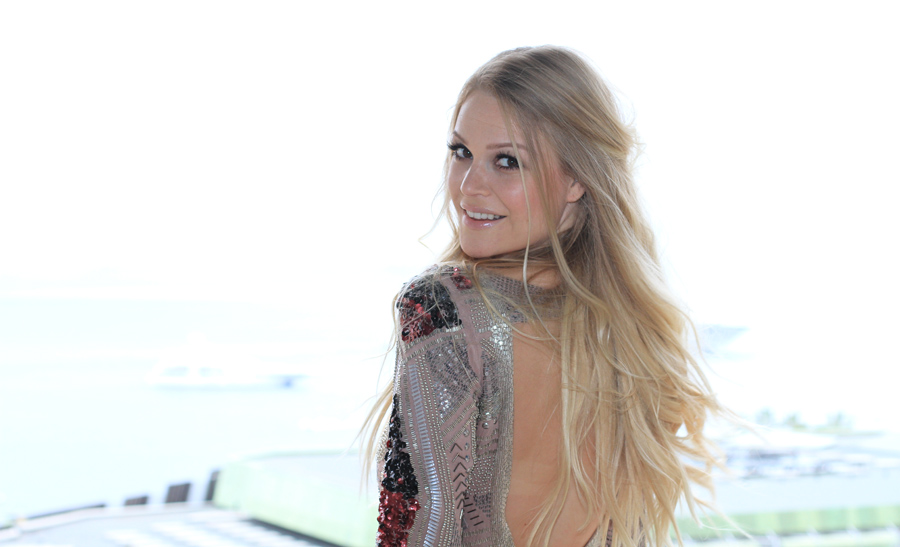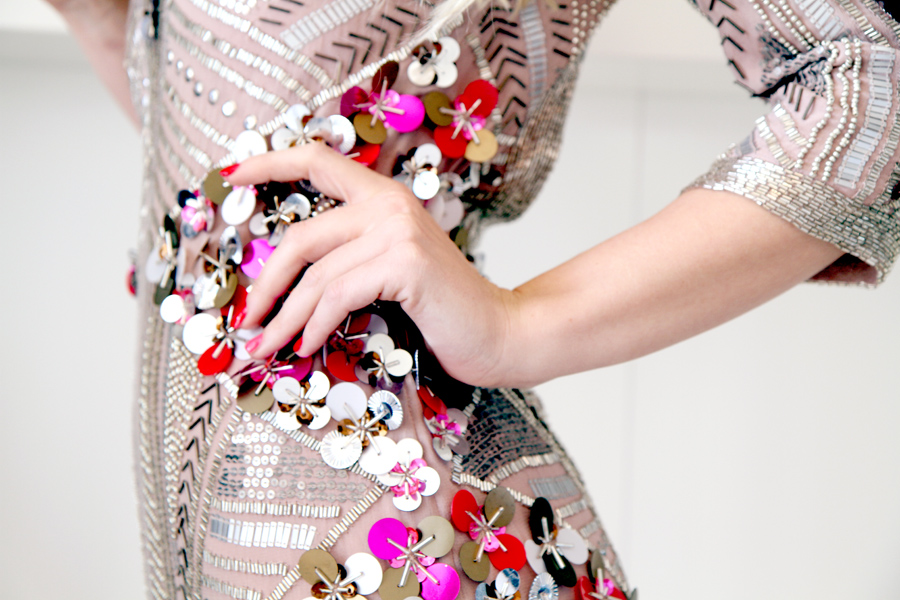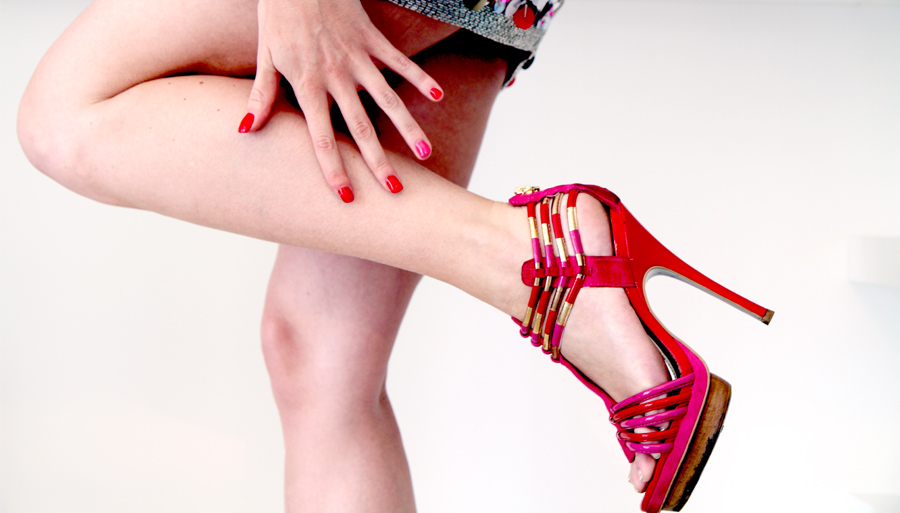 Maybe you've already recognized the dress in the header? It's the same dress, and it's one of my absolute favourites, which I "picked up for a song" HERE a couple of years ago (other beautiful embellished dresses here, here and here)  :) If you're not in a party mood to start with, you will be once you jump into this dazzling little thing ;D As some of you guessed, I did play around a bit with the nail polish as I think jewellery really isn't needed with this dress. I ended up using OPI Vodka & Caviar on all fingers except for the ring fingers where I used Chanel Riviera :) The shoes are from Carvela which I found at Heathrow airport last year on one of our first trips to Dubai. I think they make such a good combo with this dress.
Today the initial plan was to go to the spa, but I'm not quite sure if a full body massage is that safe to be honest, maybe just a foot massage is better ;) We'll see how the day goes. I hope you're enjoying your Saturday morning without any foot pain, or head aches for that matter XX