You've probably noticed I've bought and linked to a lot of second hand and vintage items recently? For every new item that is made, there is a substantial carbon footprint left behind by its manufacturing, distribution, use and disposal. Carbon footprints are greenhouse gasses such as carbon (CO2) and methane which cause climate changes as they trap the heat from the sun and cause global warming. We have seen an increase in floods and damage all over the world. Clothing manufacturing isn't the main source of damage, but for those of us with an interest in fashion we can reduce our carbon foot prints by sometimes buying vintage or second hand items rather than new items when possible. It's a small measure in the scheme of things, but these small measures could have a huge impact if everyone changed them, so in the end it's not so little after all. Are you environmentally conscious?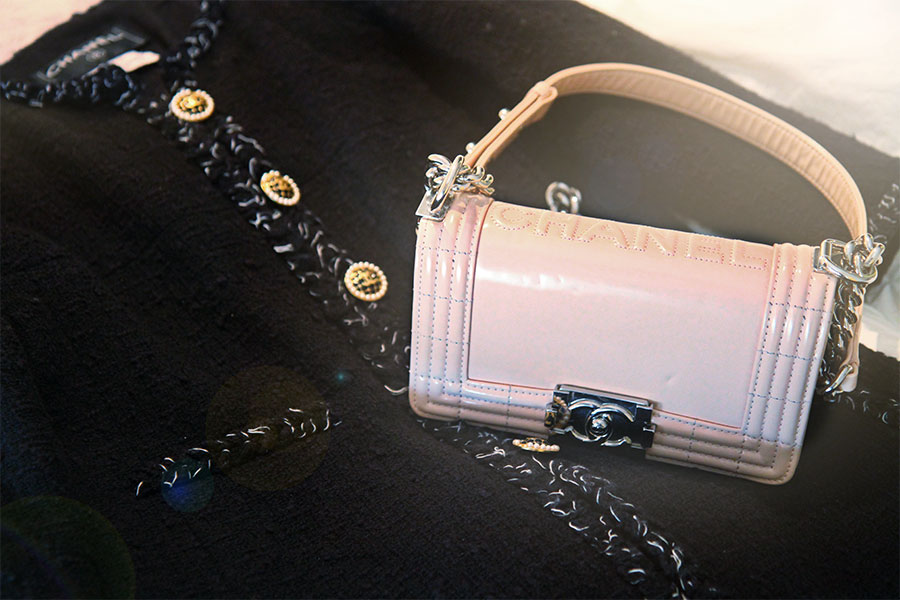 My latest environmentally friendly purchases: Chanel coat and Boy bag. THIS bag is also beautiful.
Other small things I do in my everyday life, which I believe is easy for everyone to do, is:
My biggest fail is my flights and a fail it is. Flights are estimated to be the worst cause of the global warming. I fly more than most people but we've cut down on flights by staying in London over the winter rather than weekends in Monaco as we initially planned. I try to avoid flying unless it's necessary which F1 Grand Prix wasn't for me, but seeing my family and friends in Norway is. The point in reducing carbon footprints is that every change counts, even if you are only able to change 5 small things. Every little counts!
What are your thoughts on global warming and carbon footprints?
{ 43 comments }