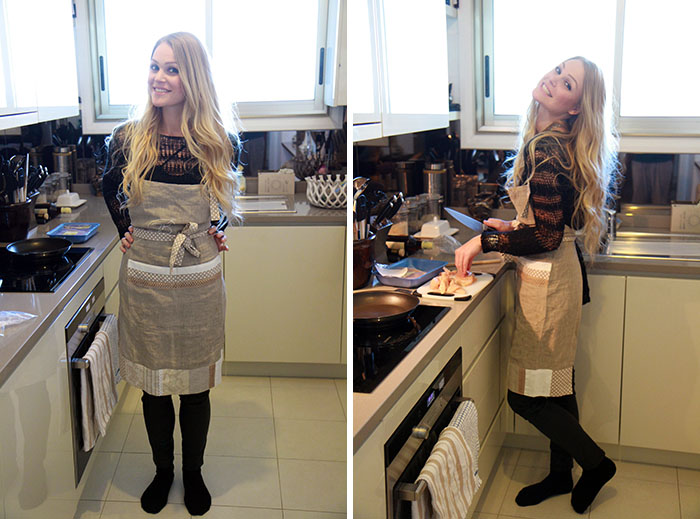 To be healthy, but still eat tasty food can be difficult. And if you're anything like me you'd rather not make anything that takes more than 30 minutes, or 20 minutes if we're being completely honest. One of my favourite dishes is wok because it can easily be varied with different spices, vegetables, meats etc. Today I'm making indian chicken wok :)
Ingredients:
400 gr chicken filéts
Vegetables of the season
Chili (optional)
Chicken Tikka Masala spice
Chicken broth (buljong)
Salt
Pepper
1. Chop and season chicken, and fry on medium-high heat. When the chicken is turning golden in colour, you turn the heat down to medium-low. The Tikka spice gives the chicken such a beautiful yellow colour :D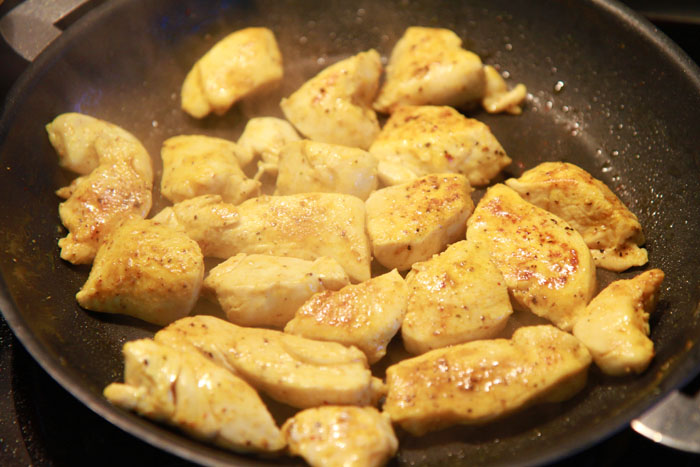 2. While the chicken is being fried pour your vegetables into the wok and season with salt and pepper. I like to also throw in some chicken broth to the mix as it makes a nice sauce.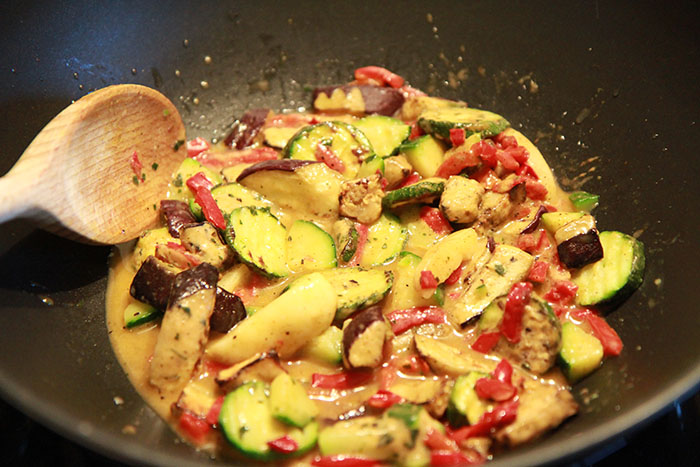 3. Once chicken is properly golden and nice, you throw them into the wok with the vegetables and let it all simmer for a few minutes untill the sauce thickens. Taste to see if any additional spicing is needed, and voilá – ready!! :)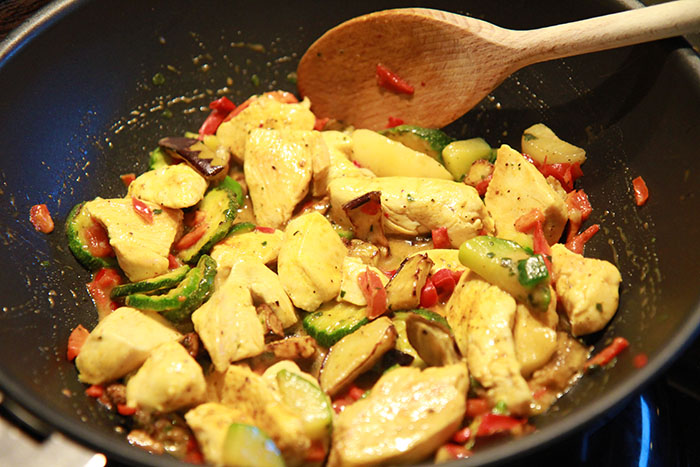 Healthy, tasty, quick and easy :)
What's your favourite wok? Any other healthy, tasty, quick and easy favourites?