Even though I'm not fully converted yet, I try to eat as much raw food as I can as I feel my body is much happier with it. This dish, salmon tartare, has actually been a favourite of mine since before I got my mind on the Raw Diet so of course I want to share this with you as it really is the easiest dish in the world, it takes no time and it's super healthy for you.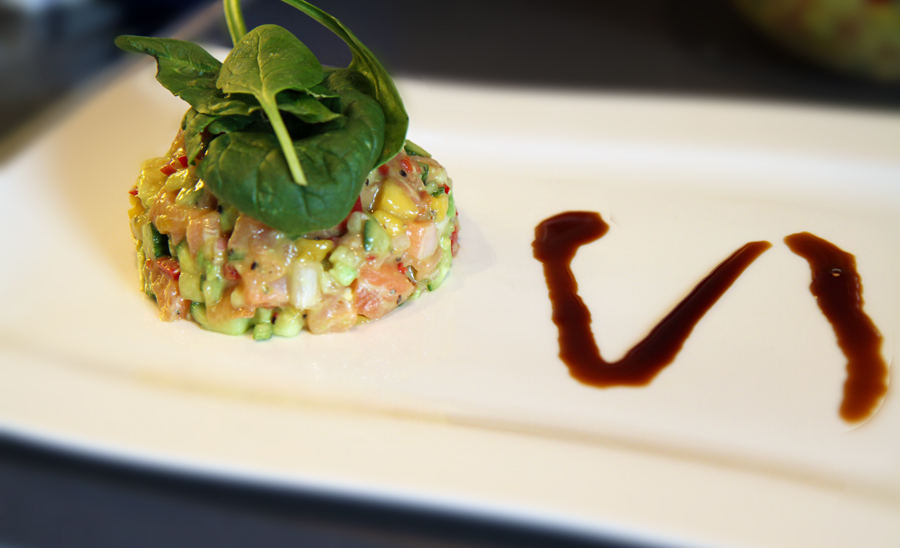 You need:
♥ Skinless and boneless salmon fillets, as fresh as possible (I used Salmalaks from Meny in Norway).
♥ Avocado
♥ Red bell pepper
♥ Red Chili (optional)
♥ Onion
♥ Salt & pepper
♥ Soy Sauce
♥ Melon (or mango)
♥ Lemon (or lime)
1. Start by cutting the salmon into small dices.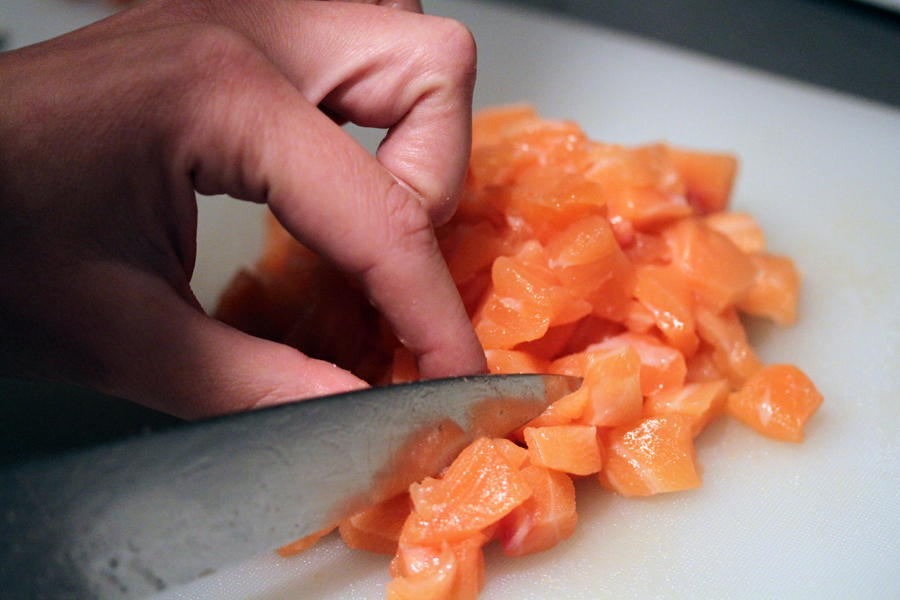 2. Chop up the vegetables you want to include and combine it with the salmon. I had red bell pepper, onion, chili and avocado in the fridge so I used that, but you can use almost anything. I also quite like a hint of something sweet together with the spicy chili so I tossed in a few bits of melon as well. Mango works just as well, if not better.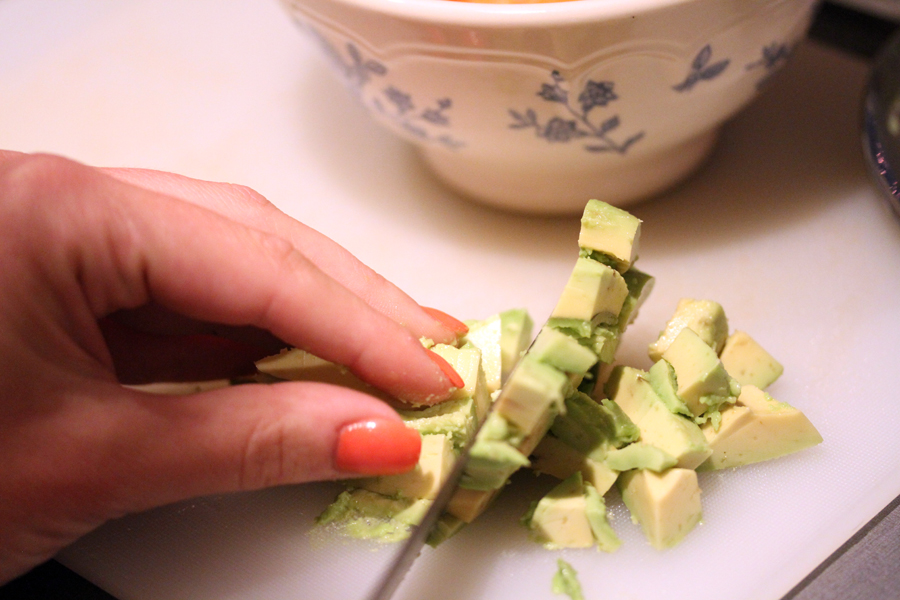 3. Squeeze a bit of lemon over the mixture.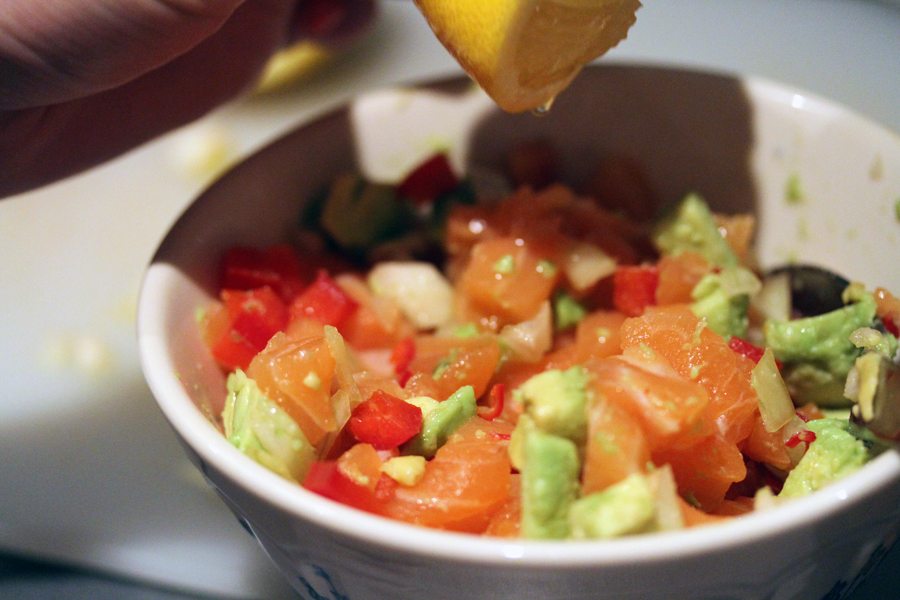 4. Add a pinch of salt & pepper.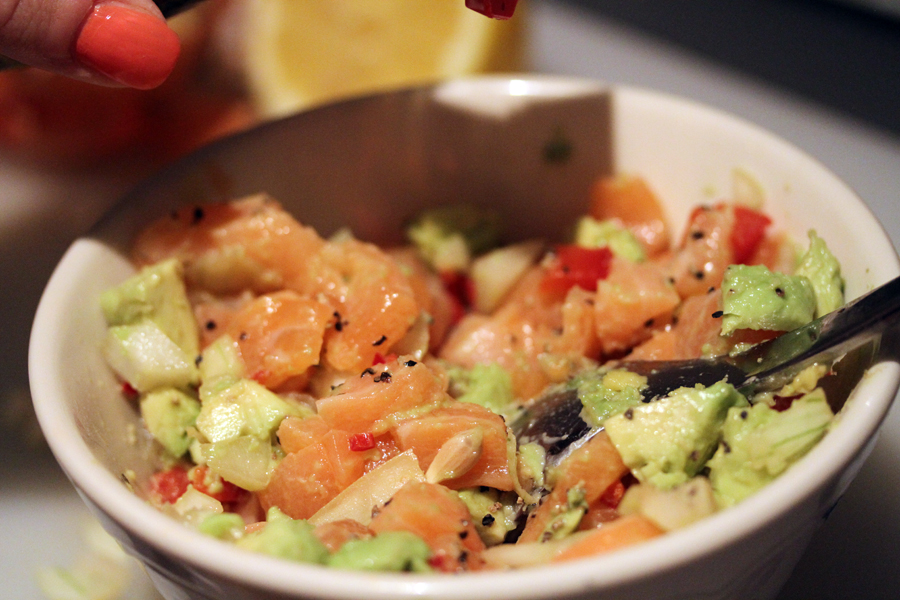 5. Pour in a squirt of soy sauce..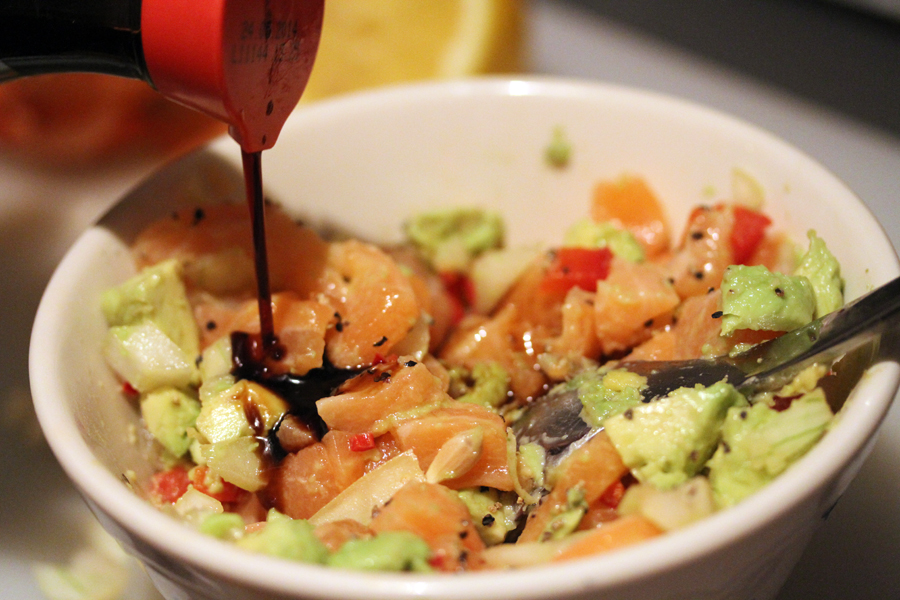 6. … and BLEND – tadaaaaa, that's all folks :)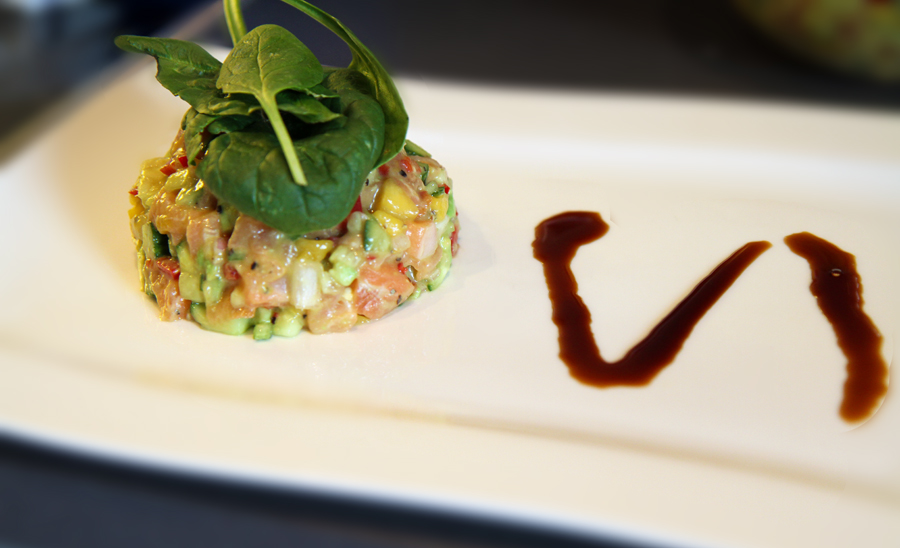 I hope you like it :D