This summer I have been a really naughty raw-foodist, meaning I haven't really been eating very clean. When one of James' friends came to visit I felt really bad about it as he follows a very clean diet that is free of both gluten and dairy and packed with extra nutrients. So, I'm leaping into it again, and I'm starting out with a raw dairy free ice cream :)
The ice cream is done in a giffy and it's super delicious! All you need is a few pealed chopped and frozen bananas (throw them in the freezer before you go to bed), a spoon of cacao powder and a bit of erythritol to sweeten it up. Toss it all in to the blender and whisk it up to a heavenly chocolate creamy smooth deliciousness. Yummy!! I sprinkled it with a bit of cacao nibs for the fun of it, but you can leave it as it is or sprinkle with nuts or what ever rocks your boat. If you're not that into chocolate, you can replace the cacao with vanilla, berries, or honey and nuts.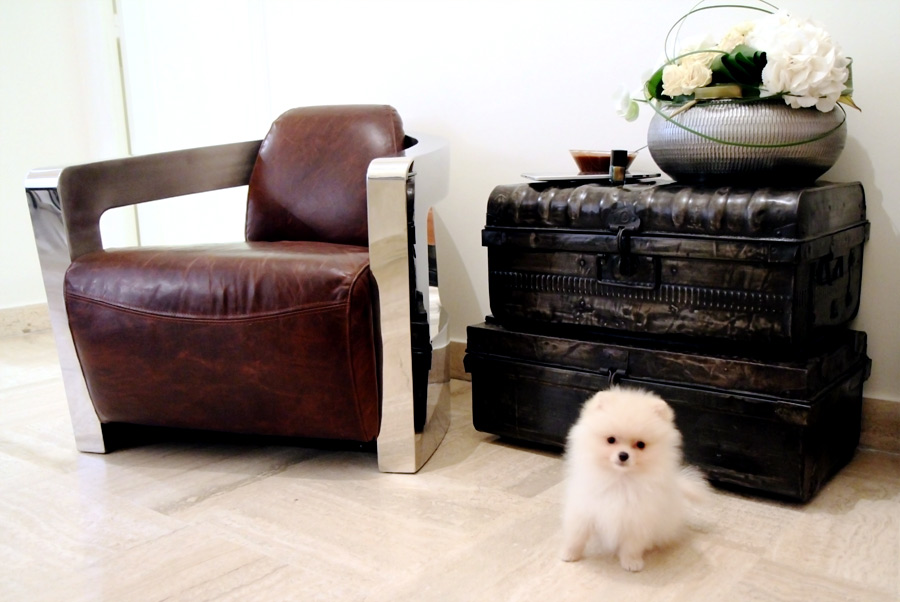 I enjoyed the ice cream together with ipad-Vogue and a nail polish session in some of the new furniture we got from New York last week (you know the furniture I've been whining about for months) ;D I am so happy to finally have it all in place!! As I was taking these pictures a little fur ball came and wanted to be included, so we worked on the command "stay", and he did so well!!! You can see his eyes are set on the treat waiting for him hahaha :D Such a good boy!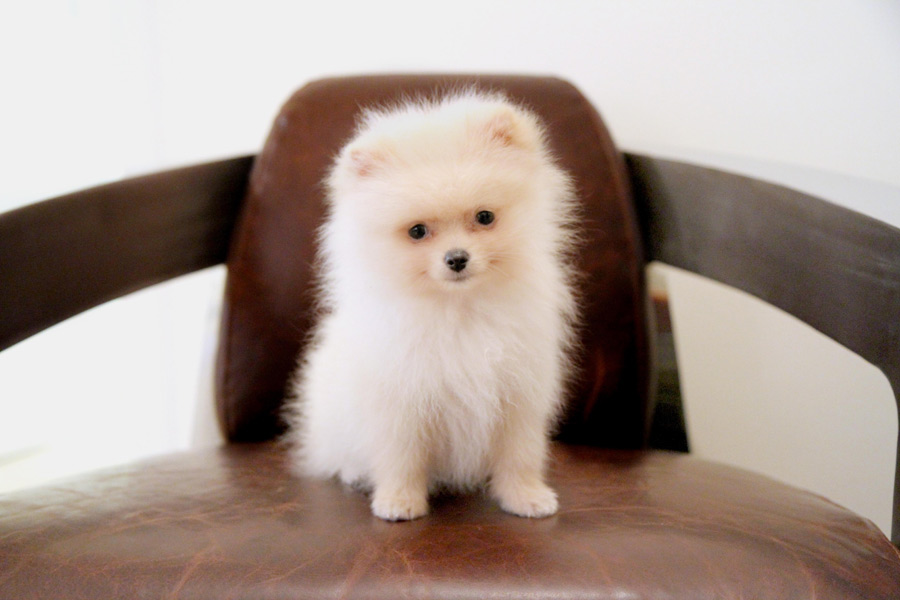 He looks like innosence himself in this picture. Just minutes before this photo was taken he did a fur ball bomb jump into the water bowl which he then flipped around and dragged across the floor with the happiest little naughty expression. Puppy power reigns again.
Hope you're enojoying your Thursday, sweets!! ♥