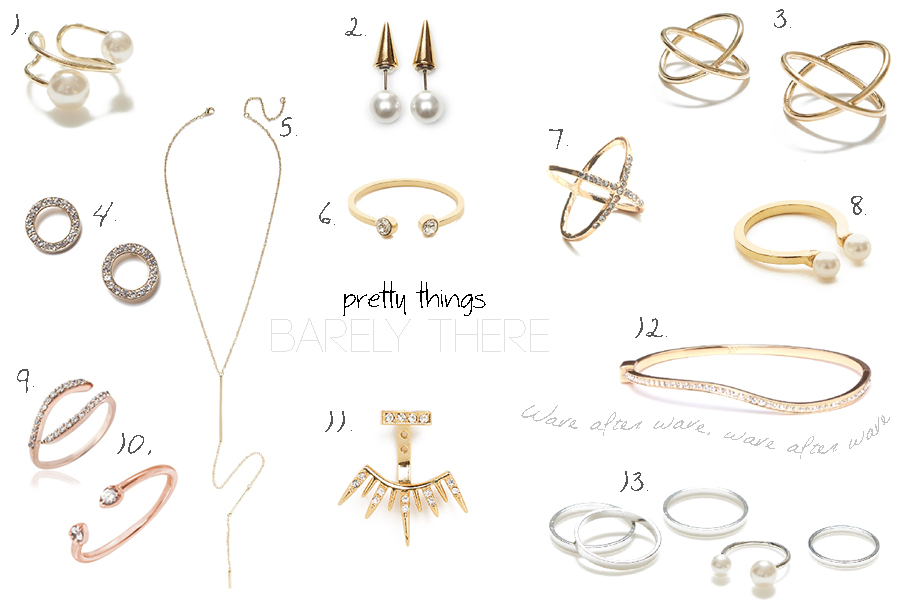 1. Pearl ring // 2. Pearl earrings // 3. Set of two X-rings // 4. Diamond circle earrings
5. Between the lines necklace // 6. Diamond ring // 7. Diamond x-ring // 8. Pearl ring
9. Diamond wrap ring // 10. Rose gold diamond ring // 11. Ear jacket // 12. Diamond wave bracelet // 13. Set of rings
Lately I've been swooning over delicate and feminine barely there jewellery pieces. I'm a big fan of Monica Vinader of which all my day-to-day pieces are from, but I understand they can be a bit pricey so when I came by these budget friendly alternatives I had to share as I know they are hard to come by at this price. Also had to include some pieces with pearls as that has become the big trend this year.